By Scott Daniels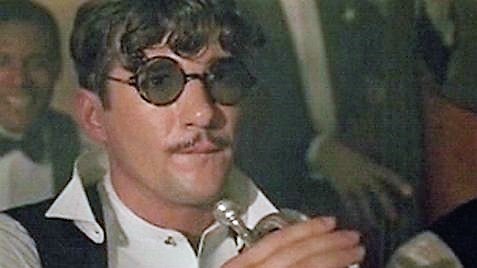 ​
The film industry doesn't always get vintage right—and this doesn't just apply to twentieth century set pieces. If you've seen the 1963 Cleopatra, which star Elizabeth Taylor found particularly embarrassing, you've seen some of the worst damage Hollywood can do, with 1960s hairdos and clothing styles all the rage in ancient Egypt.
When a film misses the mark completely, coming up with costumes, settings and hairstyles which in no way reflect the period they are attempting to portray, it can overtake an otherwise interesting picture. At times, this is intentional, as with Baz Luhrmann's
Great
Gatsby
(2013), in which some of the music, costumes, etc., were moved into the 21st century to achieve a specific effect. At other times, it's just a charging bull of a mess. In staying with the Fitzgerald novel, the 1974
Great Gatsby
comes to mind. Or away from Fitzgerald, see 1967's
Bonnie and Clyde.
Yeesh
.
But when they get it right, it's a magnificent thing to see. There's always a small mistake to be spotted, but here are some good examples of movies or streaming series showing off vintage fashions in an authentic way, whether using originals or well-curated new work.
Peaky Blinders (BBC 2013-) / Boardwalk Empire (HBO, 2010-2014)
We lump these two together because they are similar in style and general storyline, Set in 1920s Birmingham, England and 1920s Atlantic City, New Jersey, USA, respectively, they follow the stories of crime families staking out territory and grabbing power in the post World War One era. Both expensively lavish, they are worth catching for the stylish and reasonably accurate costumes, sets, and great storytelling.
The Cotton Club (1984)
Starring Richard Gere, Diane Lane and Nicholas Cage, The Cotton Club was filmed when there were still racks upon racks of late 20s-early 30s clothing available at the local Goodwill, and the movie's costume designers make full use of excellent, original pieces. Though a little dated to watch now, it's still one of the best examples of proper use of vintage styles on the screen.
Mad Men (AMC 2007-2015)
Following the story of the rise and inglorious dissemination of second-tier Madison Avenue ad agency Sterling-Cooper, Mad Men begins on the eve of the 1960 U.S. presidential election and takes us through the many social upheavals of the 1960s and 70s. The series nails the vibe of the time, not just in clothes, but every tiny set detail from office equipment to social norms. Stay with it to get past early blatant sexism and it's worth binging from Don Draper's early musings on cigarette smoking through Peggy Olson's… trust us, just watch it.
Dunkirk (2017)
There are several excellent movies and series set on and off the battlefields of World War Two which get things mostly right, including Saving Private Ryan (1998), Band of Brothers (HBO 2001), and Hacksaw Ridge (2016) to name a very few. Dunkirk, one of the most recent, has been widely acclaimed for accuracy across the board.
The Artist (2011)
The Artist proved so much to vintage watchers. Hollywood can, when it wants to, do things with remarkable style and accuracy. It also proved that silent films can still tell a story more than 80 years after their demise with the coming of sound.
Babylon Berlin (Netflix, 2017)
You can almost smell the unbathed bodies while watching
Babylon Berlin.
The film is set in 1930's Berlin, Germany, as Communism, the NSDAP and others struggle to take control of the Weimar Republic. Drugs, sex, music and debauchery are all on hand, in a well presented and researched Netflix series.
Jeeves and Wooster (BBC 1990)
Starring Stephen Fry and Hugh Laurie, fans of Television's
House
will hardly believe the latter is the same fellow. The series is based on the stories by P.G. Wodehouse, and the sets, costumes, and notably, hats, are pretty much all to die for. See Bertie Wooster's apartment for serious art deco furnishings and accessories. See Jeeves for everything else.
Feel free to leave other suggestions--or films with glaring flaws--in the comments.