You know you want it. Royal Stetson in an amazing blue, size 7-3/8 Long Oval. This one ends soon, so you should bid now!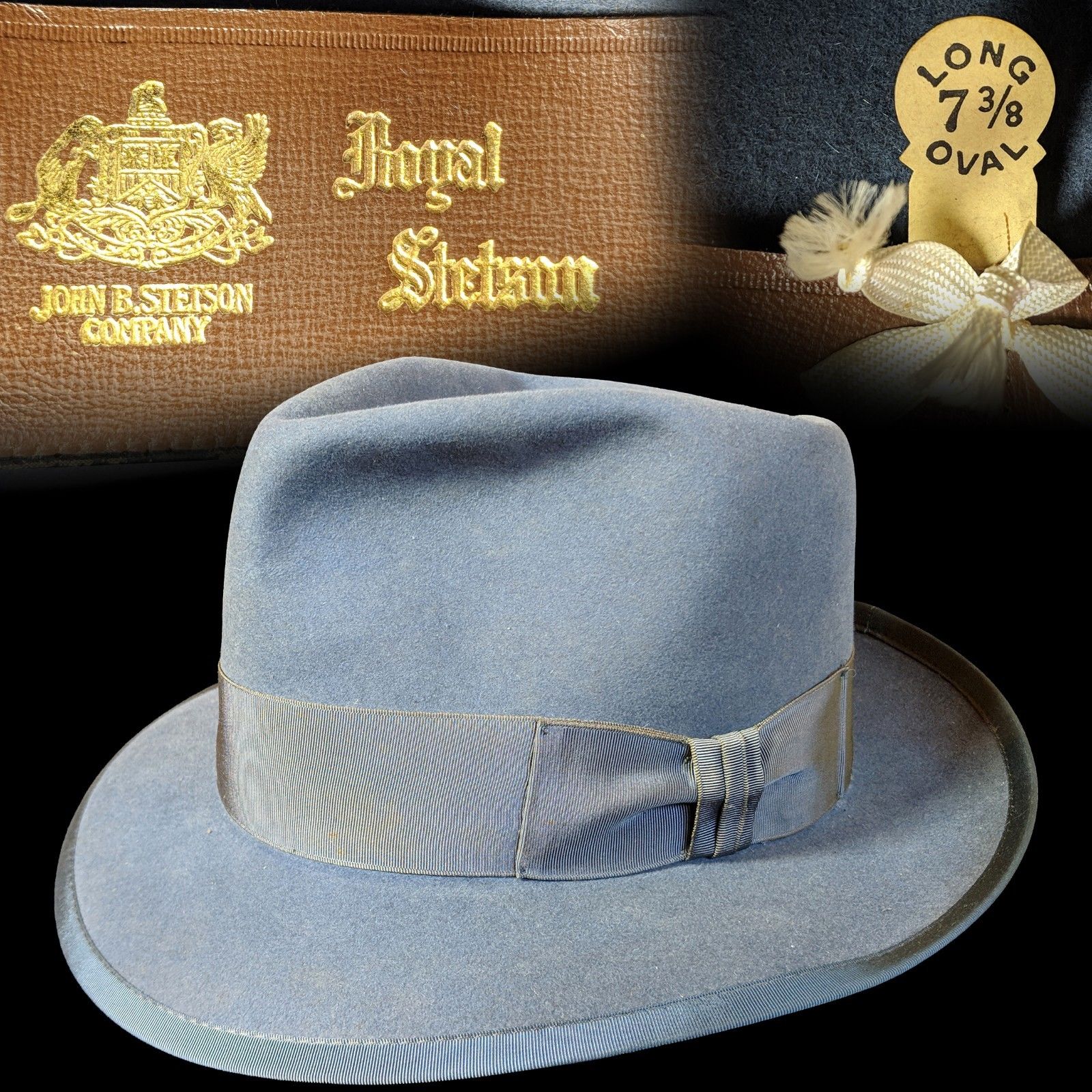 https://www.ebay.com/itm/Vintage-7-...Stetson-blue-fur-felt-fedora-hat/273213433664
Here's a Stratoliner with box in size 7. Killer box with this one.
https://www.ebay.com/itm/50s-Stetso...-Gray-Fedora-Hat-w-Vintage-Box-7/272126818172
And finally, a Cavanagh with a Cavanagh Edge and a wide black ribbon in size 7-1/4.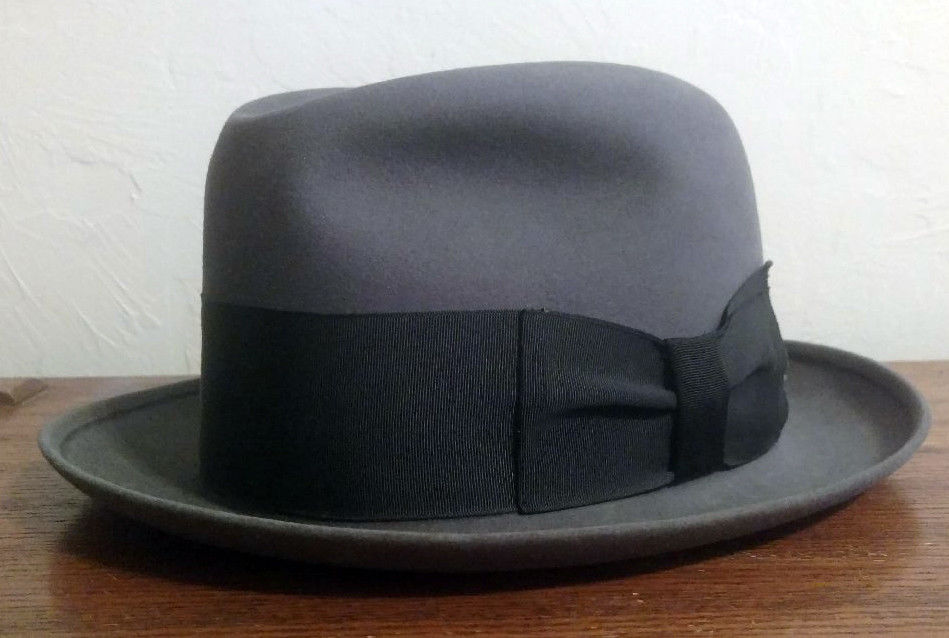 https://www.ebay.com/itm/True-Vtg-C...a-Gray-With-Black-Band-Cavanaugh/222986008522