This is a new feature-- a weekly roundup of three hat finds from around the net.
https://www.etsy.com/listing/590665422/size-7-34-vintage-1930s-stetson-raw-edge
Up first is size 7 3/4 1930s Stetson raw edge. Larger hats like this are tough to find these days, and this one appears to be in pretty good shape, especially after a clean and block.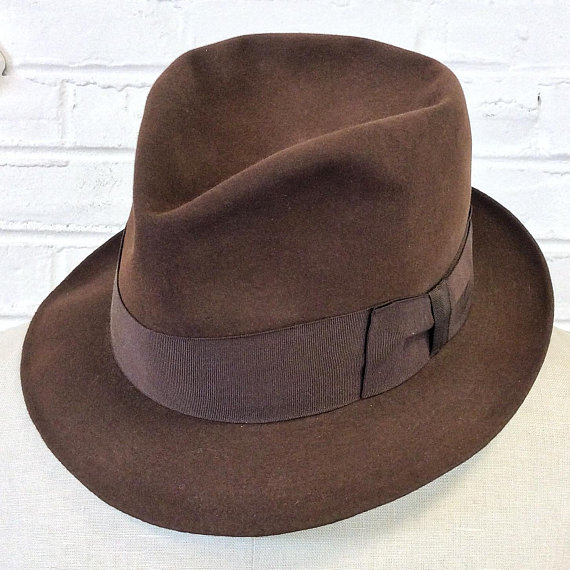 https://www.etsy.com/listing/610837453/size-7-34-vintage-1930s-stetson
Next is another large size 7 3/4 Zephyr Weight 1930s Stetson. This one is in even better condition than the first, and the price reflects it, though considering what a new hat from a custom maker is going to cost you...well, you make the decision.
https://www.ebay.com/itm/Vintage-1950s-1960s-7-18-Resistol-Wesetern-Double-X-mens-cowboy-hat/273190197176
Finally, for the rodeo or doing some yardwork, here's a vintage 1950s-1960s Resistol 7 1/8 western hat. It has some mothing here and there, but would be a killer addition to any collection.