By Scott Daniels
Anyone with a collection of anything, be it baseball cards, record albums, autographs of the famous or vintage neckties, will eventually find themselves looking around at their treasures and running numbers in their head. And in many collecting fields, those numbers aren't good.
A stamp collector we spoke with recently at an annual show was an inadvertent poster child for the decline in collection value over the last couple of decades. "We're all in our 60s and older now. Very few younger people are coming into the hobby and they don't join collecting clubs. They get all the information they need on the internet—if they're interested at all. We're buying and selling stamps among fewer and fewer people now, and prices are way down."
The postwar generation, with income and extra time to devote to building collections, often find their children and grandchildren looking at their parents' slow gathering of a lifetime as a burden, something they'll have to deal with when grandpa's estate is settled.
Happily, this doesn't seem to be the case in the world of vintage clothing and accessory collections, where younger enthusiasts make up a substantial part of the field.
Interest in the clothing and accessories of the 1930s through the 1960s, which began in earnest in the 1990s, has matured into a world in which the best pieces are holding steady in value. Along with high quality vintage shoes, dresses, leather goods, suits, hats, and jewelry, items in larger sizes, always in demand and scarce, continue to bring good prices, even in poorer condition.
Vintage workwear, both the daily garb of railway workers and the overalls of women in defense jobs in the 1940's, is also coming into its own as collectors and re-enactors put together ensembles for hangar dances, Gatsby picnics, and WWII weekends. Wartime uniforms in good condition also remain in high demand.
Sources for vintage remain regional in the united States, with heavy concentrations of pieces found on the west coast, where the film industry has always been a magnet for large numbers of correct pieces for stories set in the mid 20th century, a genre that shows no sign of slowing in Hollywood.
The success of such films and series as The Cotton Club, Atonement, Saving Private Ryan, Boardwalk Empire, Peaky Blinders, Call the Midwife, Babylon Berlin, and Madmen, among dozens of others, has brought about hot demand for vintage clothing, which can be blended into everyday wear easily. Less societal stress on a specific seasonal style, and more relaxed dress codes in general, have freed us of the need to conform, allowing vintage pieces to show up in the workplace without question.
Added to all this, the market for accurate reproductions of vintage leather jackets, spearpoint collar shirts, suits, dresses, hats and accessories has blossomed from a trickling supply from a few shops scattered from Scotland to New Zealand into a multi-million dollar business segment. Small time craftspeople fill Etsy stores with innumerable selections. Instagram shows off daily choice selections from vendors, and eBay remains a prime source for both originals and reproductions.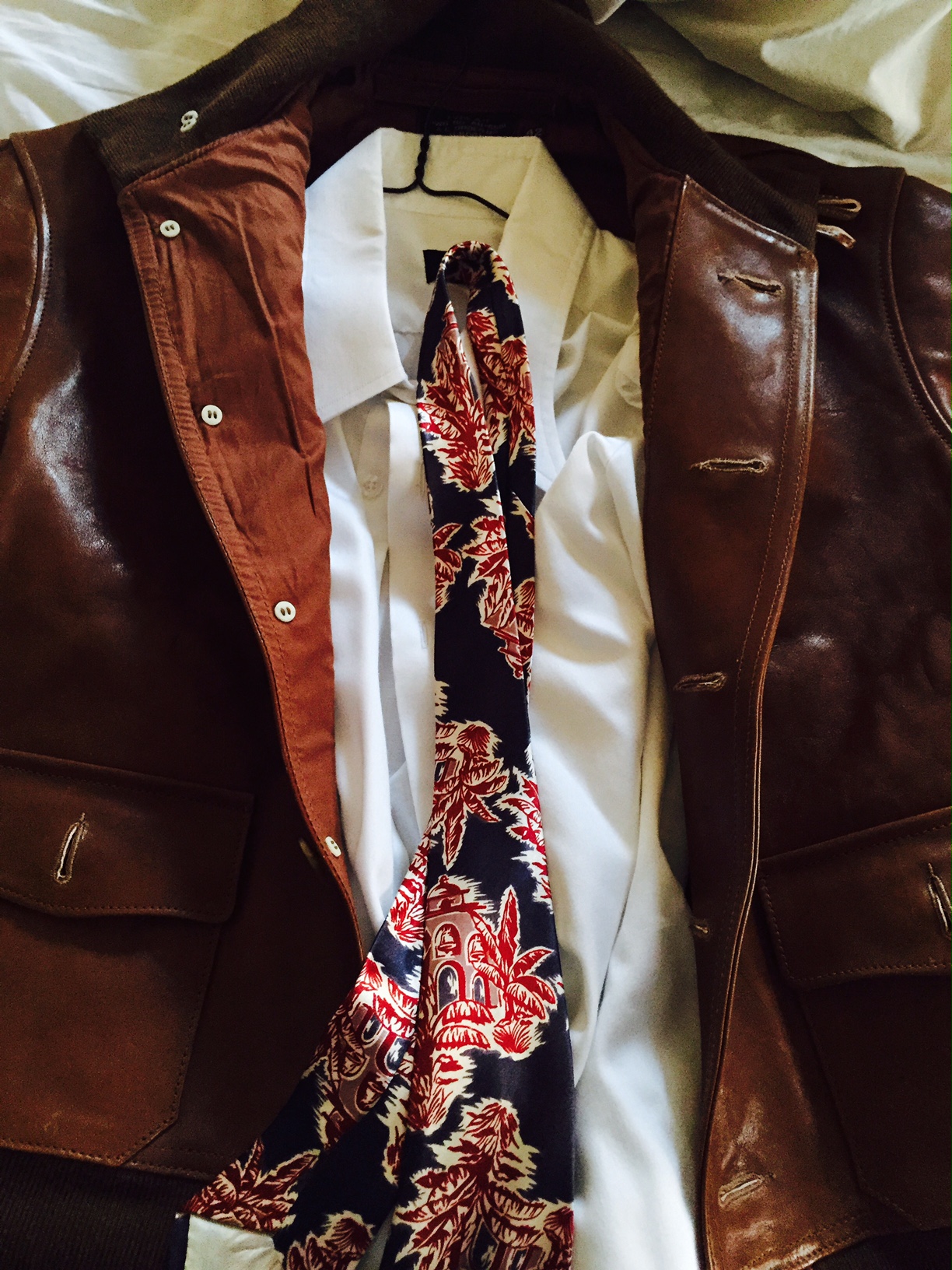 Young women, especially, have fueled a major market in vintage pieces for both pinup wear and daily ensembles. Major companies have taken notice, supplying old school makeup, moisturizers, foundation garments, hair styling products and supplies, shoes, re-issued period clothing patterns, fabrics, and much more.
The vintage phenomenon is especially robust in Europe, Australia, New Zealand, and Japan. Europe is the site of gatherings of vintage collectors at vast estates from the United Kingdom to Belgium and Germany, while Japan is a world leader in both collector prices for vintage and as a source for some of the most accurate reproductions on the market. Ironically, many of the most accurately reproduced WWII GI uniforms are being made in Japan.
The Fedora Lounge forums have always been at the center of all things vintage, growing apace with interest in vintage clothing, homes, appliances, paper ephemera, cosmetics, design esthetics, foods, automobiles, jewelry, hairstyles, etc.
We may look at our comic book collections and worry about losing our shirts at sale time, but the shirts themselves have held their value in the vintage market worldwide. That scenario shows no sign of slowing in the near future.