There were a few of us at Buckaroo Hatters last weekend (Rusty, Luke and myself) to work on hats or just hang out. There was going to be more people, but life gets in the way sometimes. Well the Major had some hat bodies picked out for the people that attended to make their own hats! I stated that I would like to build a western and the Major handed me a beautiful 6 oz silver belly 100% beaver blank.
That's right 6oz. Lighter than many fedoras!!!
Well with the Major's and Rocky's help and guidance, we made a hat.
Here are some pics of me sanding the blank.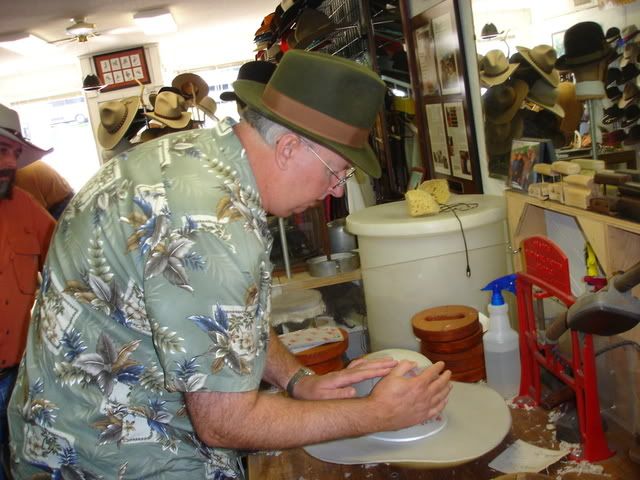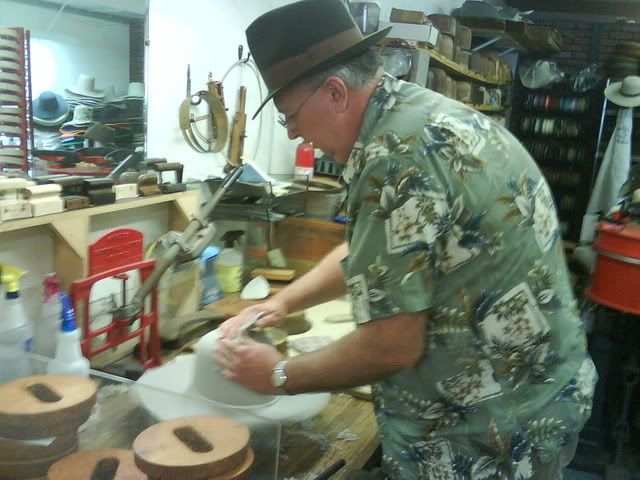 Brushing the dust.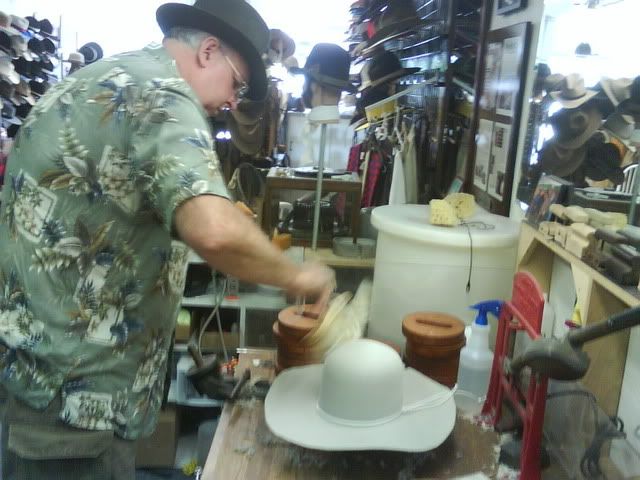 Sanding the brim.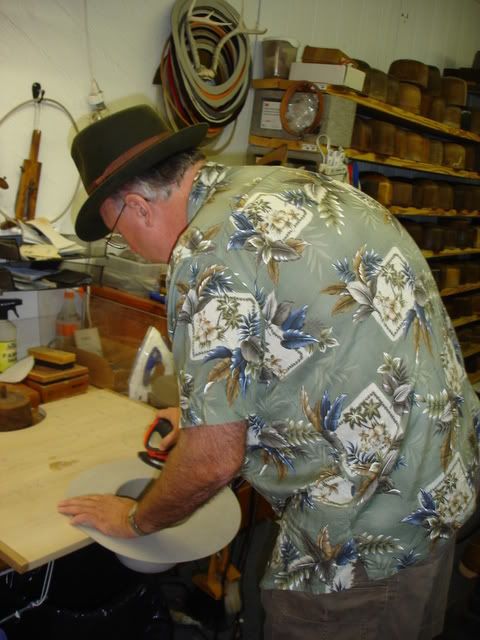 Finished product.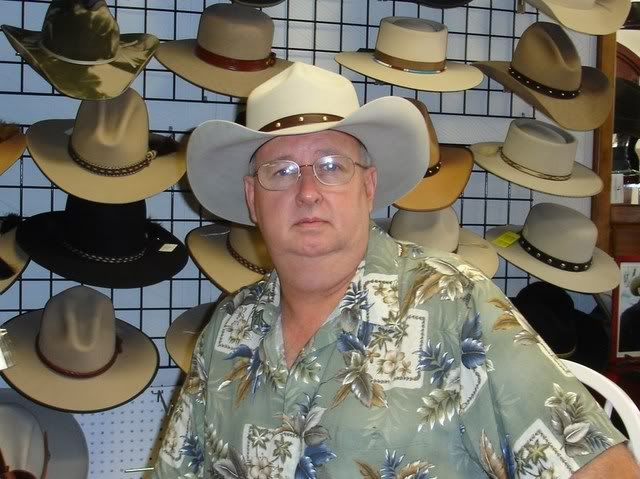 Now I did LET Mike perform some of the tasks, such as sewing in the sweat, and cutting the brim.
I could see myself really messing this up.
Rocky was great with helping shape the hat.
Great bunch of people and friends!!
Those that didn't get to come...well you missed it!!! Oh, I forgot to tell you that Mike had these bodies, sweats, liners, ribbons and bands for us to make our free hat. That is right... No Charge for the hat or the lessons!!
Mike is a gentleman that truly loves his craft and sharing his love of hats with others.
My hat is tipped to ya, Major.