This is my first dedicated post like this, so bear with me.
I thought this one was worth documenting before finding it's forever home. This is a Northeaster Flying Togs Horsehide Police Coat. I'd say it was un-issued, but there are holes where the badge was
pinned on
which further pushes back it's date of manufacture my mind. I think it's 1930s/40s based on a few things: the button loops vs. holes, the mouton collar isn't detachable, and finally the throat closure. To me it really is a throwback. It really does close tightly around the neck.
This one came out of the Northeast US and the ad cheerfully suggested that it could likely be cut down if one wanted a shorter coat.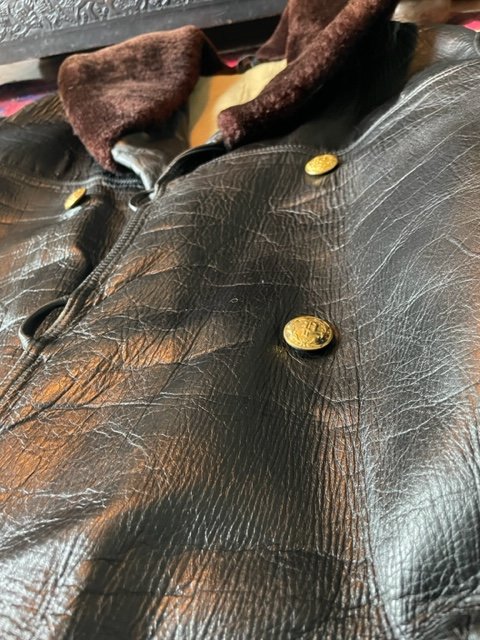 The condition is almost impossible considering the age. The liner is free from moth holes, the leather flexible and strong. The storm cuffs are perfect. It is completely clean in every way. The liner is pretty elaborate; diamond quilted nylon sleeves with storm cuffs, shaved shearling main body transitioning into navy wool, hanging independently from the leather.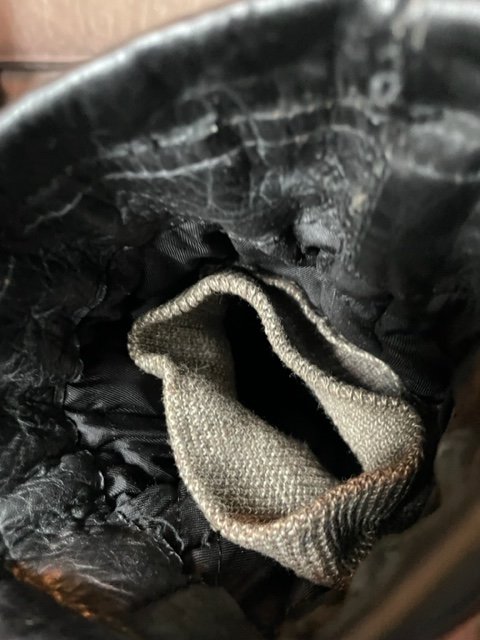 T
The label is one of my favourite parts of this coat. It's an early silk label, and in the right light, you can see gold thread in the bicycle, the underbelly of the airplane and the riders jacket. I messed with the below photo a little to try to show it, but only contrast/tint etc, and pretty minor.
If anyone wants to see anything specific let me know!
Cheers,
M.