i have 13 metres of very good quality British 1940s worsted flannel for sale, approx 16oz weight.
the 'Victory Finish' end of roll stamp is a dead giveaway that it was made just after WW2.
if anyone is interested drop me a private message. it's for sale at £50 a metre.
bear in mind that Fox Brother's 'London Lounge' range (which is currently the closest modern equivalent to 30s-40s flannel) is £120 a metre. this is the original cloth, and getting harder to find now.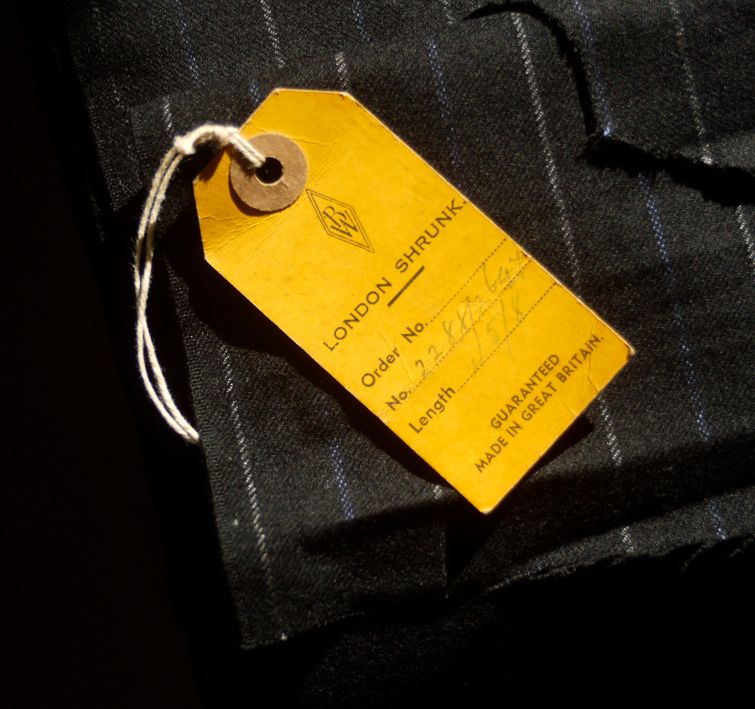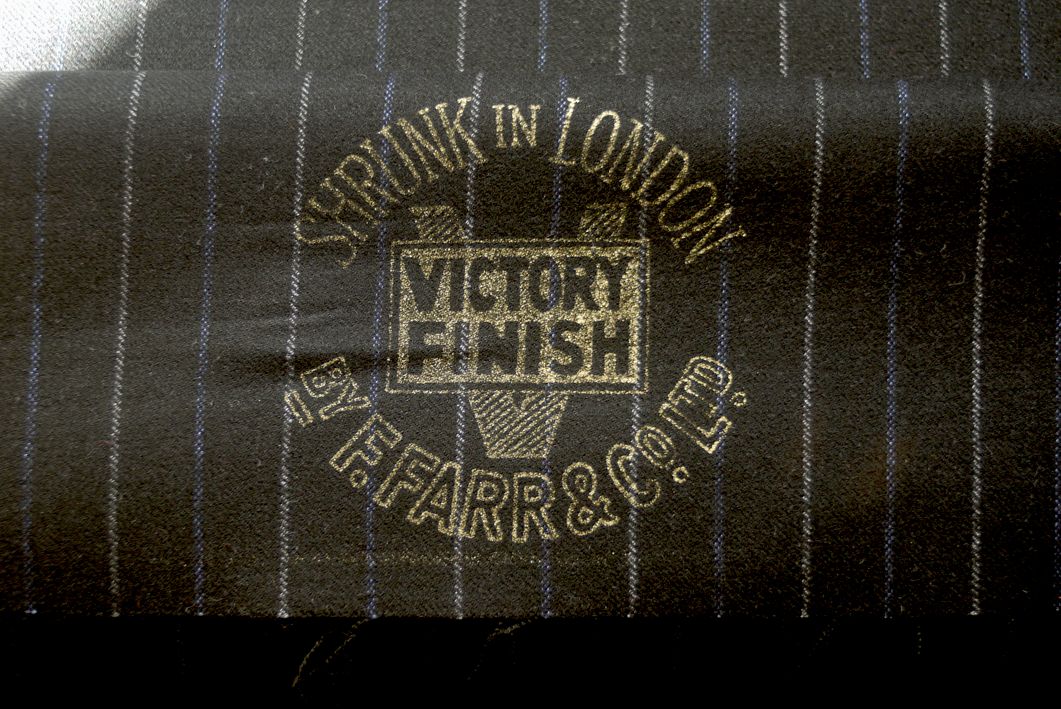 Last edited: