Well, I swung and missed on this jacket. Too large for me. This jacket was owned by three Loungers (including me), and it deserves to find a more permanent home. Substantial black steerhide, some minor repairs near pocket and interior lining. I think this jacket is pure 50's cool, and the wear on it is part of the coolness. Zipper original and works. I paid $150 shipped CONUS, asking for the same. S2S - 19", P2P - 21.5", back - 23.5", Sleeve - 24". CONUS sale only a this time.
To help you make sure the fit is good, I am 5.9 and 143 lbs and it was one size too large on me. Here's a perfect fit on our fellow Lounger below (thanks Bfd for permission to use pic). A bit like a Mulholland, innit?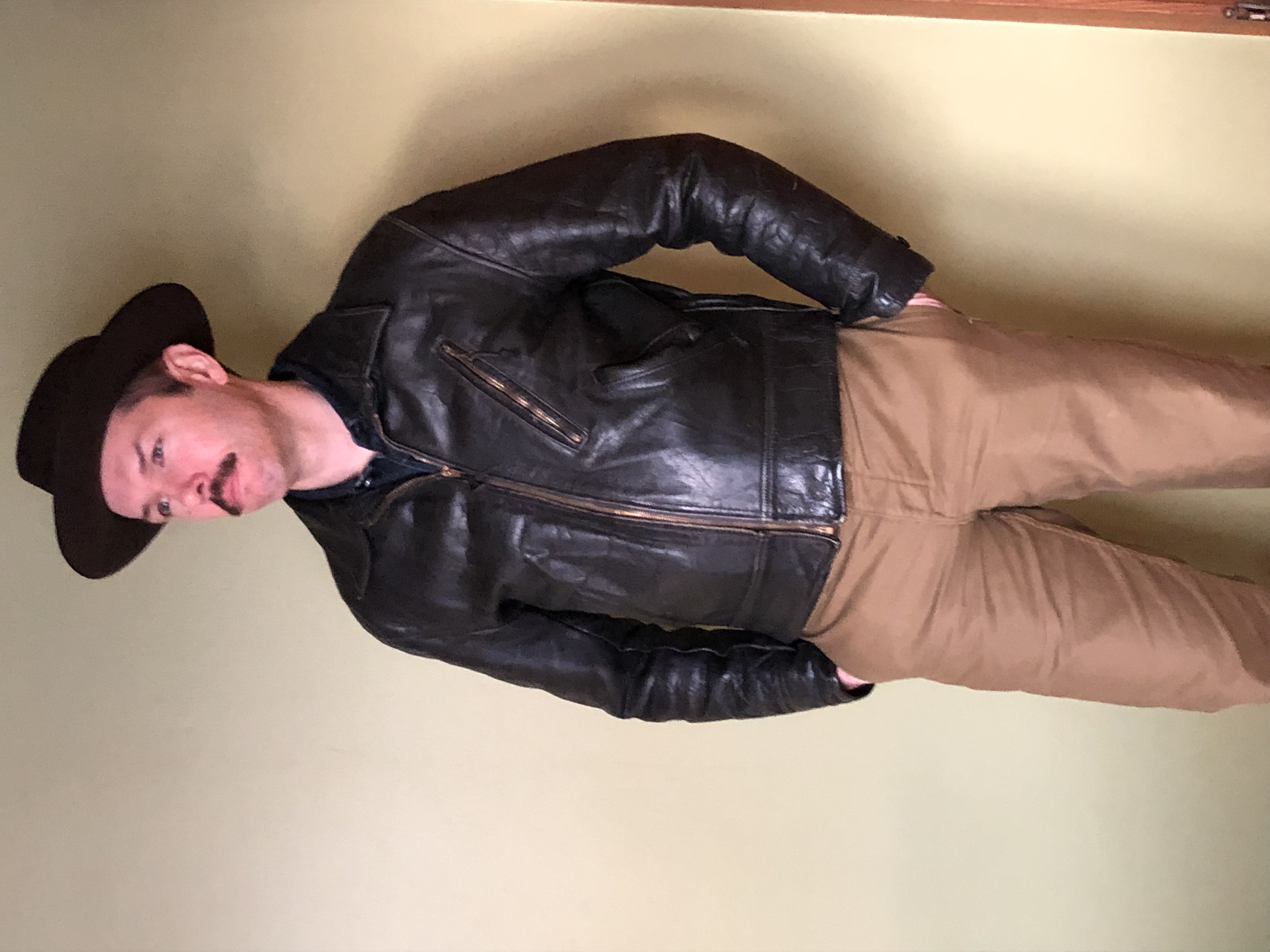 Here are more pics from the latest Classifieds ad by
@Joshua Holland
. Hope it is okay to re-use them, if not let me know and I will take them down.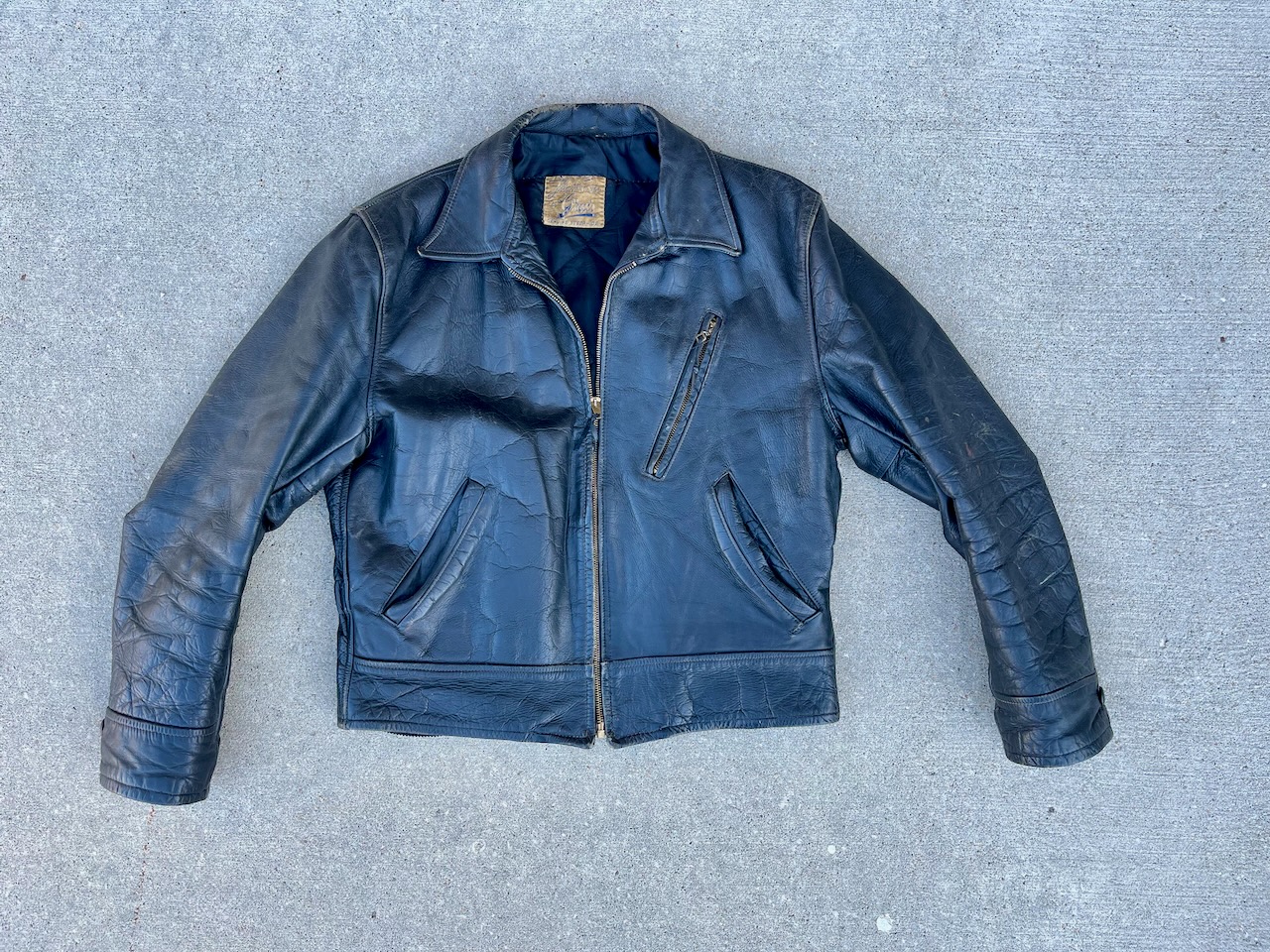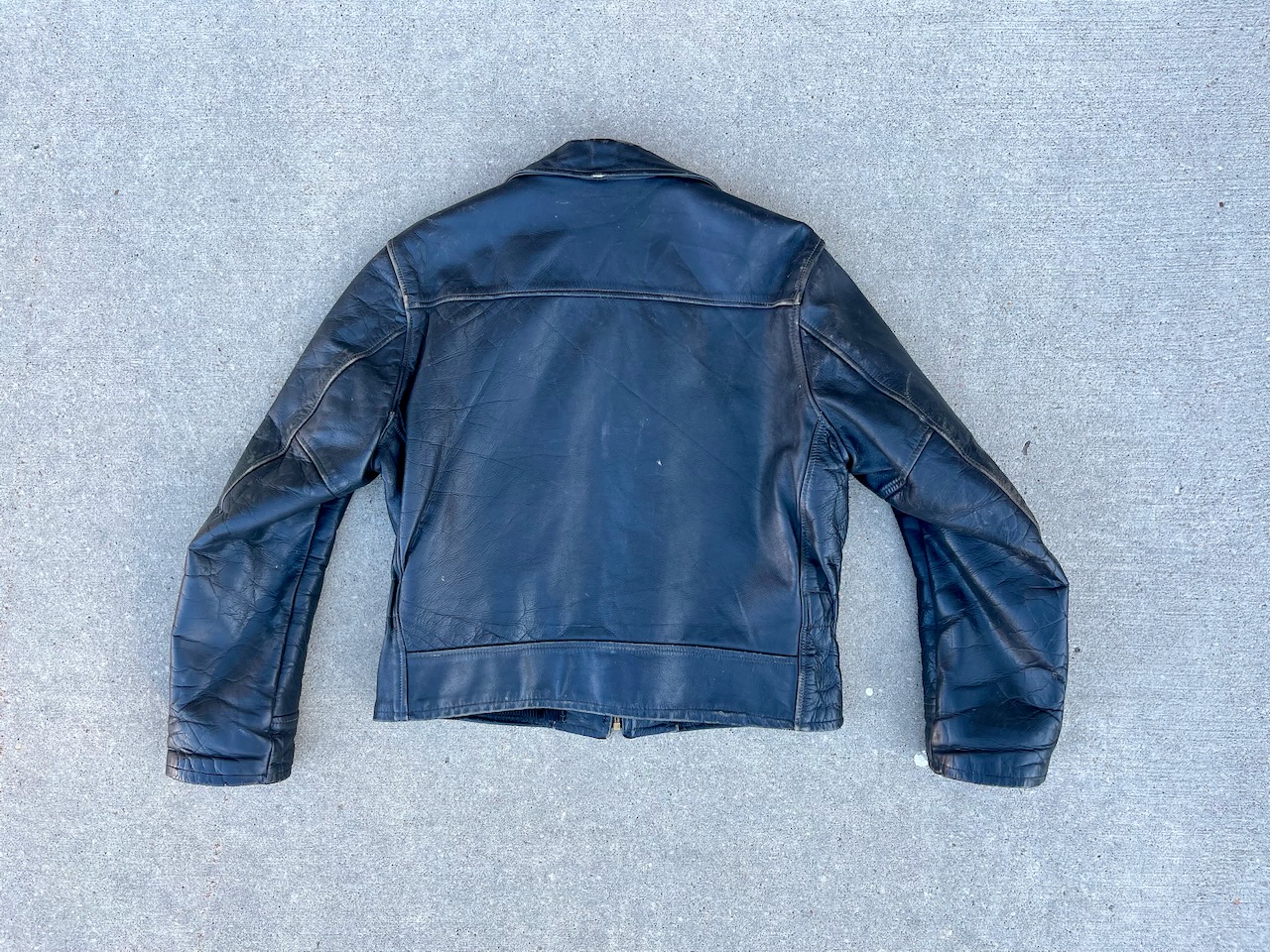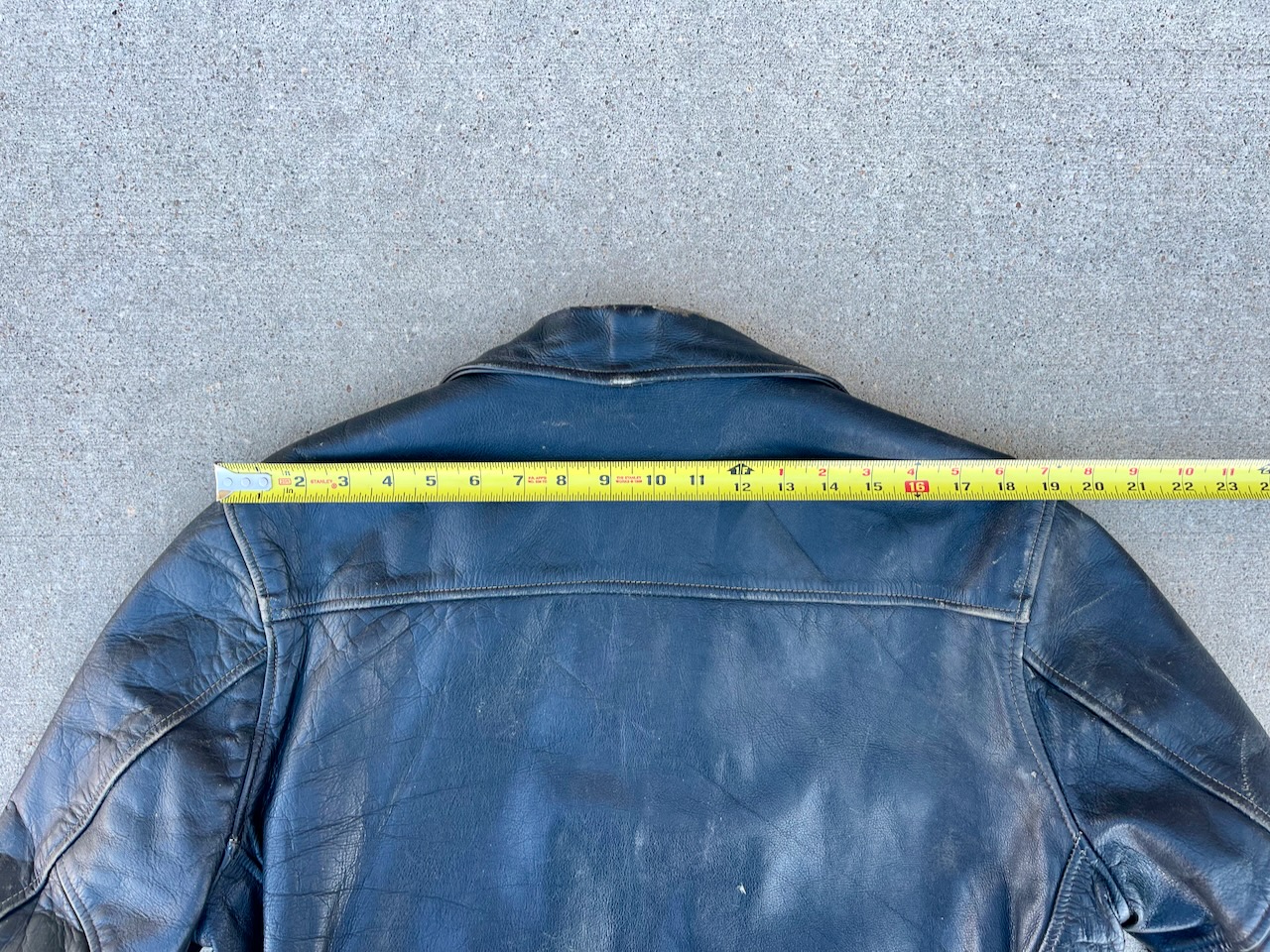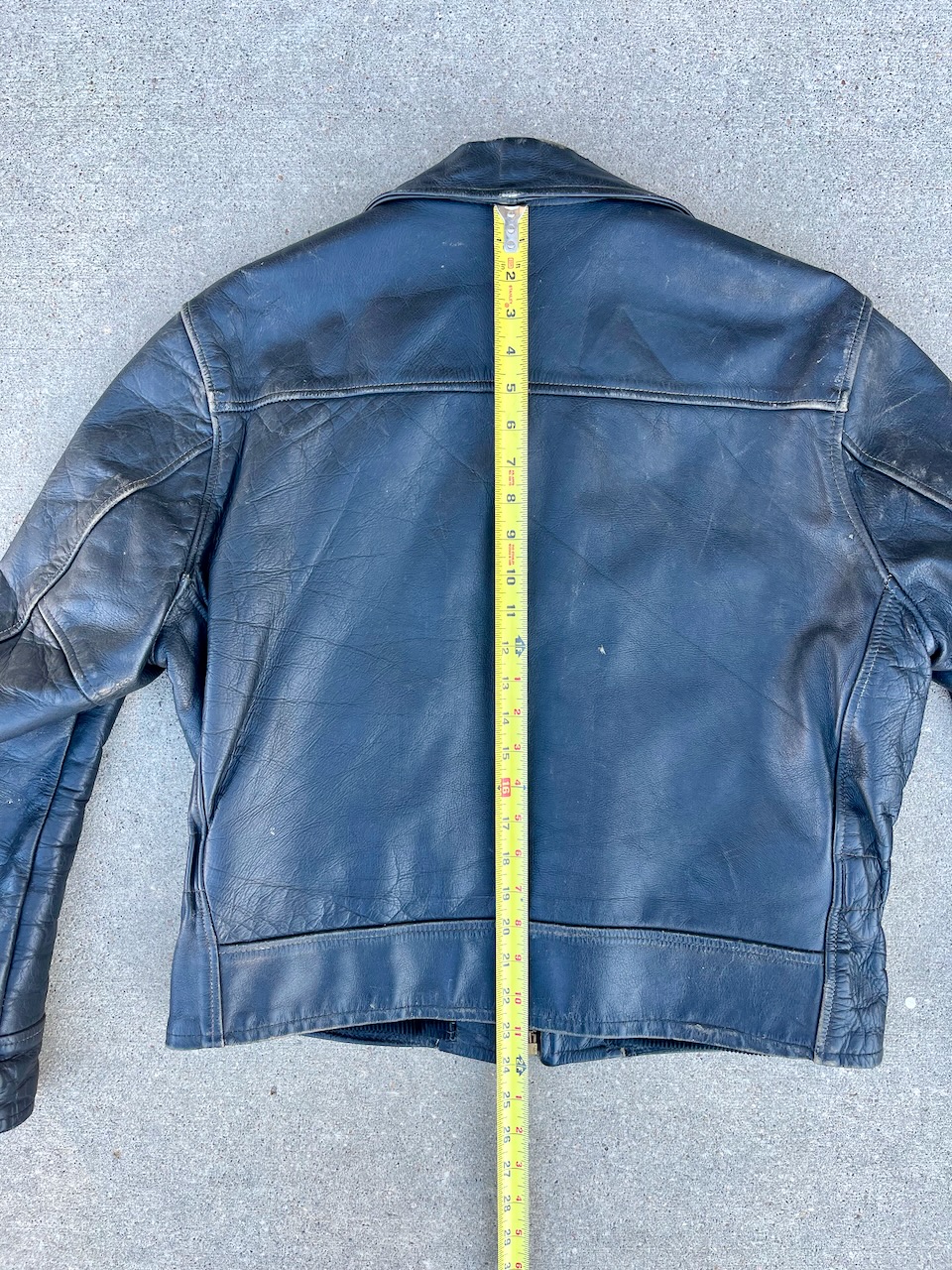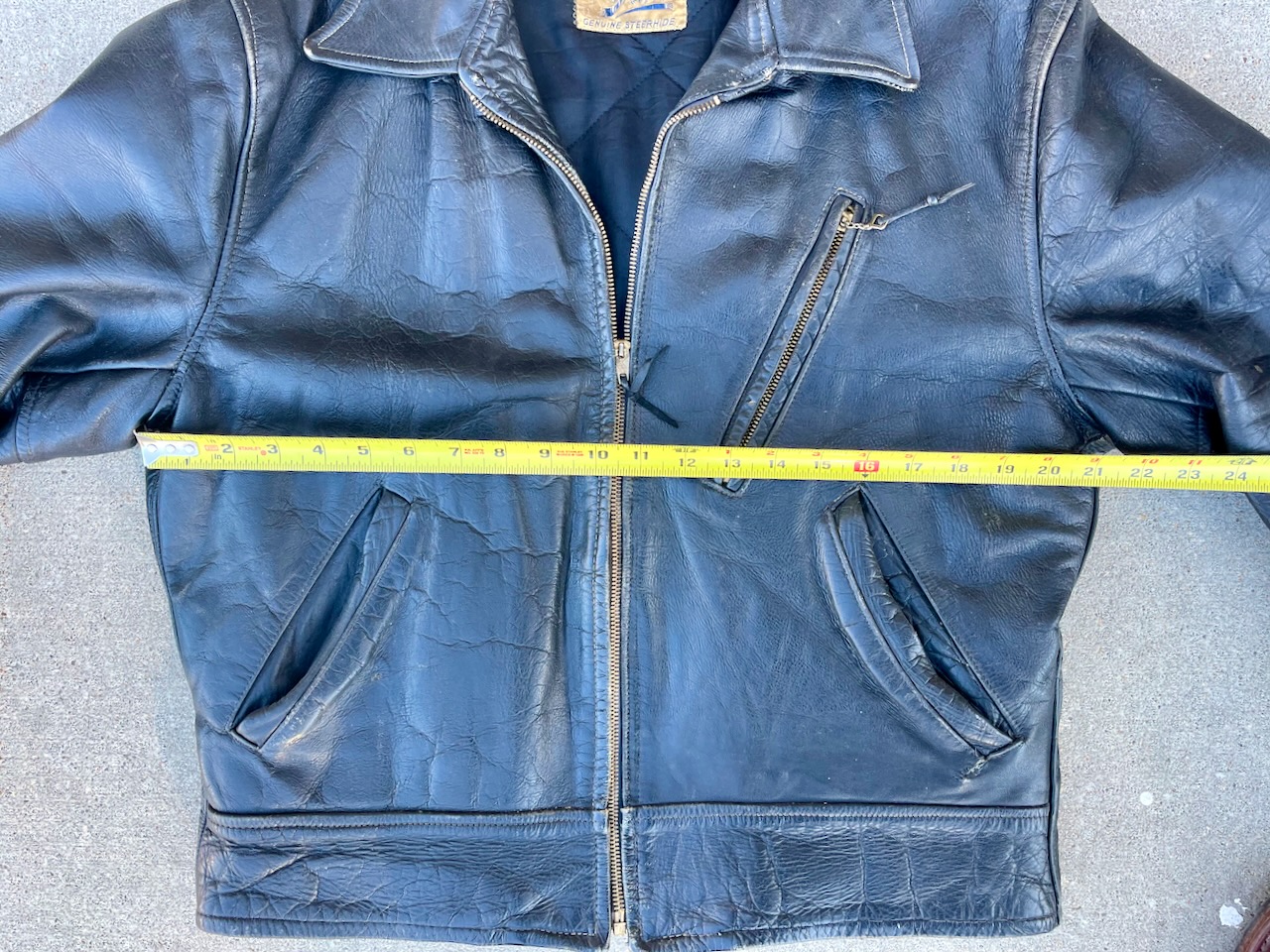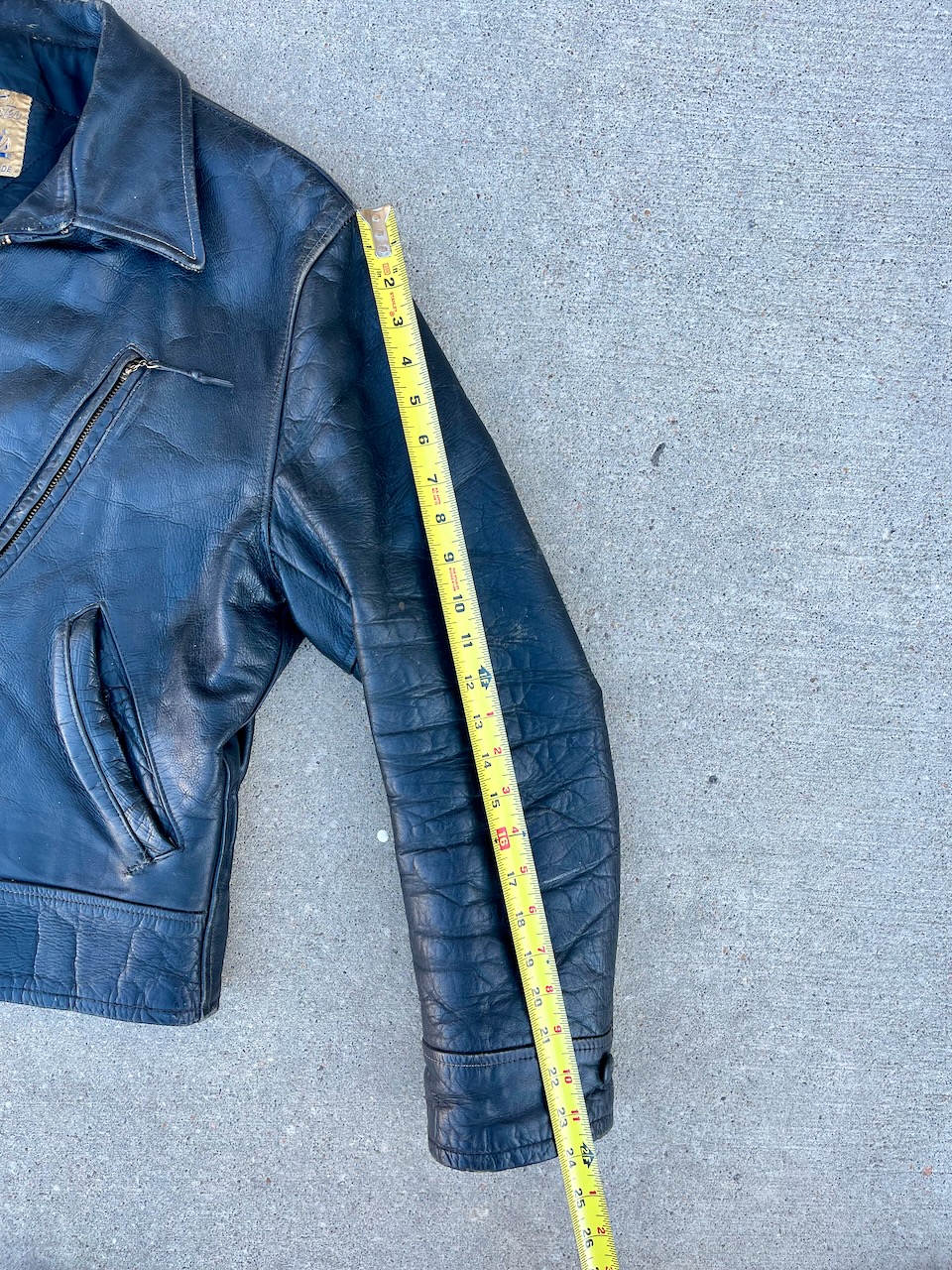 Last edited: