The pictures really tell the story since I have little information about the Durable Brand or this jacket. Durable is a Canadian Brand most well known for possible being the jacket worn by Marlon Brando in The Wild Ones movie.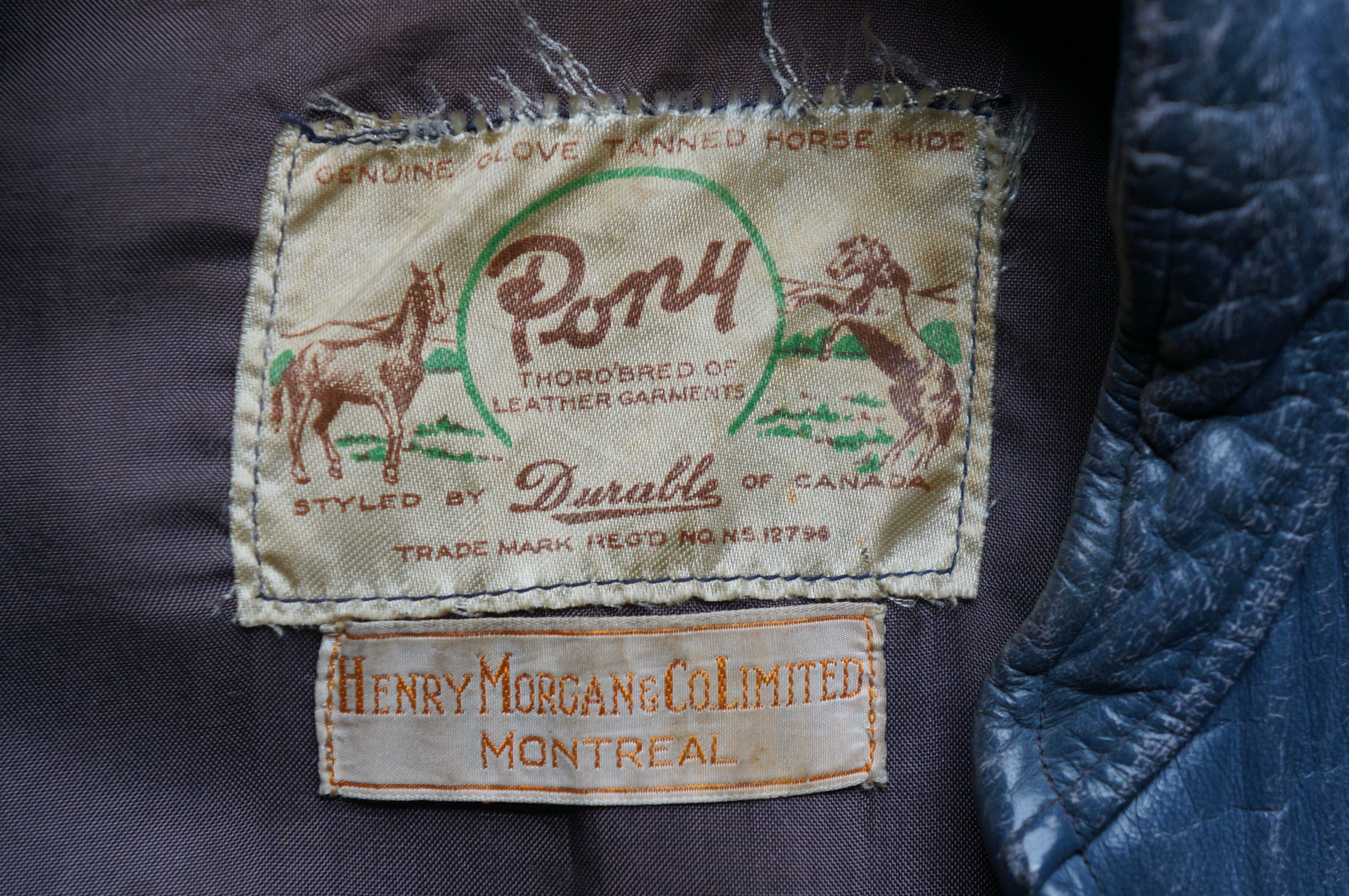 I can date this jacket as pre 1954. John Lang and Sons quite producing leather around 1954 due to competition with other materials.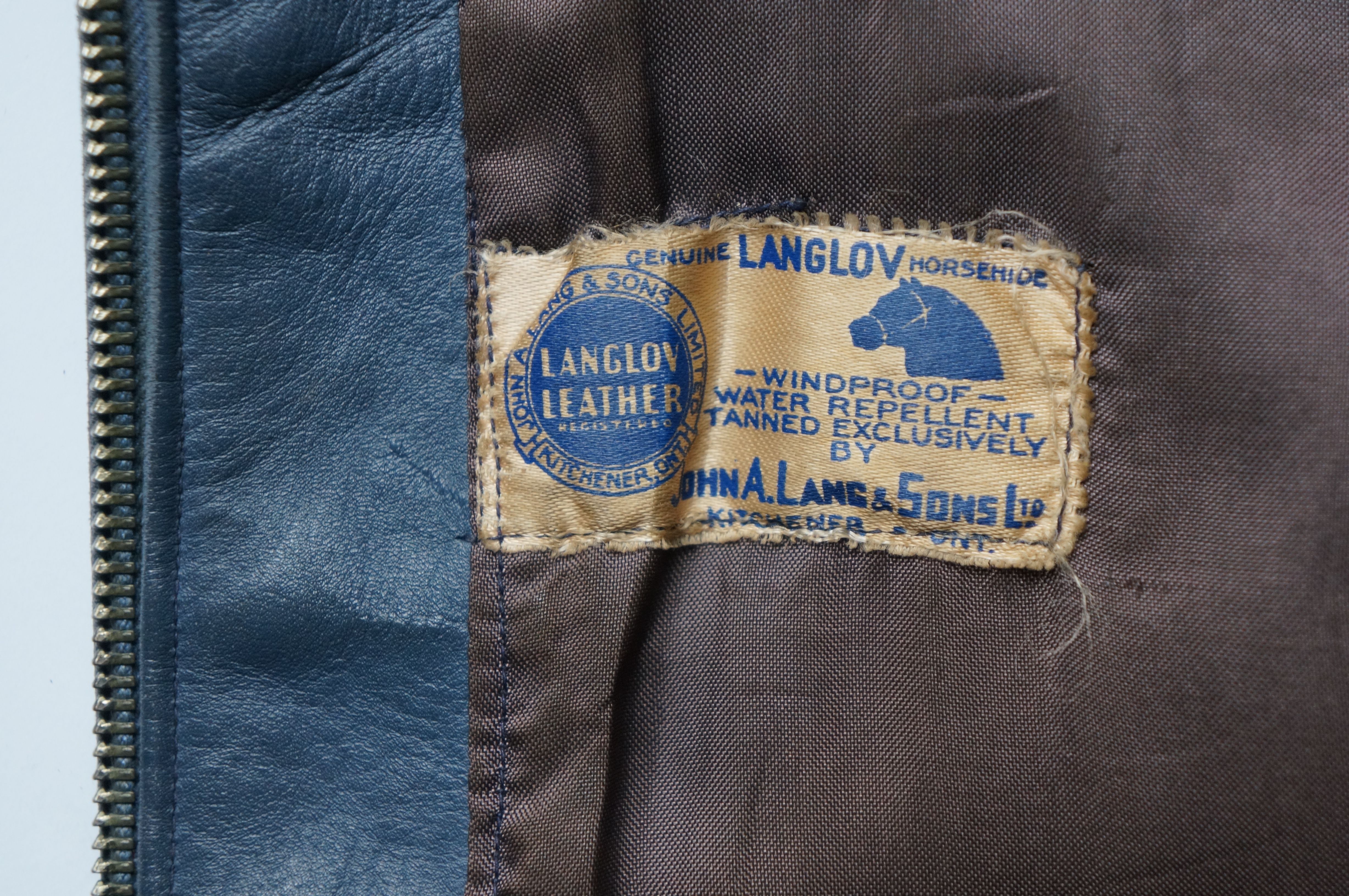 The Beautiful Blue color must be most unusual for 1954. I'm not aware of many colored jackets in this time.