Another one I got from Japan that doesn't fit. I am having a bad run
As many will know, this is a 50s MC jacket made in California for Montgomery Ward. It has no size tag, please check the photos for measurements.
It has been well used, but looked after, based on its condition. Top notch leather was used for these jackets and it is in good overall condition.
The lining has seen better days though. There are no smells, it is just faded, a bit grubby, and has come unstitched in the middle of the lower back. If it fit me I would either sew the lining across the hem again, or have the lining replaced, but that decision is for the next owner.
$350
(by Paypal F&F, includes shipping)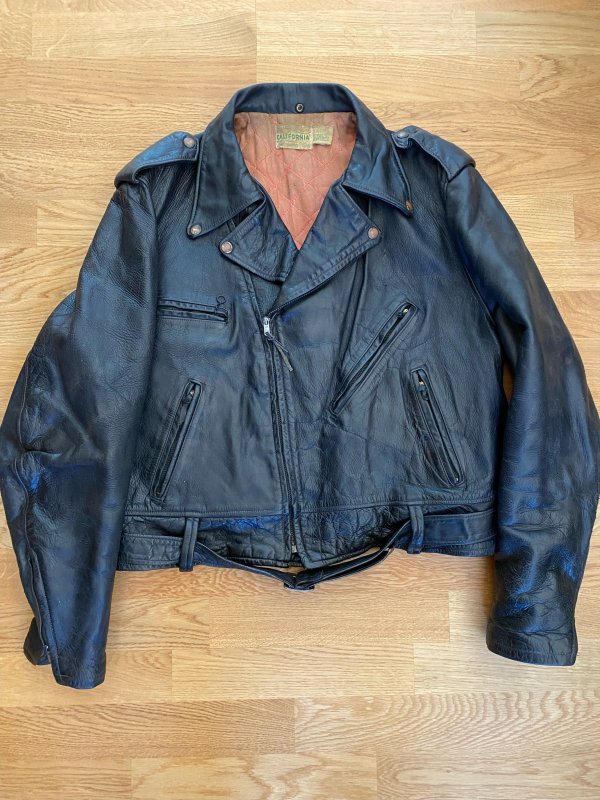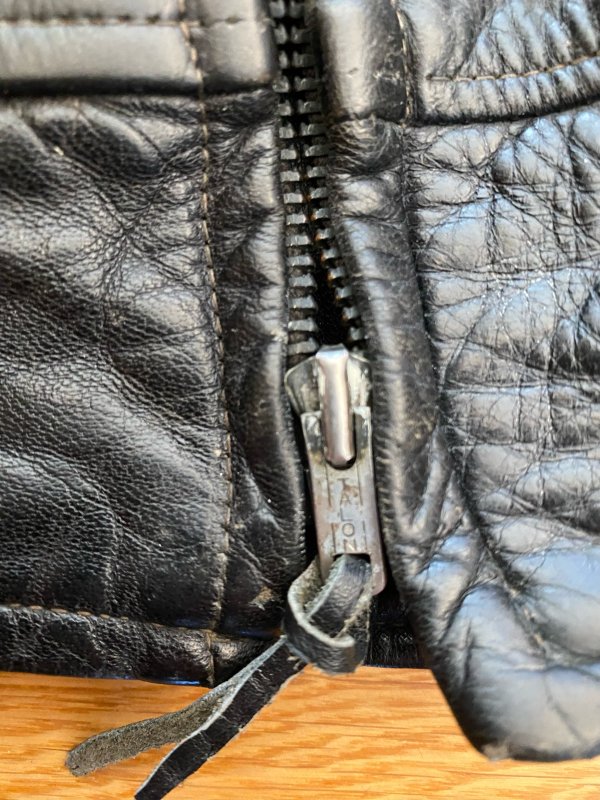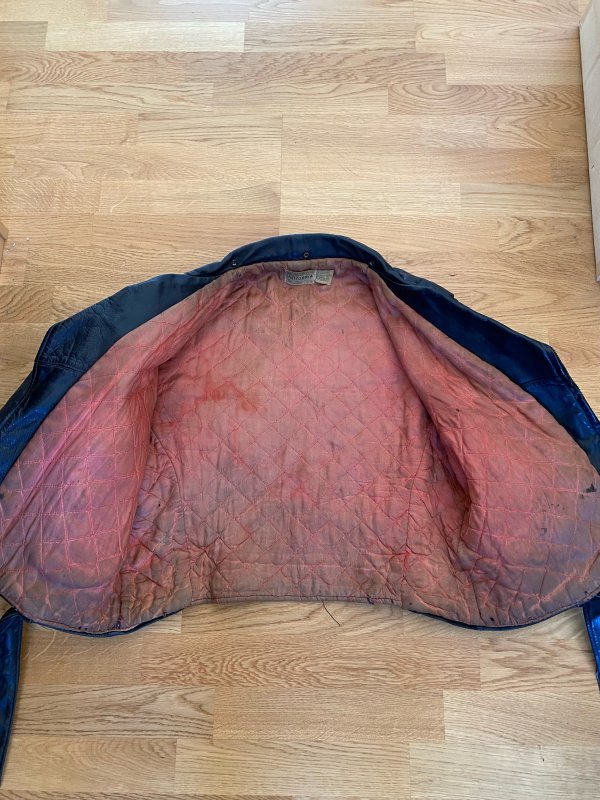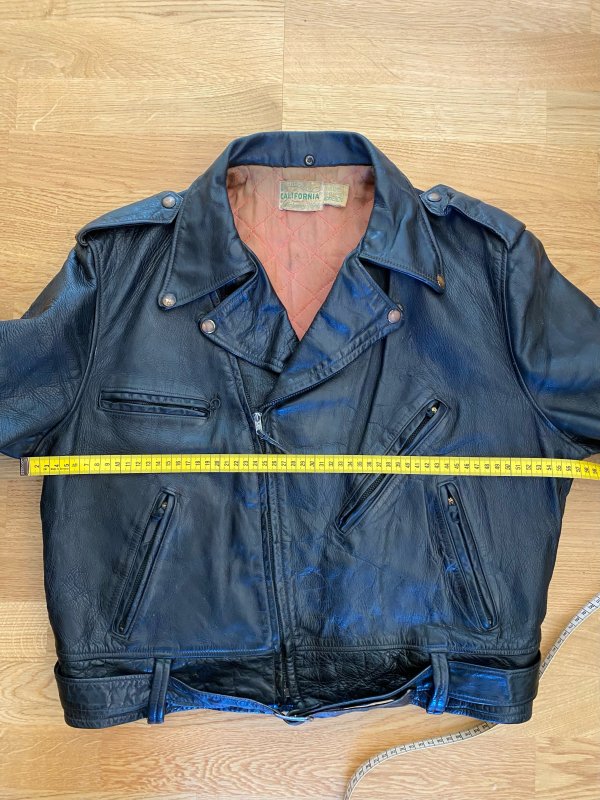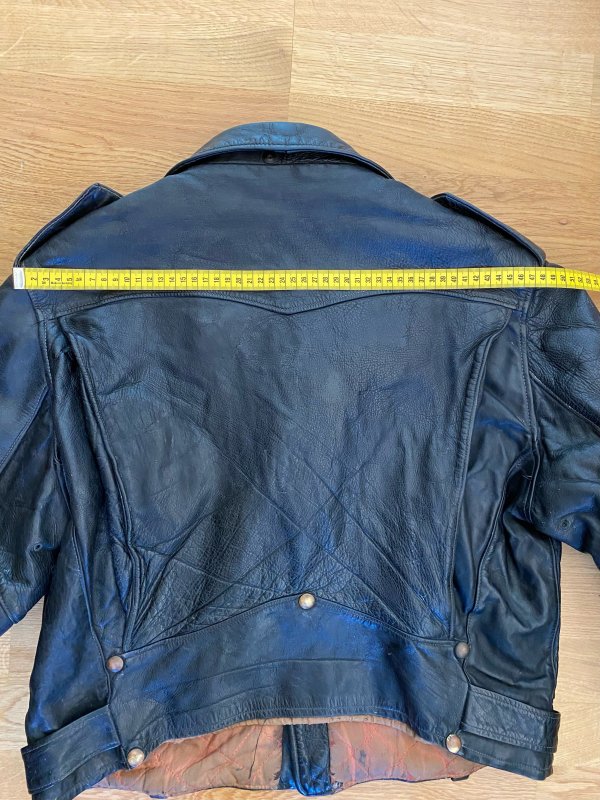 Edited: typo
Last edited: