I have several more lovely classic tweeds and blazers to pass on today, including 3/2 sacks in Harris Tweed, a GRAIL Brooks Brothers Brookstweed, an Ede and Ravenscroft double-breasted blazer, Donegal tweed, and more!
As always, I offer
FREE SHIPPING ON EVERYTHING
in the USA; International offers are very welcome, with shipping at reduced cost!
As always,
LOWER OFFERS ARE VERY WELCOME!
Please PM with interest and offers!
1) RARE Harris Tweed 3/2 sack from Harry Ballot of Princeton
Although Harris tweed is one of the staple fabrics of the Ivy wardrobe it is surprisingly rarely used to make that other Ivy staple, the 3/2 sack..... and so I'm very pleased to offer this surprisingly rare 3/2 sack in Harris tweed from Harry Ballot of Princeton, one of the Big Five Ivy clothiers of the Golden Age! The tweed of this lovely jacket is wonderful--a light smoke grey with vertical striping of russet and sky blue, in classic Harris style. This jacket is half-canvassed and half-lined with a single center vent. It has theee button cuffs, and all of the buttons are the traditional leather-covered, metal-shanked football buttons that go so well with Harris tweed. It has very natural shoulders. This was Made in the USA, and is in excellent condition.

Asking just $45, or offer.

Measurements:
Chest: 21 1/8
Sleeve: 25 1/4 (+1)
Shoulder: 17 5/8
Length: 30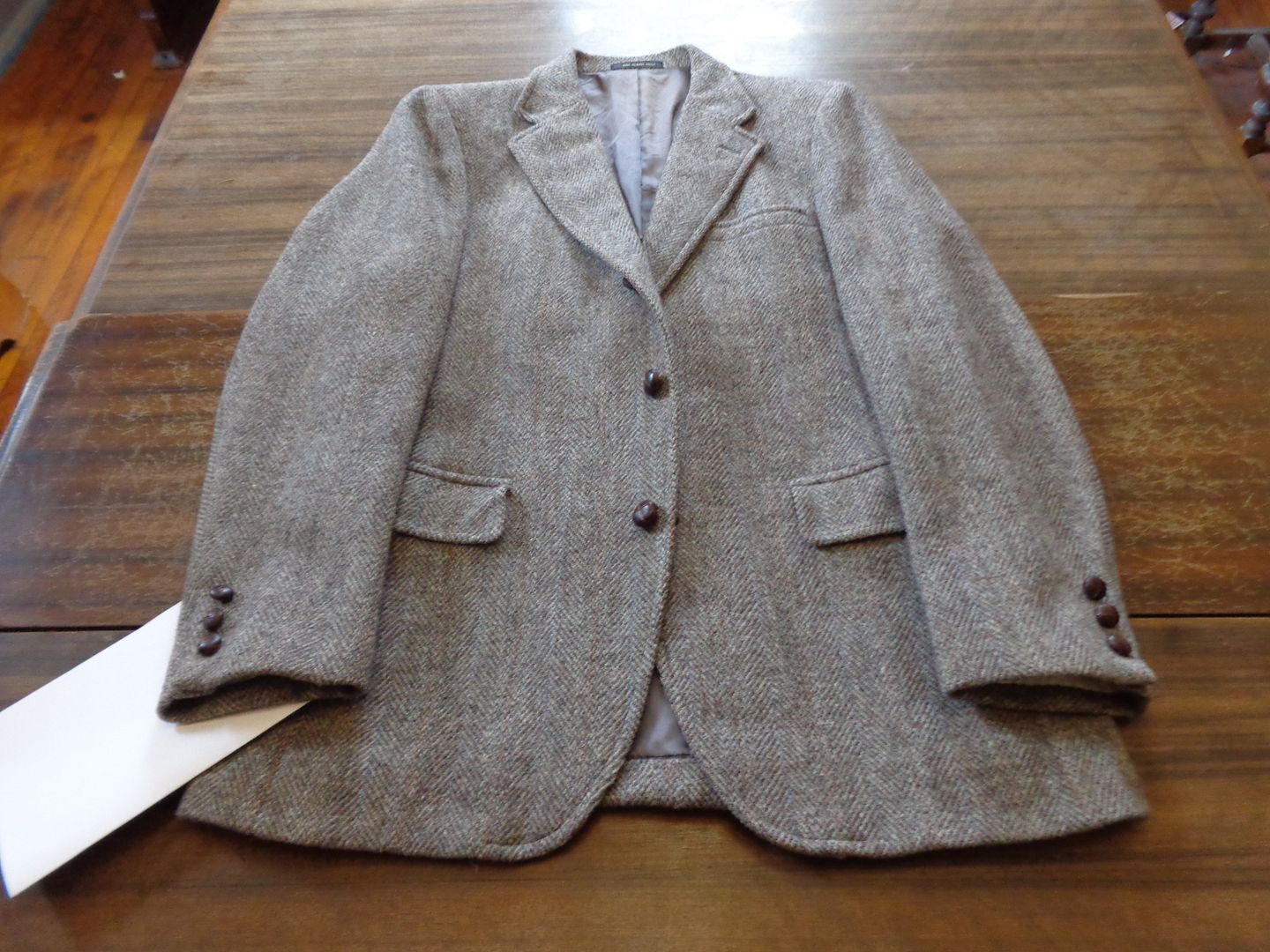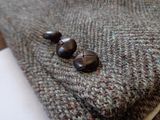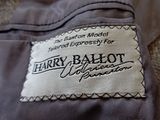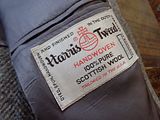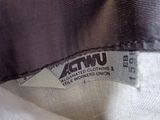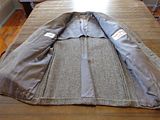 2) MADE IN ENGLAND Classic Herringbone Harris Tweed
A grey herringbone Harris tweed jacket should be the backbone of every classic wardrobe, and this is a beautiful example, with Royal Blue flecks heathered into the herringbone --so if this is your size, grab it! A contemporary two button front jacket with very subtle darts, this lovely jacket was clearly Made in England, the telltale signs being the single button cuffs (which only appear on very traditional British tweeds) and the placement of the interior content label in the left-hand interior seam. This lovely jacket has a single center vent; it appears to be half-canvassed, and is fully lined. This jacket is in absolutely excellent condition; it is quite possibly unworn.

Asking just $45, or offer.

Measurements:
Chest: 21 1/4
Sleeve: 25 (+1 3/4)
Shoulder: 18 1/4
Length: 29