SOLD
FS: $600 Shipped. Paypal F&F or add 3% fees. I'll cover shipping in the CONUS.
This was the perfect jacket in my collection. Purchased right here at TFL in mid 2019:
THIS ONE IS SOLD AND PAID FOR AS OF THIS MORNING. THANKS ALL!! Hey all, It pains me to let this one go, but I've had to admit that I am really a 42, not a 44. It's a Buco J100 pattern, so it's clean and classic. This is an Aero Board Racer, tagged a size 46, but it really measures like a...
www.thefedoralounge.com
Sadly, weight loss has me swimming in it these days. Condition is damn near the same as when I received it. It's been worn once or twice a month in the spring/fall over the last 2 years but I had a black RMC Buco J100 that I reached for more often. Truth be told COVID had me wearing very few jackets over the last two years as I work from home exclusively. No odors, tears or visible wear that I can see. Vicenza doesn't require much break-in and it wears the same as when I bought it. Just a bit softer and more comfortable. All zippers and pulls are present and working.
From the original FS ad:
"This was a Thurston Bros build, so it comes with the nice upgraded appointments: Locharron tweed wool lining (lightweight), Nickel Waldes zips on the pockets, one vertical interior pocket, straight back yoke with no gussets, zip sleeves, and a clean cafe racer collar."
Tagged a size 46, but measures like a 44 (or a very trim 46).
Chest 24
Front length 23
Waist Hem 22.5
Rear Length 26.5
Shoulder 19.25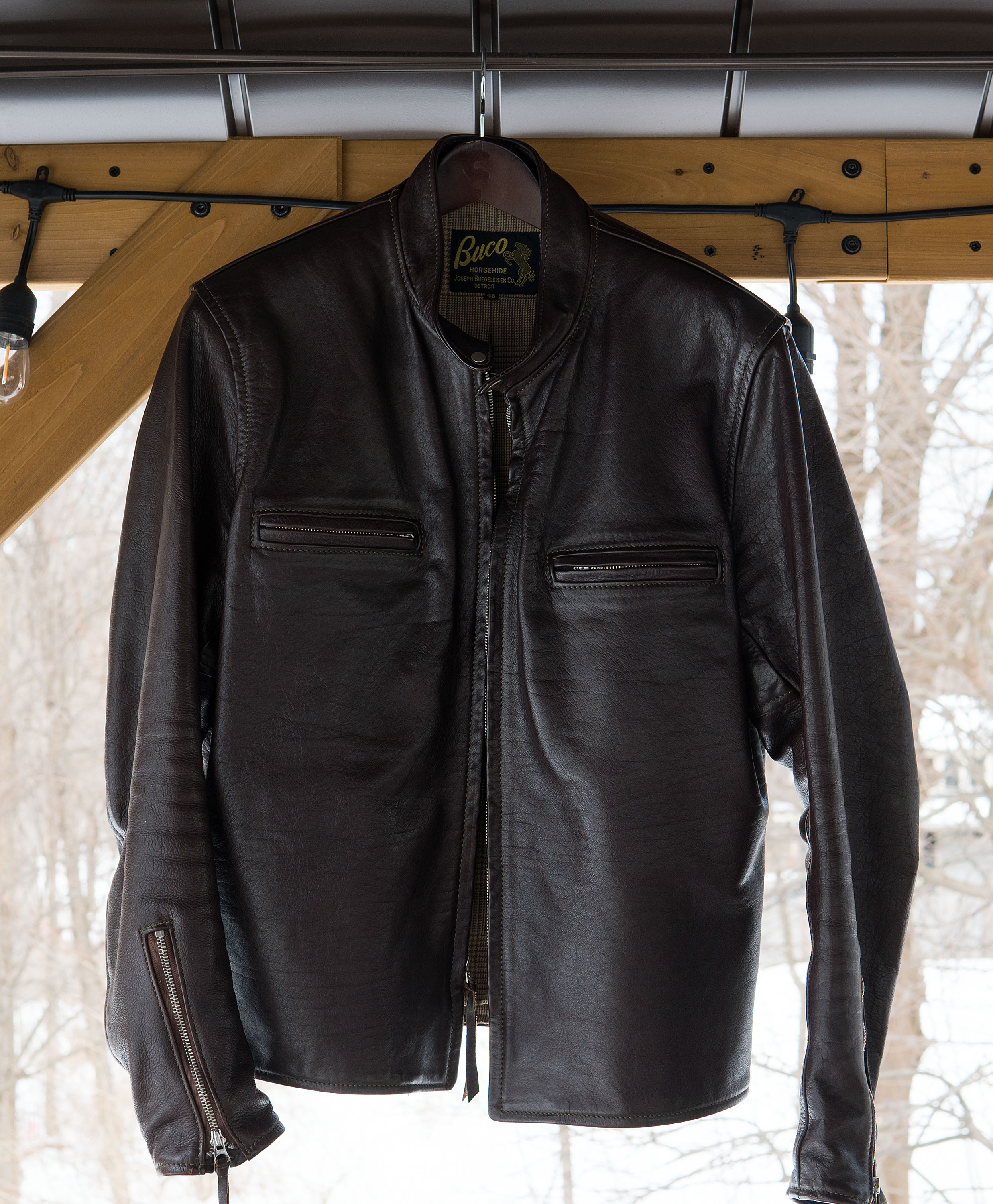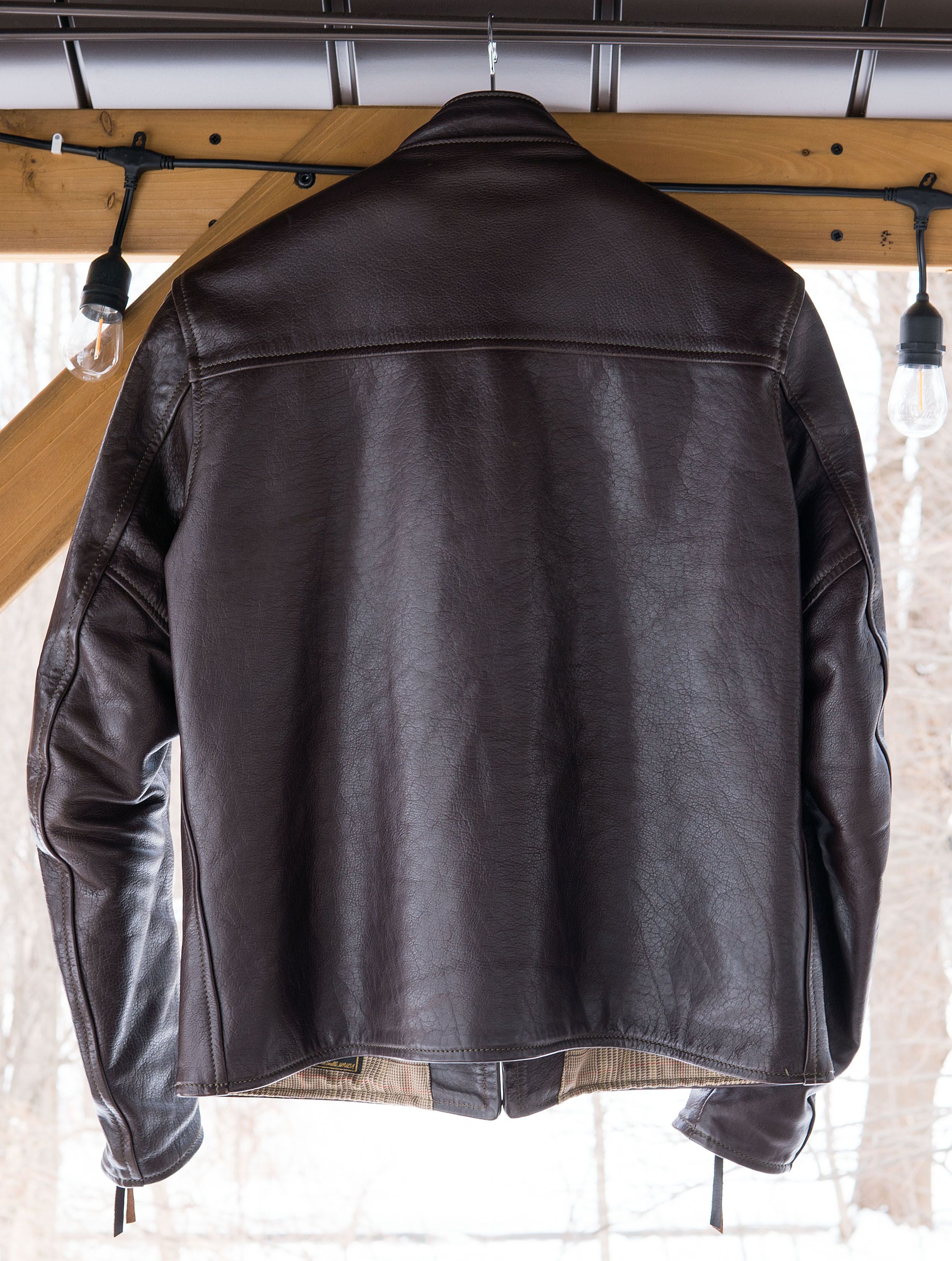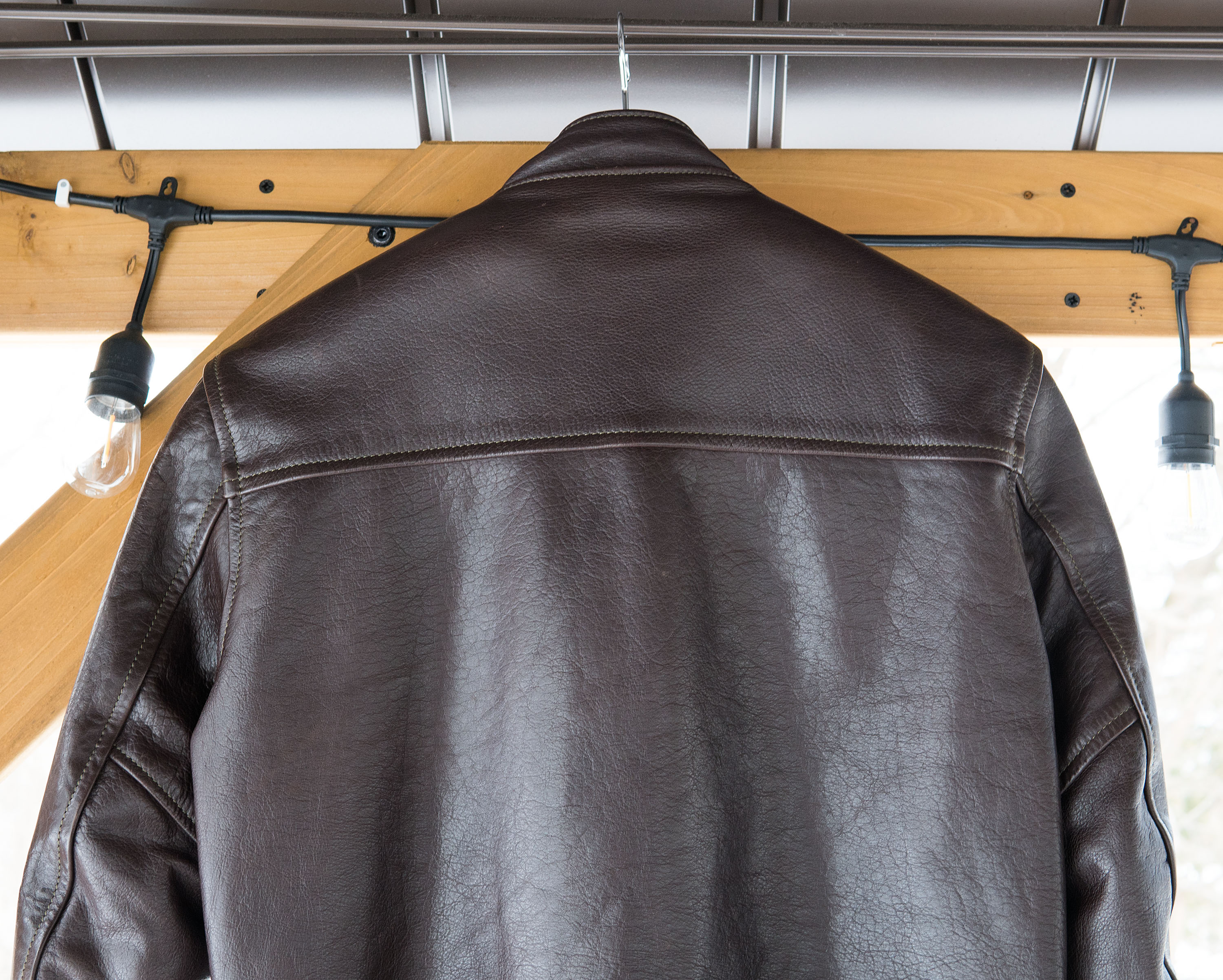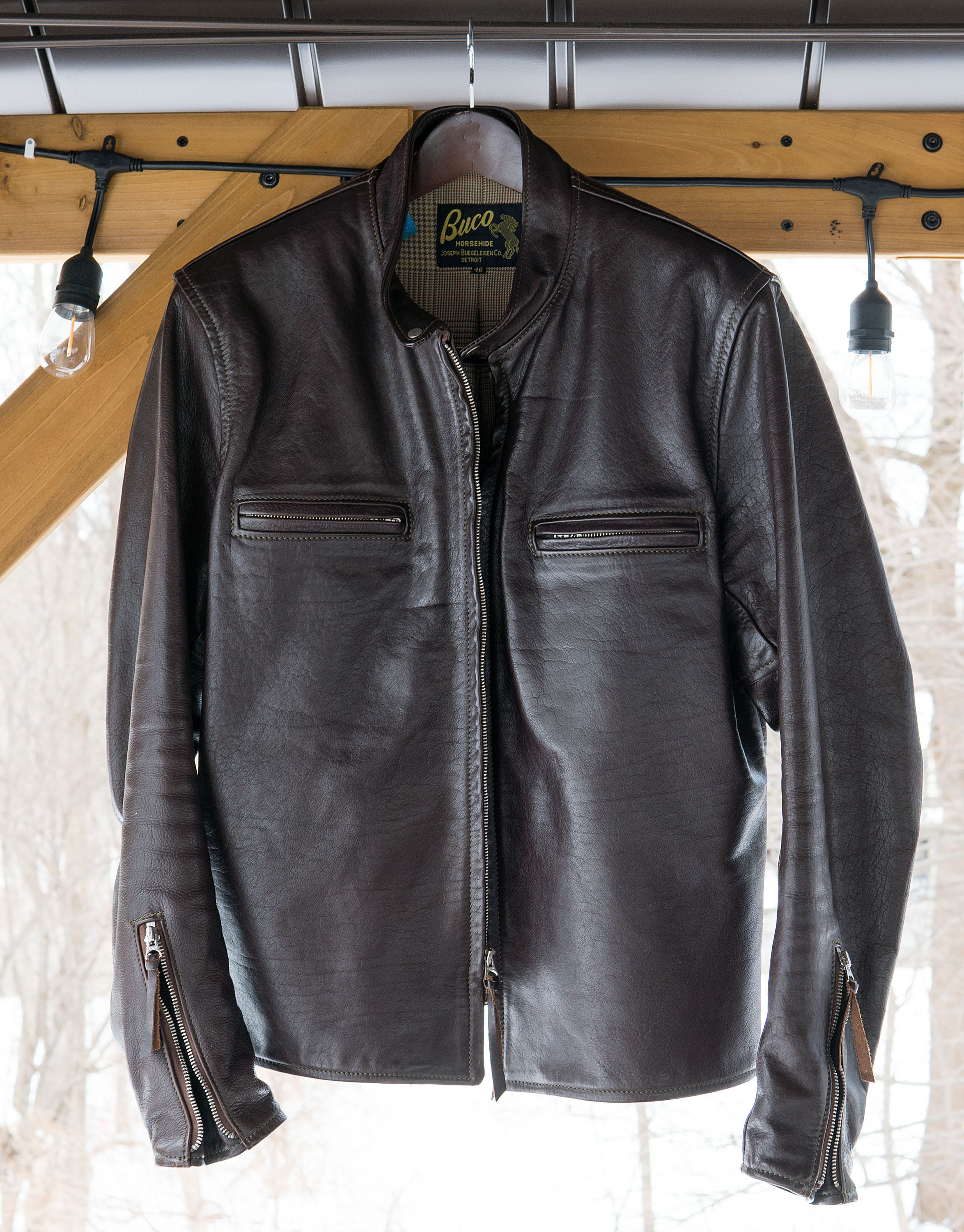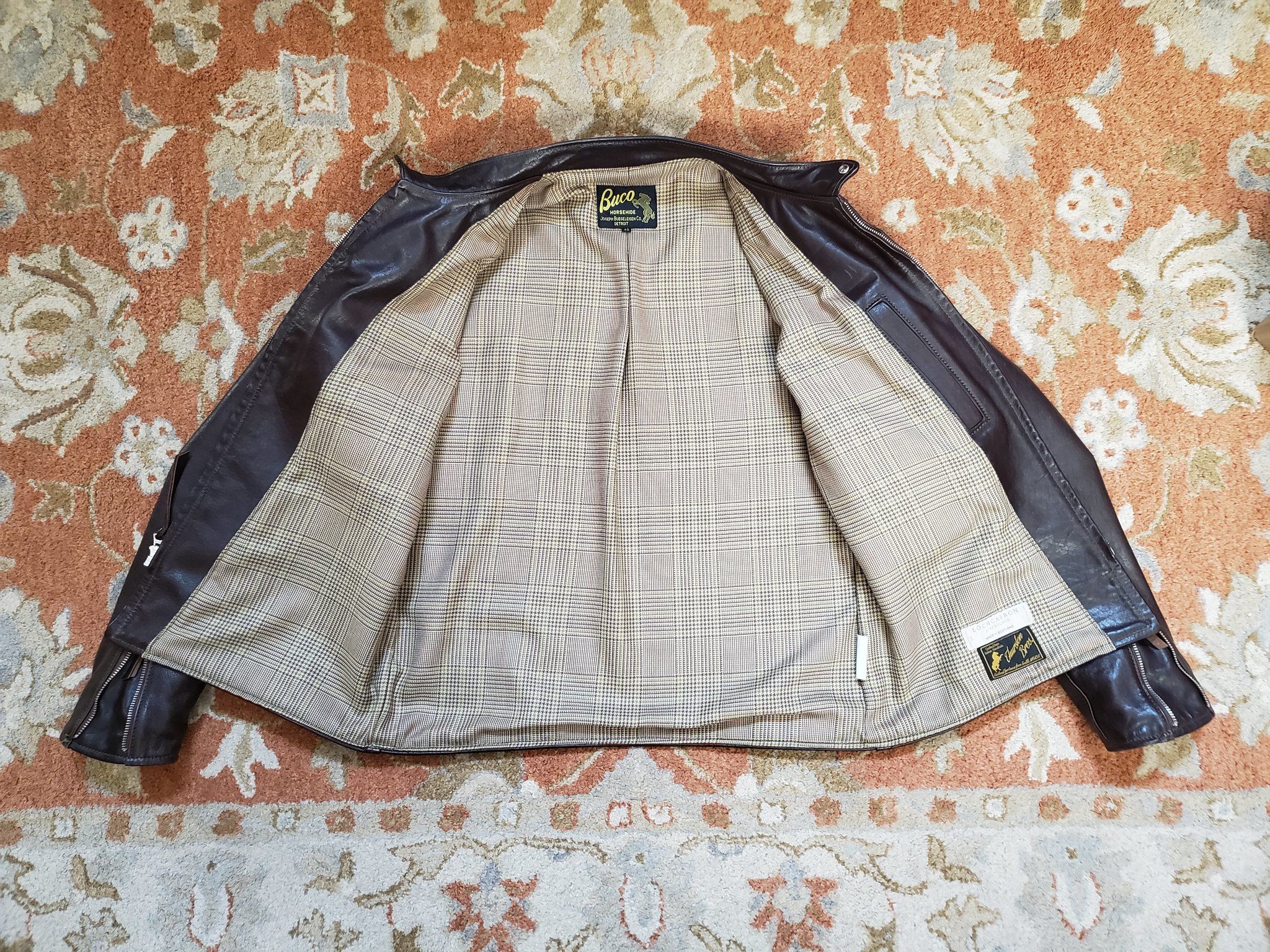 Last edited: