Selling an Aero Half-belt in the rare African Kudu Hide. Aero no longer offers the Kudu hide and even when they did it was in limited quantities so these Kudu jackets have become really hard to find. Quoted from Aero's website: "Unfortunately the Kudu hides proved uneconomical, due to heavy scarring from their days in the African Bush resulting in huge wastage in cutting."
I bought this locally from the original owner. He wore it twice and then it sat in his closet. I tried it on and wore it around the house, and it's been sitting in my closet since- a little too heavy for this climate. So it's practically new.
Original owner description: "Super spectacular Kudu hide was chosen for this entire jacket. This one is superbly constructed, close stitching throughout, carefully chosen hide for each panel, contrast stitching. It weighs a hefty 6 pounds. This sturdy jacket still needs to be broken in by wearing it. A few scars and variegated areas that define the beauty of the Kudu hide."
The Kudu hide really hits that sweet spot of being thick yet supple, with lots of character right out of the box. Dark brown, or darkish with brown overtones depending on the light. Simply a rare and gorgeous jacket...photos don't do it justice.
From a non-smoking, no pet household. Approximately a size 40/42 but please go by measurements.
Approximate measurements:
Pit to pit 22 inches,
Shoulder seam to shoulder seam 18 1/2 inches,
Shoulder seam to cuff end measured straight 25 1/2 inches,
Back measurement to bottom 24 inches.
$475 Paypal Friends and Family. Pick it up in person, or add $25 for CONUS shipping
Please DM any questions.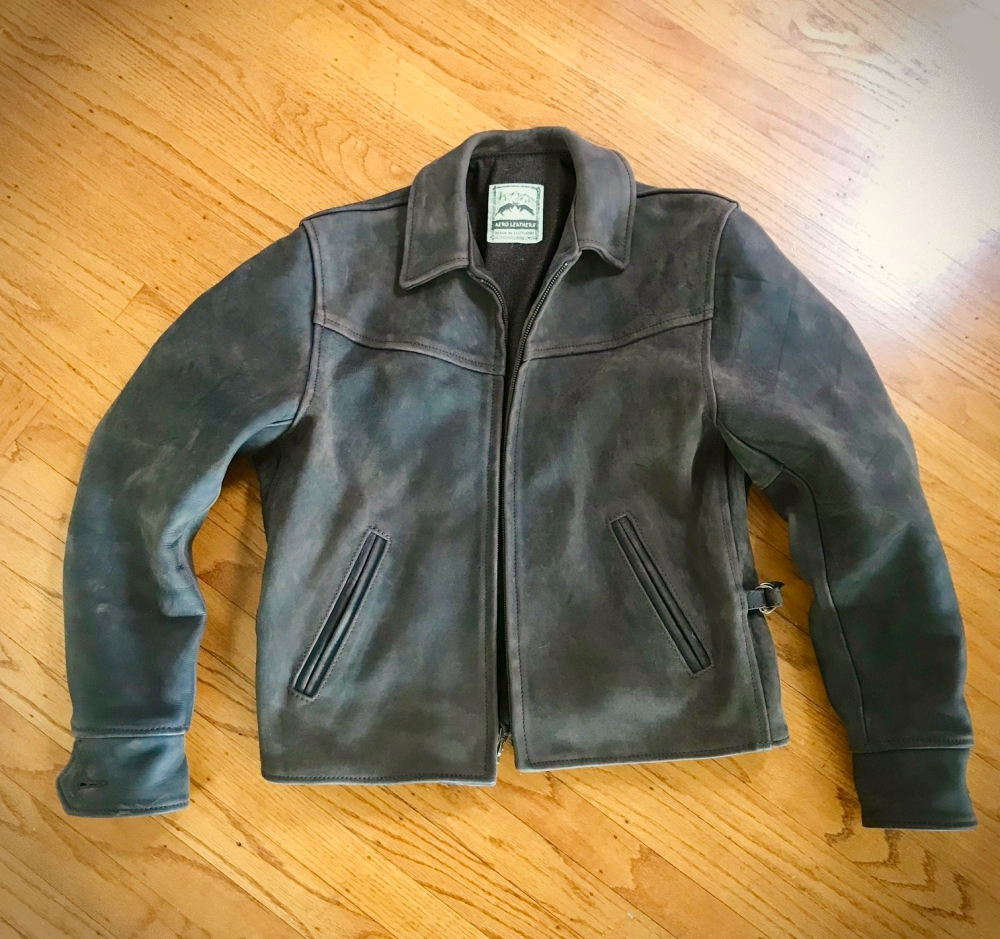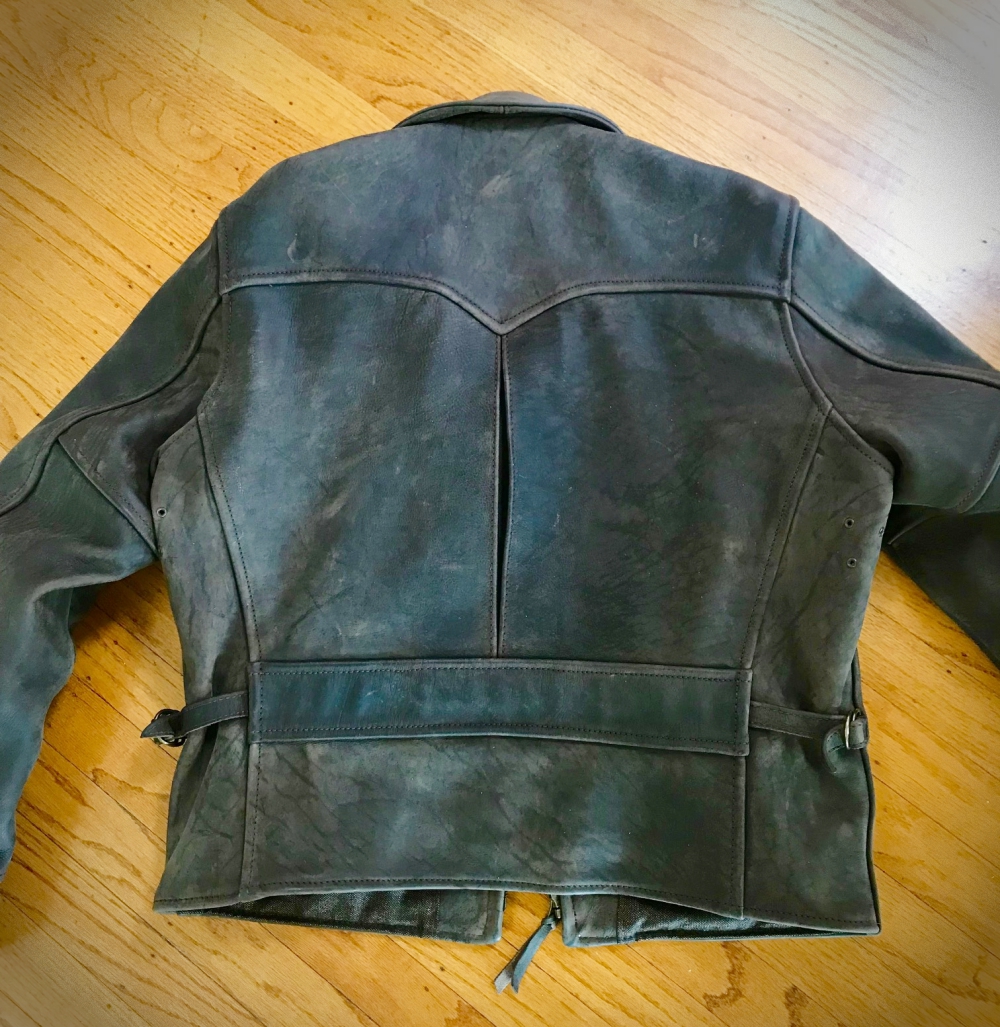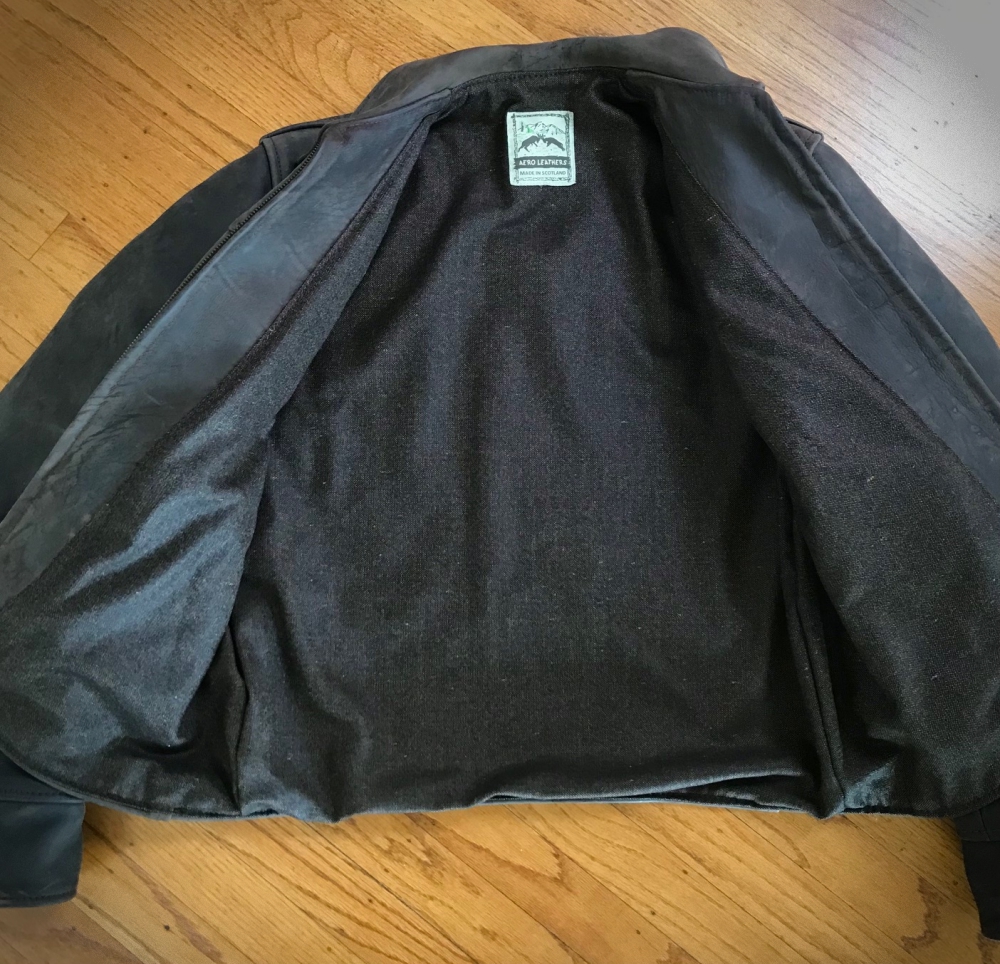 Last edited: