I posted a few pictures of this jacket on another thread and it seemed like there was enough interest for one of its own. This jacket came about because I wanted to take advantage of Aero offering kangaroo hide. The leather's character seemed to match up well with the Board Racer. I am very happy with how it turned out.
Leather:
Kangaroo (2 oz. estimated)
Hardware:
Antique brass
Construction:
I simplified the design a bit by deleting the wind flap and the rear outside kidney panel. The interior kidney panel is still there though. Julie at Aero did a fantastic job.
Customer Service:
Carrie at Aero was great as usual. She suggested that the green thread would go well with the hide. I would have never thought of that on my own The fit jacket was also key as I had to size up from my normal 42 to 44 as this is a slim fitting jacket.
Delivery Time:
I received the jacket about a month after placing my order. Fastest delivery of an Aero yet.
And some pictures (I'll post some fit pics after it cools down a bit in Texas)...
Front: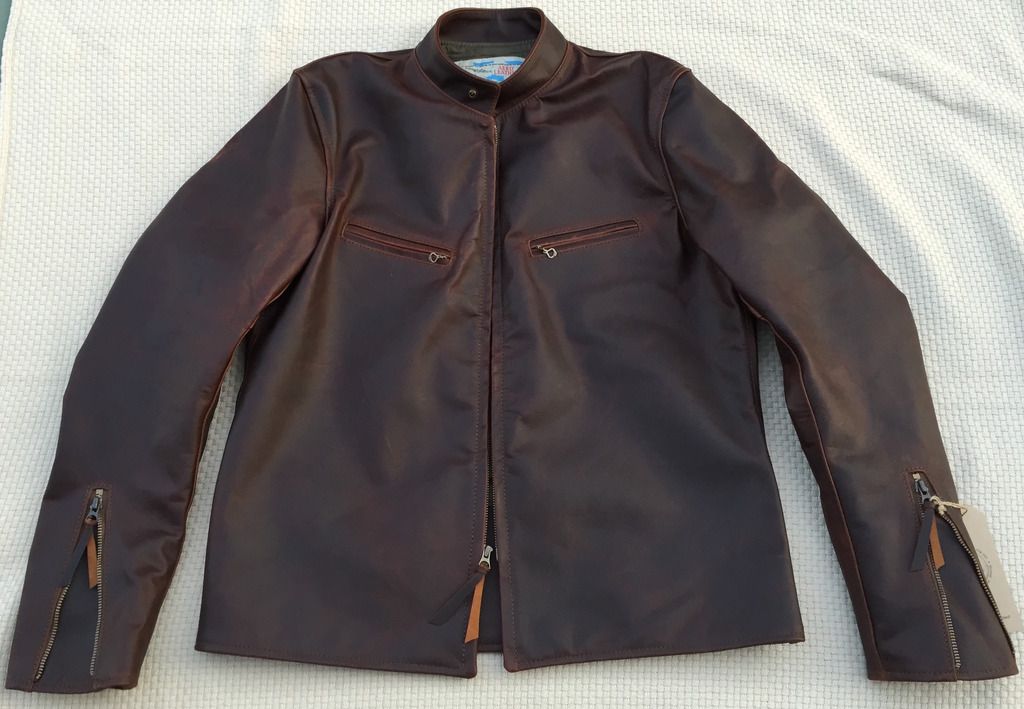 Back: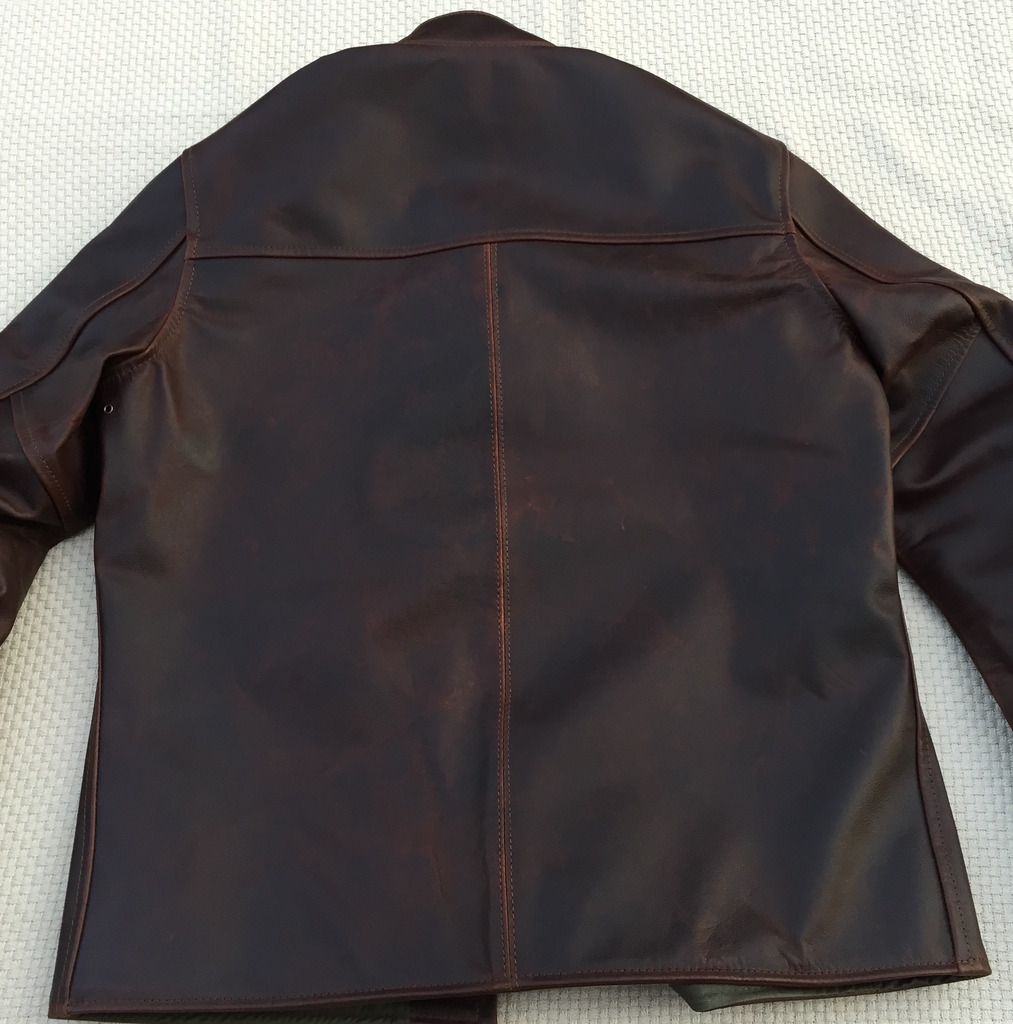 Inside Kidney Panel: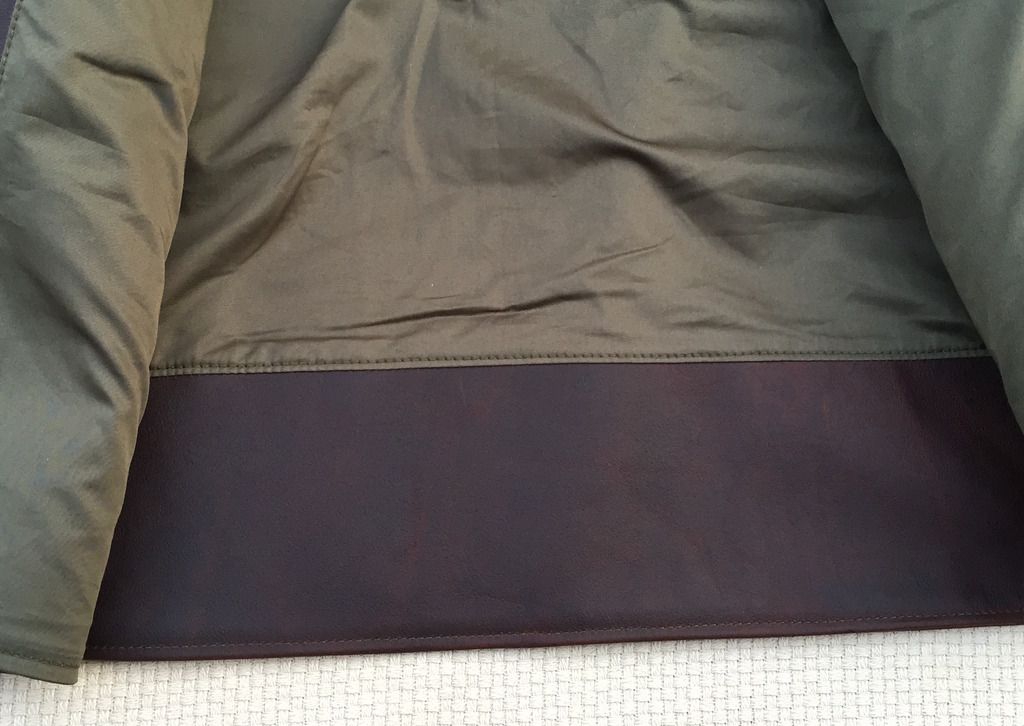 Chest Pocket Zipper for Hardware / Stitching / Leather Detail:
Last edited: