Selling my Aero Leather Clothing Sunburst Jacket.
Horsehide Vicenza in Natural
Size 44
Chest: 23"
Shoulder: 19 1/4
Sleeve: 24"
Worn only a hand full of times.
Leather color has just started to age with time and sunshine. The horsehide is thick but soft and moves nicely.
Nickle Talon Zipper.
Price: 850 Shipped in the USA.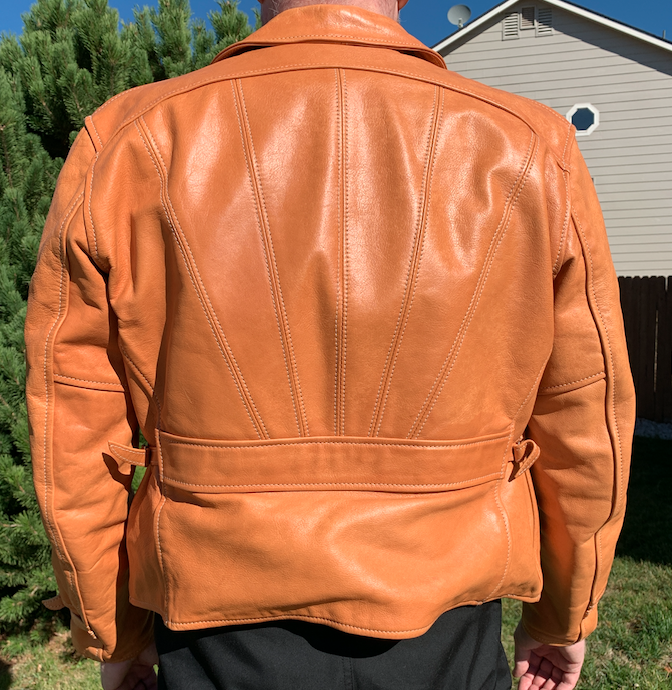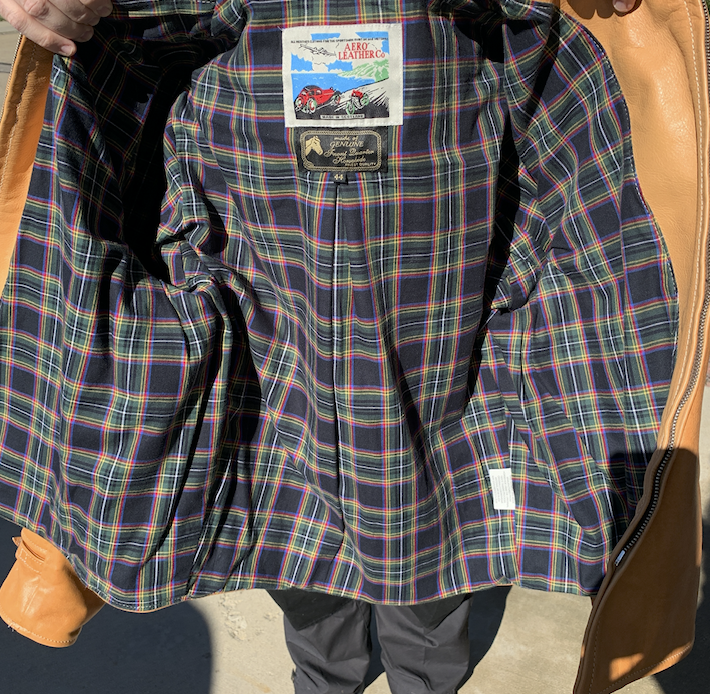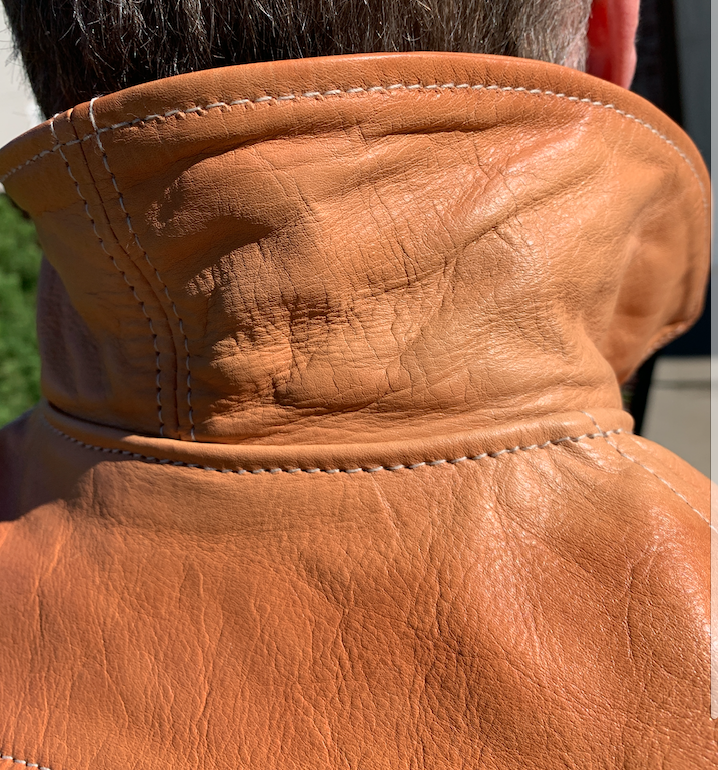 Measures: