Aero Leathers, Horsehide Type III Trucker Jean jacket. Dark brown. Beautiful teacore showing through in some areas; however, this jacket is far from breaking-in. The grains are stunning, but there are more to come—the potential for further development of character on this jacket is substantial.
I wore it only last winter (in a large rotation of jackets), so this Aero Horsehide trucker has a long way to break in.
Contrast stitching on dark brown horsehide. Brass-colored stud buttons are sturdy and solidly placed. The cotton lining is robust, strong and in EXCELLENT condition.
There is no scent or smell, as I store it in a large walk-in closet that has open ventilation. And I don't wear cologne or scented lotion of any kind. I'm not a smoker and, living in the cooler Northern California climate, I don't sweat (outside of exercising at the gym).
Measurements:
P2P: 20.25
Shoulders: 18
Sleeves: 23.5
Back: 23.9
Front Length: 24.20
Bottom Sweep: 18.20
Killer price: $425 and I ship USPS Priority with tracking.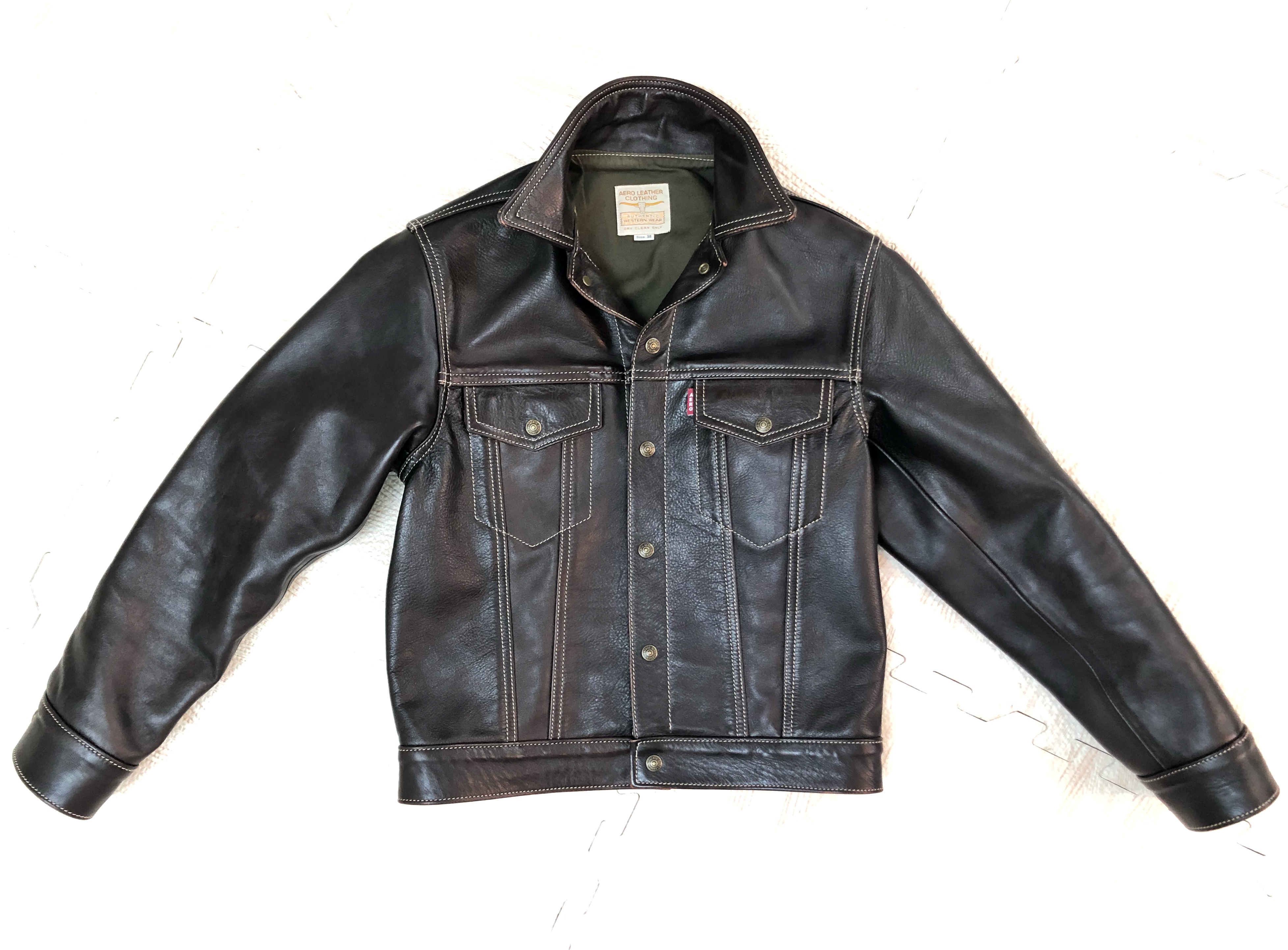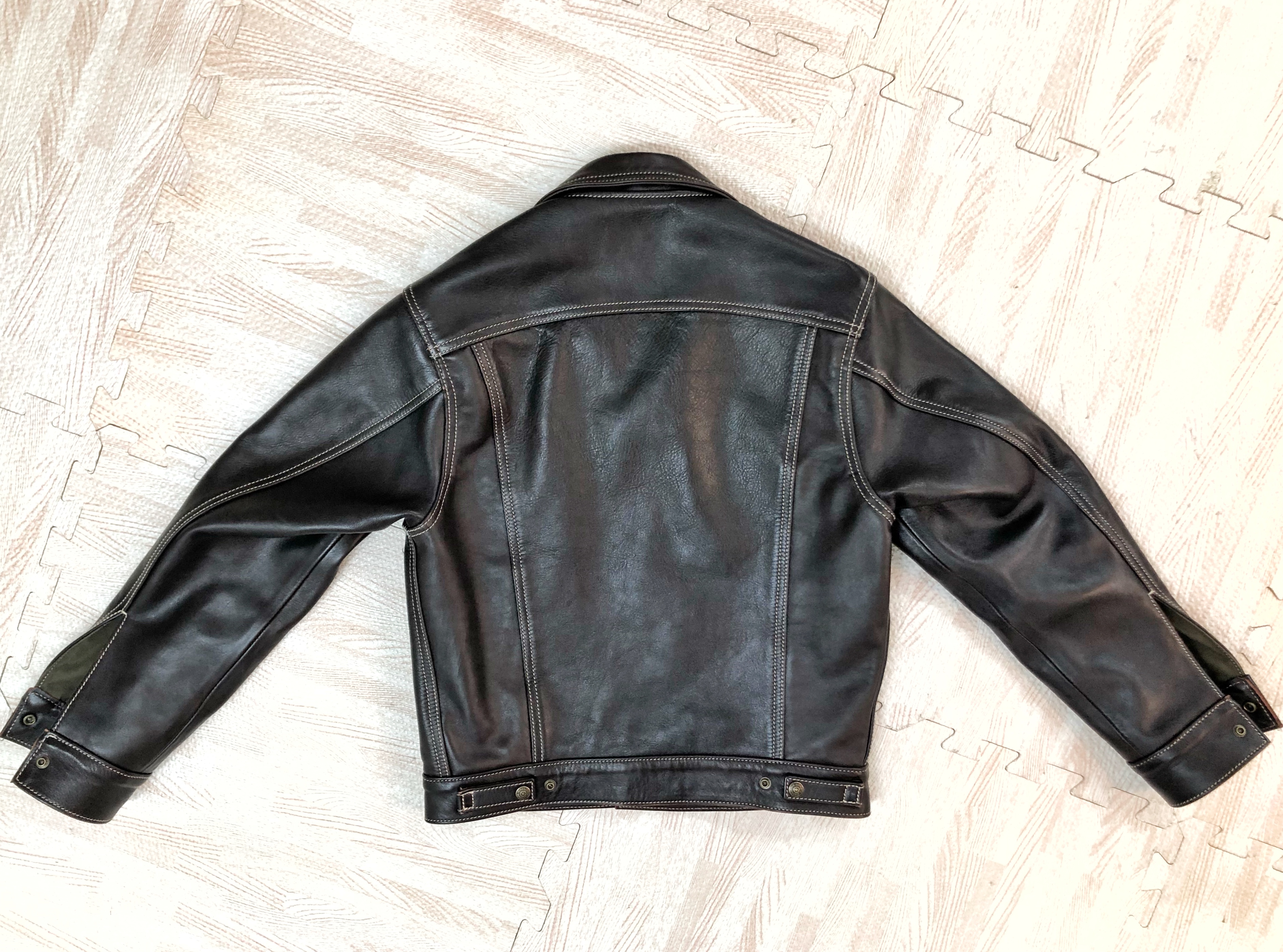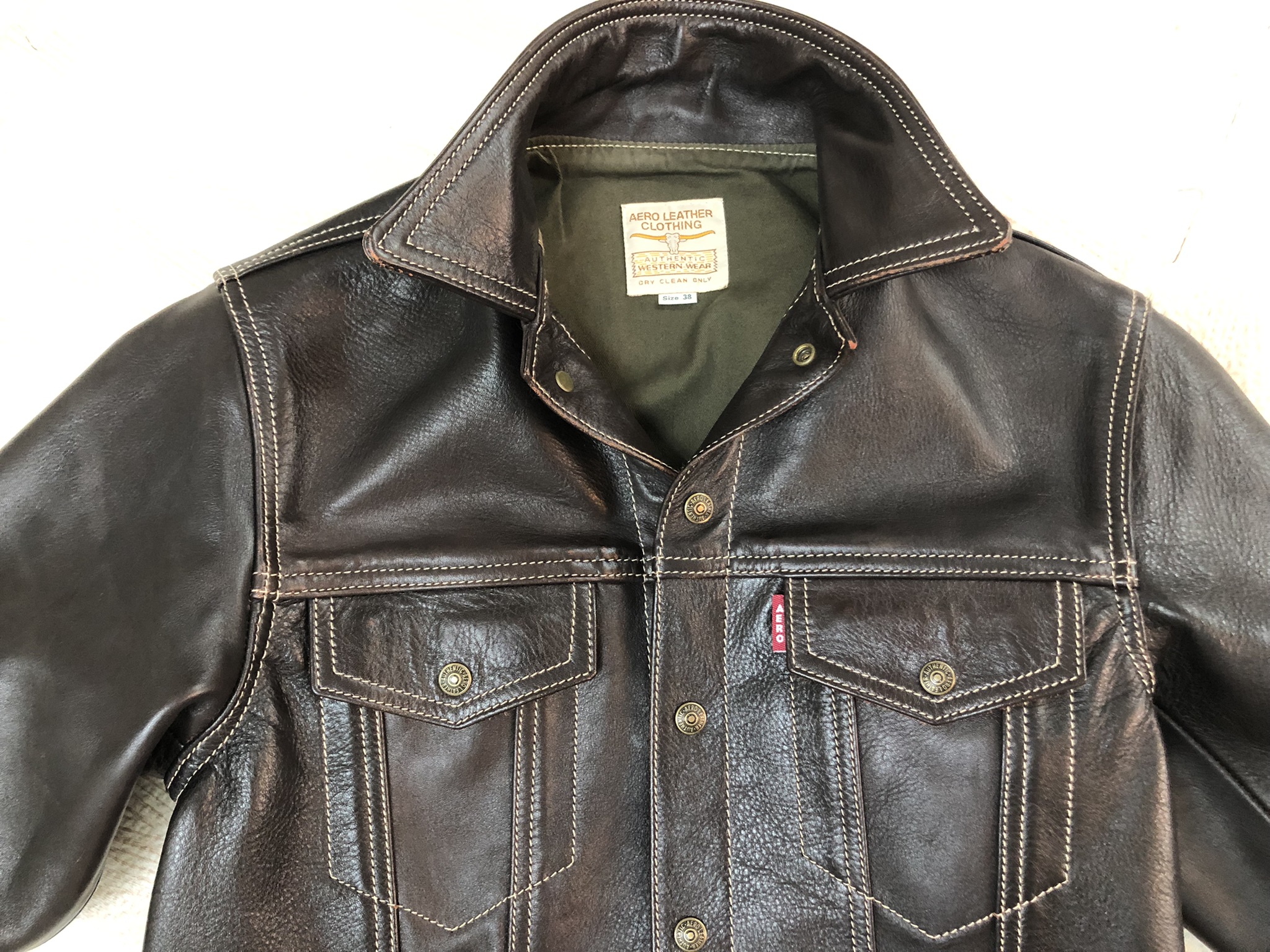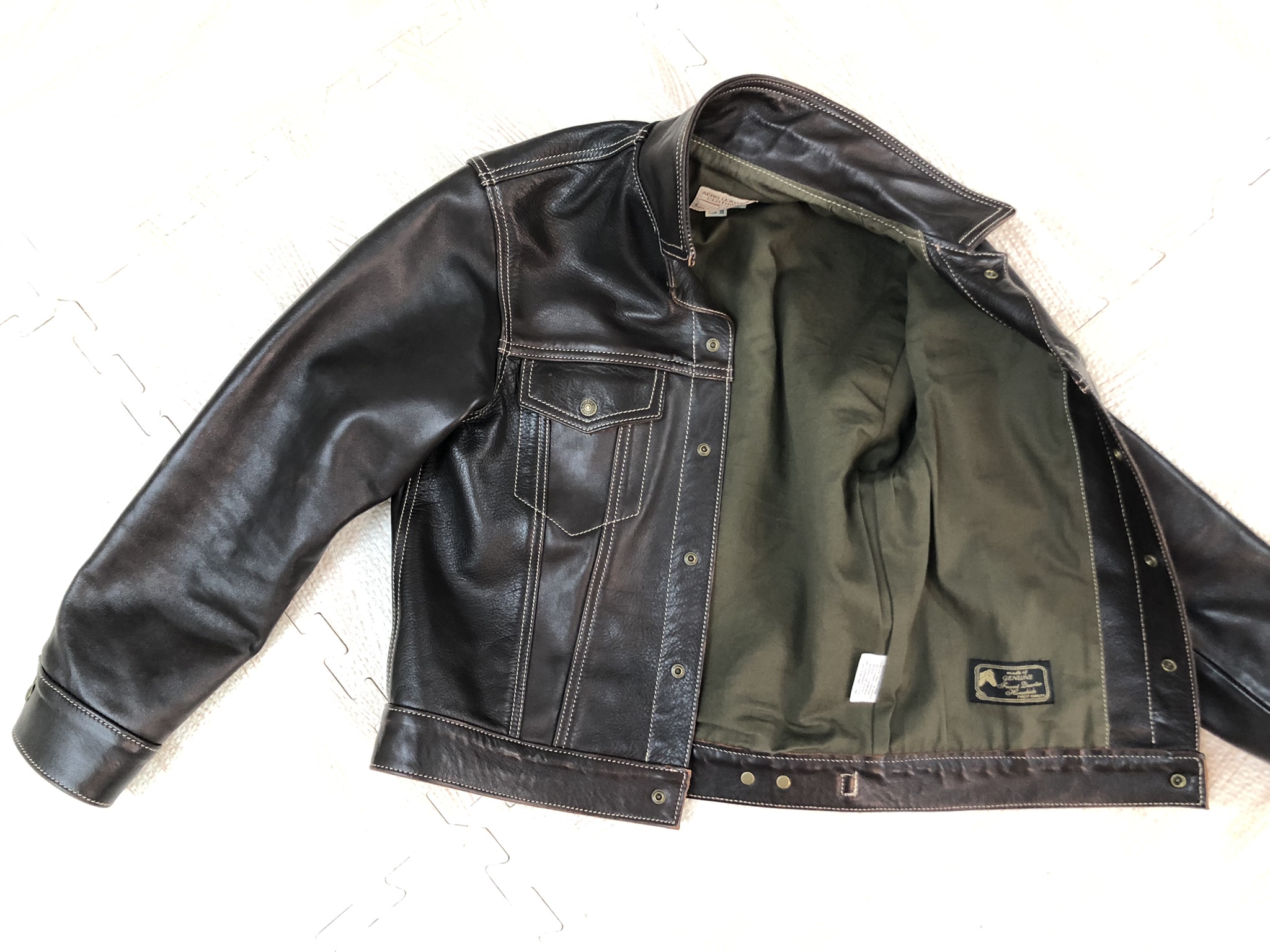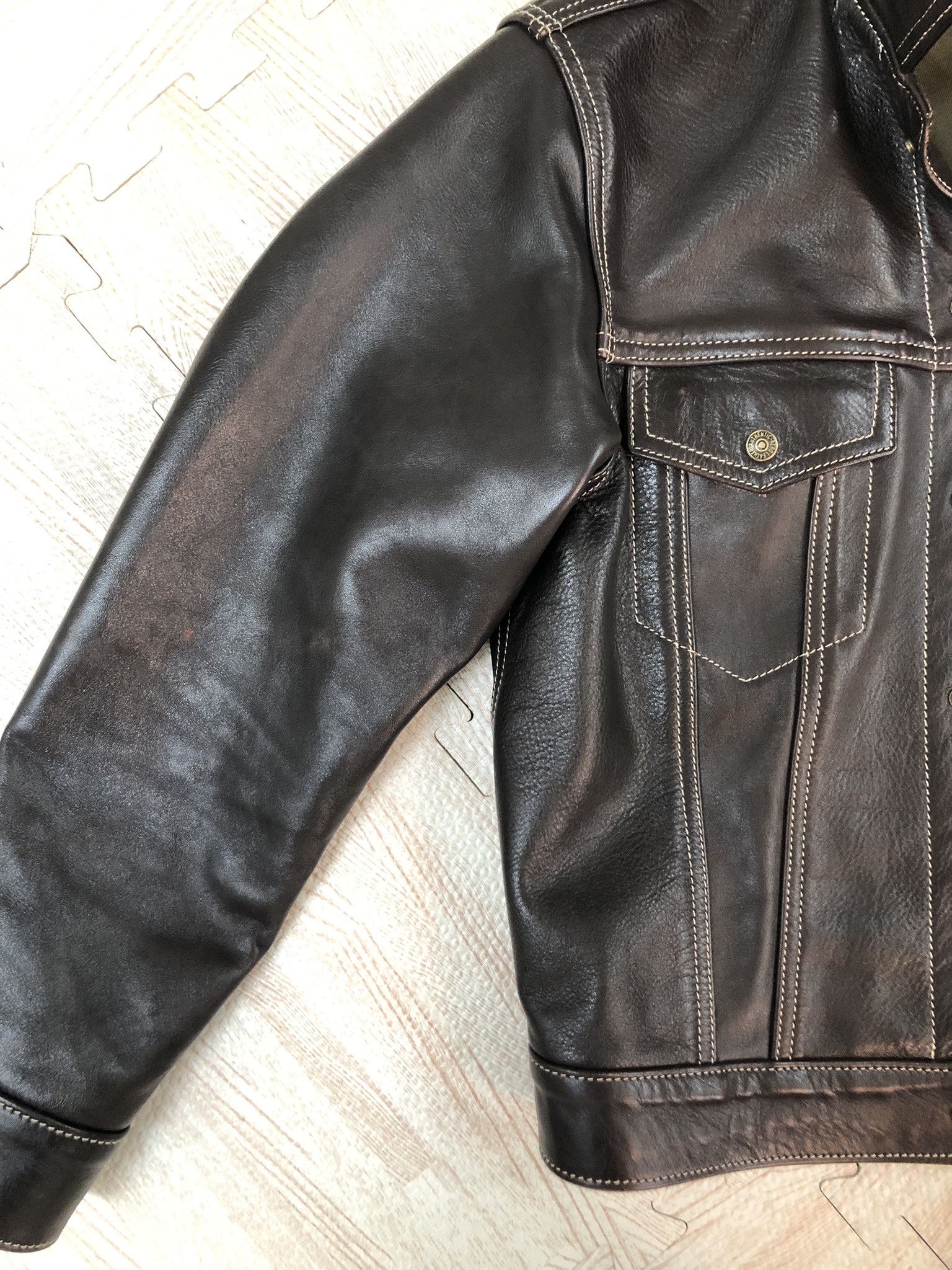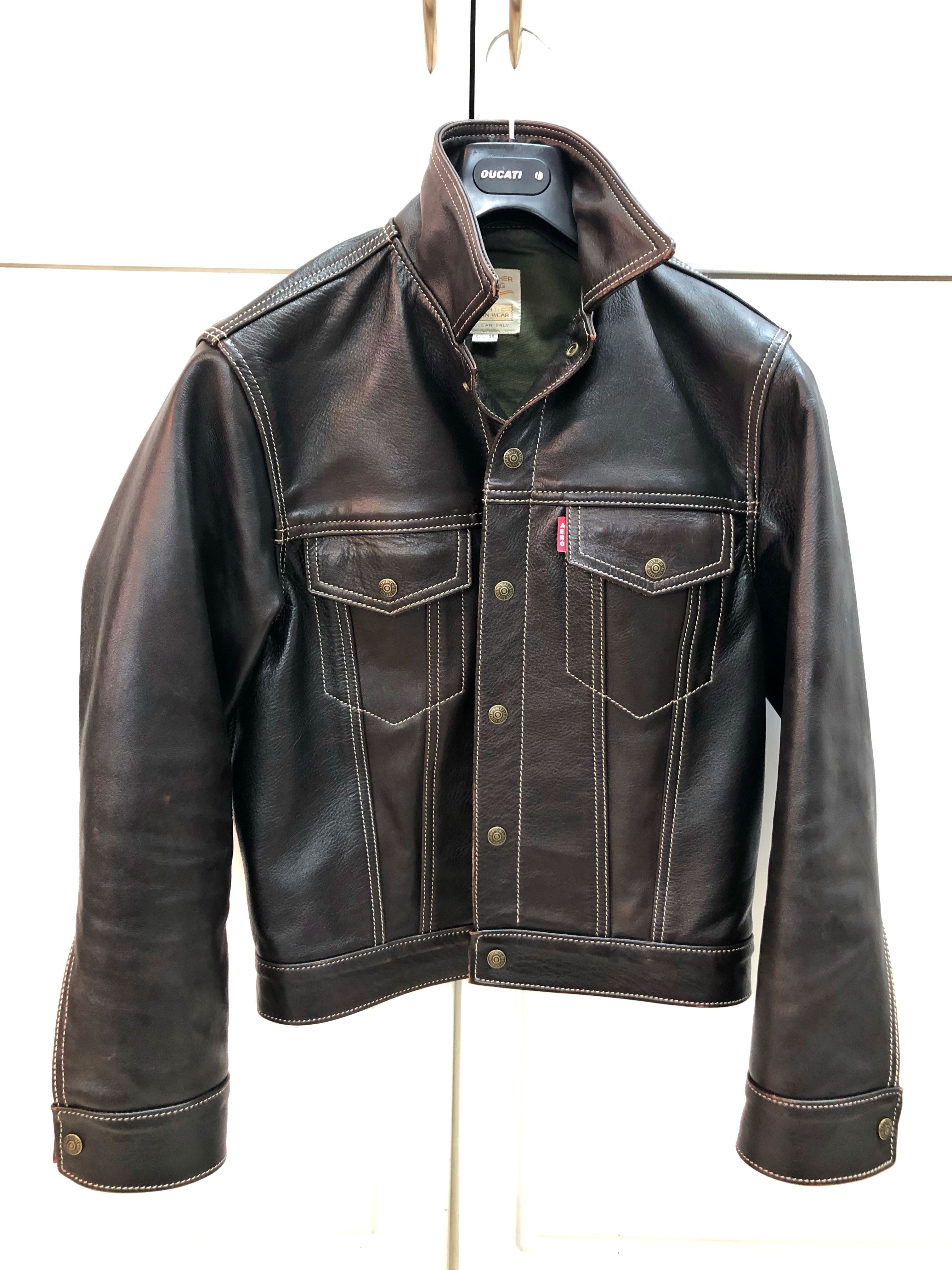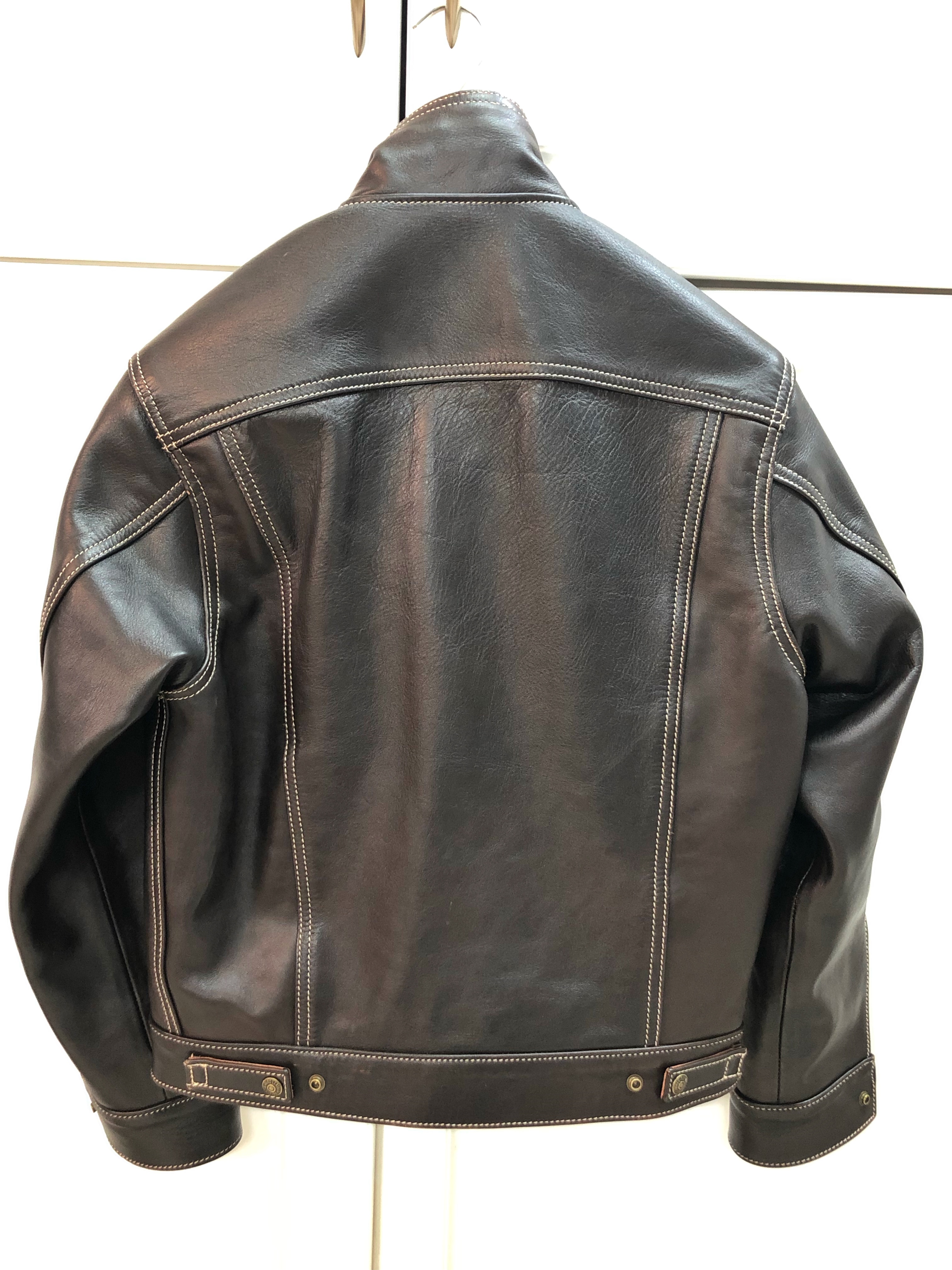 I've done numerous successful deals here. I ship in a secure box (and water-tight).
Message me here, or email me at:
Leansaloon@me.com
Last edited: