Howdy all,
I just got word from Aero that my custom jacket shipped today. I asked them to take some photos before shipping so that I could show you guys: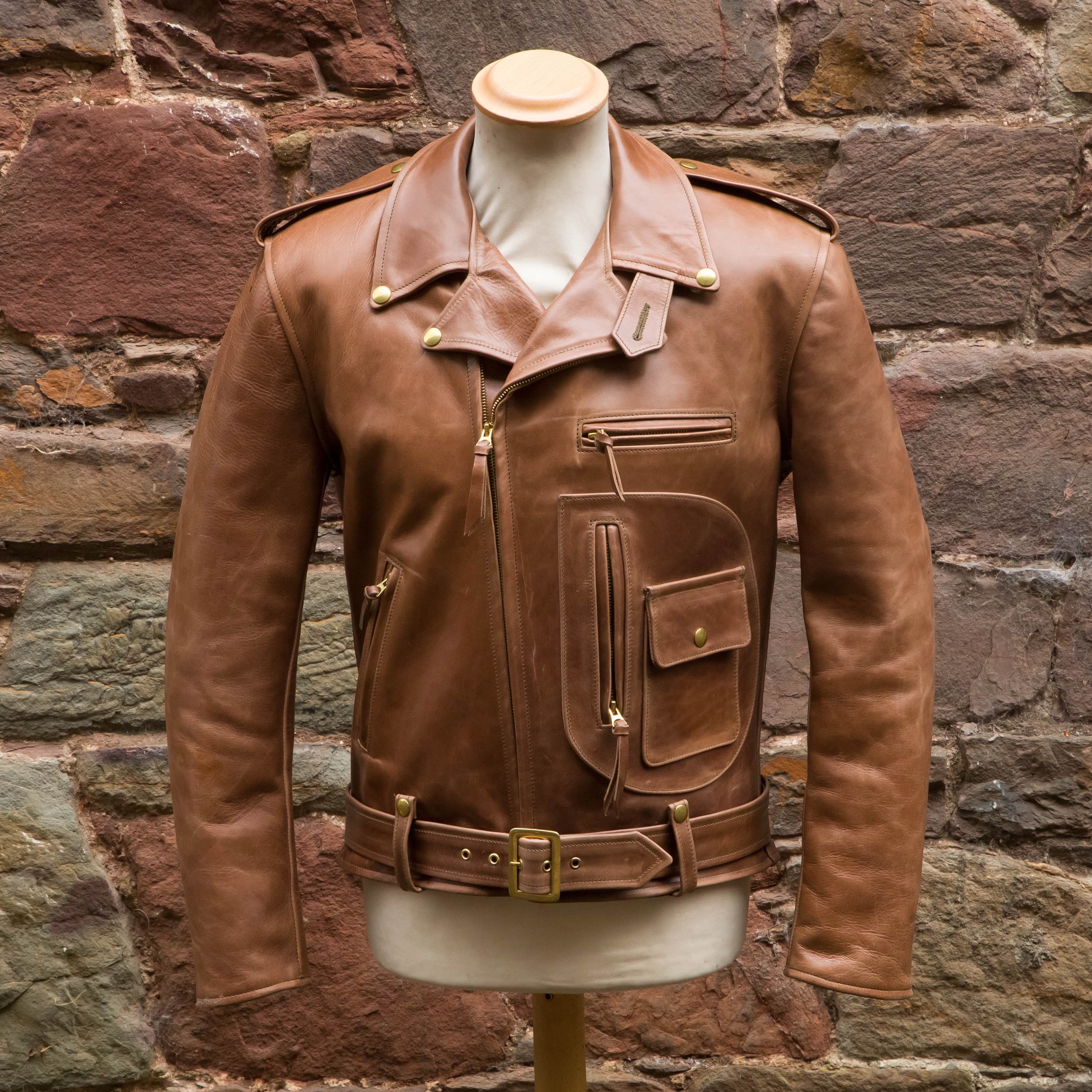 Type: J-106
Size: 38"
Leather: Natural CXFQHH
Customised:
King Of The Road Back (Yoke, and hidden belt)
Indian Ranger Throat Latch
Brass Hardwear
Zips with Brown Tape
Olive Drab Thread
Blackwatch Weathered Tartan Lining
Inside Gun Pocket - zip closure, pull down to close
Car, Bike, Plane Aero Label
Standard 25.25" Back
Standard 25.5" Sleeves
[edit: Confirmed by Sam, standard 38 all around, so it should be easy to reproduce for anyone that's interested--nothing is longer or shorter, it's all standard 38]
More pictures on arrival, but I think it's pretty sweet--I haven't seen *any* pictures of a light-coloured J-106, and I do think that this build is particularly handsome! What do you guys think?
Also--what should we name this Frankenstein?
Cheers!
-F
Last edited: