Hi everyone,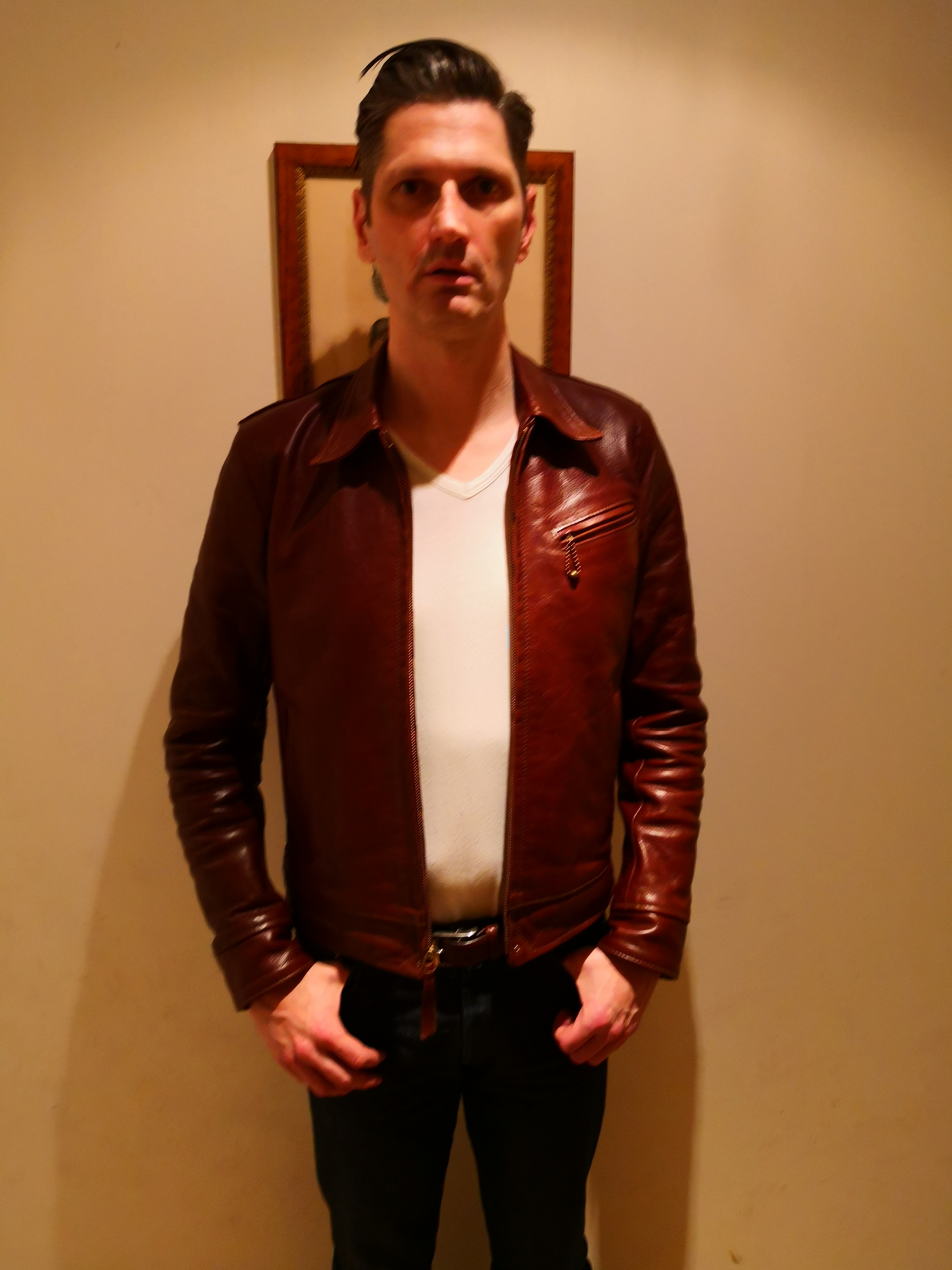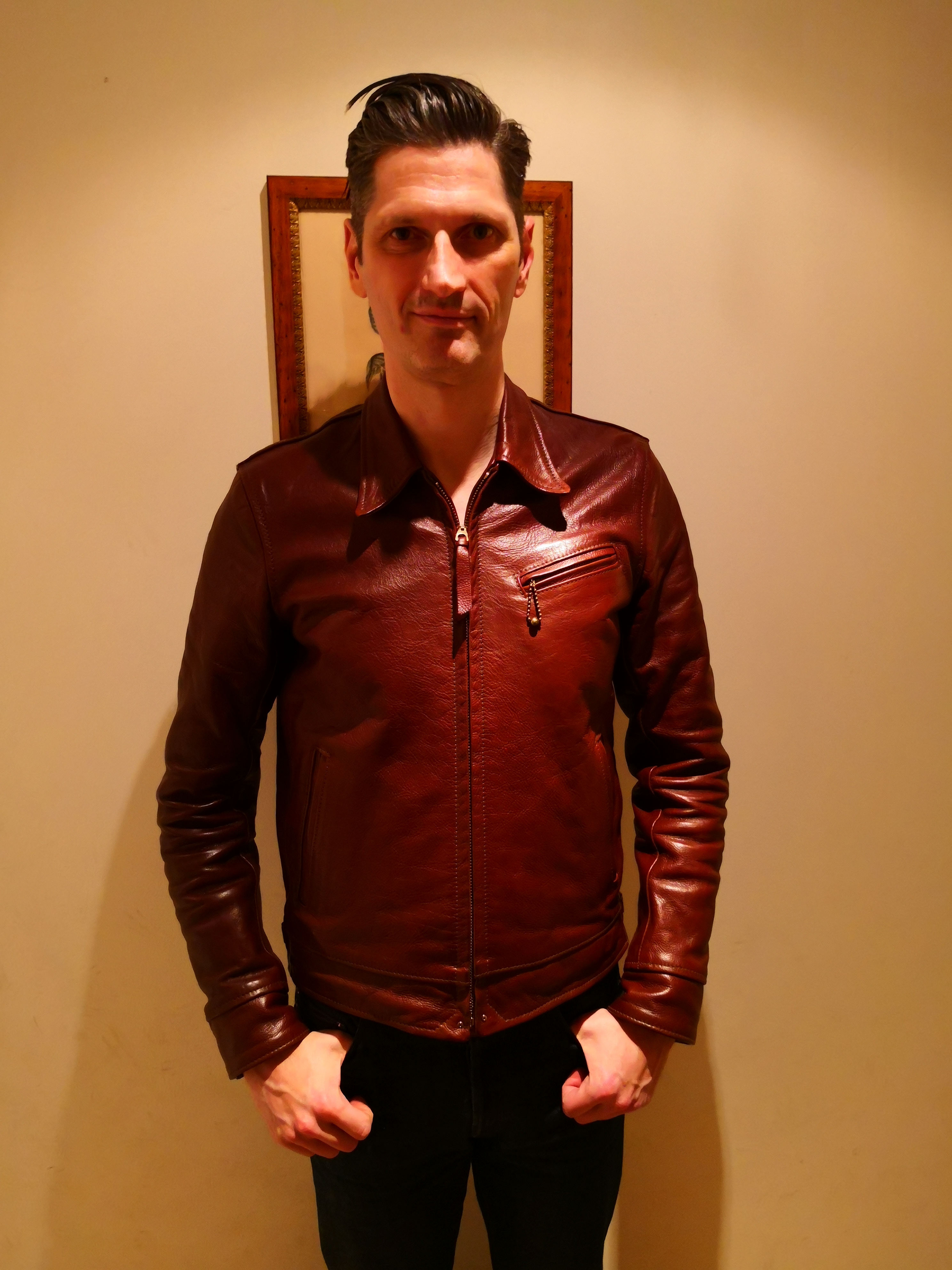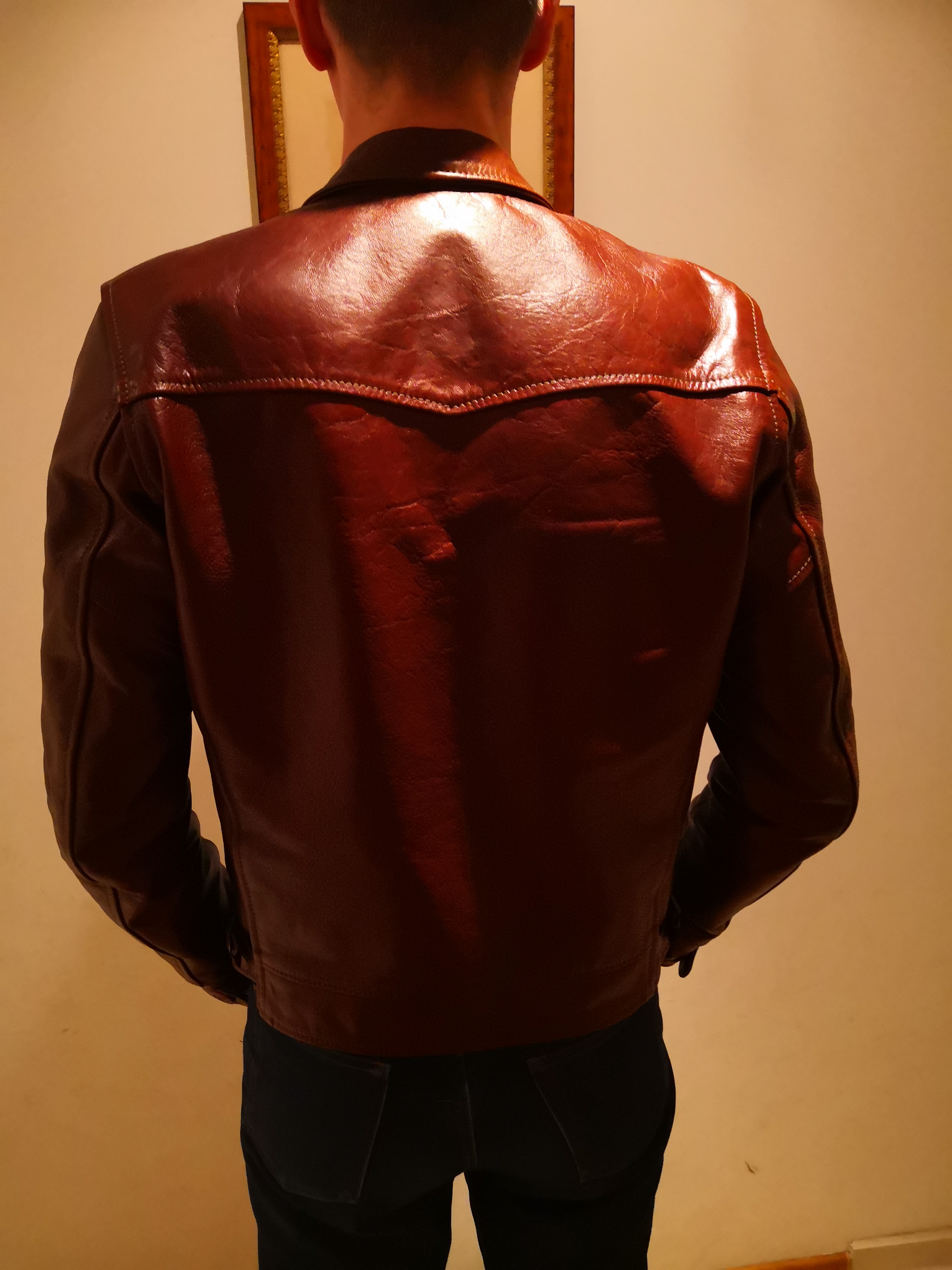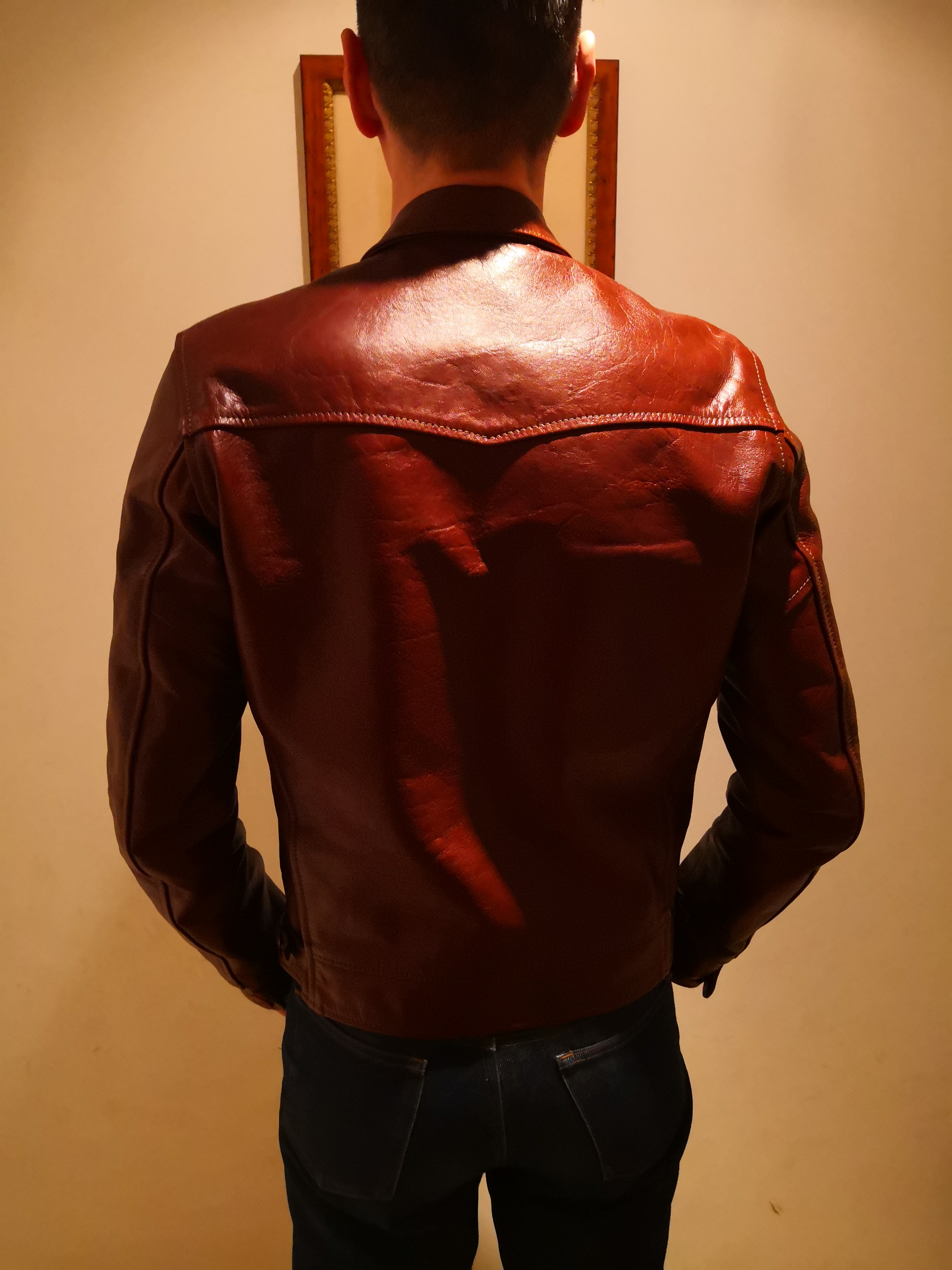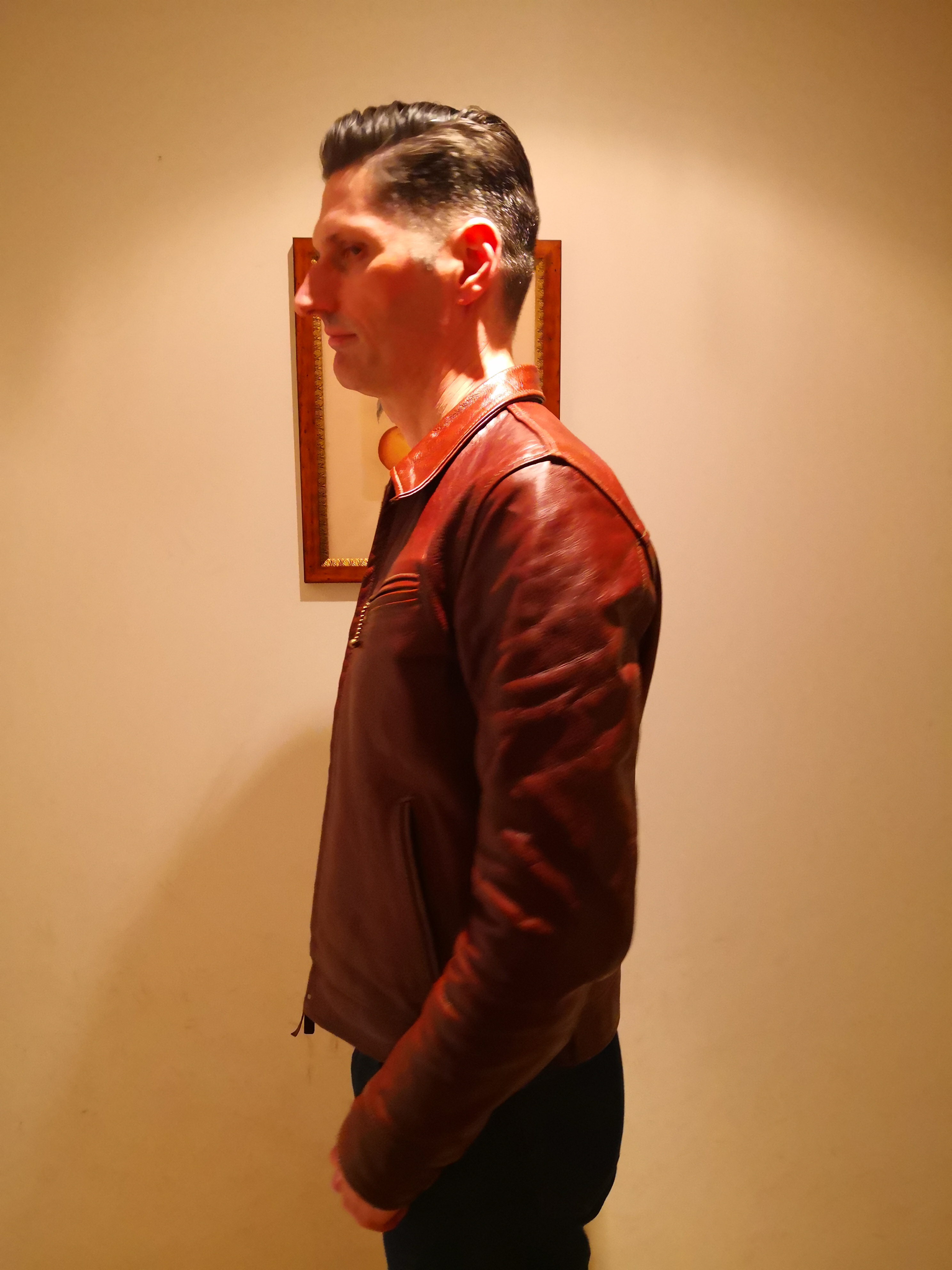 I recently ordered a jacket from Greg Fields, so I will have a lot of time to think about what to get.
In the meantime I snatched this aero jacket. I got it for a reasonable price second hand, so it is in some way a compromise.
The standard pattern was modified: the breast pocket is angled and the back yoke is taken from the standard Highwayman. Olive drab stitching, lochcarron tartanlining.
Back length 25
Arms 26.4
Shoulder 17.7
P2P 21.6
Seam 20
I think it is a little to tight in the chest when zipped up and may be a little to short.
Since I use this jacket as a template for the bespoke jacket (mock up jacket included) from field leathers, I would like to hear your opinions and advise.
Last edited: