There seems to be a shortage of threads of dedicated perfecto/motorcycle style Aero jackets here, so I decided to start one off.
Back in Feburary, which seems like 2 years ago now, I placed and order with Carrie of Thurston Brothers for an Aero Ridley/J106 Motorcycle jacket. I of course did not realize at that time in mid-Feburary just what was coming around the corner. In any event, my custom ordered jacket, a first for me, just arrived on Monday. To say I am pleased and very thankful for it is an understatement!
Julie Leitch built this jacket of Heavy FQHH of the Horween varity. I aksed for no epaulettes or storm cuffs, but for a D-pocket, nickle hardware, Black Steward lightweight Tartan body lining with black cotton drill in the sleeves. And I asked for Cordovan leather on this jacket. Seems I have enough black, so let's brighten this one up a bit! It's just getting into fall here, so the color works well for the harvest season. It's my favorite season, mostly due to growing up on a midwestern grain farm in Illinois.
So without further ado, here is what arrived Monday. I'll do a more full review on it soon, been starting to wear it around the house and enjoying the rich CXL Horsehide scent.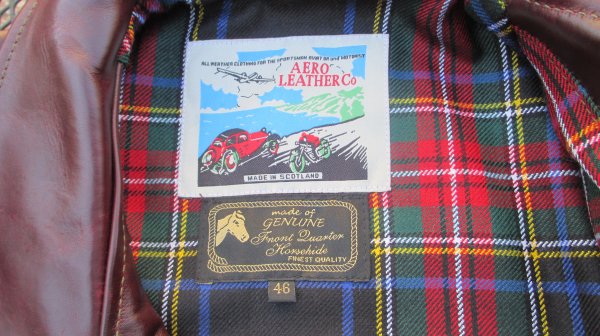 And a few fit photos right out of the box - a Lot of break-in to go here but this leather is softening up quite nicely.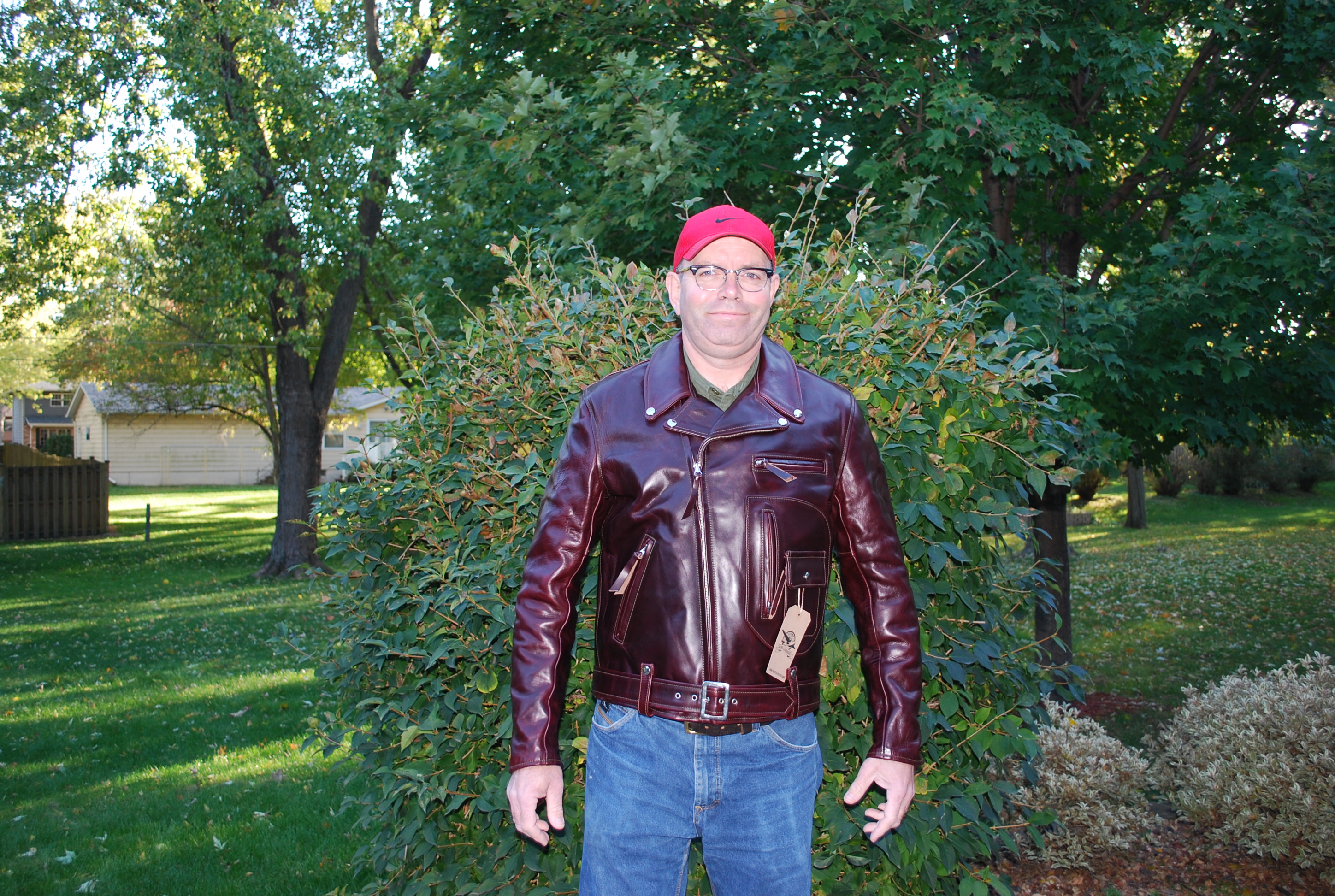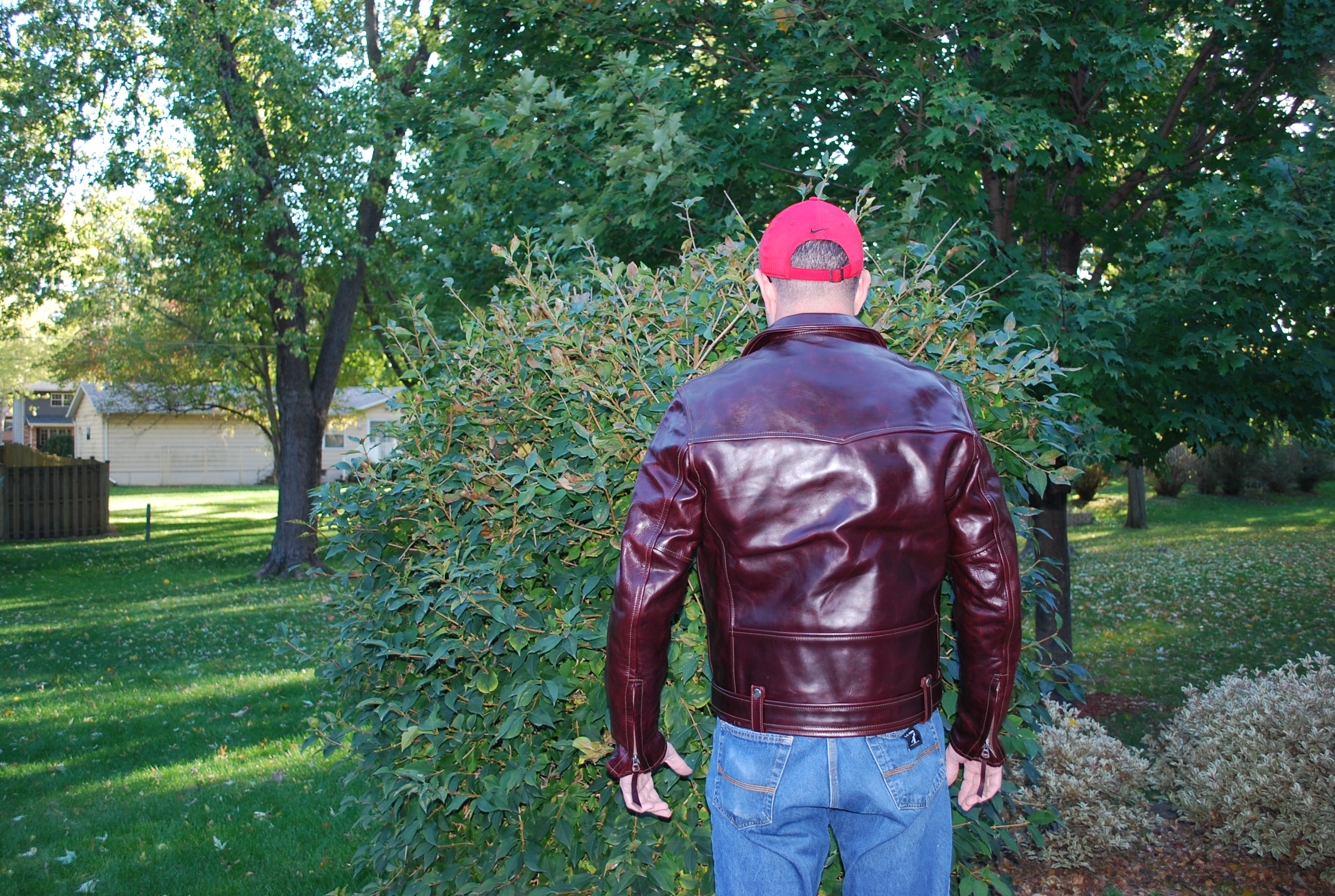 Last edited: