Selling both my Natural CXL Sheenes (separate post incoming for the size 38) since I am not wearing either since getting the Schott x Context Natural CXL 113
Excellent condition. One inner pocket and Lochcarron wool lining.
This is a stock jacket from Thurston Bros, I am also attaching link to the original listing -
A gorgeous custom jacket from Thurston Bros. Rough Wear! This is an Aero Sheene in size 40 with lots of great custom details! It's made with Natural CXL Horsehide, which has a ton of character and grain right out of the box! This jacket features a three-pocket front, "V" back yoke, Highwayman...
www.thurston-bros.com
Marked a Size 40 but please see measurements( from the original Thurston Bros listing)
23" p2p
19" shoulders
26" sleeves
26.25" back
20" bottom hem
Price is $750 including CONUS & Canada shipping.. Paypal Friends/Family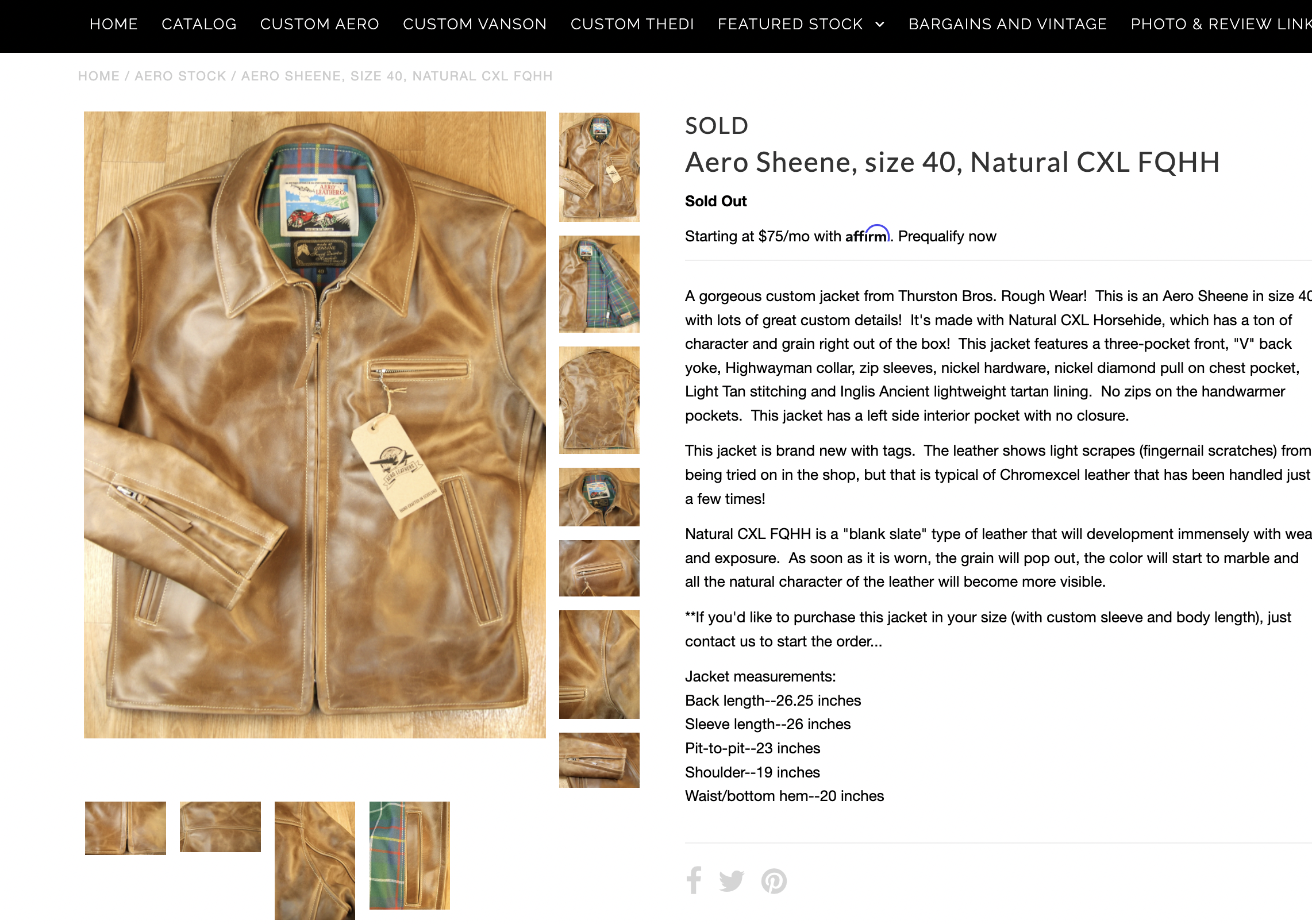 View attachment 415639
View attachment 415640
View attachment 415641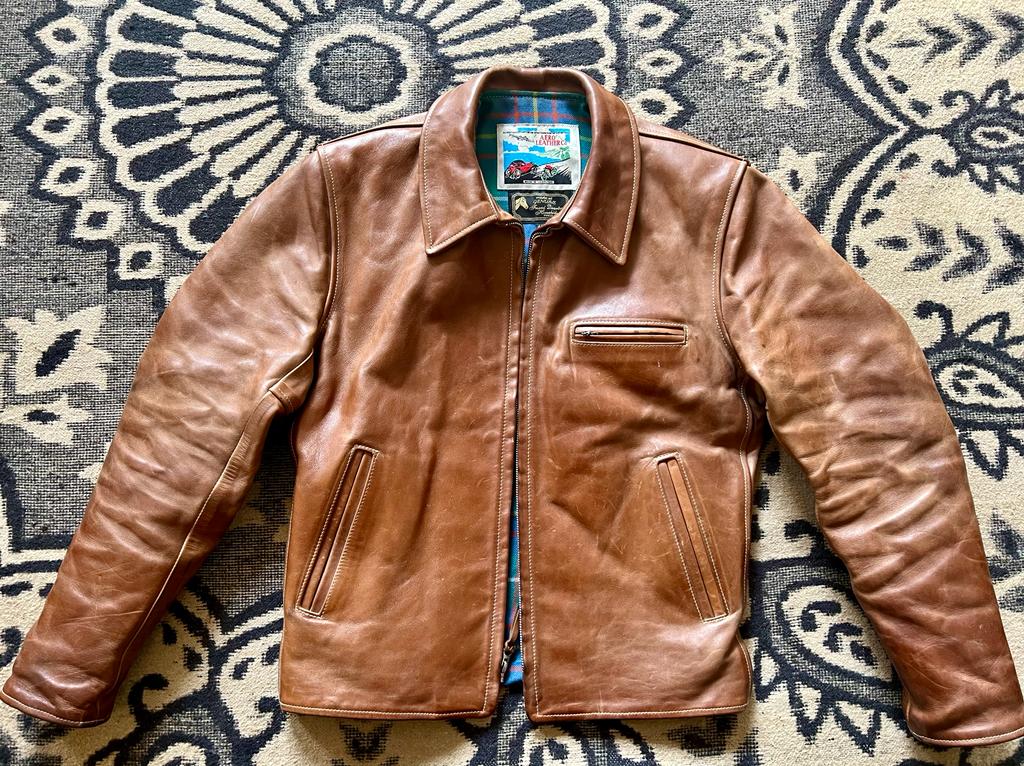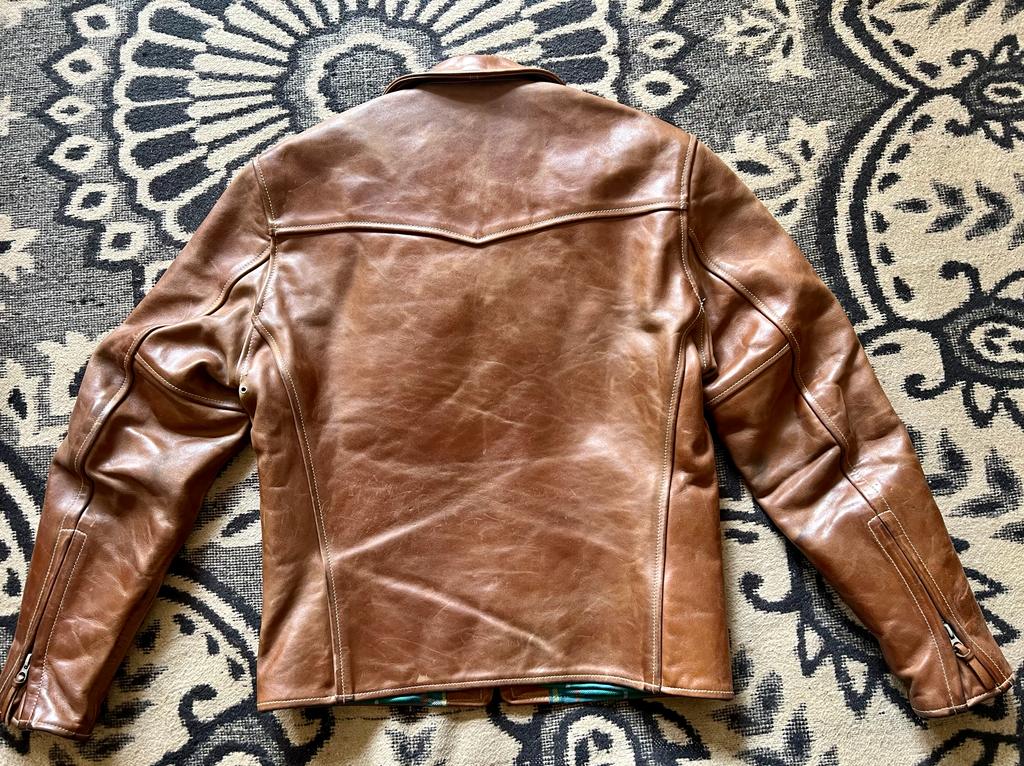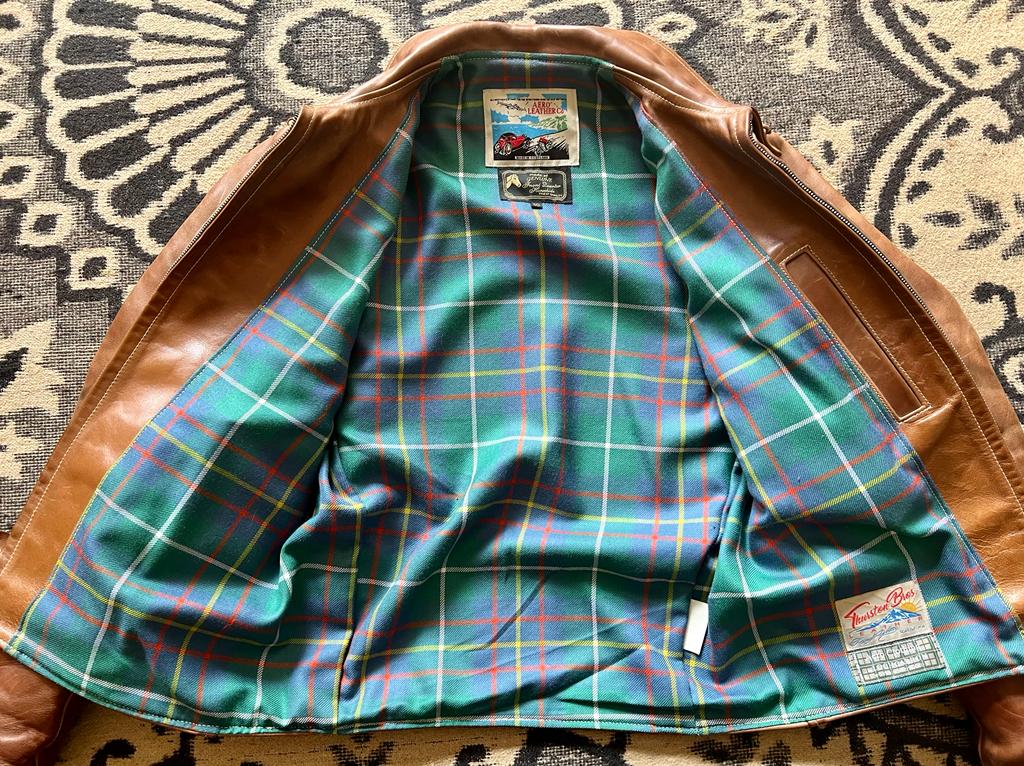 Last edited: