Offering an Aero Sheene Jacket originally ordered through Thurston Bros., barely broken-in, made with Vicenza "blackened brown" horsehide. The "blackened brown" takes on a wonderful depth of tone and luster over time- a "tea core" black with brown highlights, and just looks better and better with age and wear. The grain on this particular batch of horsehide Vicenza is simply stunning- some of the nicest I've seen. . My experience ordering the "blackened brown" through Aero, is that it seems to take forever to get in stock, and the batches typically run out fast once it comes in.
This jacket was based on a Sheene, but drew inspiration from the classic Bates motorcycle jackets of the 60's. As such, it features dual slanted chest pockets, and a single yoke back. We kept the back design simple, with no gussets- again in a nod to the vintage Bates racing jackets. Also features a super comfortable cotton lining in the durable wine sateen, diamond pulls on the chest pockets, an inside pocket, and an August style collar. Custom ordered through Thurston Bros. on March 1, 2017. I really haven't worn it all that much, and the jacket has mostly sat in my closet.
If I recall correctly it was made by Moira Mac at Aero. Here are the particulars on the order:
LEATHER- Vicenza Horsehide
COLOUR- Black Semi-Aniline with Brown Nap Backside (this is a Black Vicenza that is part of the 10 Sq. Meter sample batch)
GRAIN- Mostly smooth
ZIPPER METAL TYPE- Regular brass Talon front zipper (Sunburst box) with regular brass diamond pulls on chest pockets
LINING- Wine cotton sateen with wine cotton sateen in the sleeves
BODY LENGTH- 26 inches
INSIDE POCKETS- Left side vertical interior pocket with snap closure
Medium Brown stitching, two chest pockets (angled like on Board Racer), sleeve zips positioned like on Board Racer, two standard handwarmer pockets, handwarmer zips closing to down position, no windflap,
1) August collar
2) Back with "V" yoke (like on standard Highwayman), no shoulder gussets and no kidney panel.
It is labeled an Aero size 40, but fits like a size 42.
Here are the approximate measurements:
Pit to pit- 22"
Shoulder seam to end of sleeve Cuff-26"
Base of neck to bottom of jacket- 25.5" - 26"
Shoulder seam to shoulder seam- 18"
$750- Shipping Conus only- Additional $25
(Don't really want to deal with international shipping. Sorry.)
Or available for pick-up locally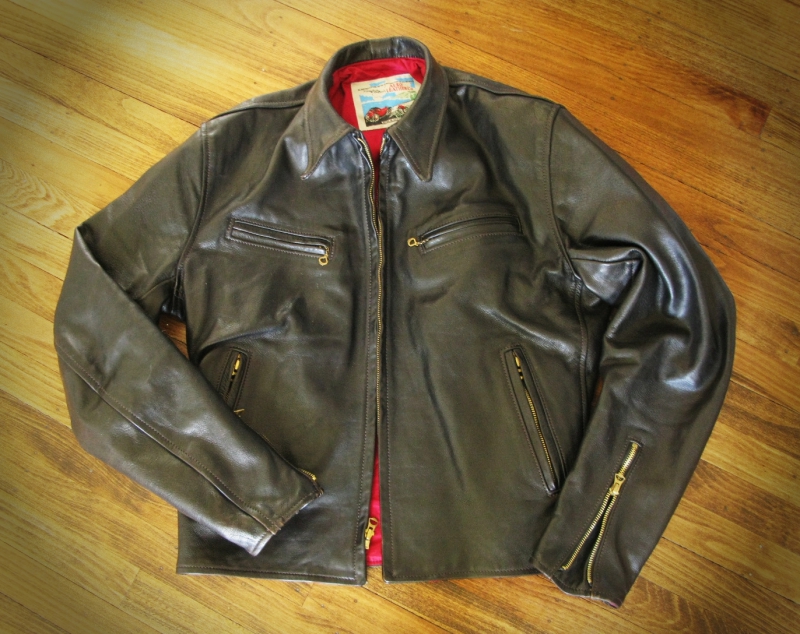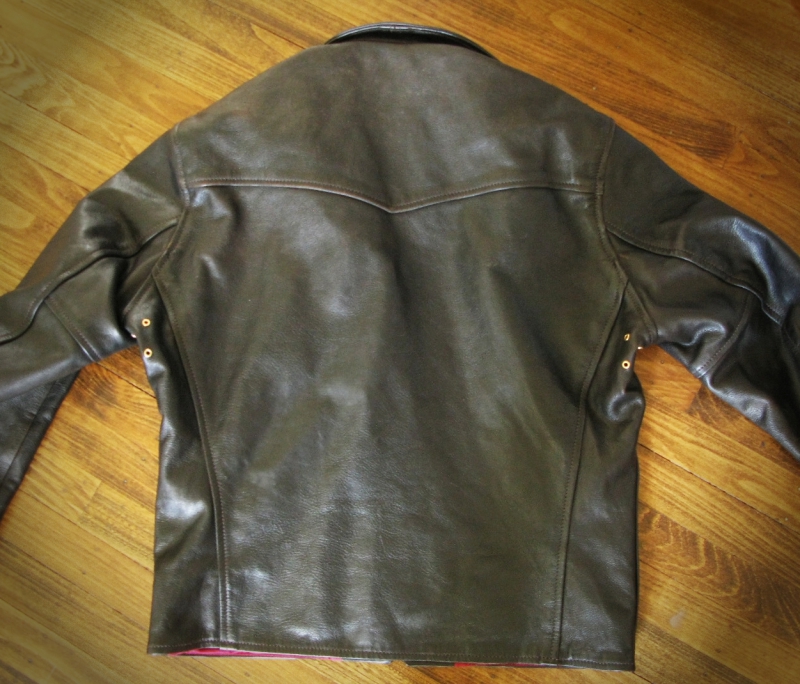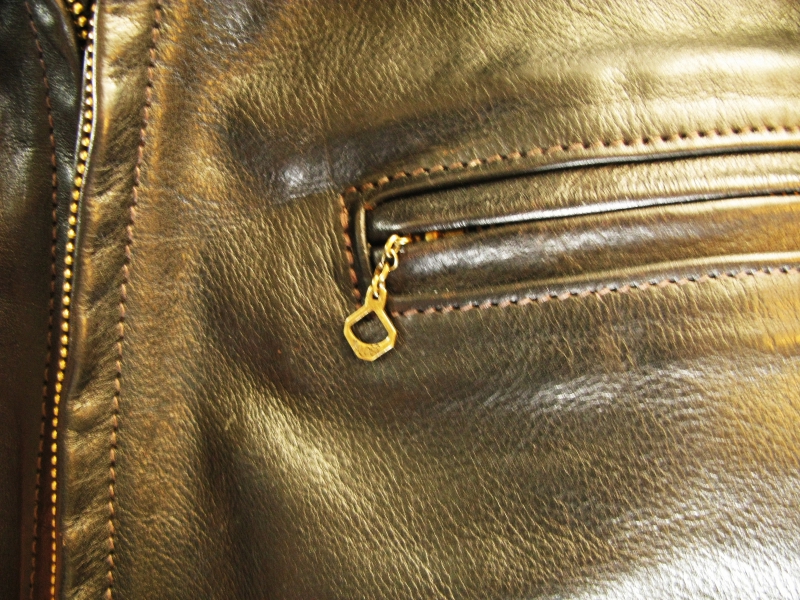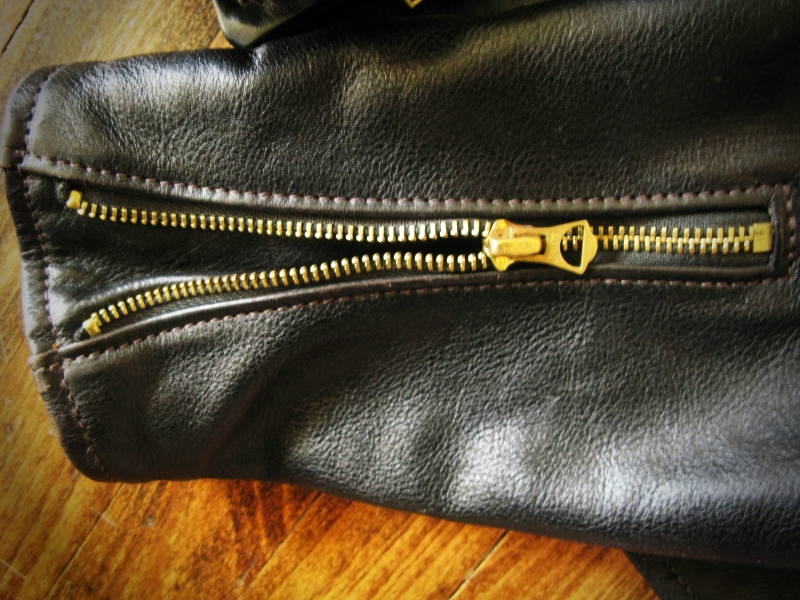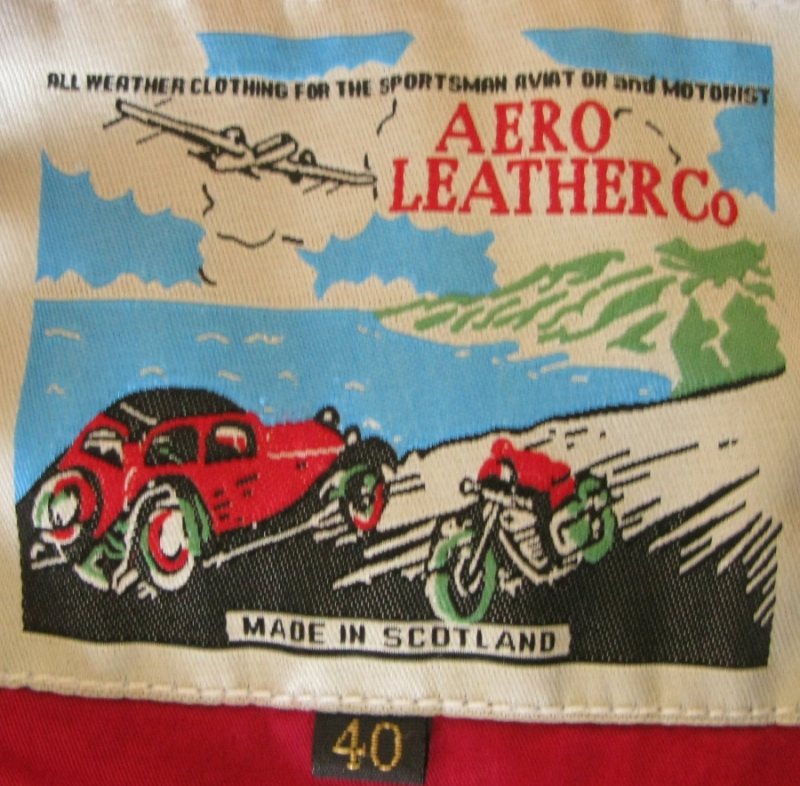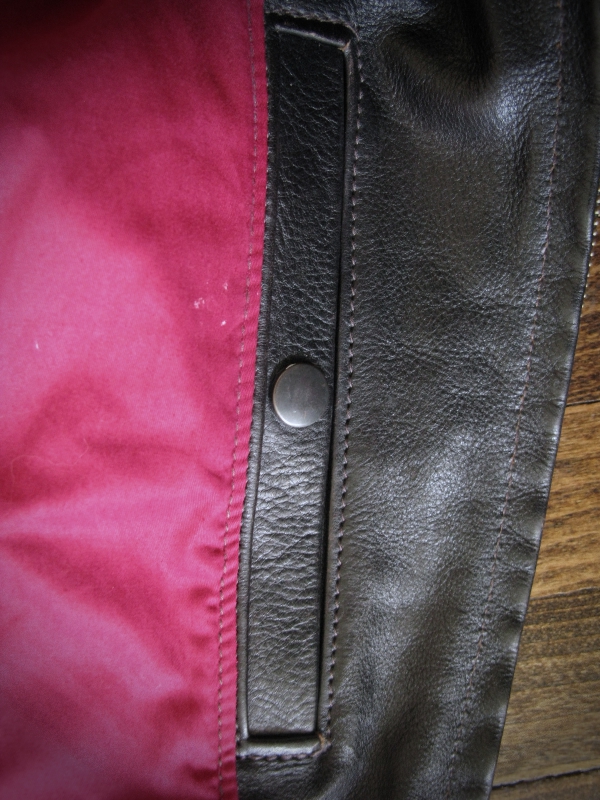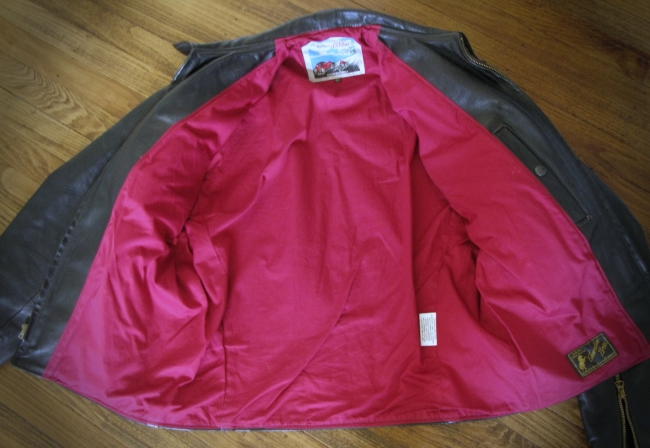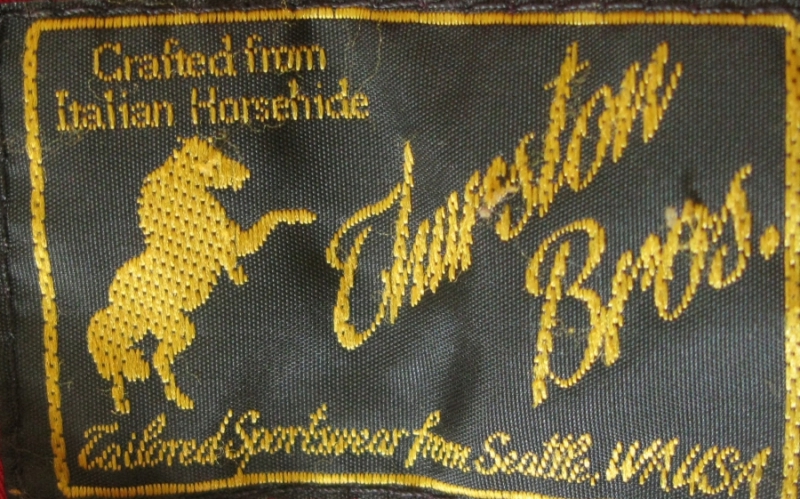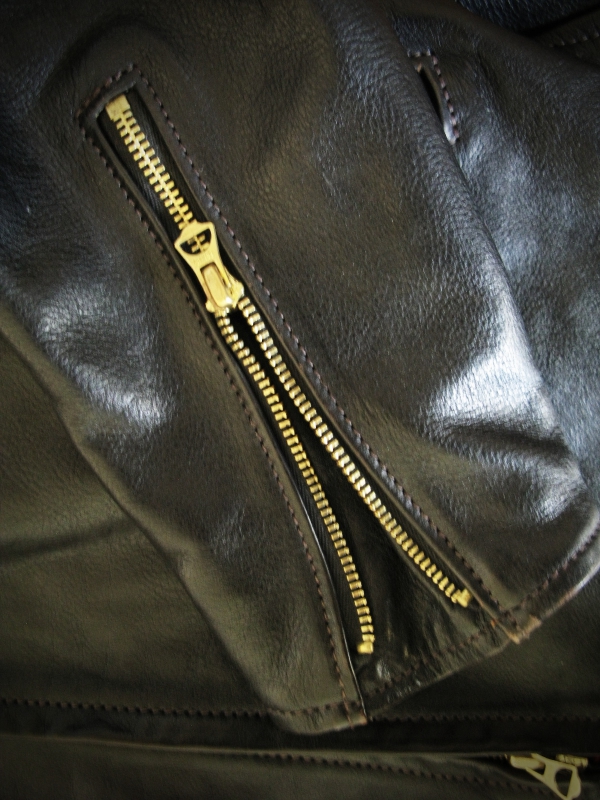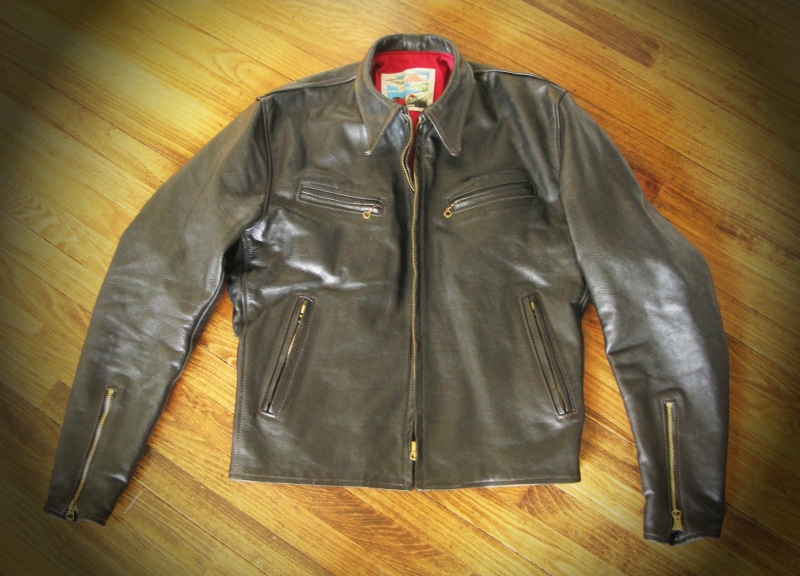 Last edited: