Here's a thread to keep up with all the Akubra's. Sort of a documentation to keep up with all the styles and actual pics of these wonderful lids perched on our heads. I borrowed the title from a post by Carter...
Here's my Adventurer...purchased from Outback Outlet in Pa. It's a really soft and floppy fur felt, not to be confused with David Morgans current offering, also dubbed the "Adventurer".
The next is a Bushman from DM. Good, solid brown hat. It's softened up nicely since it's purchase in Feb of '08.
Here's my Camp Draft in silverbelly. One incredible hat!
First shot in open crown...pre bash...
The next shot is with a diamond bash added...
One happy Akubra owner...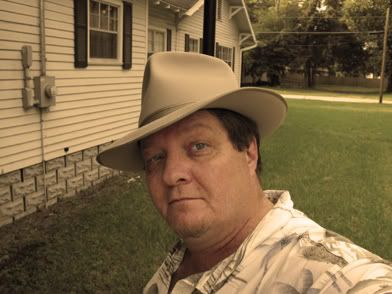 Now lets see the rest...ready...set....go!