For those of you who like the Open Road style, this hat is even better! The felt is finer than I've ever seen on any Open Road, vintage or new, and the hat itself is immaculate. It is not stiff like most Open Roads, and if it didn't have the thin ribbon, I would not even compare them. It is a tan color, snap brim, and with an immaculate sweatband.
It has a 2-78" brim, and a 5-1/4" crown (open, about 4-3/4 with the current center dent). Ribbon is 3/8", and it has a wind trolley.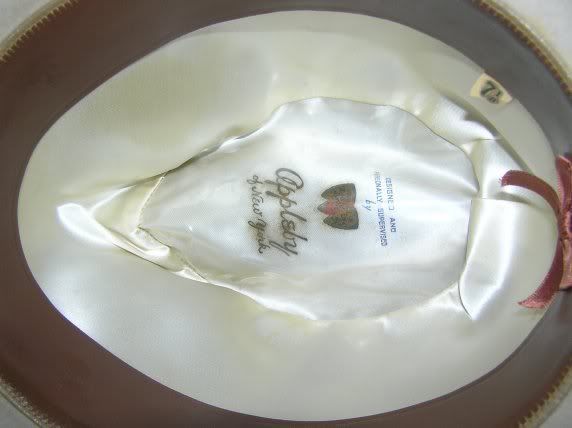 Asking $40, plus shipping. If you'd like more photos, please feel free to ask!