This vintage Levi's jacket is
currently for sale on eBay
for $5000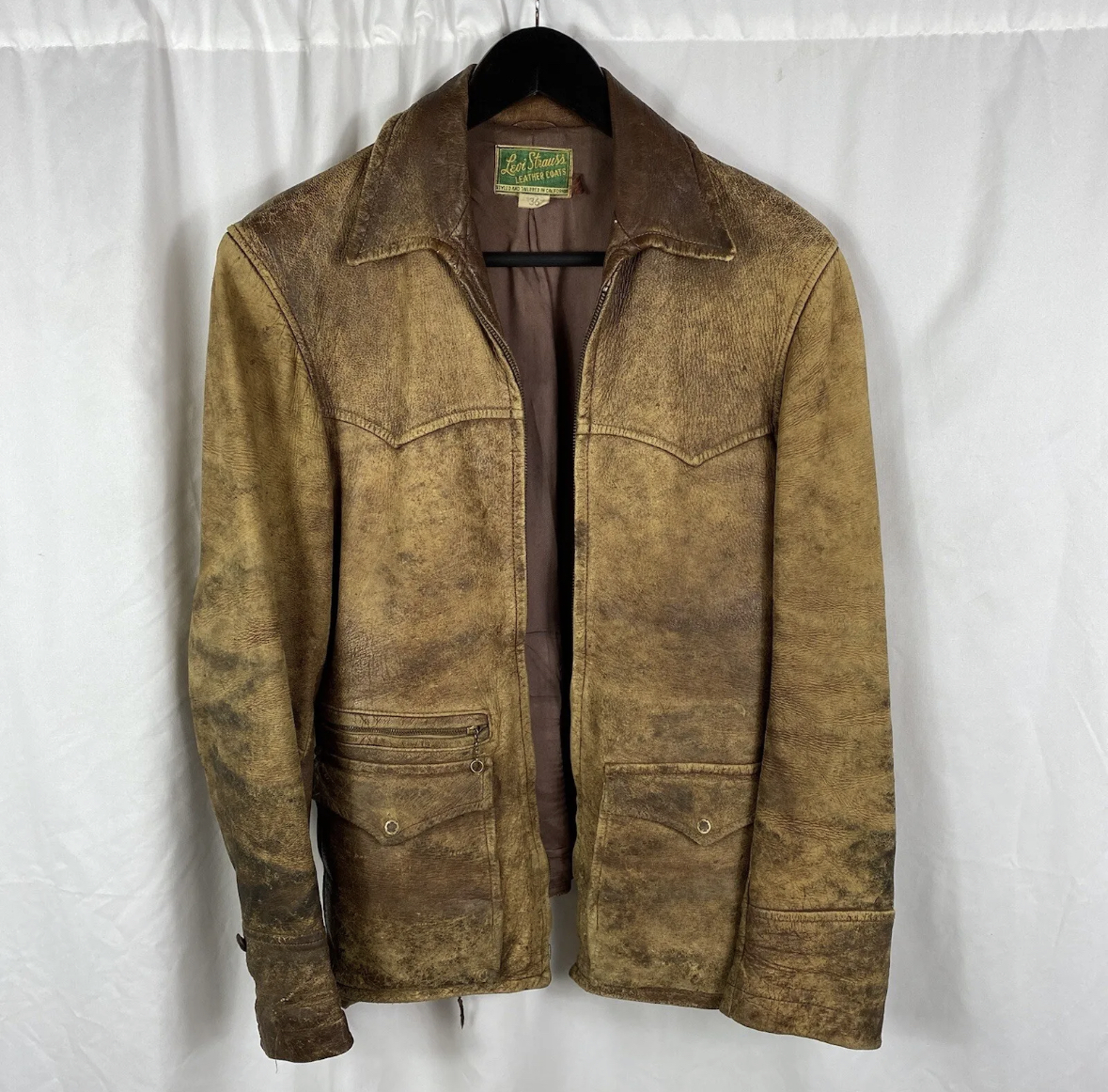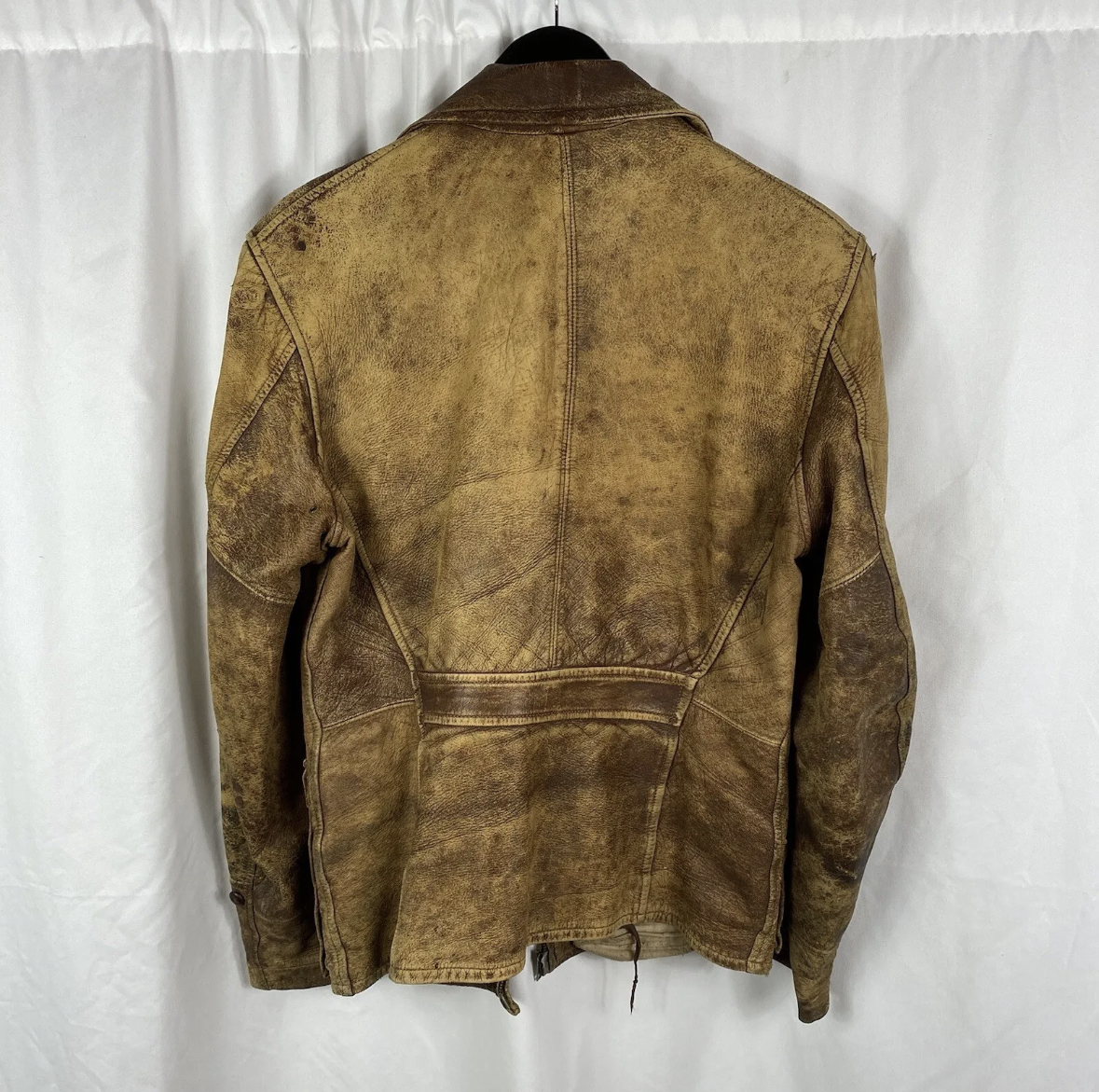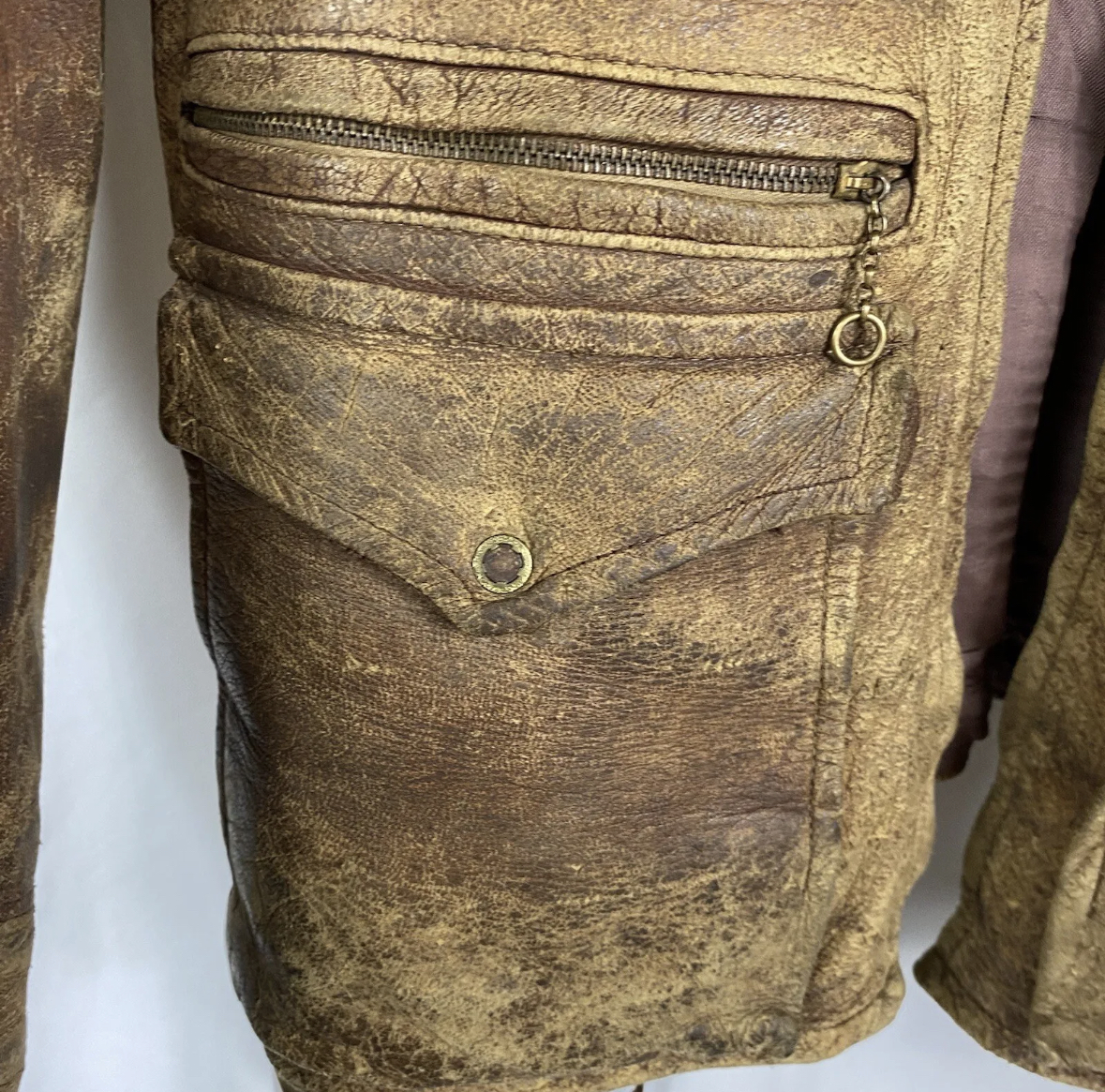 If you like the jacket but don't want to go bankrupt, here's the LVC reproduction. Levi's calls it their 'ride the wild' jacket.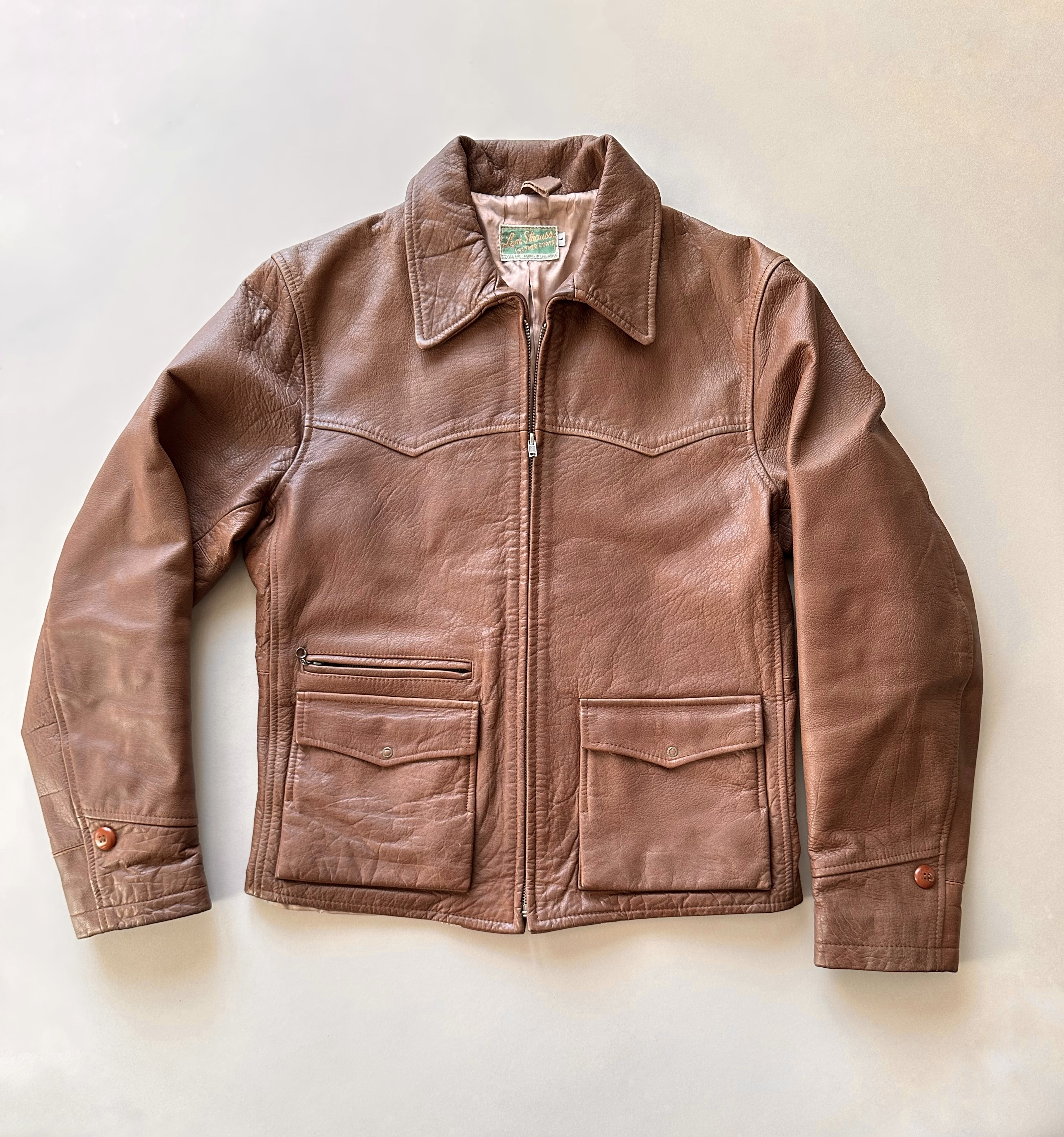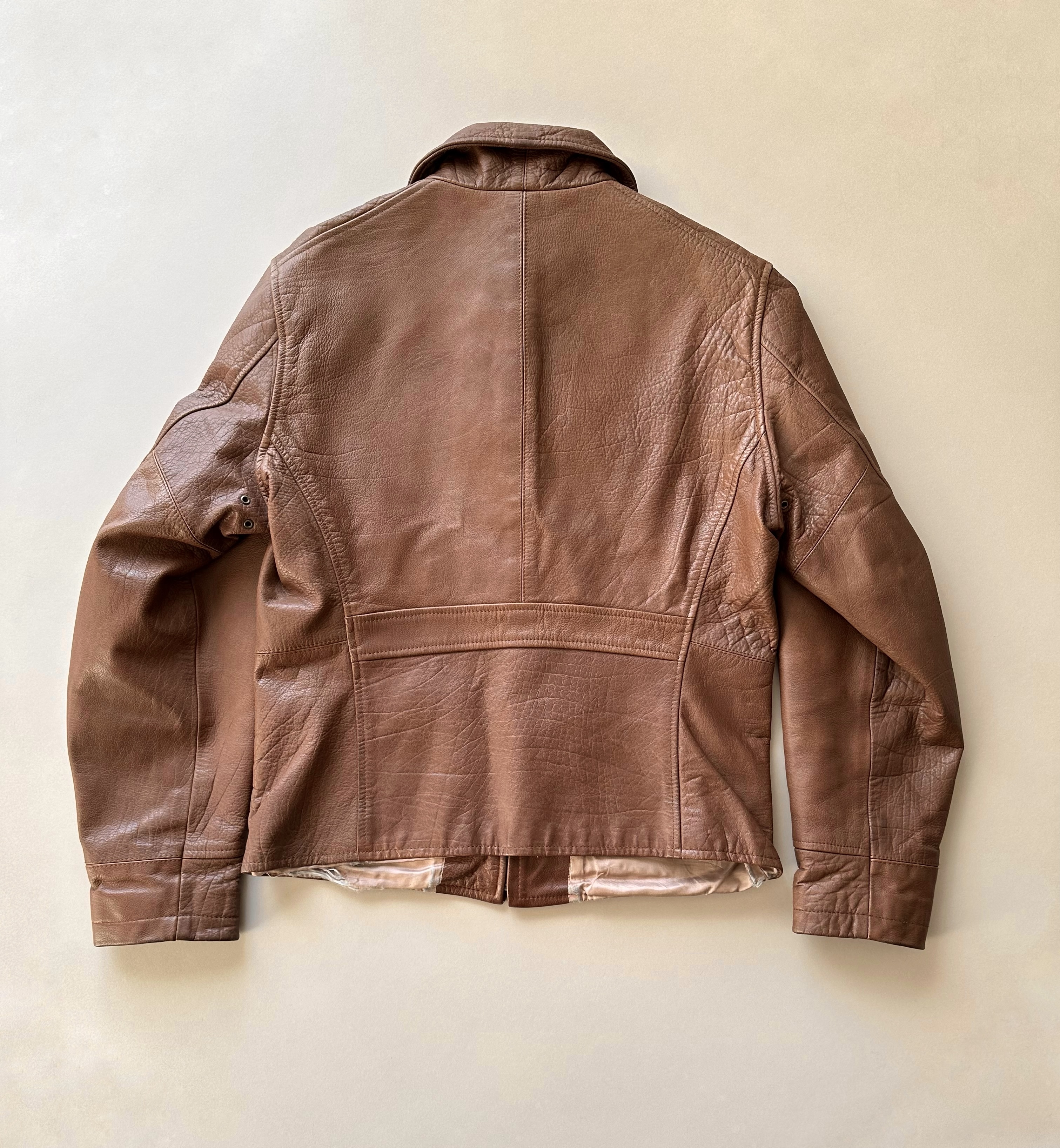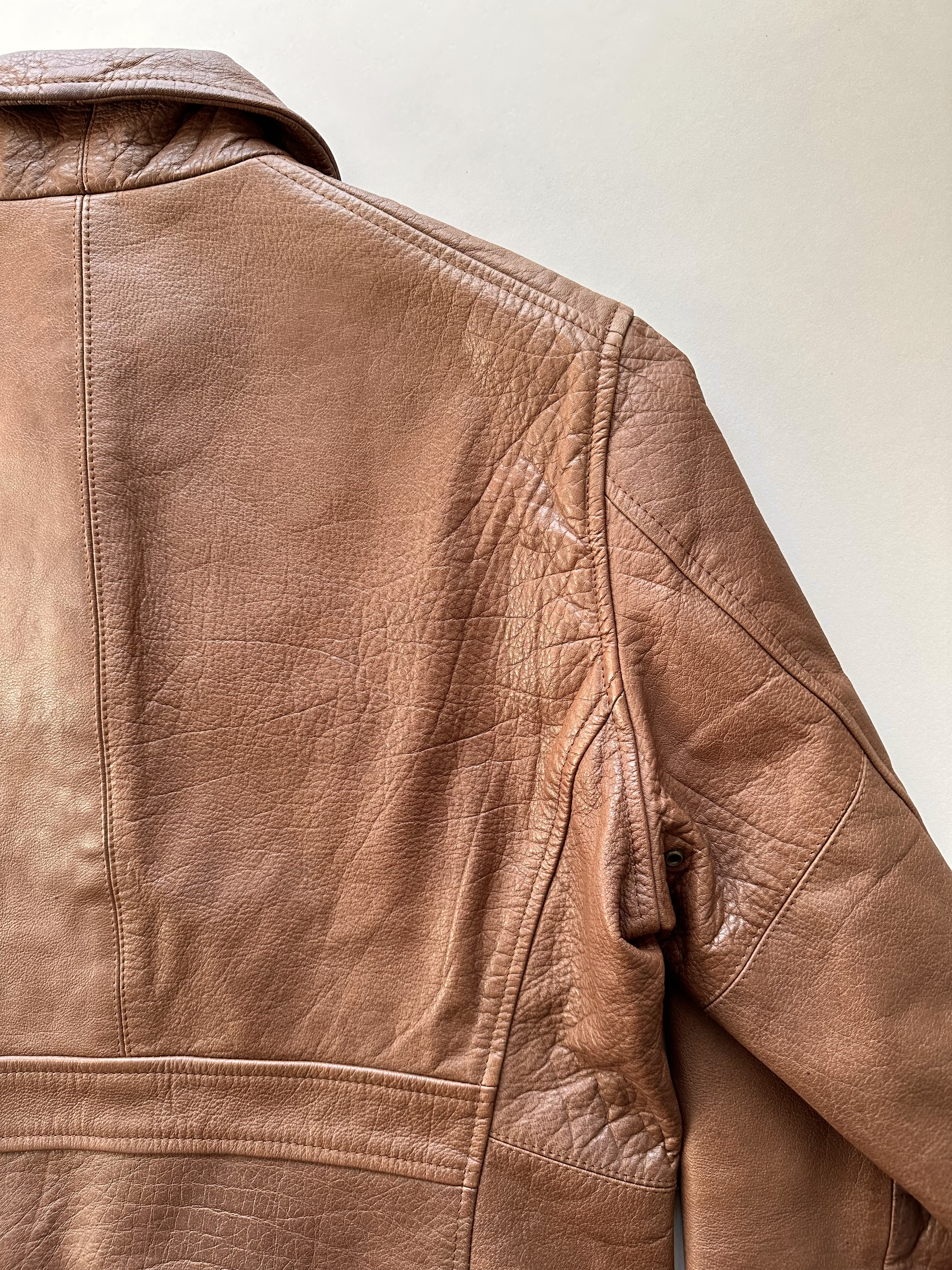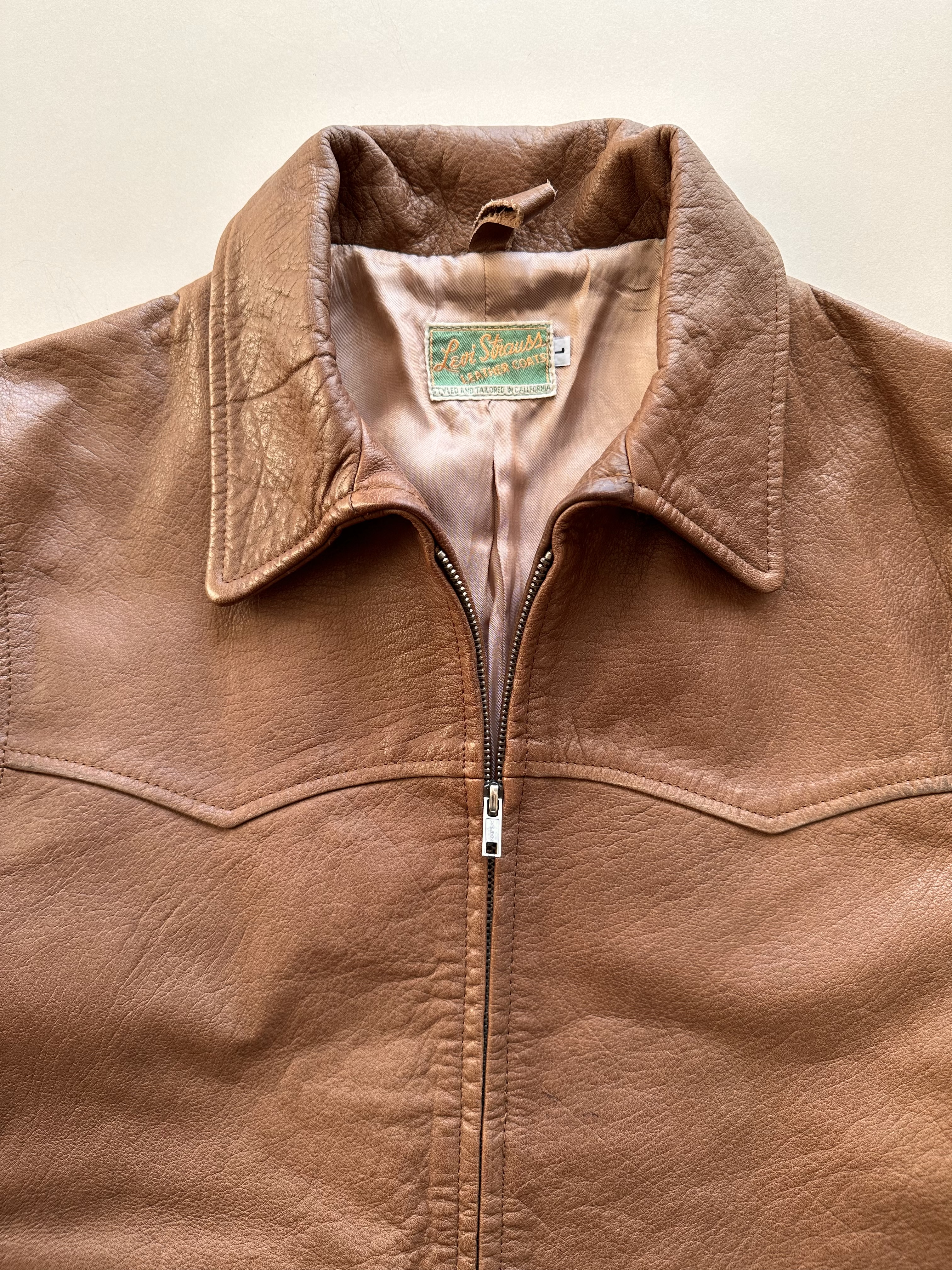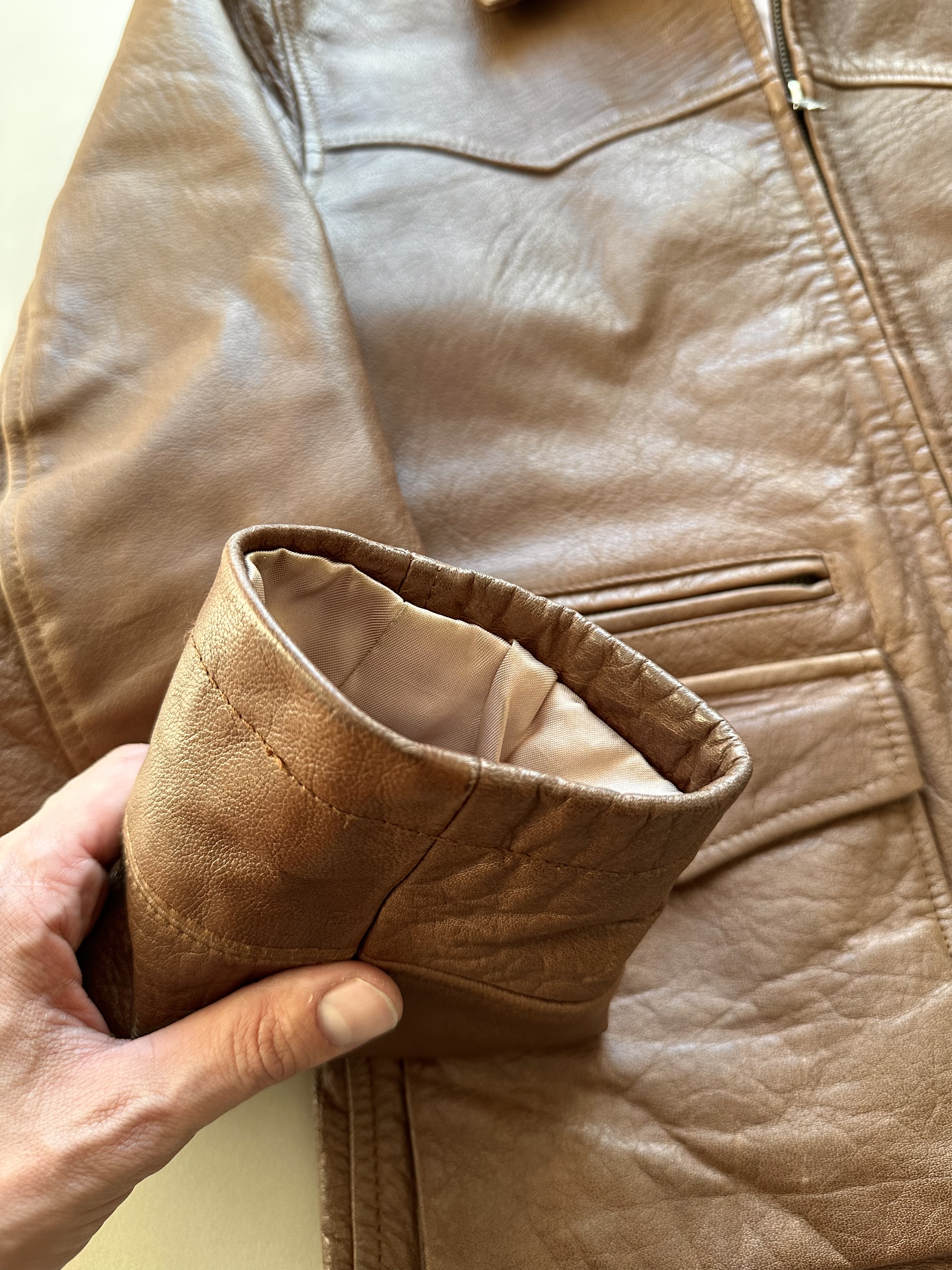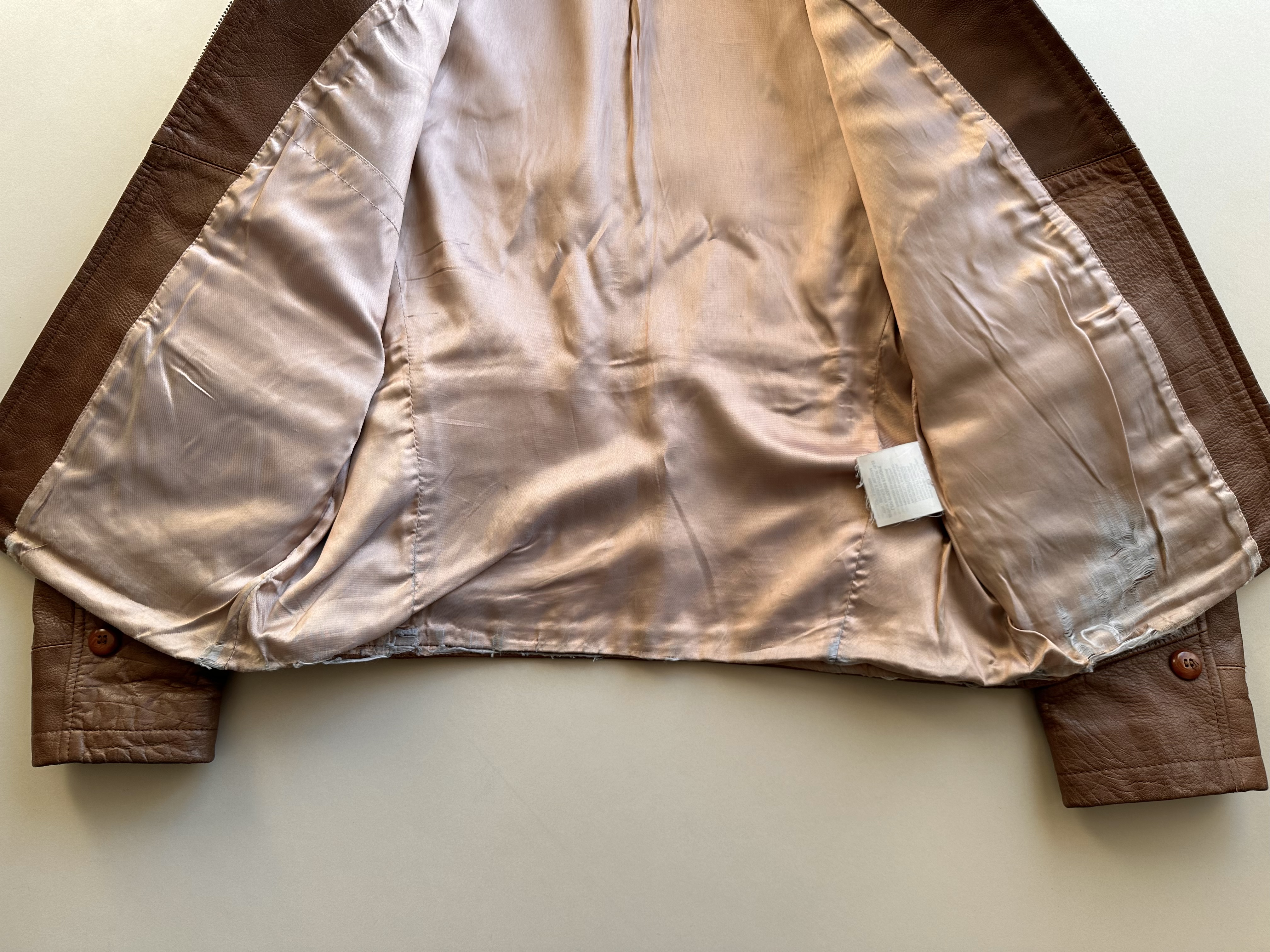 The cowhide is nice and thick, construction quality is really high. Only downside is the lining which is too thin for the cowhide leather and as a result it's frayed at the bottom.
Tagged size 'L' fits like 40.
€250 plus actual shipping costs. Shipping from Europe.