I love the B-10. It has that classic WW2 pilot pedigree and is great as a practical, wearable winter jacket.
After seeing Thomas' review of his Bob Dong B-10, my curiosity was piqued and I had to try one.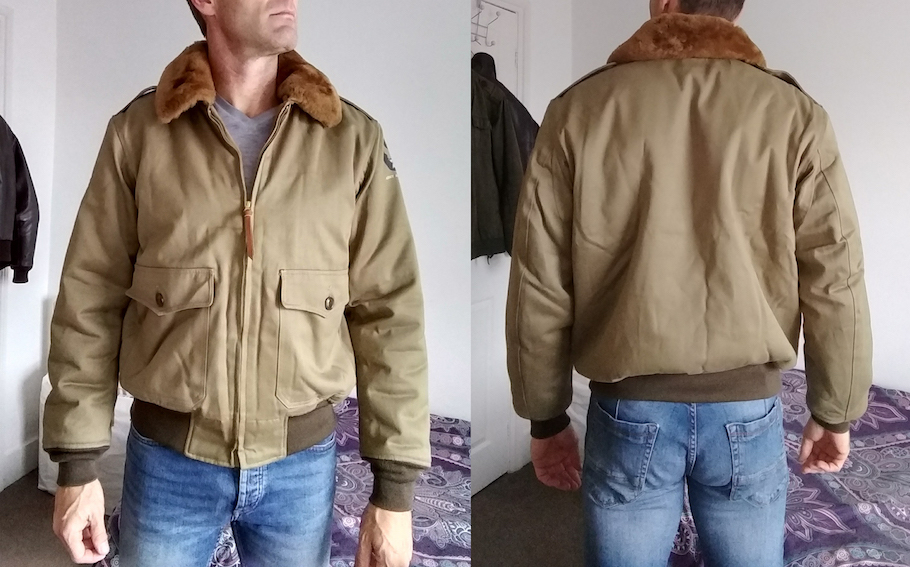 I am very impressed and surprised how nice the jacket is. The quality is very good. Value for money is incredible.
I gauged I'd needed a size 42… luckily found one and pounced.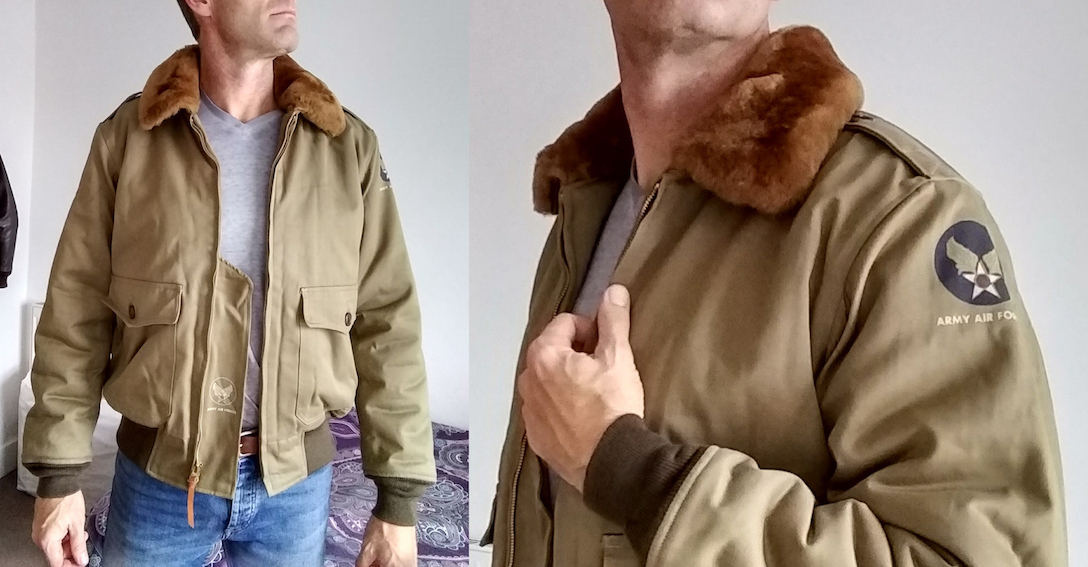 Put into context I have owned a Buzz Rickson B-10 size 40 and have an ELC B-10 size 40 LONG.
My ELC B-10 has been the one jacket I have held on too all these years. I love it. It's a superb cold weather flight jacket. Details, fit, the whole package is top class. The Buzz was a slightly bigger/ thicker jacket than the ELC all round, also very warm and well-made.
So, comparing this new Bob Dong B-10 with those jackets… its no Eastman, but it certainly compares pretty well…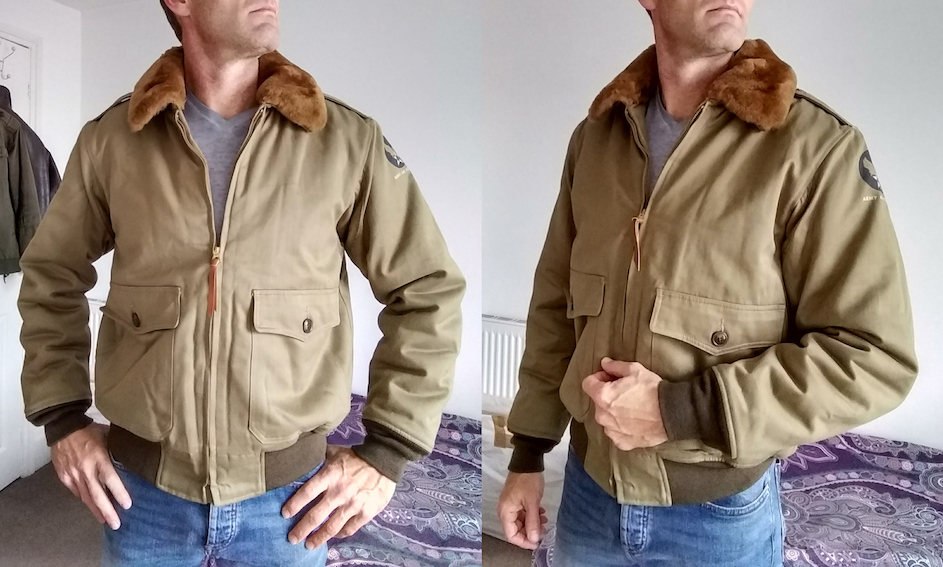 At 5'10, 72kgs, 39.5" to 40" chest etc… This size 42 fits relatively well, has room to spare. Lengths are good, even for me. The jacket is very comfortable, easy to manoeuvre in and relatively light. Certainly warm enough for the coldest UK winter! Bring it on!
I recon, this 42 would fit someone with an actual 42" to 43" (even 44") chest, 5'8 to 6 ft, depending on fit preference. Fit is a funny thing, but at these prices, well worth the 'try'.
For me, the 40 may fit a bit better in the body perhaps, more snug as a personal preference, but then may be a bit short, not sure.
Measurements (approx.):
Chest, pit to pit – 24"
Back, pit to pit – 24"
Shoulders – 19.25"
Back length – 25.75"
Sleeve length – 26"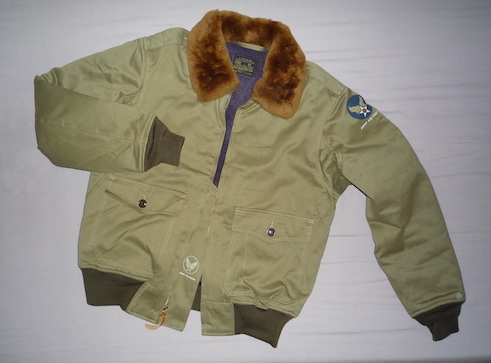 Jacket is very well-made. Stitching is neat, buttons and snaps are of good quality and work perfectly. Zipper is a brass-type Talon repro. Feels light, but works well enough.
The mid brown/ blonde mouton collar is very soft and luxurious (collar is a bigger than the ELC's, quite similar to my old Buzz).
The fit pics are not great taken from mobile, colour looks washed out. The jacket on its give a better idea of actual colour.



The knit cuffs have no seam, which is a win right there. They do not feel 100% cotton, maybe a blend, but they are strong, with a good amount of elasticity and appear right... I was initially concerned about the knit being a darker green than the body, as with the BR, but its not an issue. It looks fine.
Its been a long time since I had the BR, and I do not have any pics to compare, but from memory… I almost want to say that they have clone-copied a Buzz Rickson B-10. Amazing job! Especially for the price! Futures looking bright for us jacket enthusiasts! What else do these guys produce!!!



I have just decided I have to try a 40, to be sure. Can get another 42 if the 40 is to short...



I must also mention the guy I bought it from. His name is Lee and he has an Ebay presence, seller dlzlitchi2, shop VTGDR, (www.ebay.com/str/vtgdr). Seems to stock some decent gear. He answered my emails pretty quickly and in perfect English. The transaction was easy and the jacket took literally 9 days, from date of order, to arrive in my hands. No import duties or taxes paid.
Thanks for reading.

Last edited: