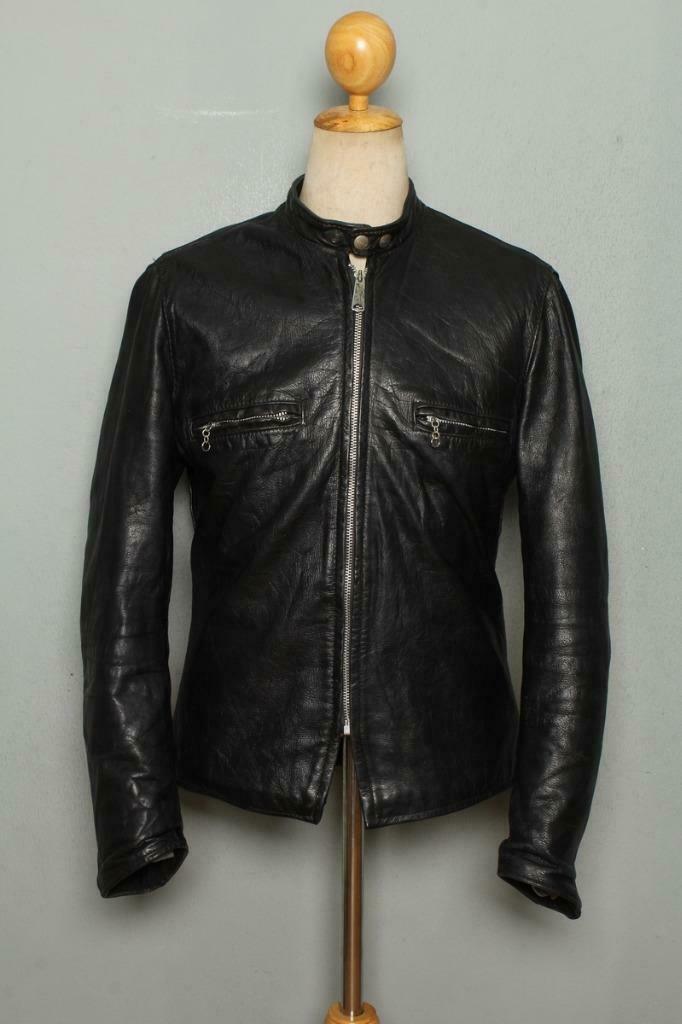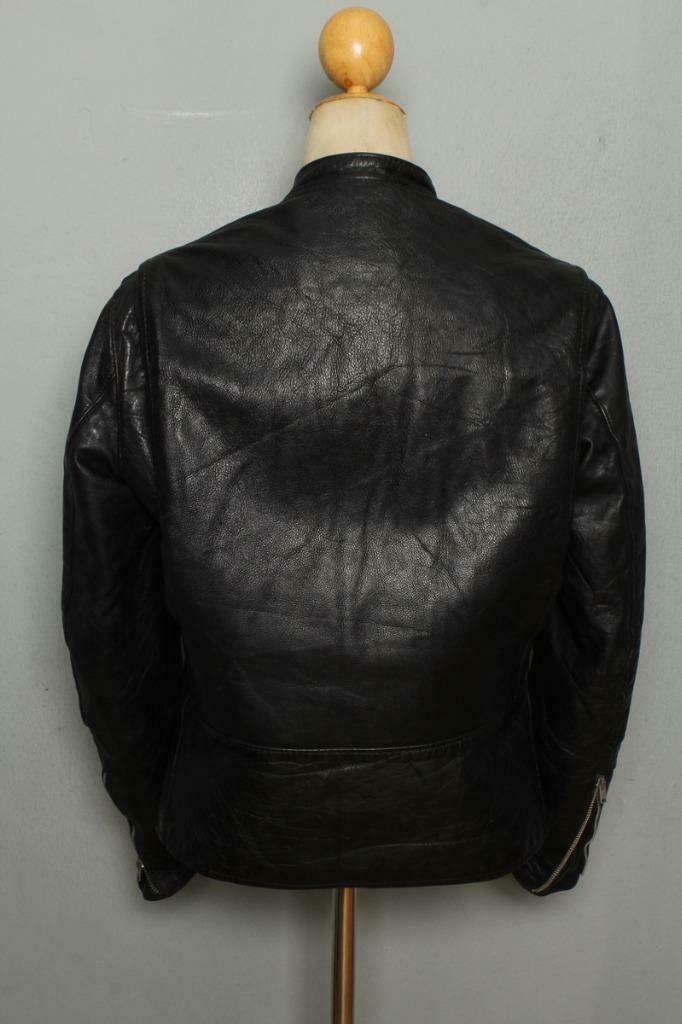 Beautiful grain on this and just had it's snap back replaced.
This is (I am told) an older model with the ring zip pulls on the chest pockets rather than tear drops and Talon fan on the main. In pretty good nick for a late 60's Cafe Racer.
A heavier leather on this one.
P2P 21.75"
S2S 18"
Back from collar seam 26.5"
Shoulder seam to cuff direct 25.5"
£150 + del (UK based seller)
Thanks for looking
Al
Last edited: