Working on the "Saddle" crease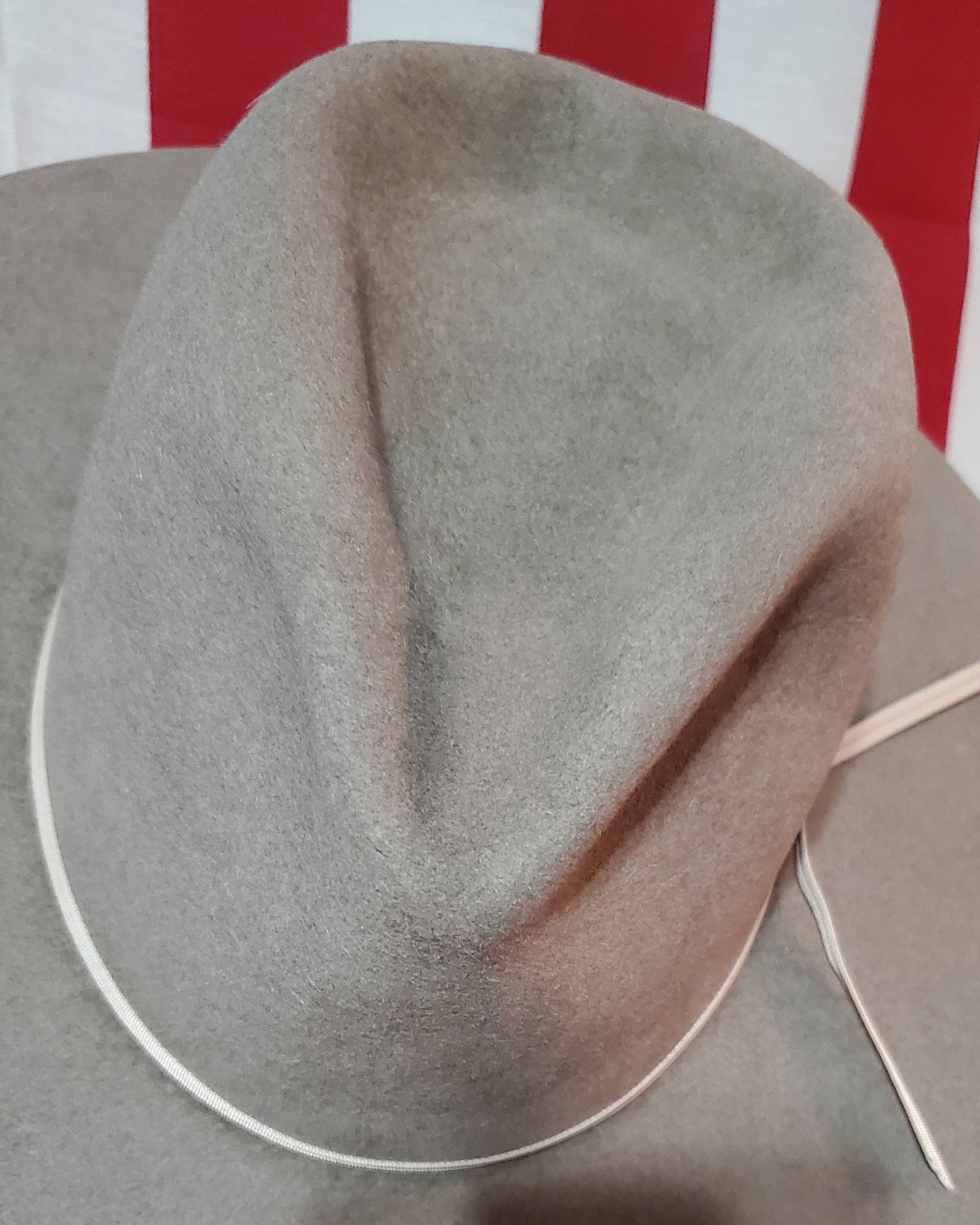 The ridge at the back is much less pronounced (but still there).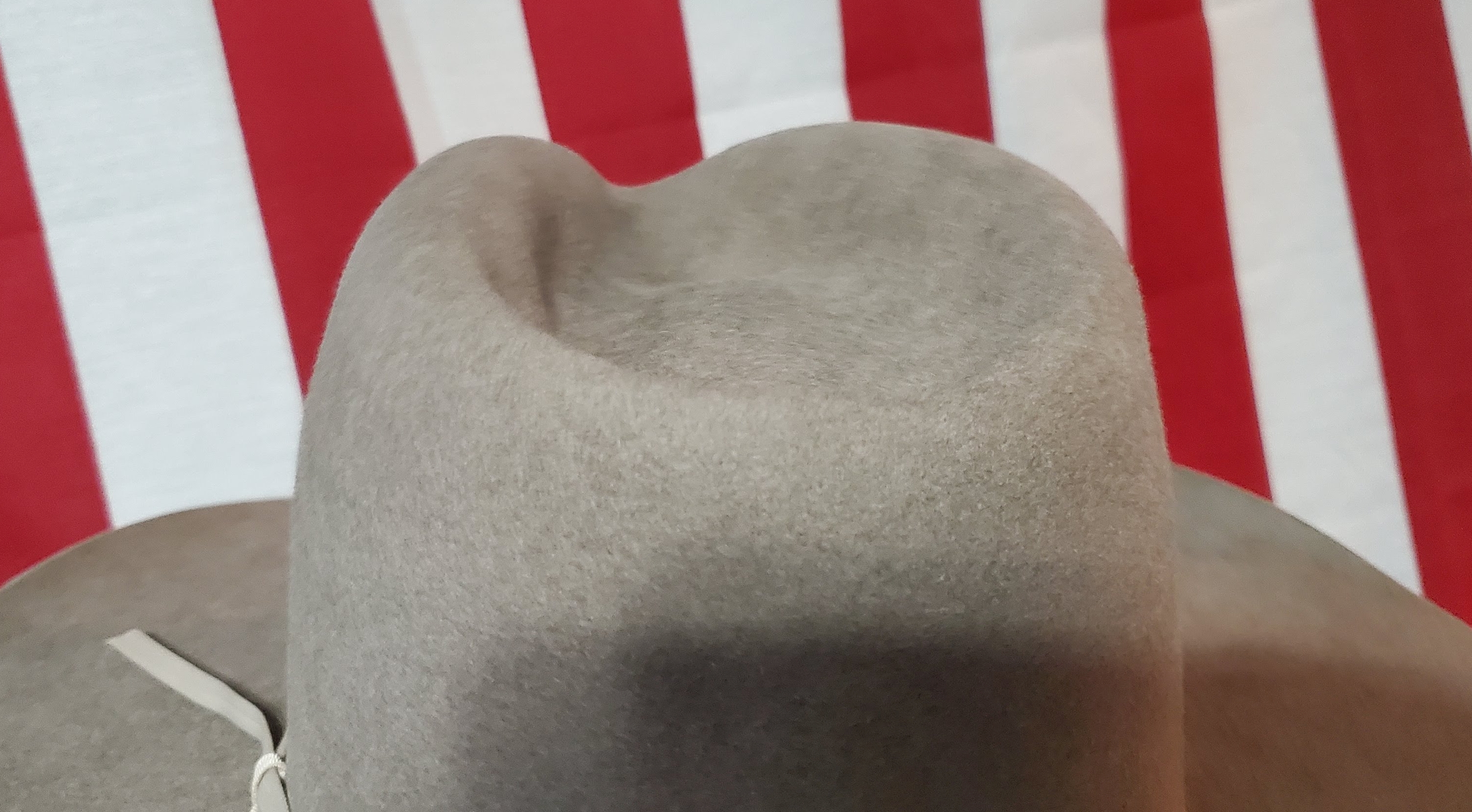 I have the profile looking a little better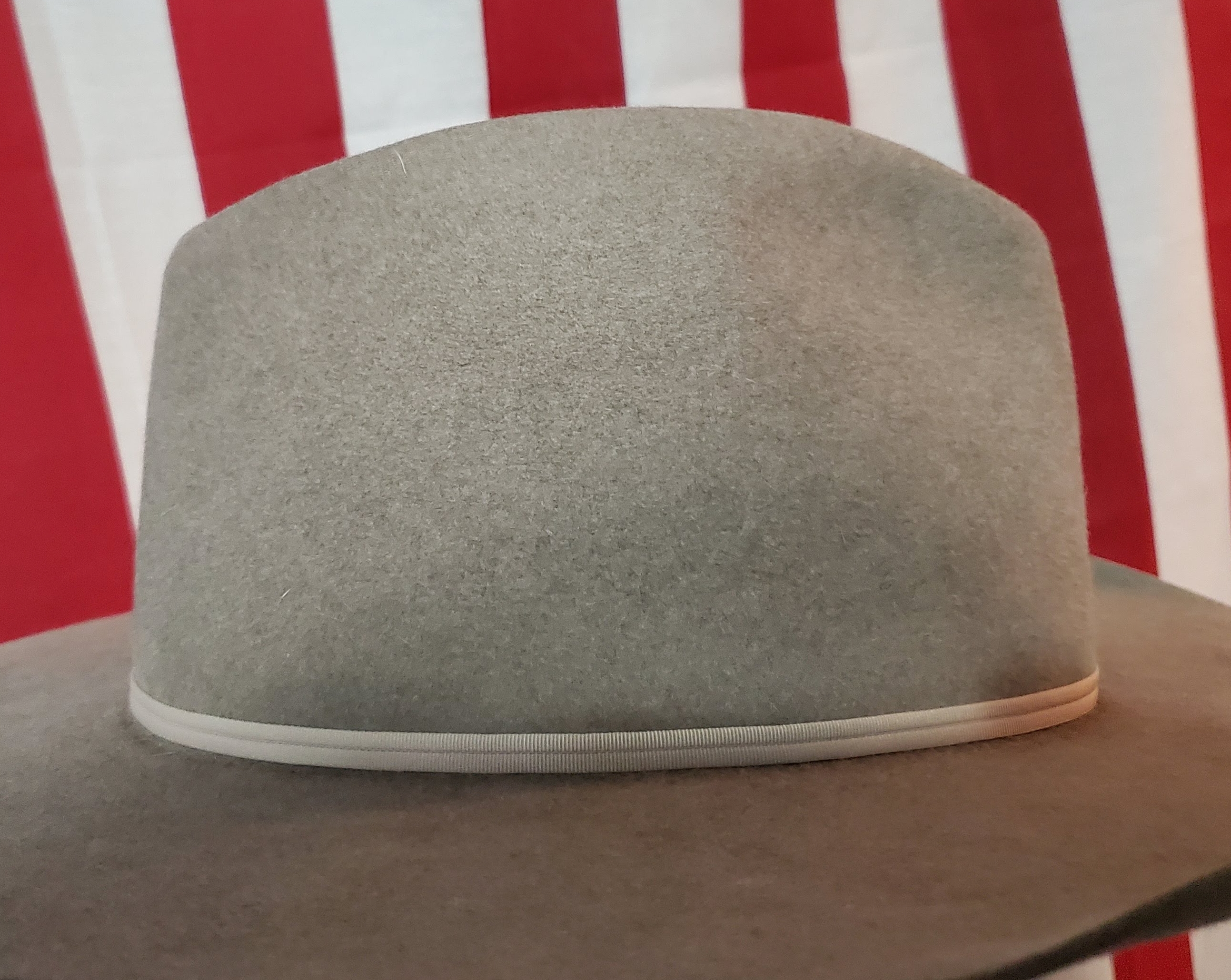 The perfectionist in me wants a little more dip in the crease but the realist in me says, go with it. I think I have the brim rolled to my liking.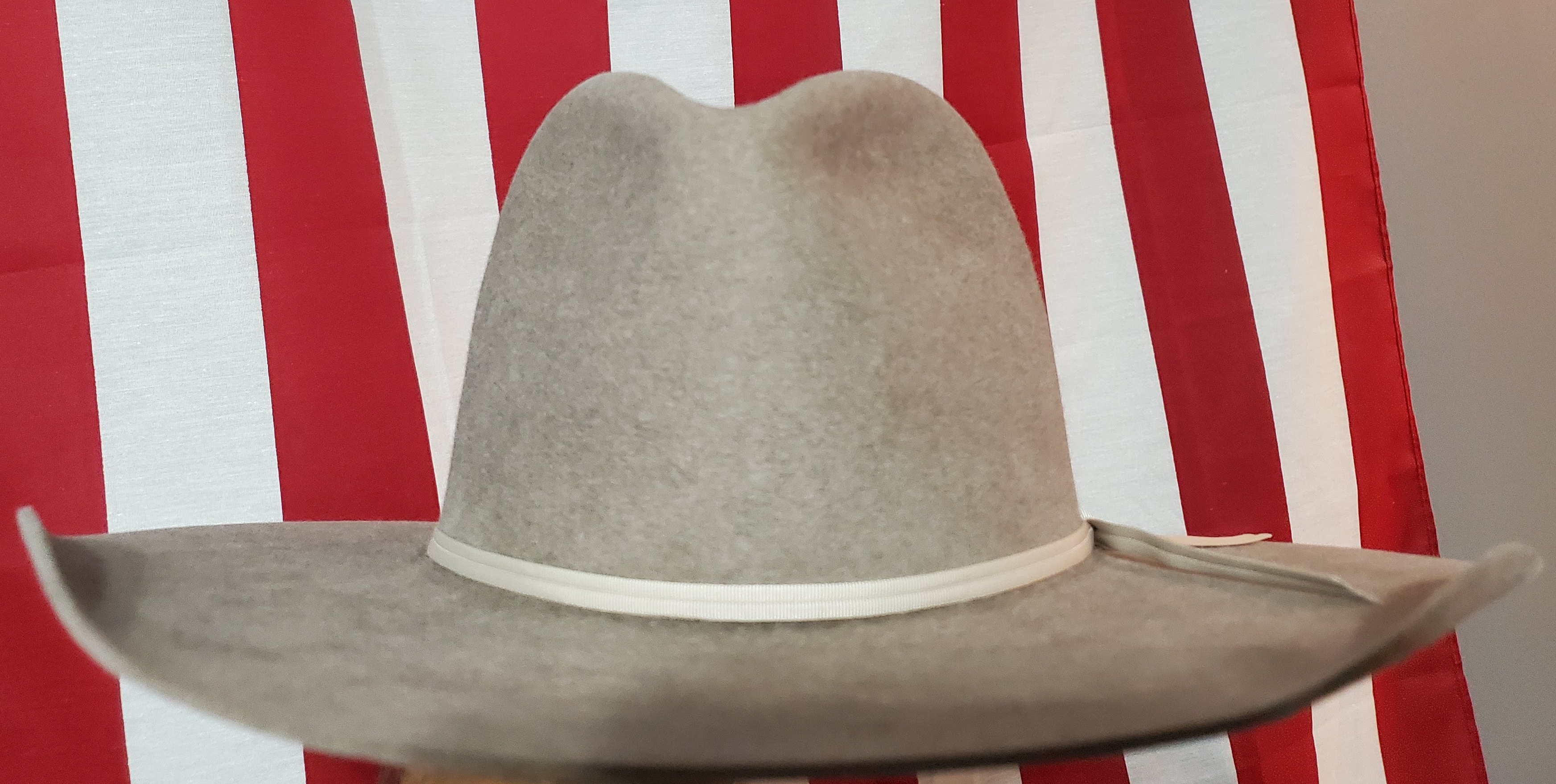 Just waiting for the new hatband.