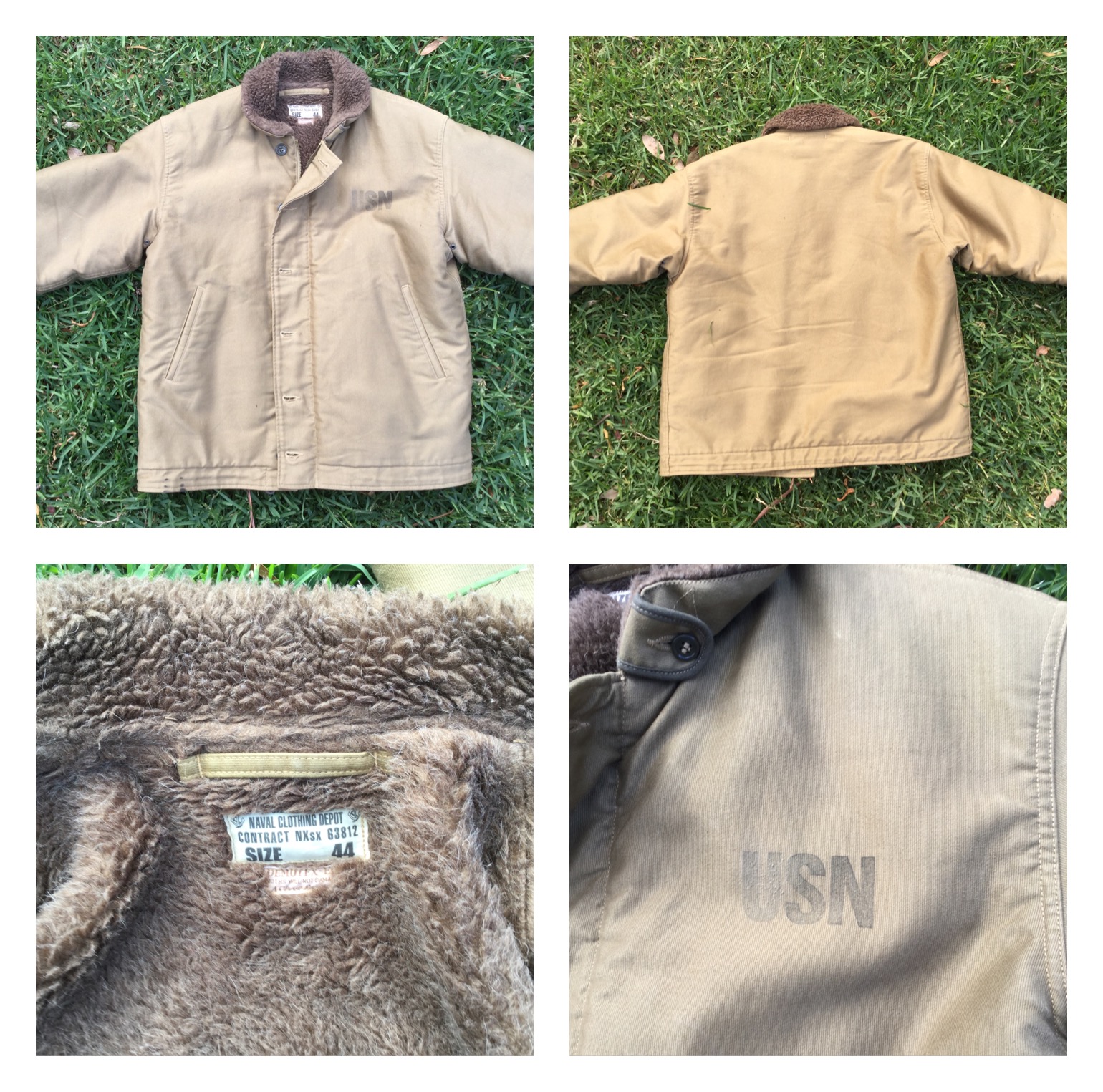 Hi all,
Further thinning the heard so I'm Looking to move on this Buzz Rickson N1 in very good condition.
I've owned the jacket for a couple of years but as it's in competition with an Irvin and B6 so has not been worn much. The only marks on the fabric is a couple of small oil stains on the waistband (see the photos). Other than that there are no marks, odours or damage to the jacket, zips are also faultless. The numbers are as follows:-
Pit to Pit - 25.5"
shoulders 21"
Back - 28.5"
Arms -27"
Please remember this is an Alpaca lined jacket so these measurements might seem large due it it being the external dimensions, it's fits my 44" chest well.
Happy to ship is anywhere for around $500 Australian dollars plus postage.
Pm for further photos or details.
Regards
Garry