We've started taking in our fall/winter items, with more arriving in the days and weeks into December, but this gem begs for introduction now. I first posted about this amazing style back in March when it was just a sample jacket with great promise, but now it is here and the forecasted amazement has been fully realized. This is one fabulous jacket!
Buzz Rickson's is a brand that does G-1's exceptionally well, and usually it's the 7823 spec. they offer. Few of these G-1's find their way outside of Japan, but of those that do and to customers we know and hear from, nothing but full mind-blowing satisfaction has been the result. This year, Buzz is offering this limited edition under their elite William Gibson Collection, which is crafted using 3.5-ounce, aniline-dyed, full vegetable-tanned shrunken buffalo hide.
Buzz made some fabulous vintage-style civilian jackets in the past crafted from shrunken buffalo and which we carried, and there are members here who now own some of these. This batch of buffalo used on the G-1's is simply outstanding. The grain is positively exquisite and the toughness and flexibility (which improves with each wear) is the reason some call shrunken buffalo goatskin on steroids.
The hide is even tougher than goatskin, yet it remains pliable, and the grain is larger and even more coarse than what is found on goatskin. Shrunken buffalo hide is also considerably more costly than goatskin, largely because one is paying for the footage of hide that starts out before it is shrunken, then adding on the costs to perform the shrinking process, where one then has less hide to work with at a cost per square foot that then exceeds the original hide's cost per square foot. Shrinking the hide increases the grain per square inch and the strength of the hide, hence why the process is employed.
Add in some of the best rayon acetate I've seen for lining this G-1, 100% worsted-wool knit parts made in a heavier weight to support the hefty leather, a sumptuous genuine-fur collar made from mouton, and a fit and construction details that are spot on to vintage 7823's, and you have a one-of-a-kind G-1.
This is a jacket I've personally been looking forward to. It's beautiful, rugged, and even elegant. Please check out the photos below, and please visit our website to learn more: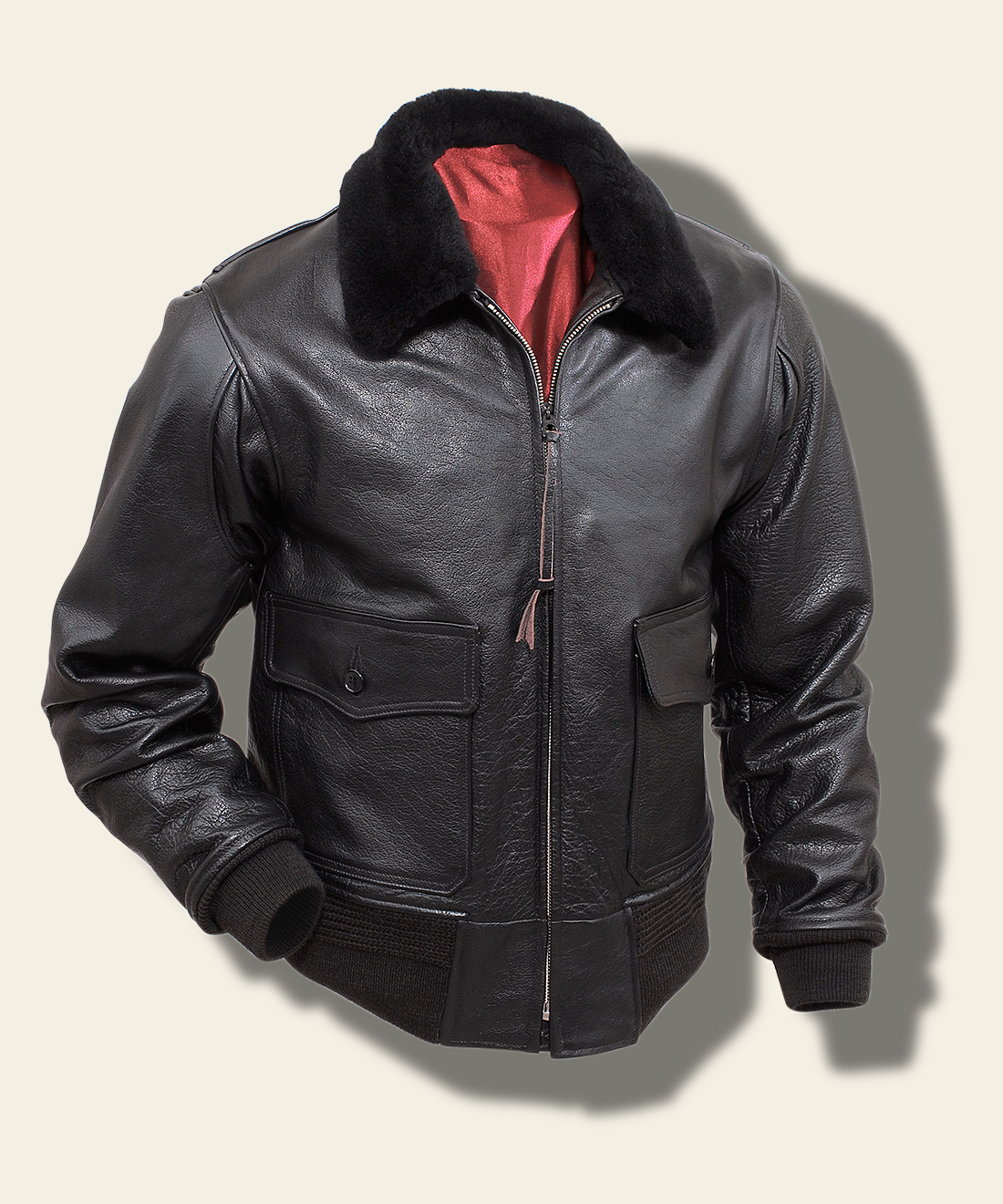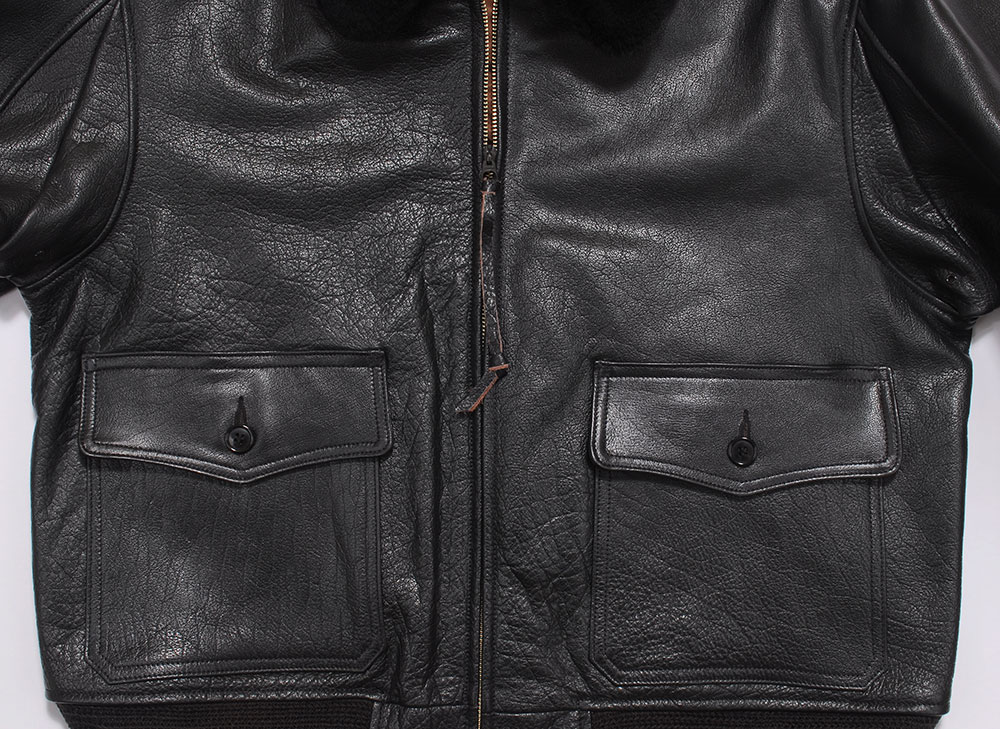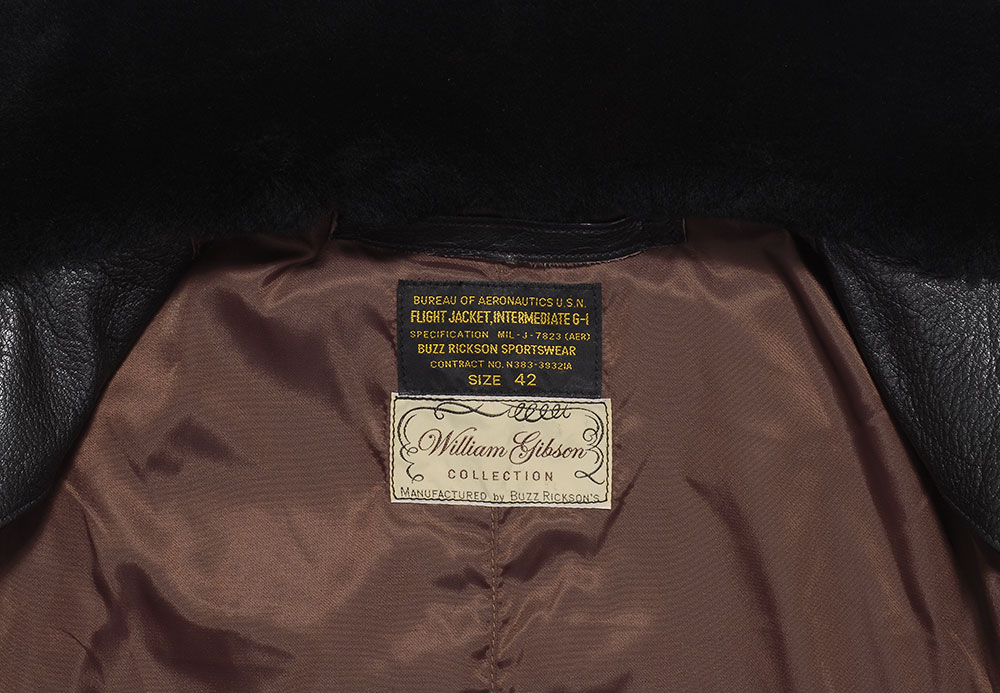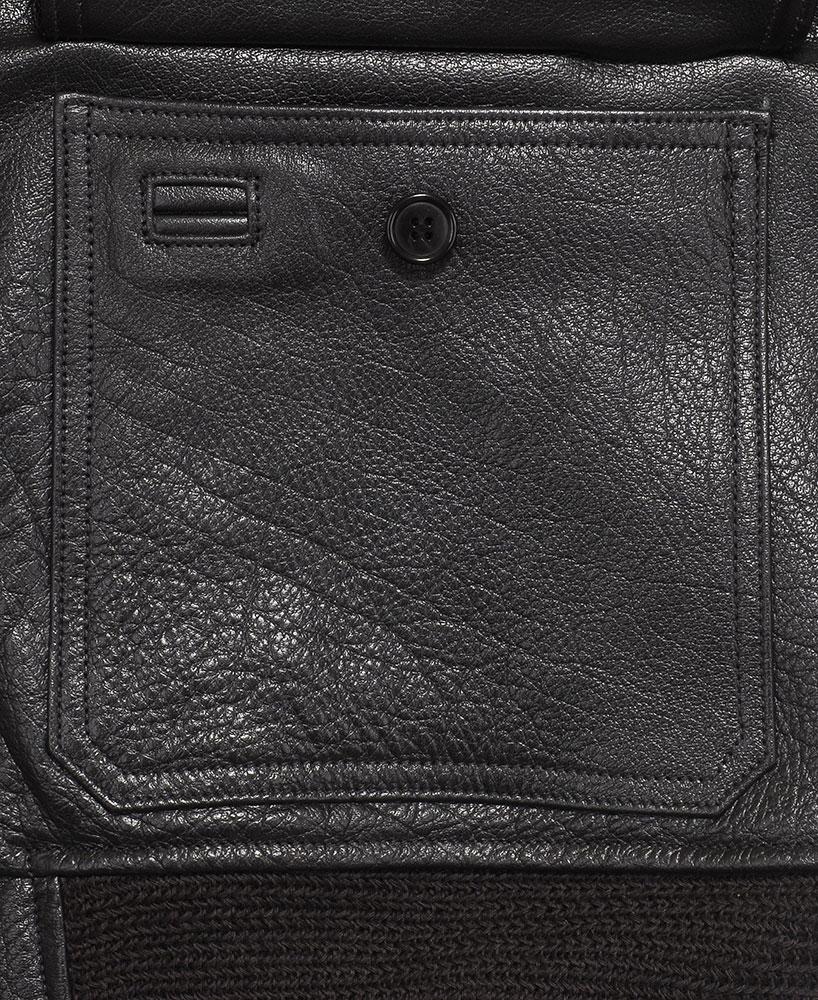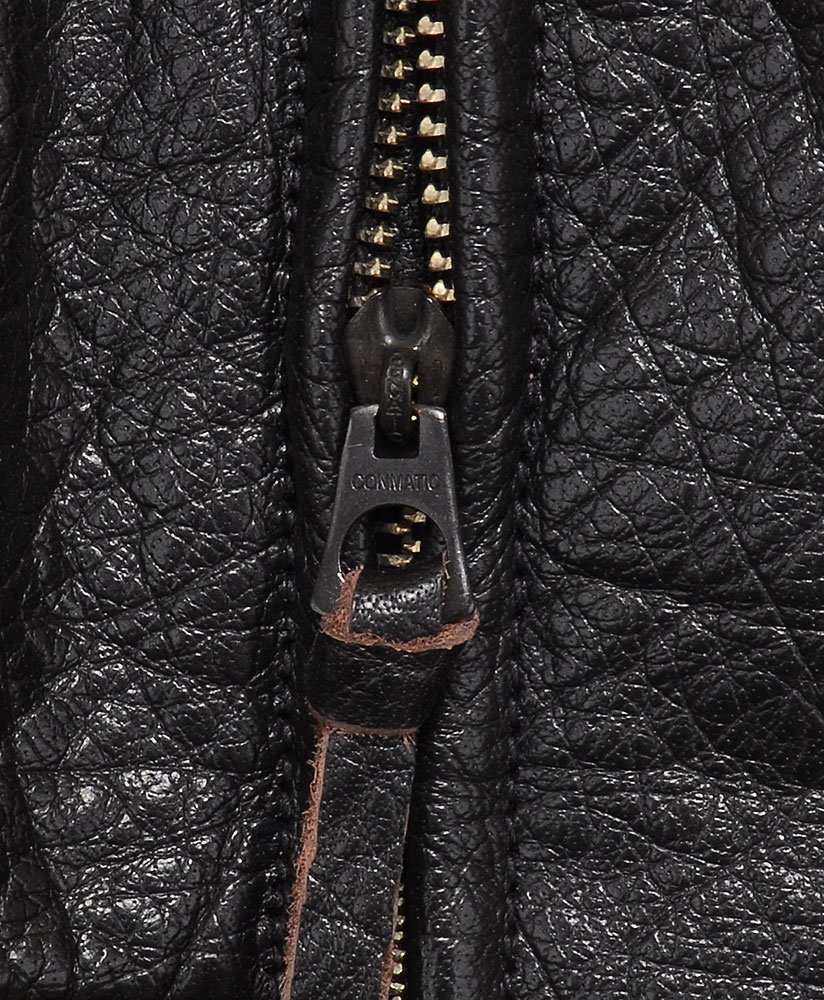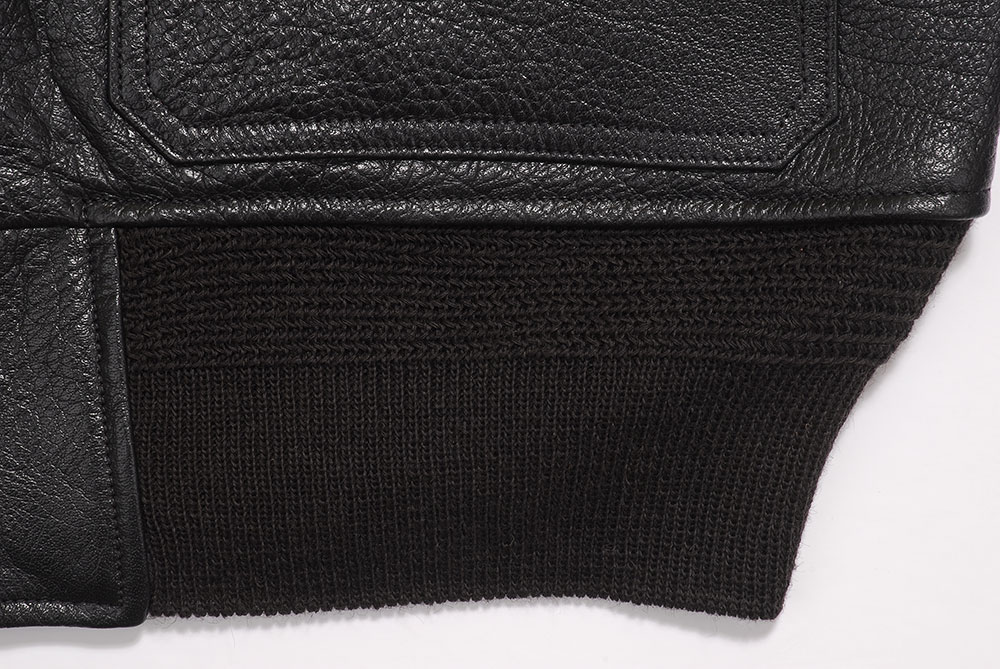 https://www.historypreservation.com...ckson-william-gibson-g-1-flying-jacket-black/
Last edited: