I have a lovely Chanel garment bag and a Tiffany glasses case to pass on today!
As always, I offer
FREE SHIPPING in the USA
; also as always,
ALL OFFERS ARE VERY WELCOME!
Please PM with interest and offers!
1) CHANEL Garment Bag.
If you're reading this it's likely that you receive an awful lot of parcels in the mail containing clothes.... And here's a chance to have something arrive at your door that's for her!
While this is about as far from classic menswear as you can get, it's certain to bring a smile to her face--and that's worth more than even a NOS Chipp tweed or an Aero Highwayman!
An authentic Chanel garment bag, this features press-studs on the sides to hold it closed, the classic Chanel corsage on the back in its own packet, and the original Chanel hanger. This measures 50" by 23" when open, and is in excellent condition.
Asking just $39, or offer, shipped in the USA.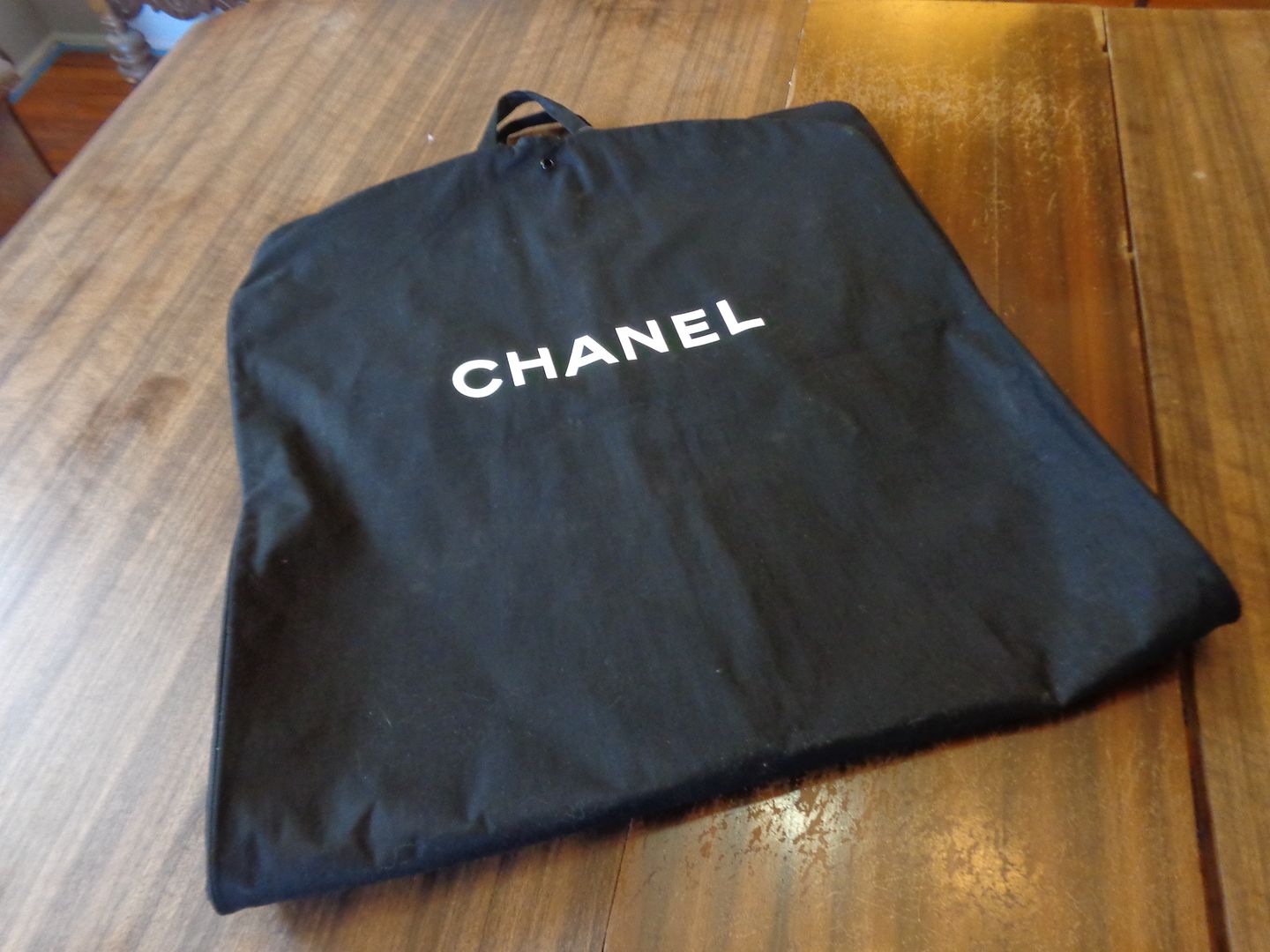 2) Tiffany Glasses Case
And while I'm posting things that are outside my normal purview, here's a Tiffany glasses case in Good/Very Good condition. It still snaps shut with a satisfying click, and the front edges fit neatly together, but the hinge is *slightly* wonky on the back!
How about $18, or offer, shipped?