For Sale a brand new Dainese Jacket. I have the tags, hanger and armor (elbow & shoulder) for the jacket. Really cool riding jacket. It's vented, perfect for mild-warmer riding. It's sort of a collectors piece, they don't make this jacket any longer. Originally sold for $549.00. See below for the history behind this jacket.
It's labeled euro 46 size. I am a size 38 measurement and as you can see it fits me perfectly!
I'm asking $375. or any reasonable offer.
Granted, if I don't sell it here, I'll probably just keep it... just because it's such a cool jacket!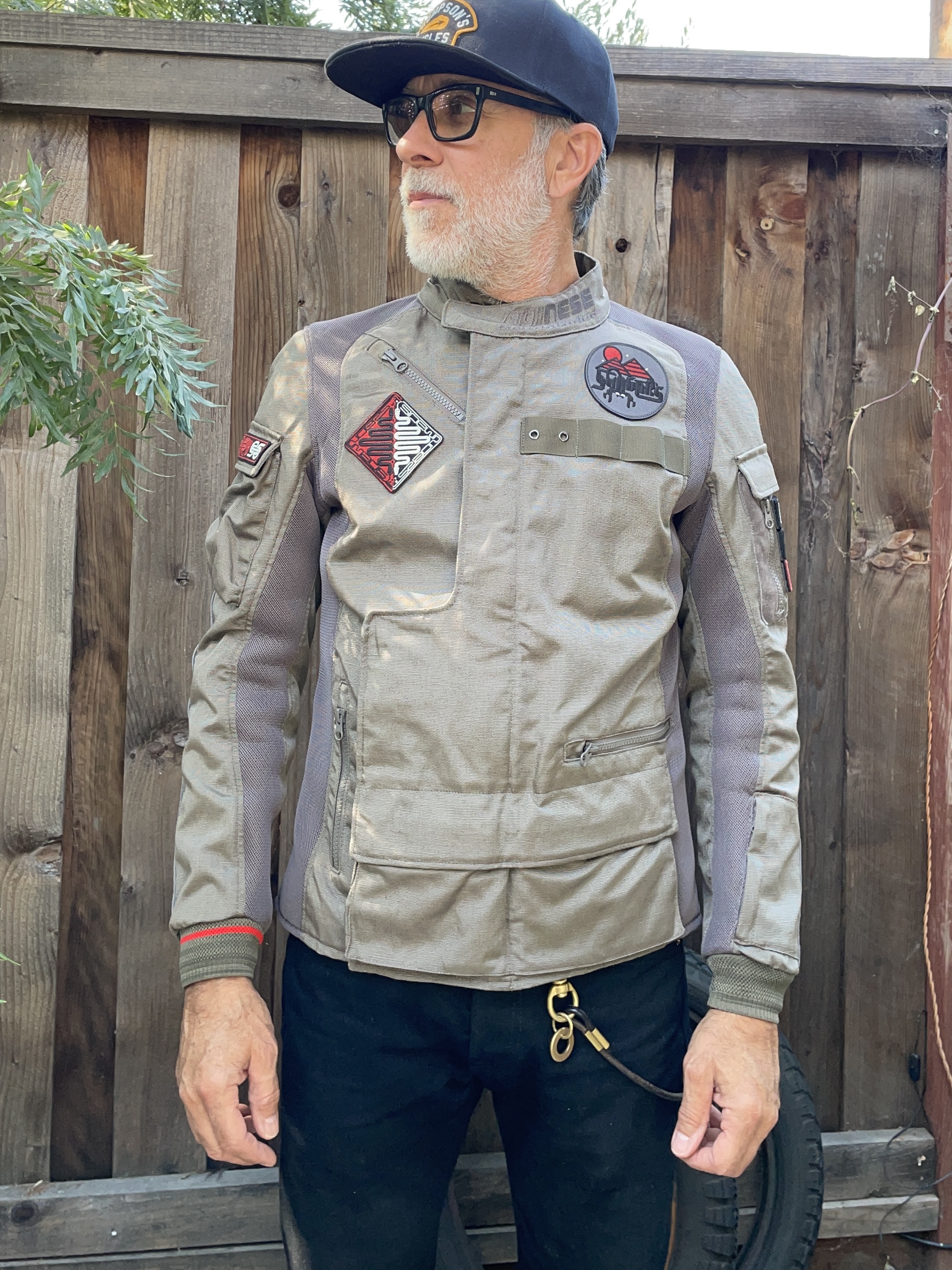 MORE INFO:
This jacket is made of fabric and tear-proof, breathable Trixivent with suede inserts. It takes inspiration from the legends attributed to the original Dakar Rallies.
Inspired by the legendary riders who wrote the history of rally raids, this jacket helps you relive the emotions of their epic adventures in the African deserts every day. The structure is made of comfortable Nemes fabric and the back is made of Trixivent, a special breathable, tear-proof hyperfabric. Both are designed so you comfortably face any motorbike challenge knowing you are fully protected. The exclusive Dunes patches pay tribute to the heroes of the original Paris-Dakar Rallies.