Hello all!
Hope all the Fedora Loungers are doing well.
Up for grabs is a really unique, and one of my favorite varsity jackets I have owned.
Unfortunately I can no longer fit into this beauty and hoping to pass it along to someone that will enjoy it.
Dry Bones is a relatively unknown brand here in North America but have been in Japan since it's humble beginnings in 1989. More of the brand's history can be found here:
https://www.heddels.com/2014/05/dry-bones-clothing-born-remains-past/
As with the majority of clothing made in Japan, this jacket has been made with immense care and precision. The body and silhouette is also nicely tailored and streamlined as opposed to the tradition varsity jackets that are both bulky in the body as well as the sleeves. The red quilted lining is one of my favorite features, along with the print on the sleeve cuffs and collar. The body is made of 90% wool, which is quite sturdy and dense (the wool almost reminiscent of the Buzz Rickson's peacoat that I own in terms of feel and quality). The sleeves are made of a thick 100% cowhide and the grain is just starting to showcase itself. There is an interior pocket, and two outside hand warmer pockets with leather trim. There is also a zipped breast pocket on the left and the front closure is both zippered and buttoned. All zippers, snaps and side buckles are in excellent condition.
Also, the overall condition of the jacket is excellent. The cowhide sleeves have never been treated and the jacket itself has been worn very sparingly in the spring months and never in inclement weather. The leather has no scuffs or hard-wearing marks and as mentioned above, what is really visible is all the natural graining shining through. There is no pilling, rips, stains, holes, strange odours or aromas. This jacket will be coming from a smoke-free home.
Measurements per below (measured to the best of my ability, please allow for slight variance):
Chest: 21"
Shoulder: 17.5"
Sleeve Length: 24.5" (cuffed)
Overall Length: 24.6"
This jacket will be shipped from Canada and I am asking $215 USD net to me, on PayPal Friends and Family.
I have prior history of purchase here and I also have an ebay account (crc111) with 100% approval rating.
Please let me know if you have any further questions or comments and I'll do my best to get to each one. Thanks everyone and take care!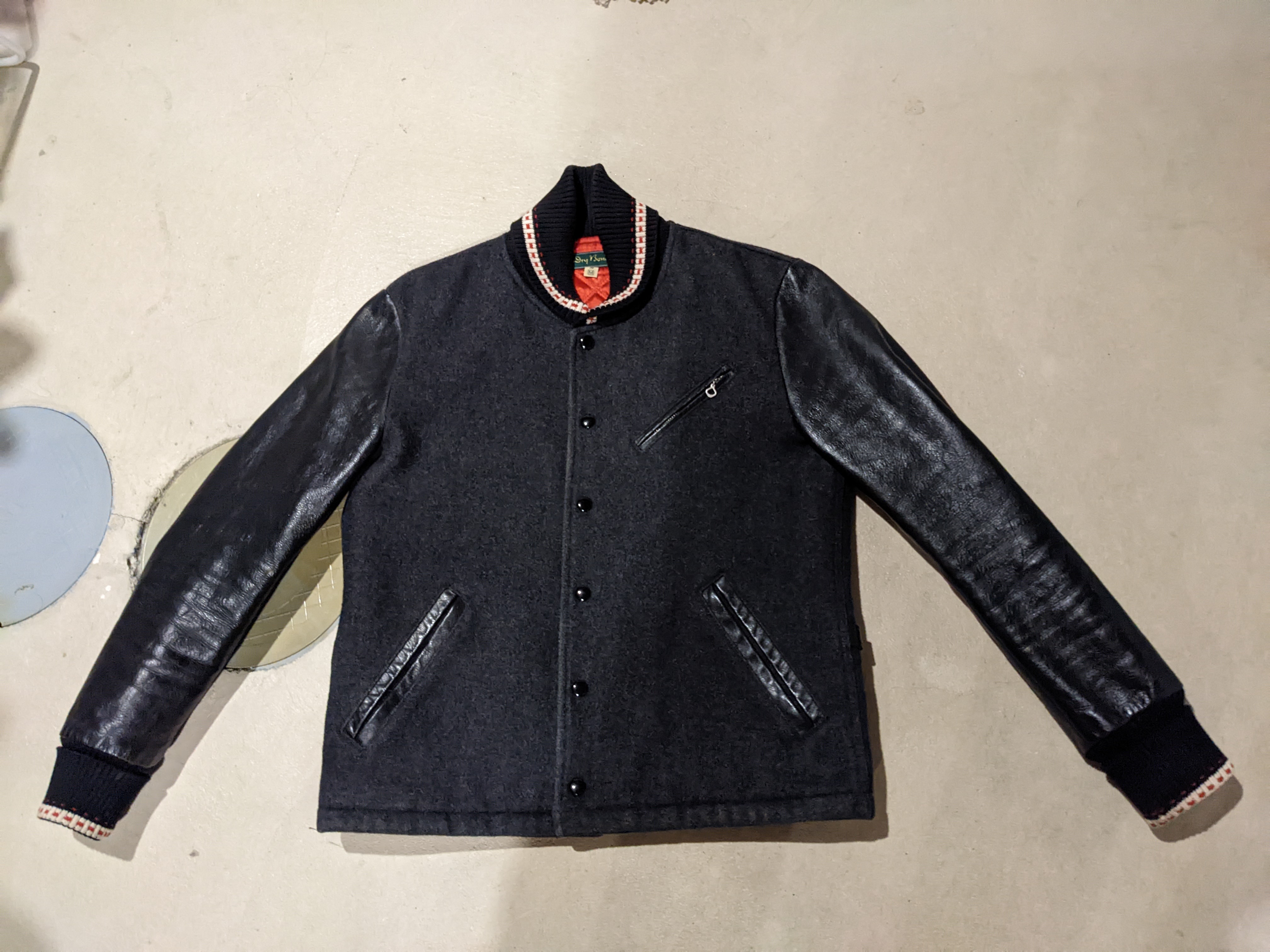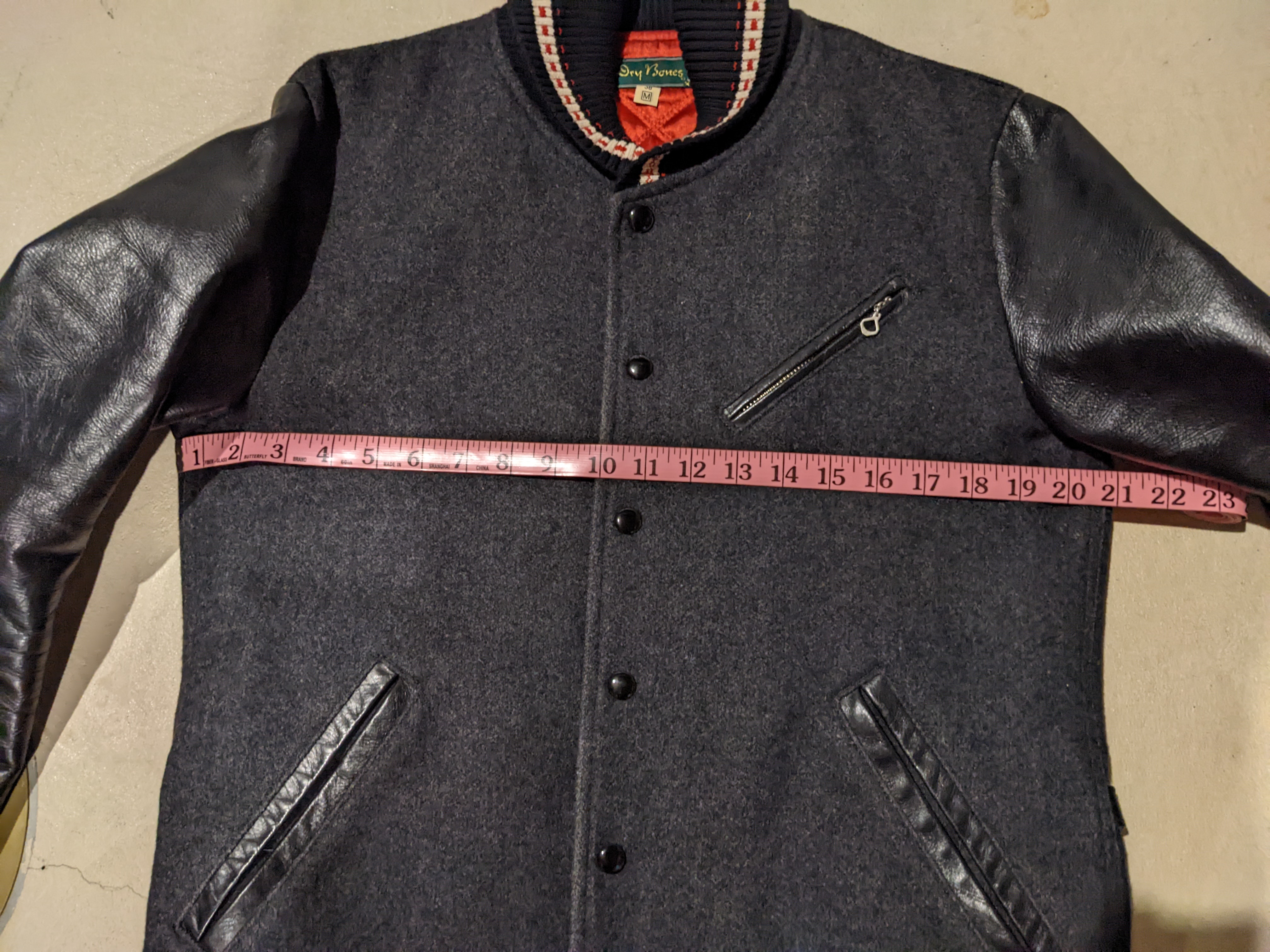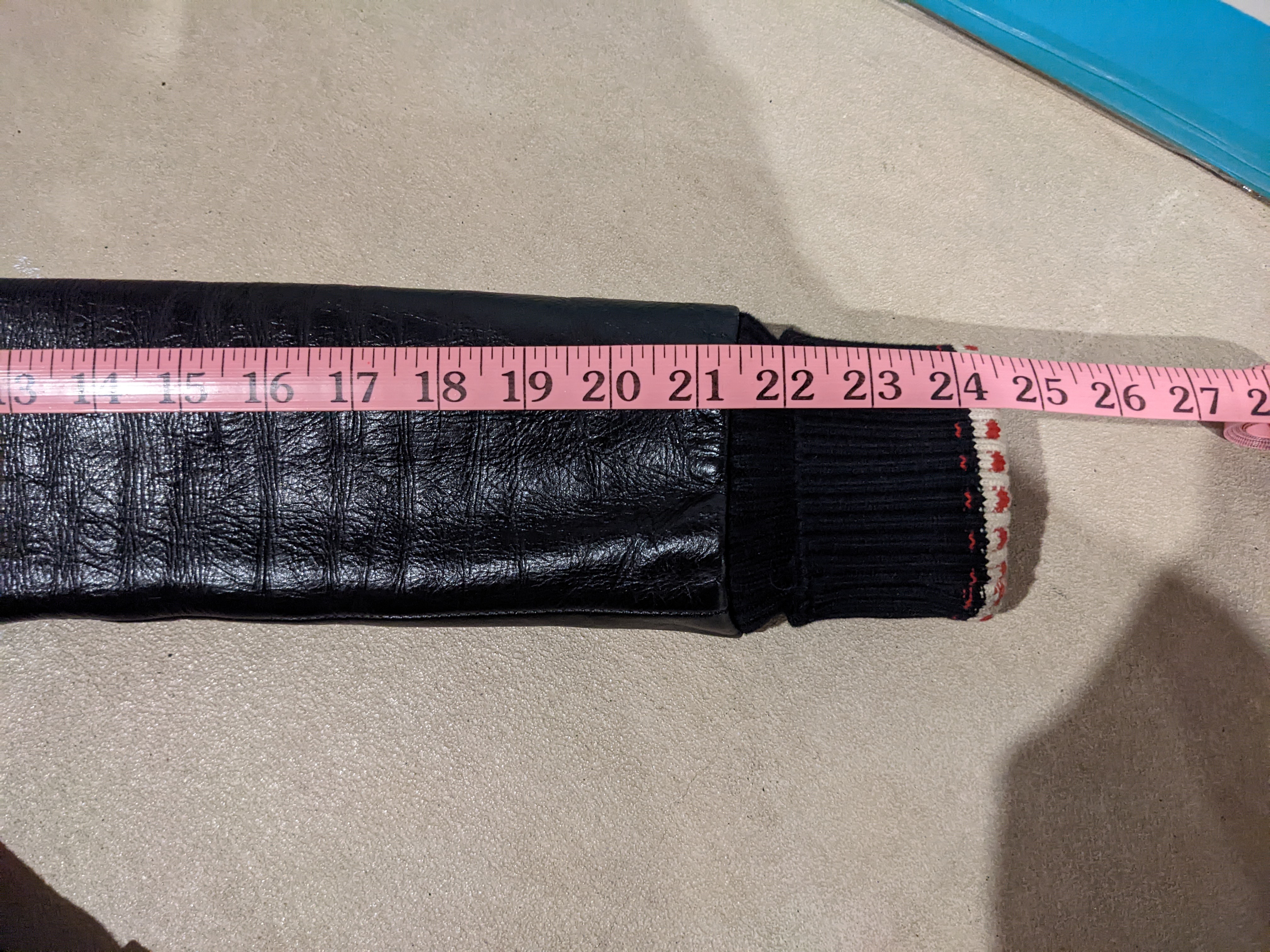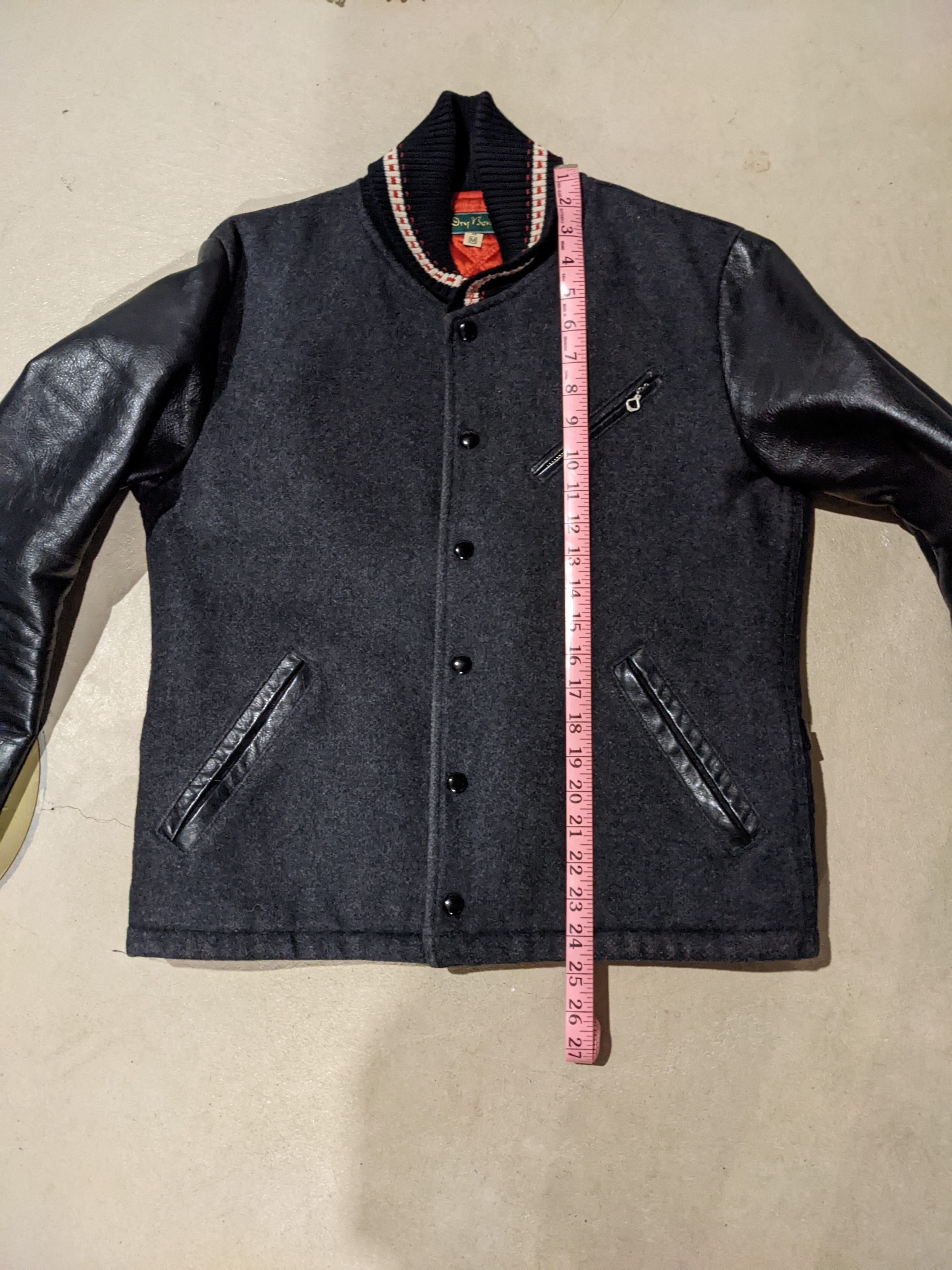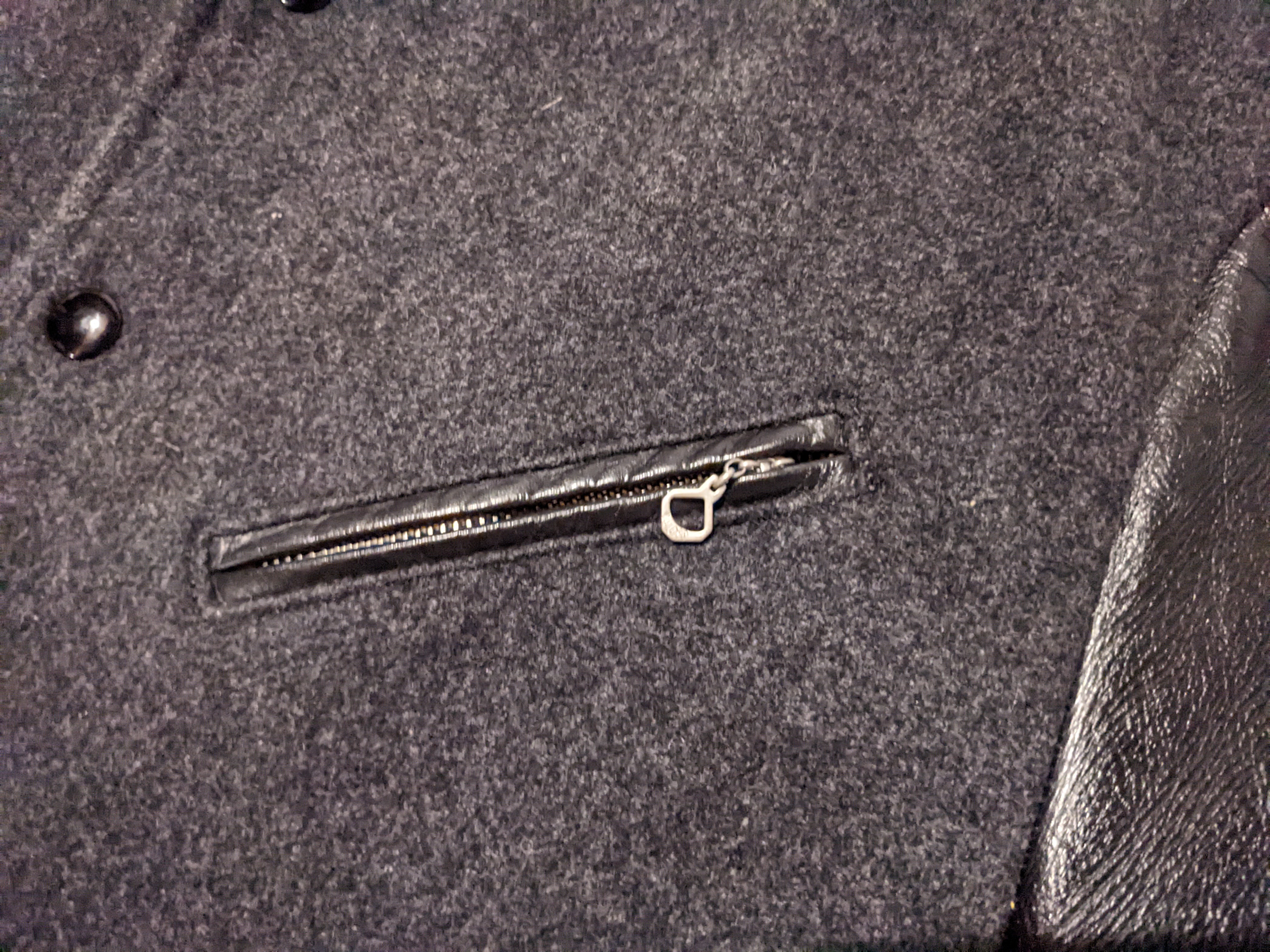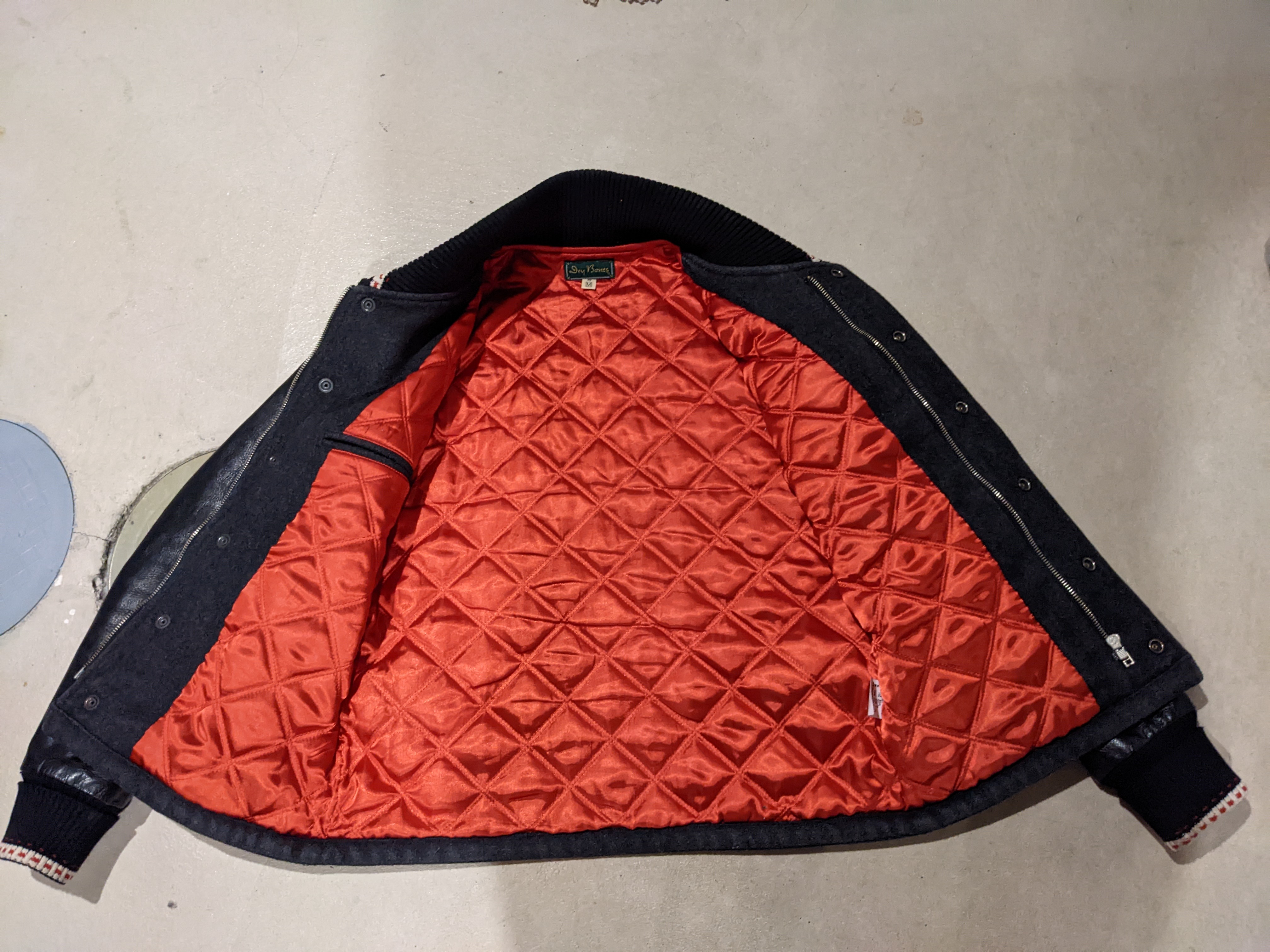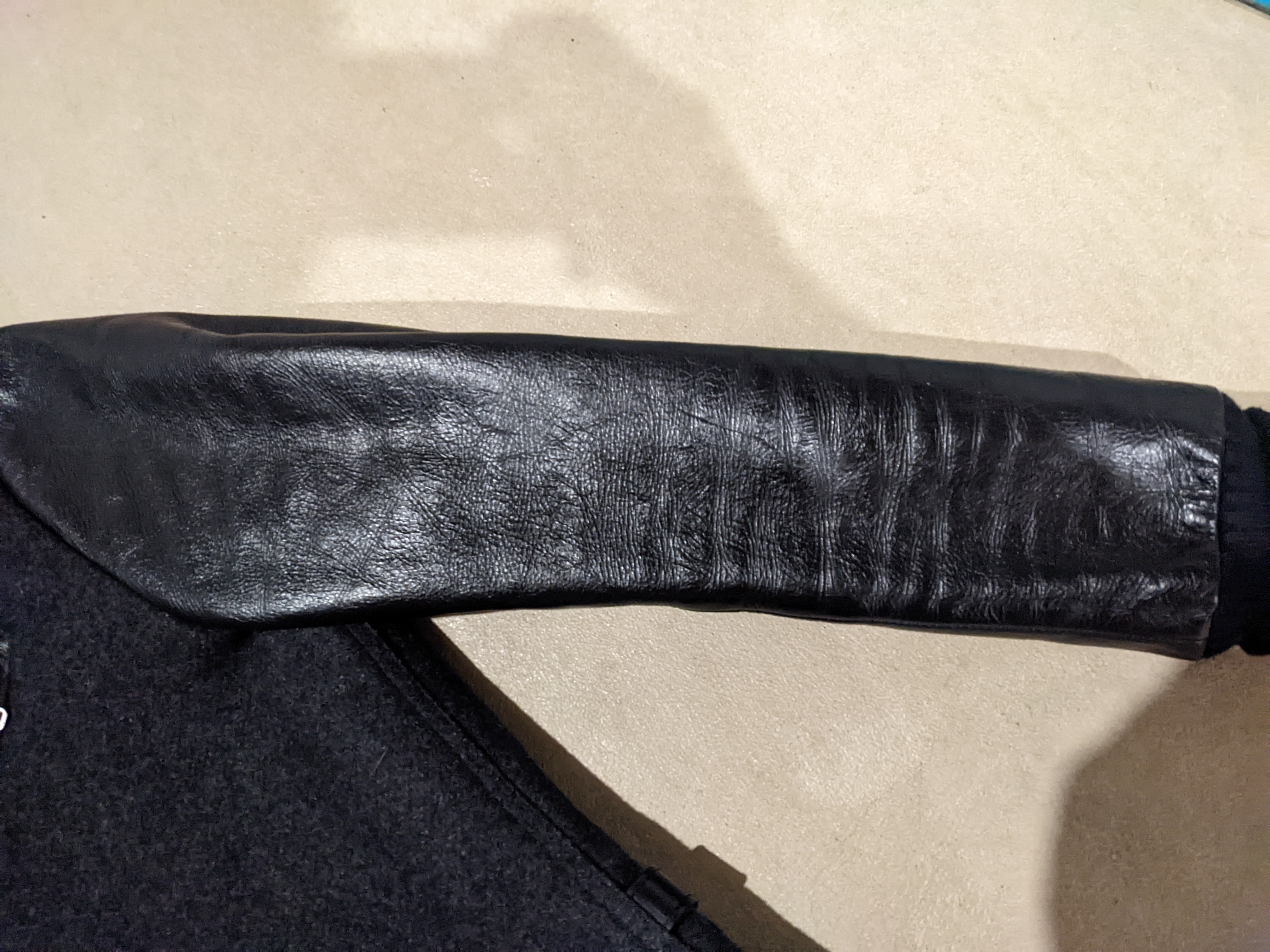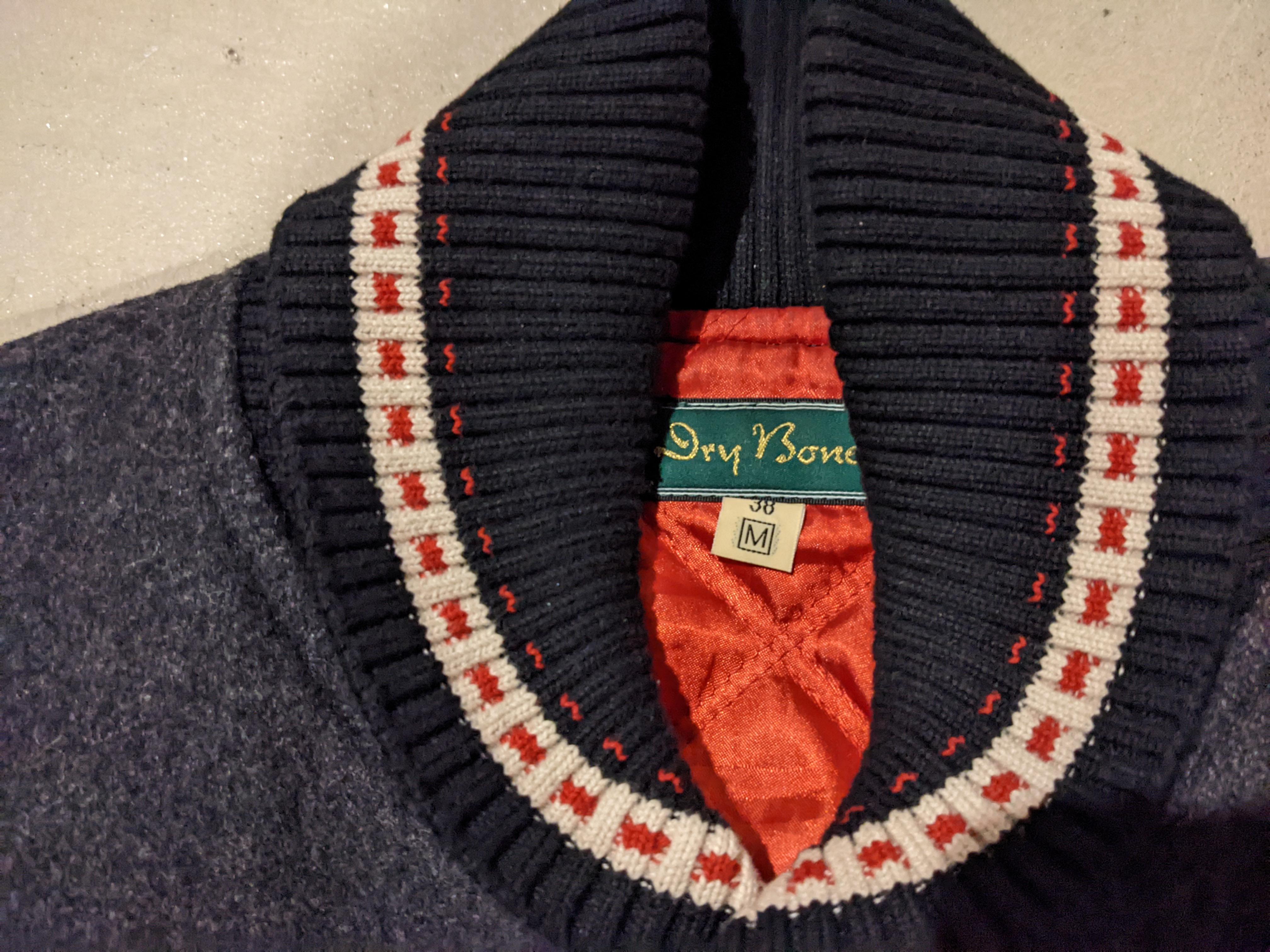 Last edited: