Looking to gauge interest in this one. I purchased this B-3 new in January 2020. Since then it's been worn maybe 10-20 times and is still in excellent condition. The only sign of wear I can find is a little bit of indigo transfer from my blue jeans right where the shearling is gathered in by the side straps (see pictures below). My experience with indigo transfer on other shearling jackets has been that it will disappear if the jacket is worn consistently with pants other than blue jeans. Other than this very common sign of wear, the jacket's in excellent condition and very cozy.
The measurements are pretty much spot on for the ones on HPA, but with maybe a little extra in the back length and sleeve length:
pit-to-pit: 24 inches / 61 cm
shoulders: 21 inches / 53.3 cm
sleeves: 26.25 inches / 66.7 cm
back: 25.5 inches / 64.8 cm
Asking price is $900 plus shipping, Paypal friends and family. This is less than half of the current retail price. I'd rather only sell this within the USA, just to avoid headaches shipping abroad.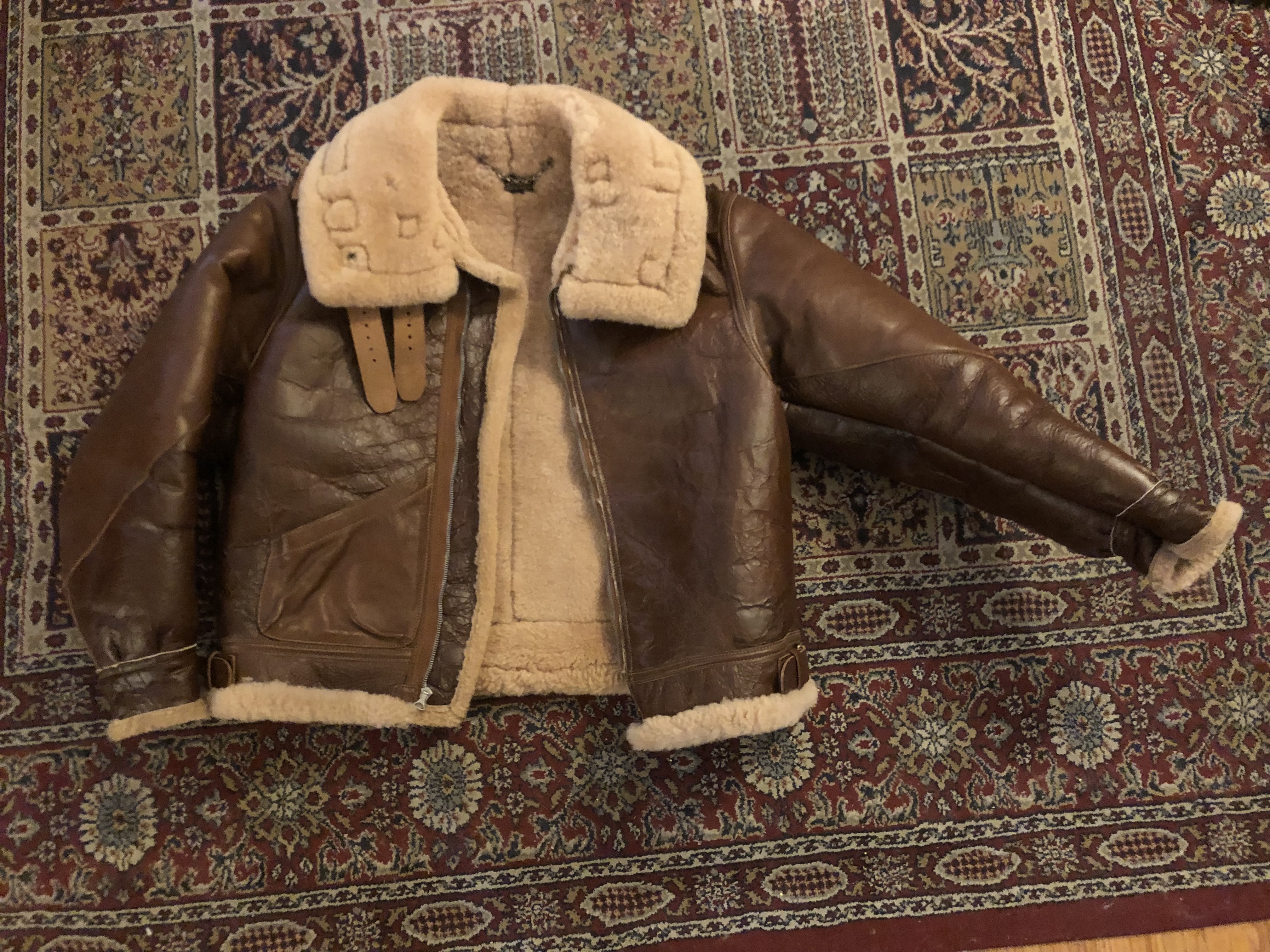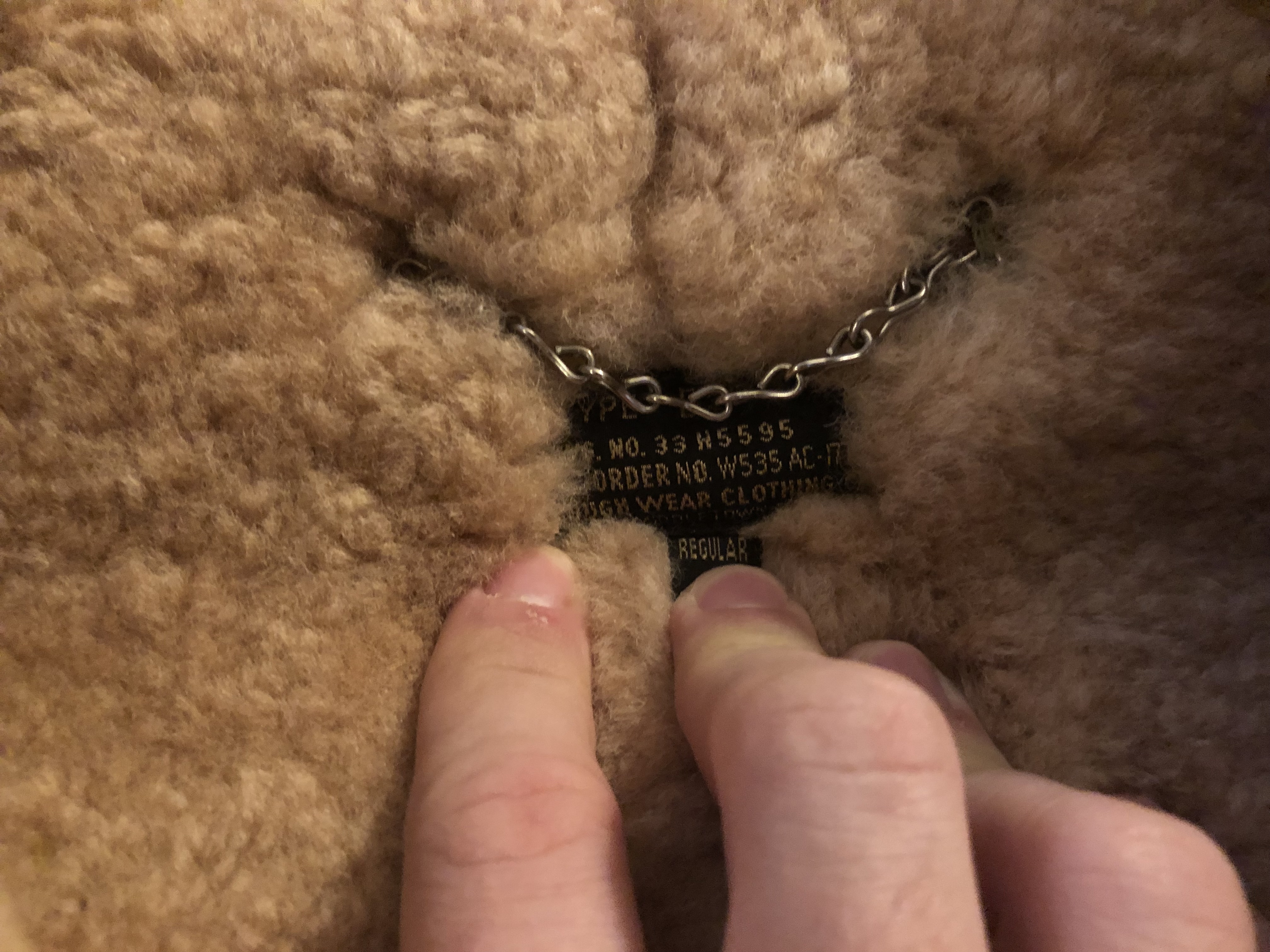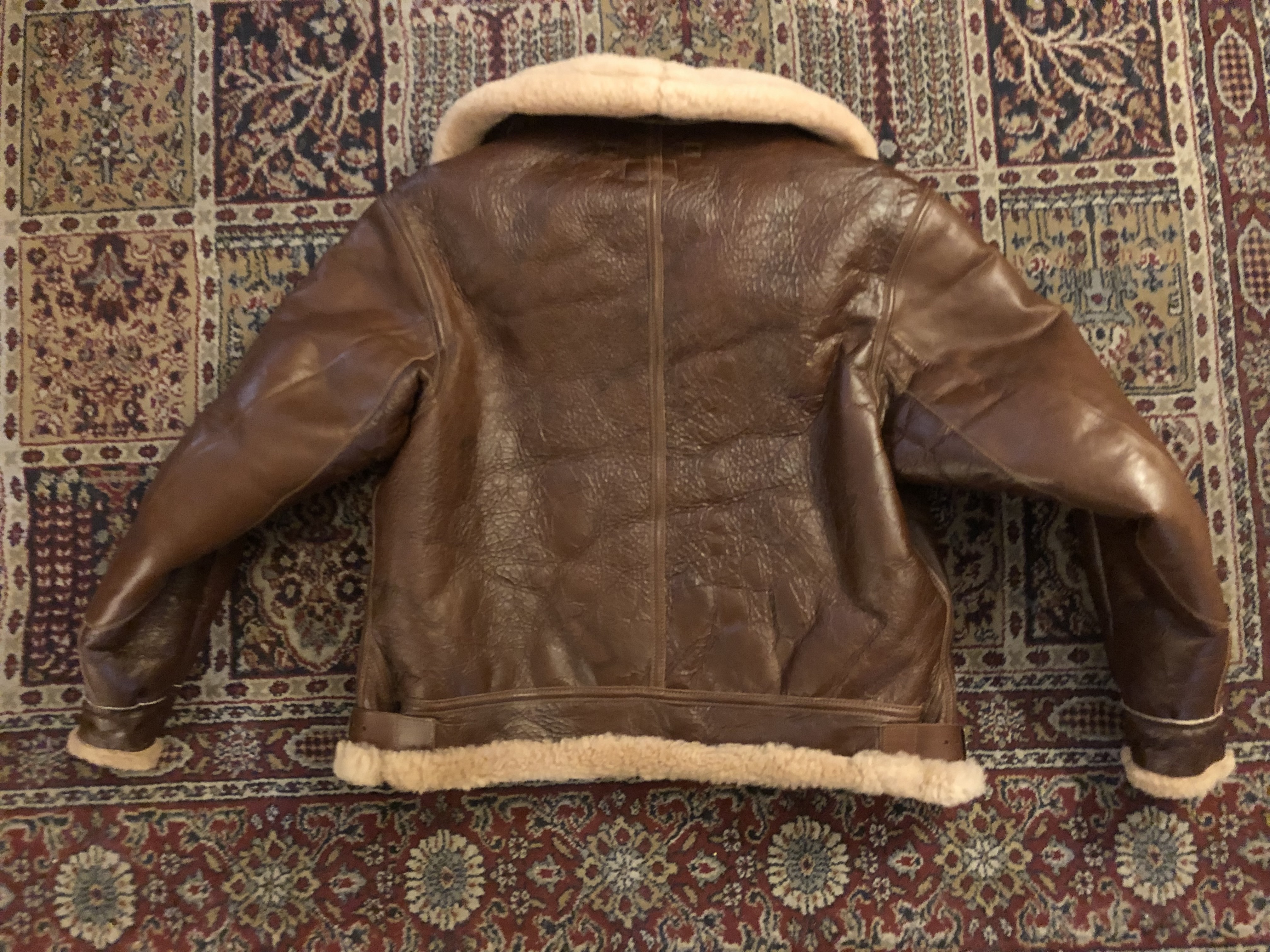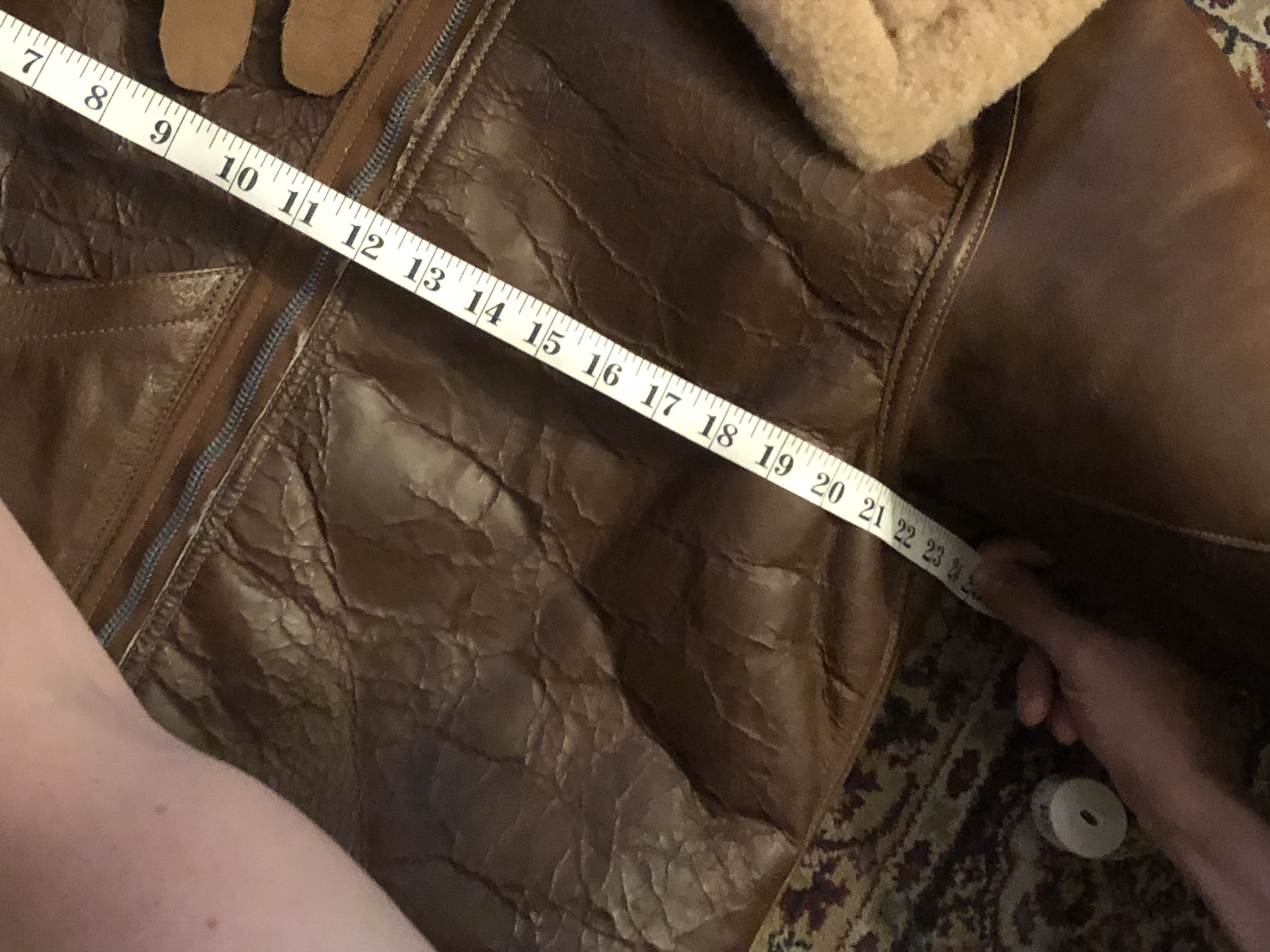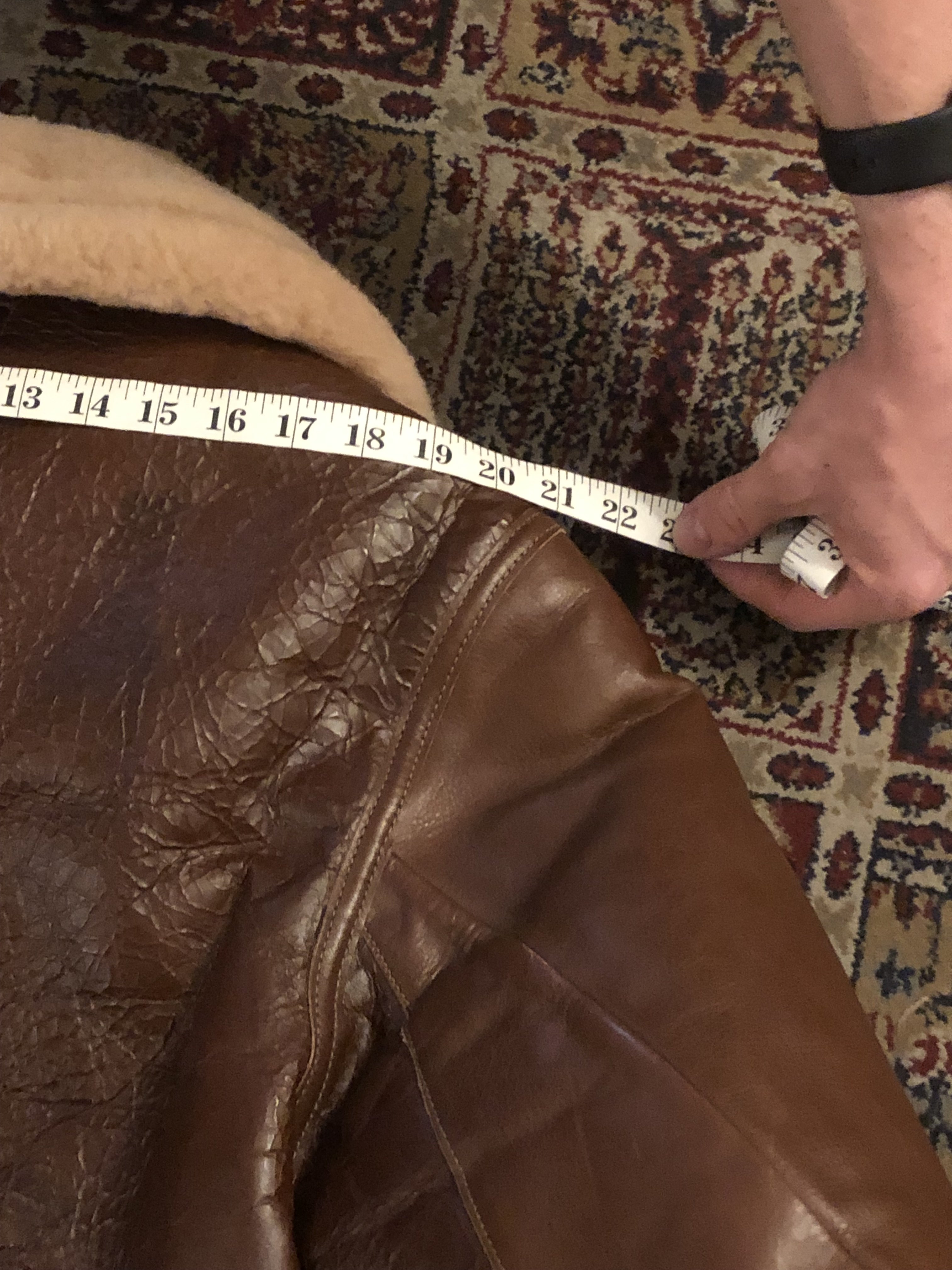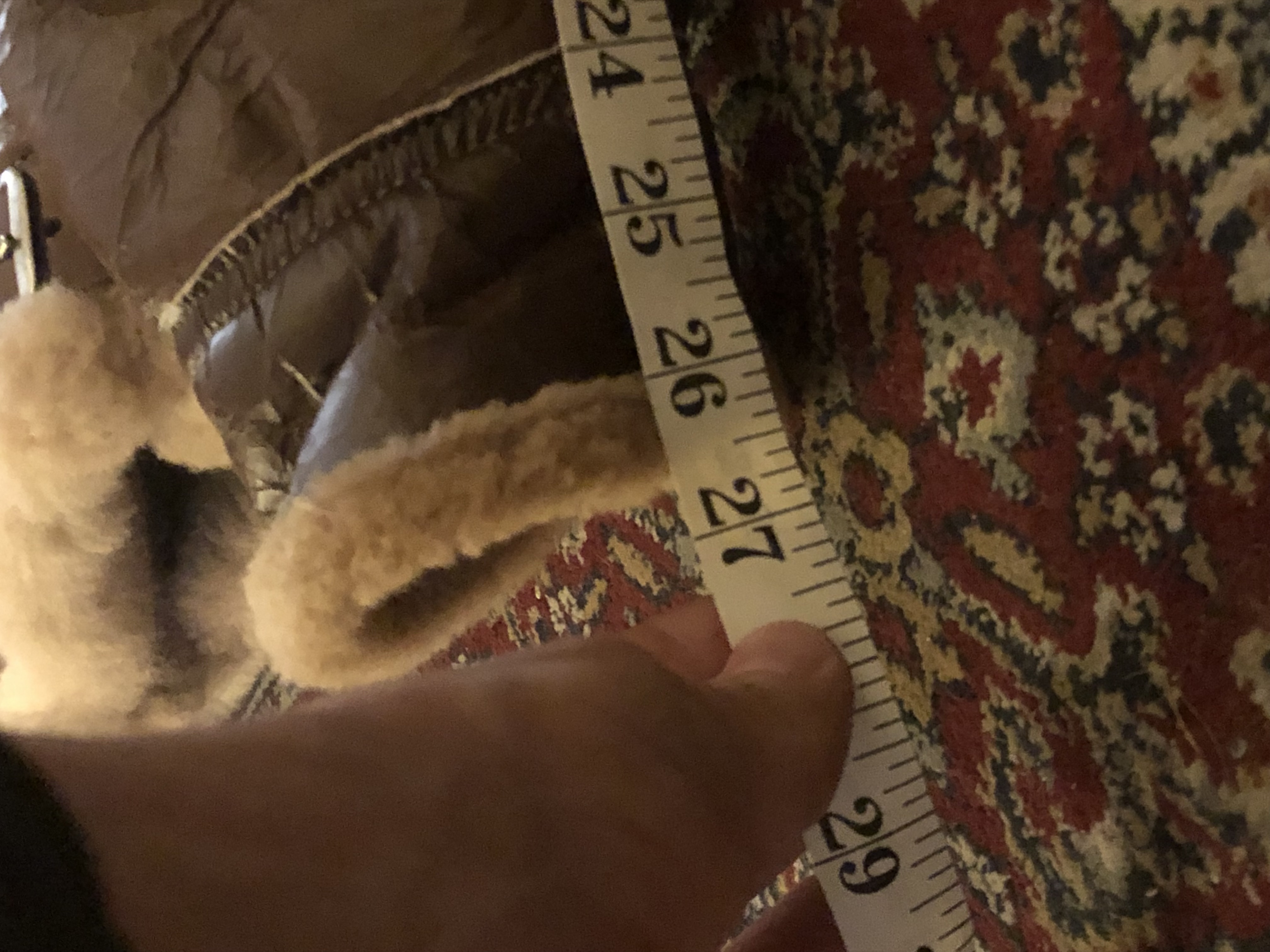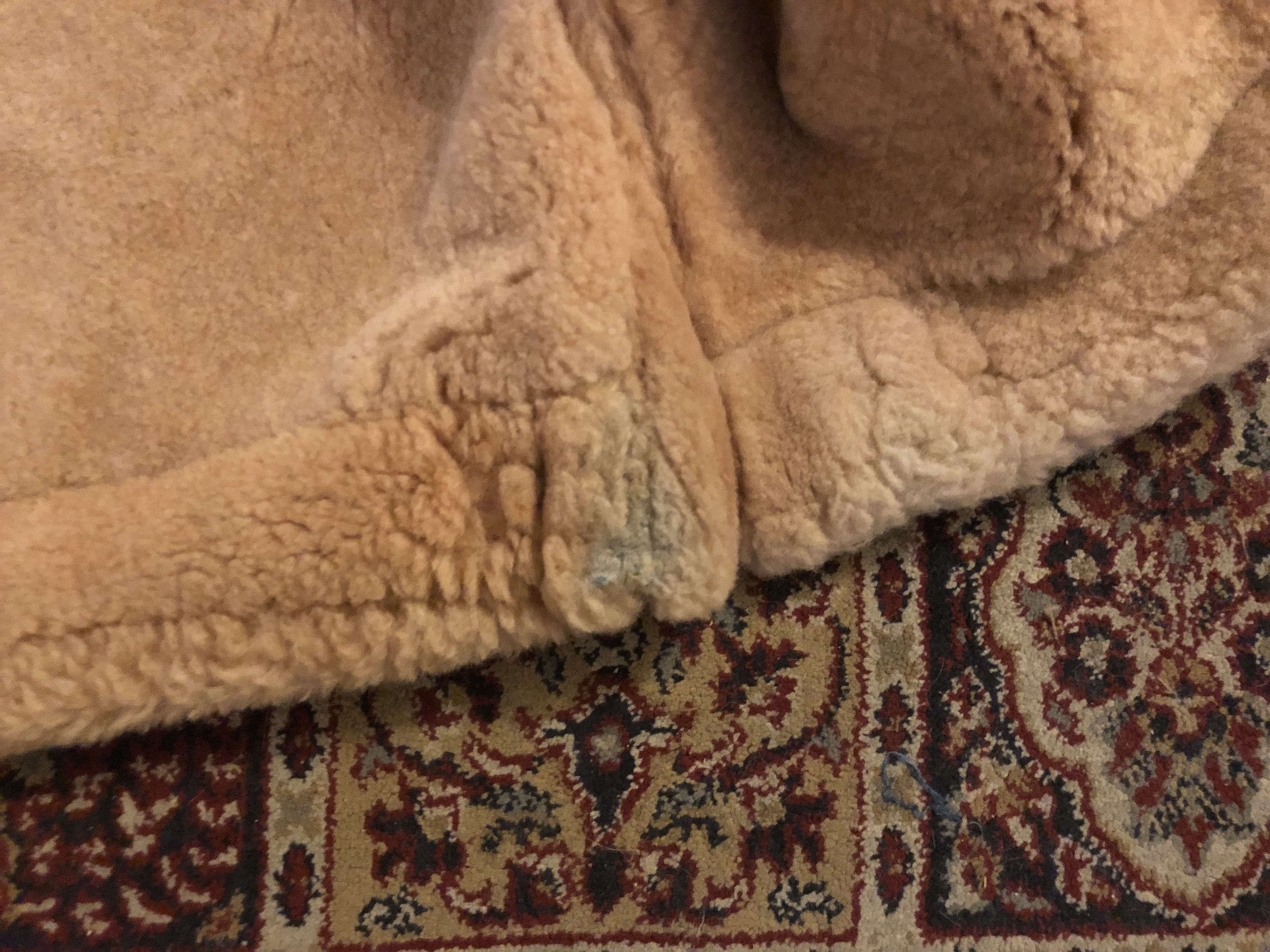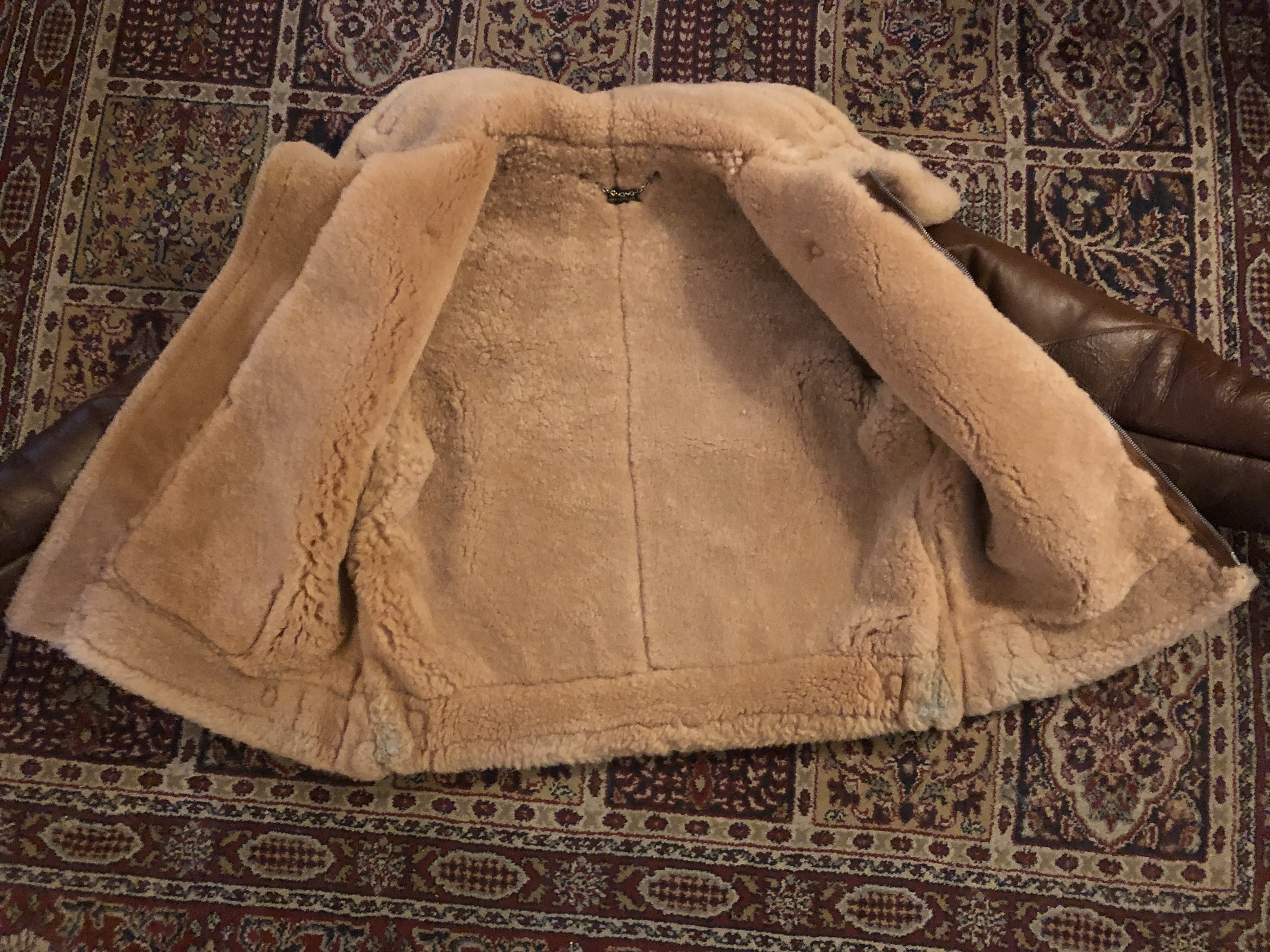 Last edited: