Two victories this week.
Mint condition Early 50s Whippet with 2 3/4" brim and golden onion skin liner tip. Love that feature!
Felt quality is better than usual on this one.
A huge size 7 1/8, so it almost fits my 7 1/4+ head and is in the hat stretcher now. $200 shipped.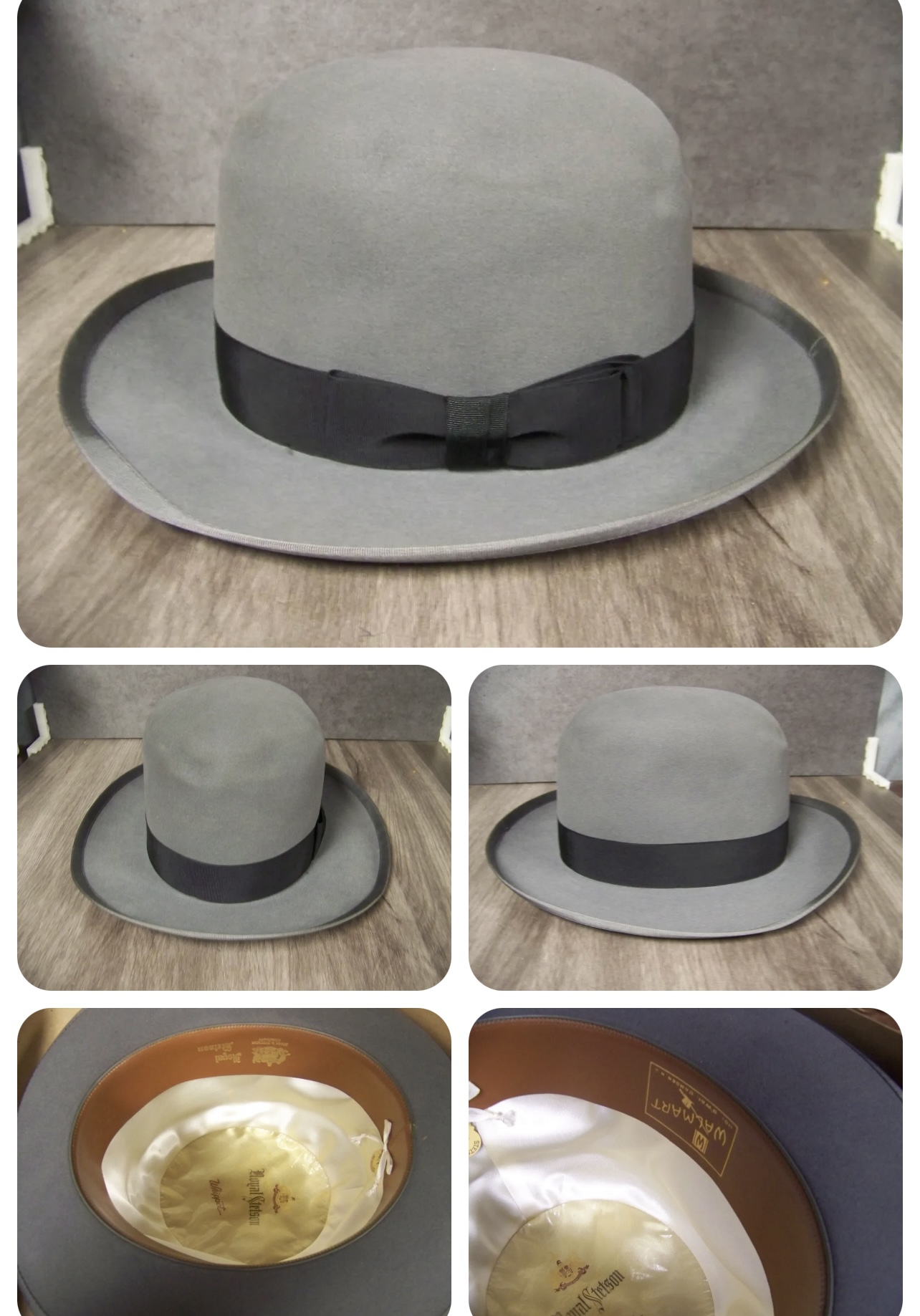 Early 60s heather Gun Club 7 1/4. I can't pass up heathered felts, especially at $35 shipped.