So, a couple months ago i ordered an ELMC Californian.
Having a weird body shape i usually really struggle to fit off the rack clothes, but according to the HPA's measurements this jacket looked like it was perfectly sized for me.
I called ELMC, and after talking to Rob and confirming measurements i ordered a 42L jacket.
When it was delivered i was disappointed to find a few things wrong with it, it had snags and stains in the lining, and a couple dodgy stitches. Considering the price this jacket goes for i was less than pleased and sent it back.
Rob immediately offered me a remake, which arrived yesterday and is perfect!
As most of you know, ELMC doesn't customize sizing, they just offer regular and long sizes.
Since they have a 0.5" tolerance policy i asked Rob to make sure the sleeves and body length were long rather than short, and i have to say the fit is as good as it could be.
This is weird considering nothing ever fits me, and since this jacket fits me so well, it must really be hard for "regular" people to get a good fit.
This jacket is definitely aimed at people with an athletic build, very V shaped.
The Leather is thin but not flimsy, it has amazing grain and looks like it will develop a lot of character.
The Rayon lining is very silk like, it glides on and feels cool. With the lightweight leather and rayon lining this is a great jacket for the hotter months.
It feels a lot cooler than a FQHH jacket with a thick cotton lining, and i could easily wear it if the temp was in the 20s C (70F) without dying like i do in my other leather jackets.
The stitching on this one is perfect, probably as good as i have seen on a leather jacket.
It is almost on par with Lewis Leathers, and IMO cleaner than Aero and Alexander which to me have always been good, but not great.
Customer service wise, i have only good things to say about ELMC, Rob is a pleasure to deal with, always ready to answer questions and a really nice guy.
Yes, they did let a jacket out that IMO should have been flagged by QC, but they did everything they could to correct the issue.
All companies make mistakes, it's how they deal with them that is important to me.
One thing i must add, is that i really love the collar! I love how it is in a straight line with the zipper and ends up pointing straight out rather than down.
It is pretty unusual compared to what is available on the market, and it really gives a special look to this jacket.
Now, pictures: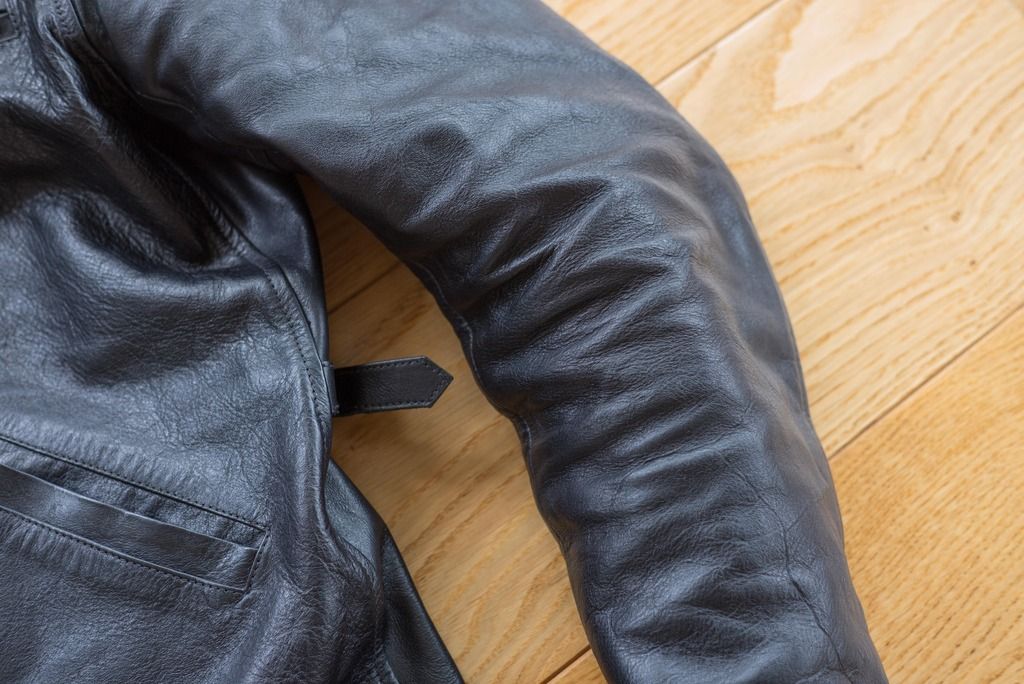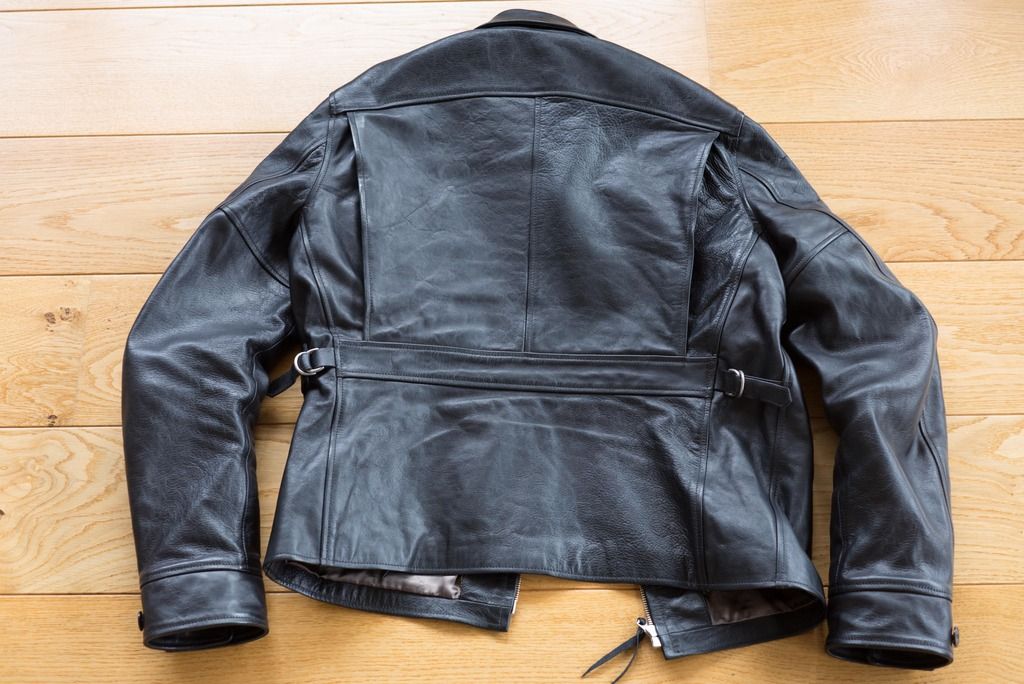 And fit pics, considering this isn't a custom jacket i have nothing bad to say about the fit.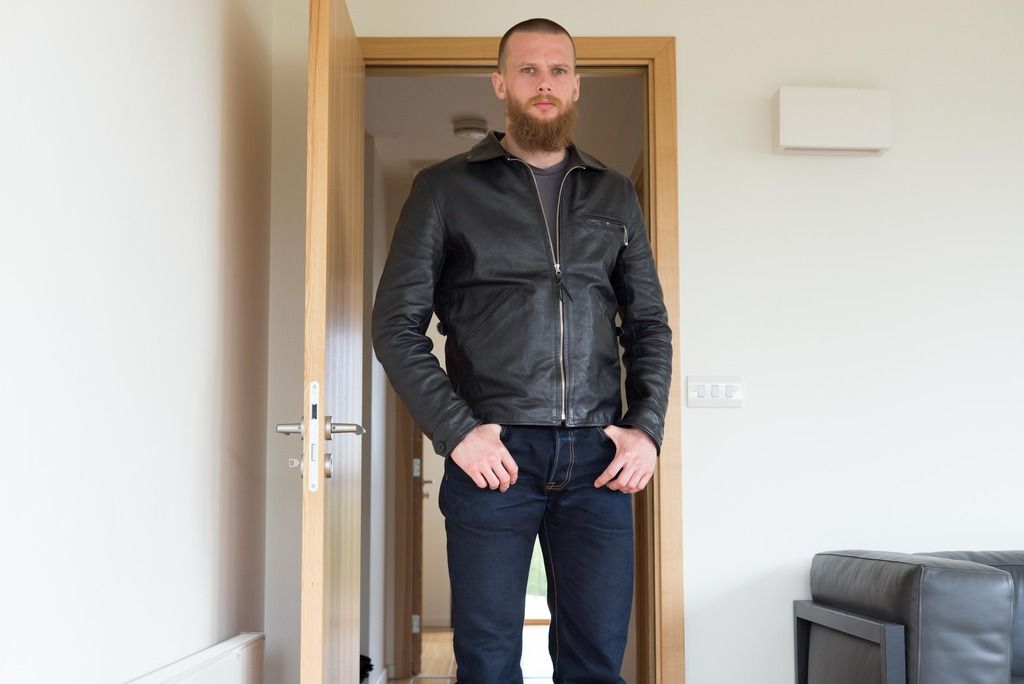 All in all this is a great jacket that i would not hesitate to recommend, yes it is expensive, but it is a great jacket, great hide, great design, and i feel that it was worth it.
Last edited: