I just made a great score at one of our local antique shops. The Monty was in getting aligned, so I perused the shops while I waited.
...and I found this.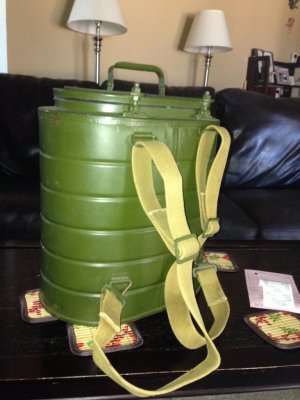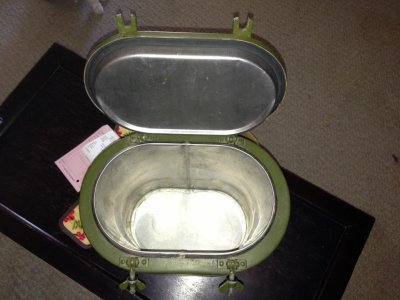 I'm not sure if it is US surplus, but looks to be about WWII/Korean War era, though the hot chow cans we had when I was in the Marine Corps were not much different. All I know is that this is going to work great for camping! I don't think I'd wear it very far using the backpack straps, though. I had to walk the 3 or 4 blocks back to the alignment shop, and it digs in pretty good...and that's when it was empty. I'm anxious t test it so see how well it keeps things cold (or warm).
It'll be a great conversation piece for keeping beer cold for a backyard barbecue, too!