Short Version: Greg is awesome, his jacket is worth the price.
Long Version: This is a late review as I've had my FL Manhattan jacket for more than half year now. So here goes: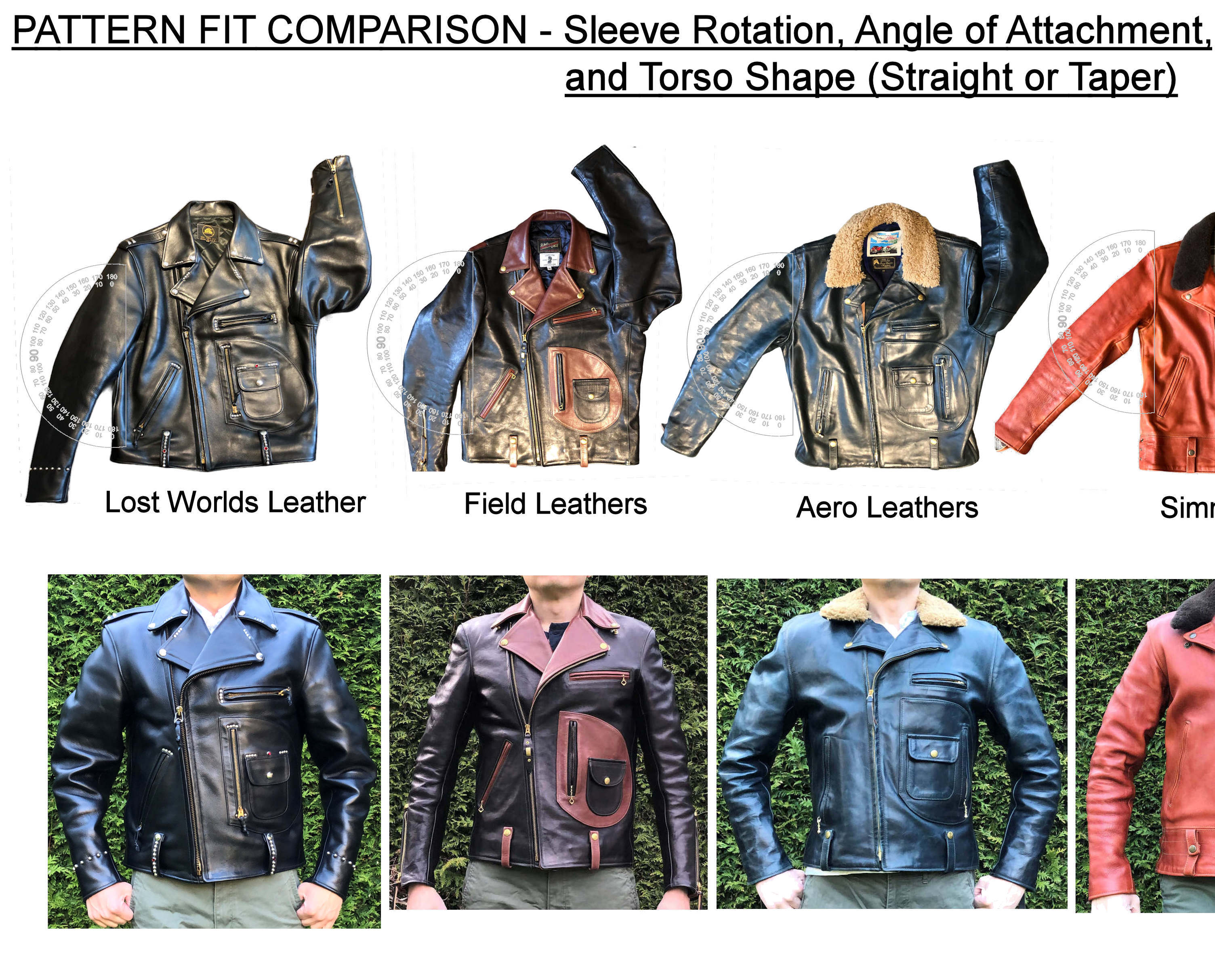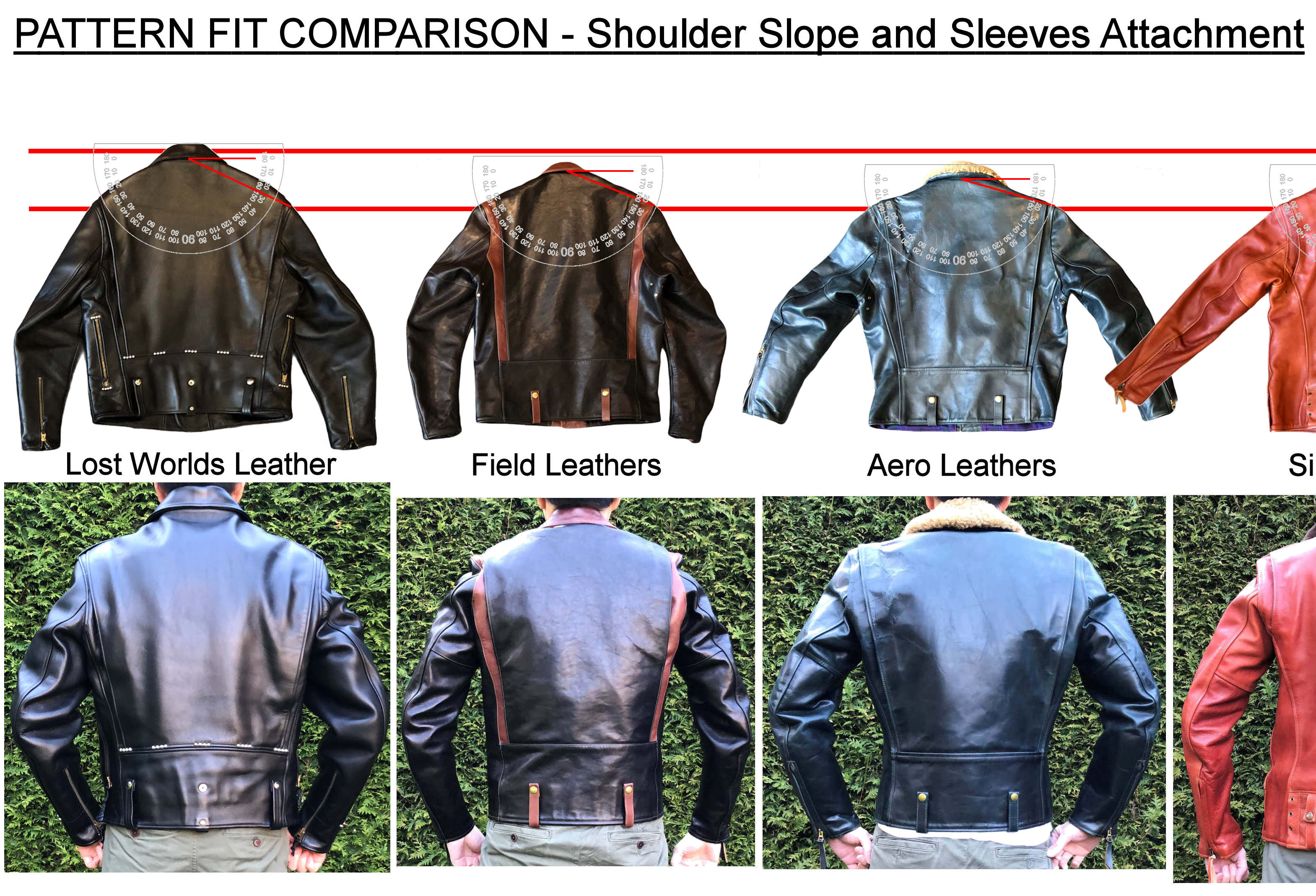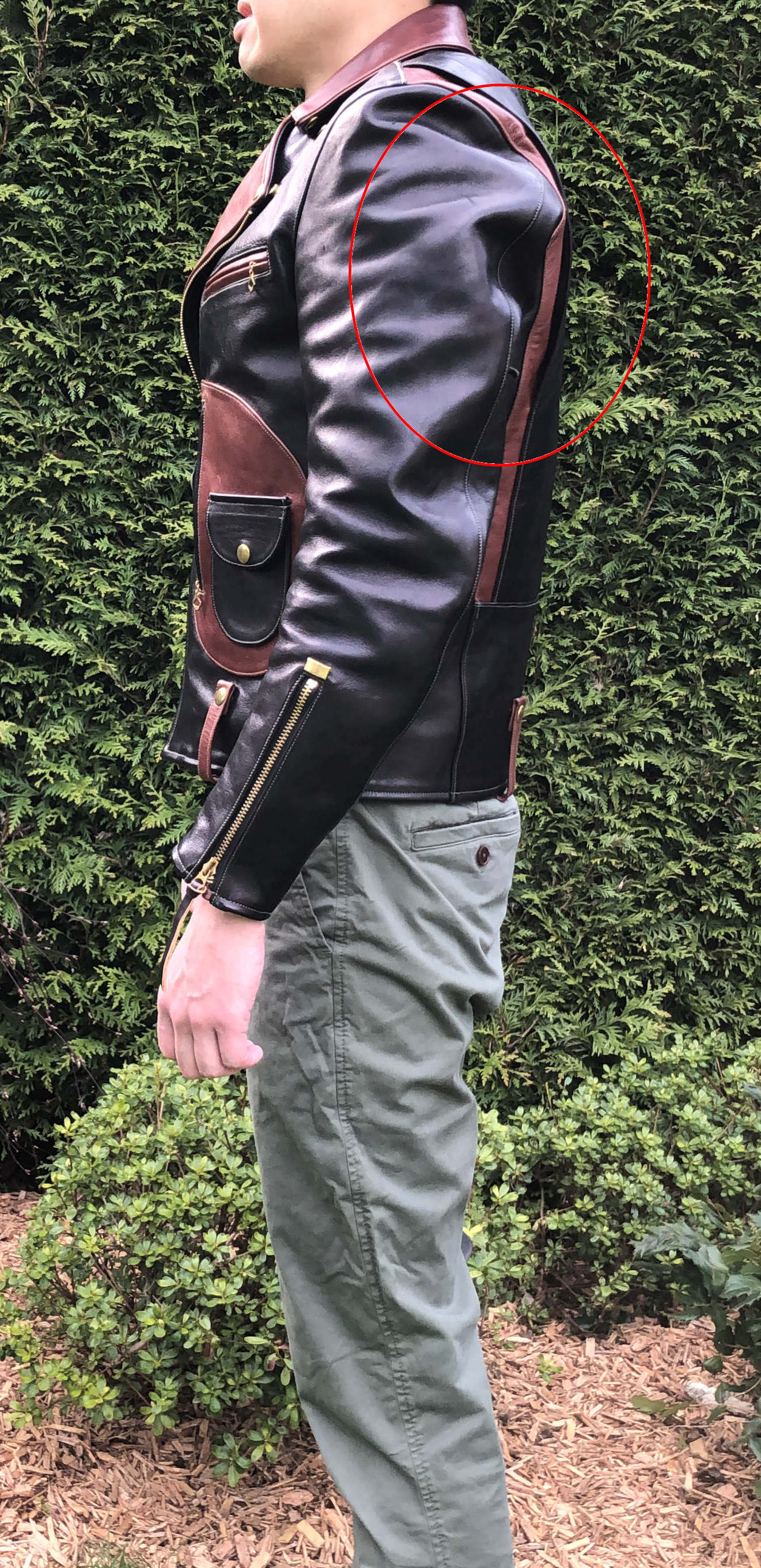 1. Fit and pattern and mobility
FL has the slimmest fitting torso, size 42 has 18" shoulder, 22" P2P. Greg's jacket is like a vest with sleeves, so the narrower shoulder width works. In suits terms, FL is Italian cut (slimmest body, sleeves goes under the shoulder), Lost World is American cut (boxiest body, sleeves goes under the shoulder), Aero is very British cut (tapered military style with sleeves same level at the shoulder).
FL sleeves are also rotated forward and inward. This may not be every one's taste for daily wear, you will have bunched up leather at the triceps when your arm's in normal position. See photo above.
FL shoulder slopes are normal. Aero is the flattest and Lost Worlds is on the other end of the spectrum. This is what I mean by shoulder slope flat or angled.
FL has very similar shoulder slopes as Lewis Leather, Simmons Bilt, and FiveStar. No matter what shoulder shape you got, FL should work for you because it's right in the middle.
2. Details / Craftsmanship
Greg set his sewing machine up at 11 stitches per inch. Higher count doesn't mean anything except slower production time. Lewis sews at 6 stitches per inch. The higher stitch count shows that Greg gives all he's got into every jacket. It would literally take him almost twice as long to make a jacket than others. Not the best business decision if you ask me, but he does it, to set himself apart from others.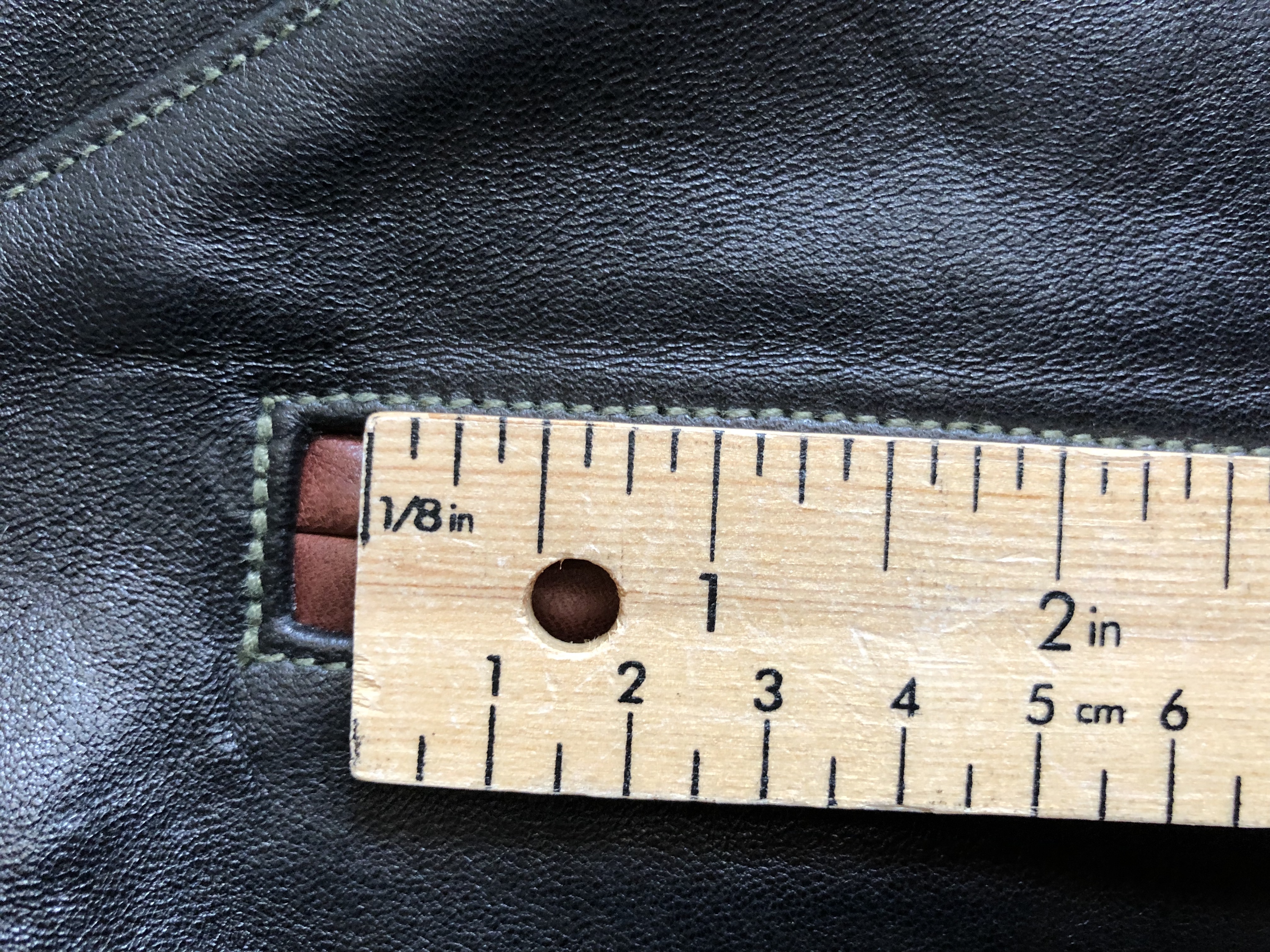 Greg also puts a lot of effort into building his brand. You get a very high quality dust bag with the jacket:
FL brass zippers is the best out of all jackets I have. Lost worlds uses NOS boxy talons, but the tapes all failed. Aero uses brass plated stuff for their regular talons, not great. Although Aero's Boxy Talon is a lot better. If you order Aero, go with Boxy Talon Brass zippers, same price much higher quality.
FL also used one piece leather for the bottom inside hem. Lost Worlds uses smaller pieces stitched together. Aero give you a single kidney panel, even when its uses more leather than the whole bottom hem, out of stubbornness. Again these are all the little details that set Greg's jacket apart, but not the best business decision imo.
FL quilt liner material is also better than others. Same warmth as the super warm Vanson quilted liner, but more luxurious feel and less bulk.
Now the following is my own very bias personal view:
Do I regret buying FL at full price £1,030, No. But he is too cheap and too expensive at the same time. If I put in the same effort I would charge more just to make it viable business. At the same time, buying leather direct means I can get a Shinki jacket made in USA for less than what Greg charges now.
Would I buy another FL jacket, Yes BUT I don't want to wait a year and It's gotta be something I simply cannot get anywhere else.
I missed Greg's Badalassi jackets, which was a good deal for what he was asking for, compared to what others are asking for. Too bad.
That's all I got. Thanks for reading.