Need to thin the closet some more.
There's several hundred page thread on what and what not 5* is, so I don't want to oversell this. Imo, it's a very high end mall jacket on the leather and other materials, but right up there with the mid tiers as far as construction.
This was inspired by something Mrproper had done with them. Some a2 qualities, some a1, and some g1. Super comfortable, leather is their premium steerhide dark seal. Very thick, but super soft and pliable. I hesitate to call it teacore, but there is a lighter tan base underneath. So as it chips and wears, you will get a more worn in look. The grain is fairly uniform but I did highlight a nice piece in the pic
Liner is olive green drab cotton drill and sleeves are satin finish. Contrast stitching as well. Really nice quality knits in black color.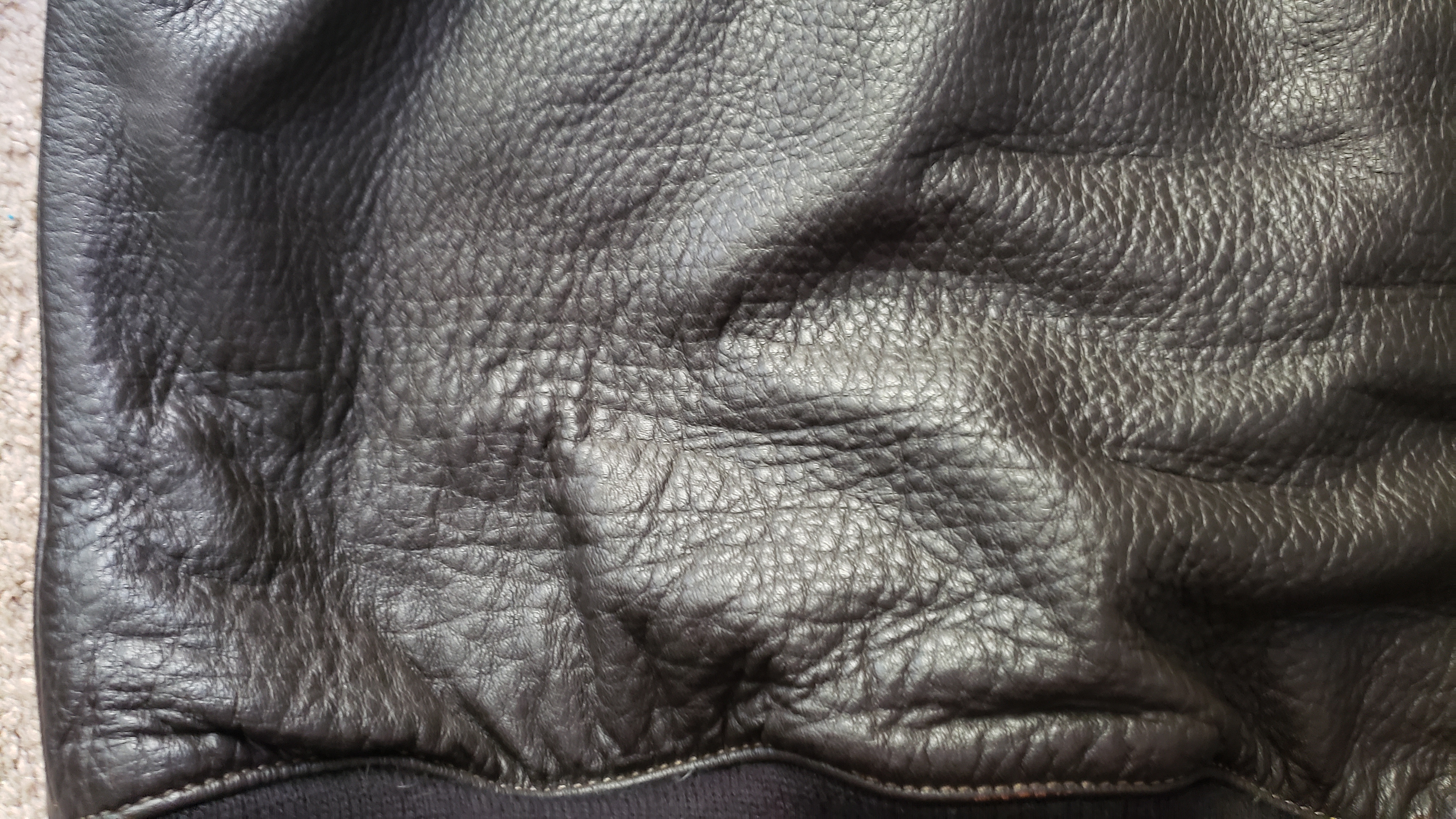 worn maybe 5 times. Great jacket for the price and maybe a cheaper preview if you were thinking about trying 5*
Cost me $330. Selling $160 obo ppff conus only shipping incl. Wont be worth the trouble going intl on this one.
Ptp 22.5
Shoulder 18.5
Sleeve 26.5 (end of knits) around the curve
Back 26 (end of knits)
I'd say a 40/42 tts but like I said, it's very soft and pliable so probably some give if I pulled for the measurements.