Long post, readers be aware. This is a post about my 5Star journey so far:
It started here when I saw this thread. And then I sent Shawn this for my first jacket:
Yeah, I tried to copy Himels bike jacket with fur for the ladies.
The sleeves turned out too baggy, so I corrected that and went two more: All goatskins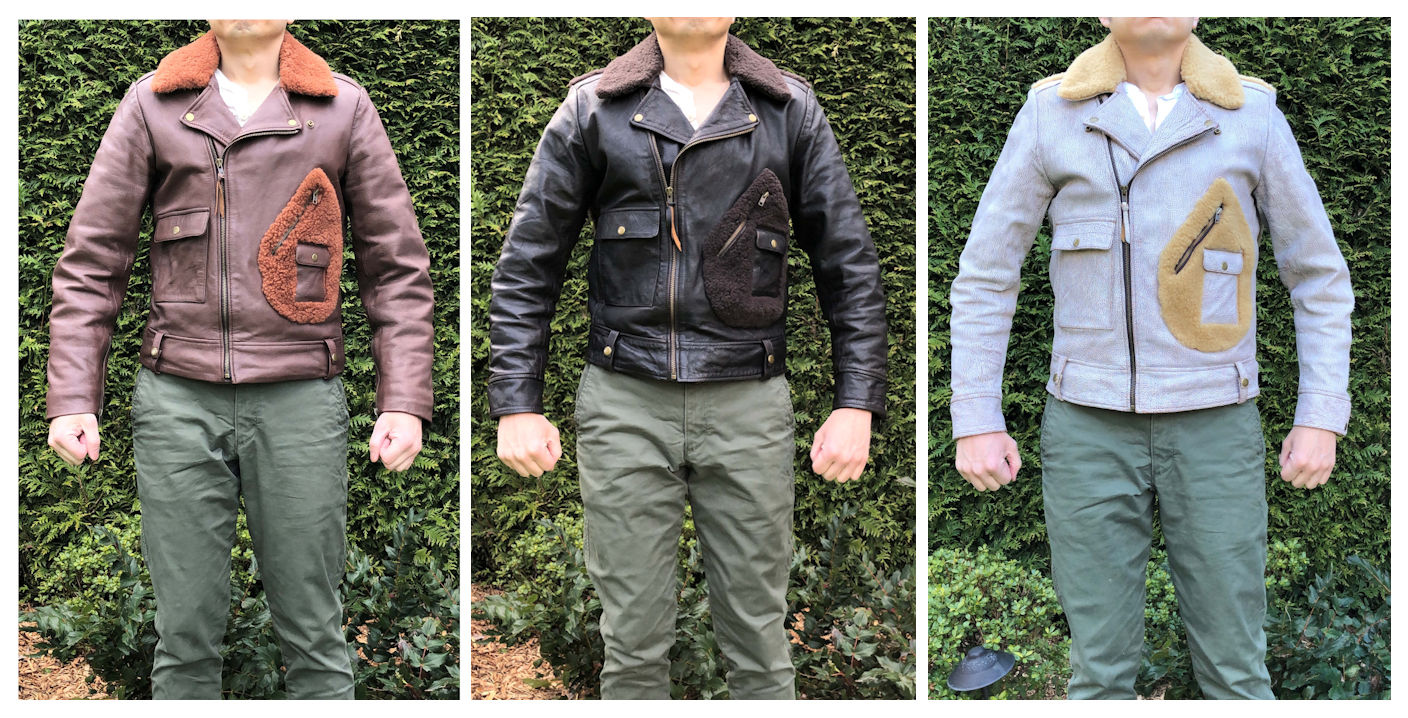 I tried and failed to get an "arctic issue" cycle queen grizzly, but thanks to Shawn for working with me on custom waxing the conic goat.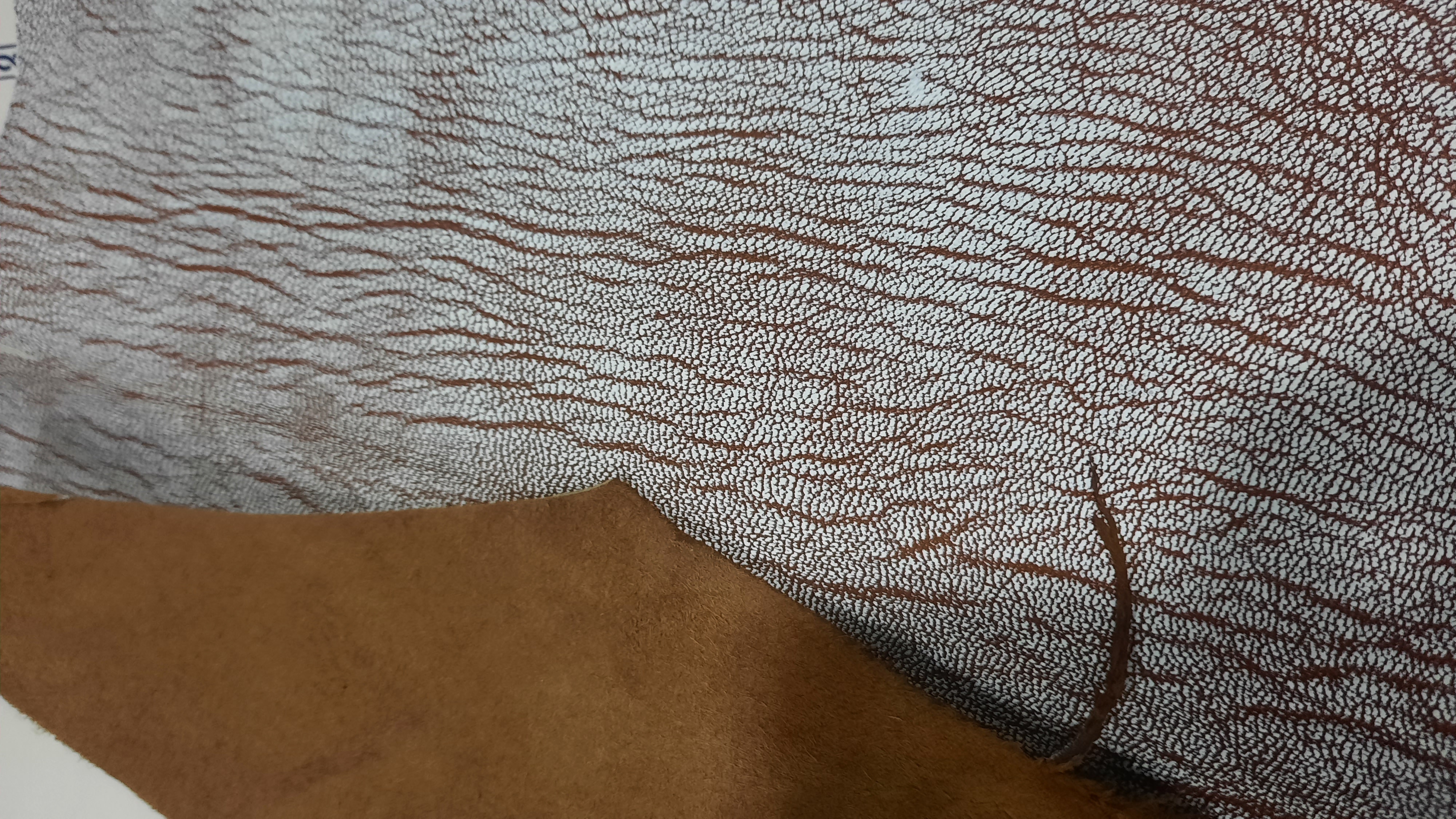 Then it was onto more jackets based on the same pattern block that I now know works. I sent him some Horween green Cavalier HH which is like chromexcel but thinner and brighter color. The Teamster copy was an accident because I didn't know how much leather was needed and I sent too much. And I just lengthen the existing block to make the teamster copy.
All goats except the greens:

My journey came to a bump in the road when I tried out the CHL. It is not Shawn's fault. Did any of us ask for softer leather? We asked for thick and CXL finish and he delivered on both. But the leather is too stiff for jacket wear. The natural one could work, maybe.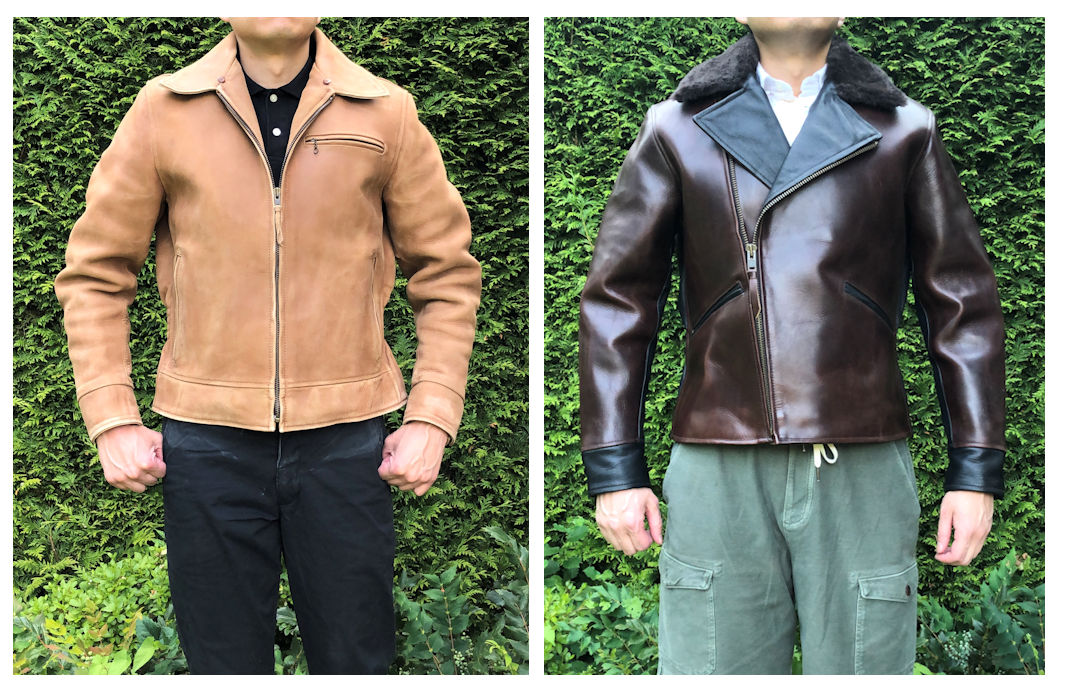 There is nothing wrong with 5star pattern.
I have the "best" patterns from Vanson and JL. Both does what it is suppose to do, the back stays down while the arm extend forward. 5Star does this well too, except the CHL because it's too stiff. Not pattern, but leather problem. If either of my Vanson or JL had the CHL it wouldve been the same problem.
Vanson:
JL:
Five Stars: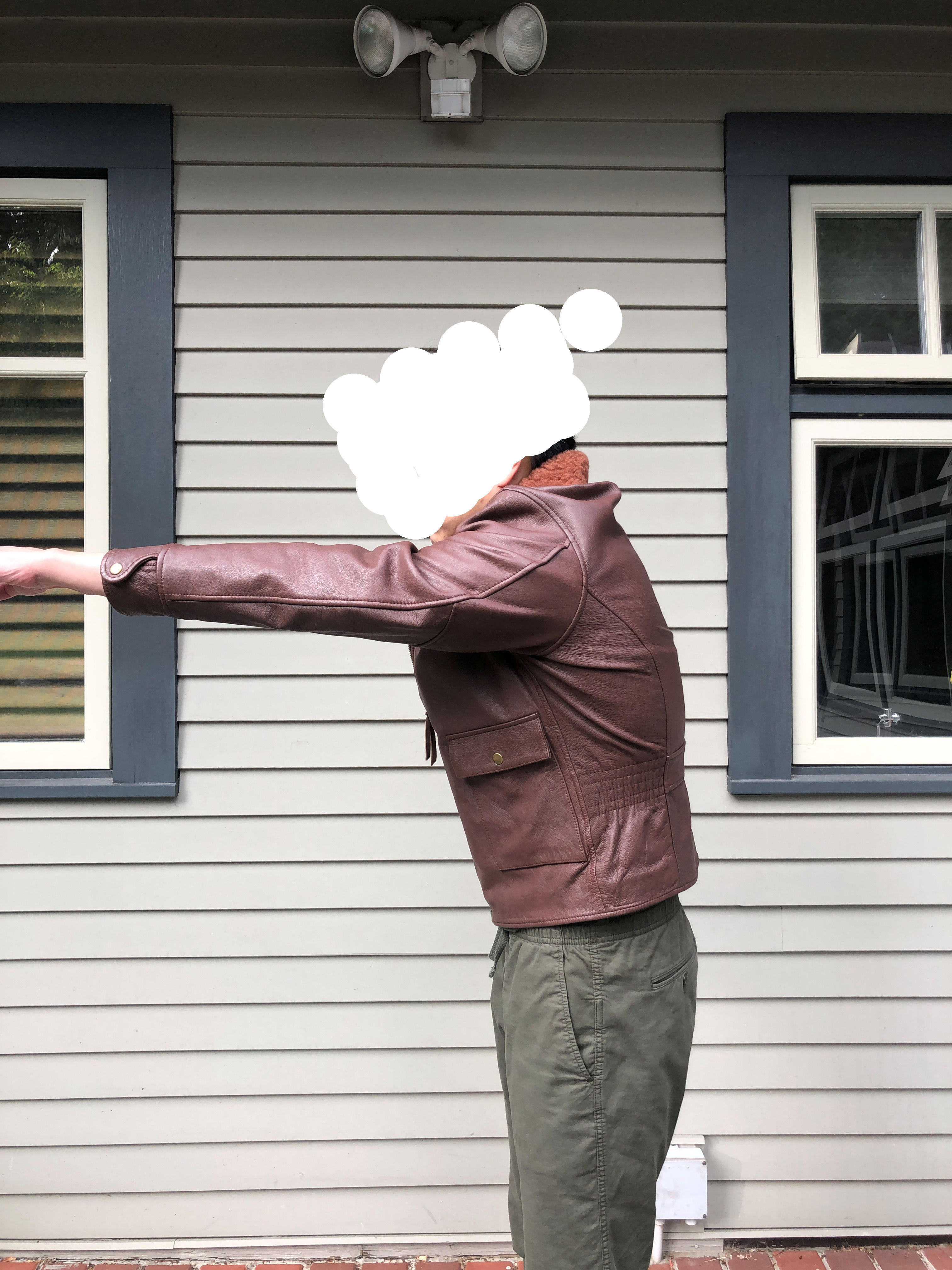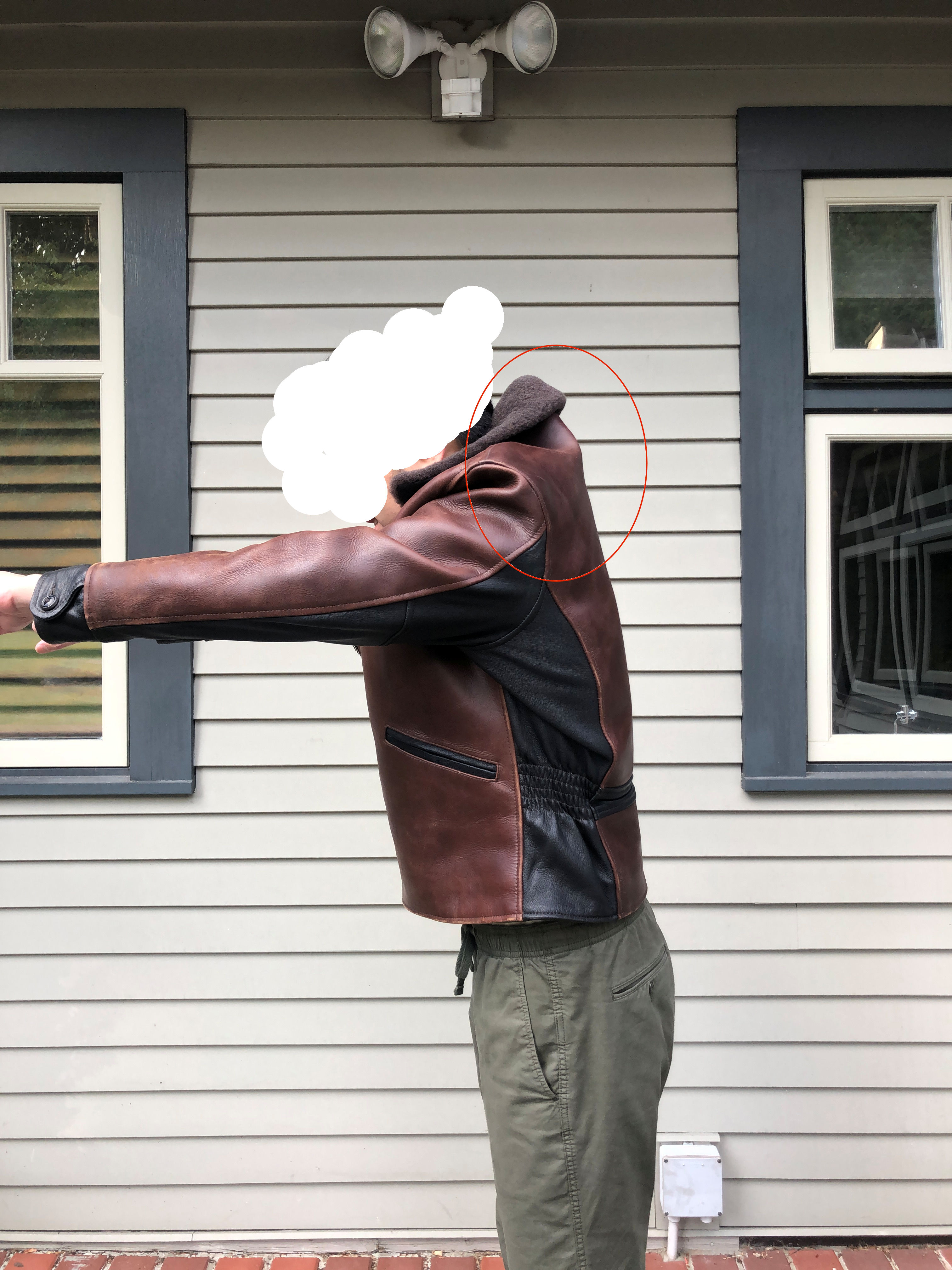 CHL especially the brown one is just too stiff for jackets. I am sorry Shawn got caught up in this. I am sorry members here including myself bought into this. But it got nothing to do with Shawn as a reliable jacket maker and definitely nothing wrong with the 5 star patterns.
More 5star jackets on the way. Yes, I am a big fan of 5star. Because it's a lot of value. The quality is on par with Western brands, but at lower price. And Shawn's willingness to try anything for his customers. JL does this too, but they cost more than 5Star.
Have a great weekend everyone that took the time to read this post!