SOLD!!!!!!! For Sale - superb patina - well worn $200 shipped US Sale only (its probably going to cost $50-60 to ship as its very heavy!) First to PM me with "I'll take it" gets it. PayPal regular sale (not F and F).
Pit ot Pit: 25 inches
Sleeve 25 inches (see photo)
Shoulder Straight Across: 20 inches
Front length : 27 1/2 inches
Back: 30 3/4 inches
Bottom width straight across: 24 inches:
not sure what the lining is but warm. Very sturdy wearer!
the sleeves were tricky to measure. see photo, measured around top part of sleeve. couldn't keep the tape in place for the pic on the bottom half of sleeve but you get the idea.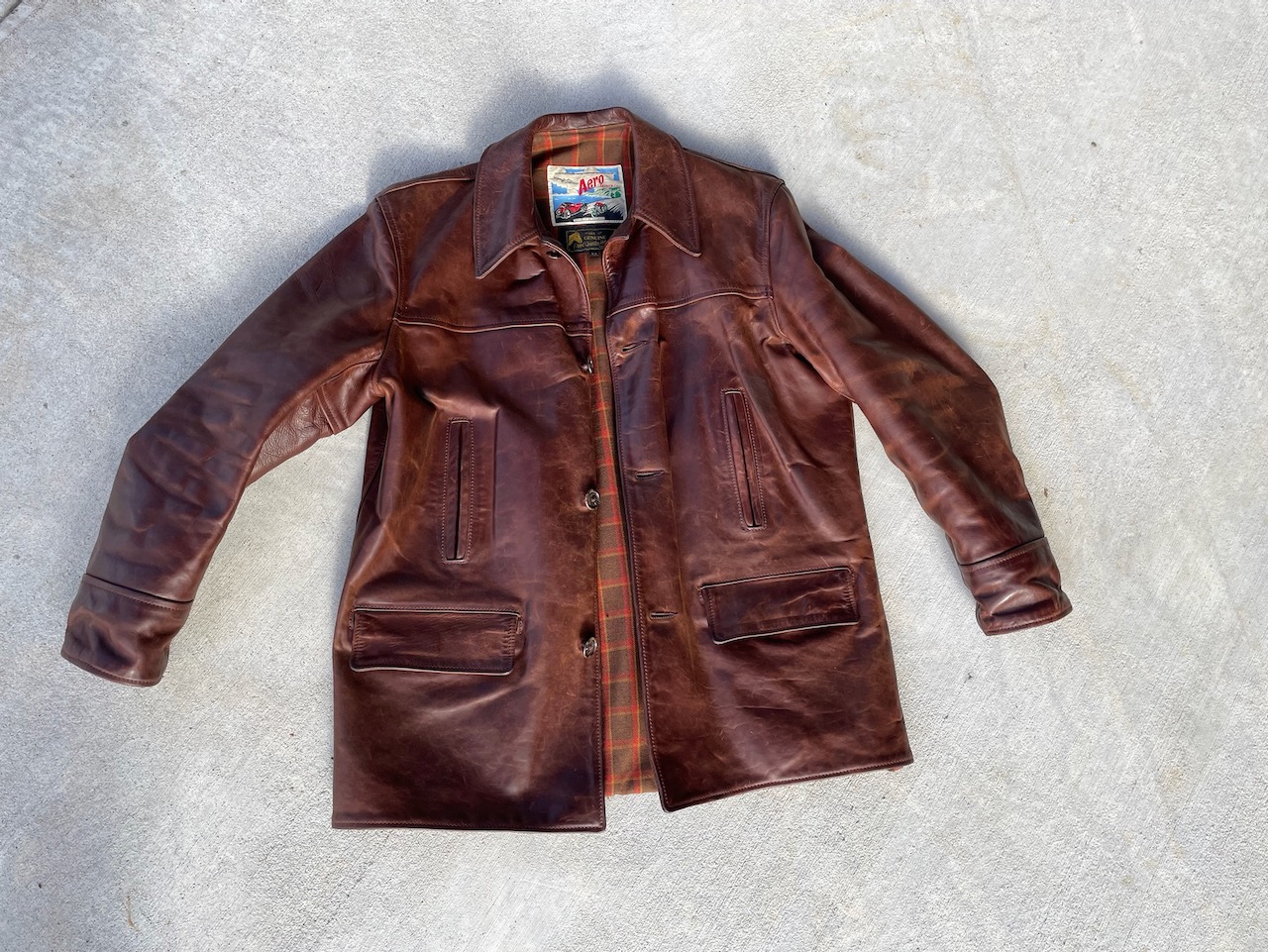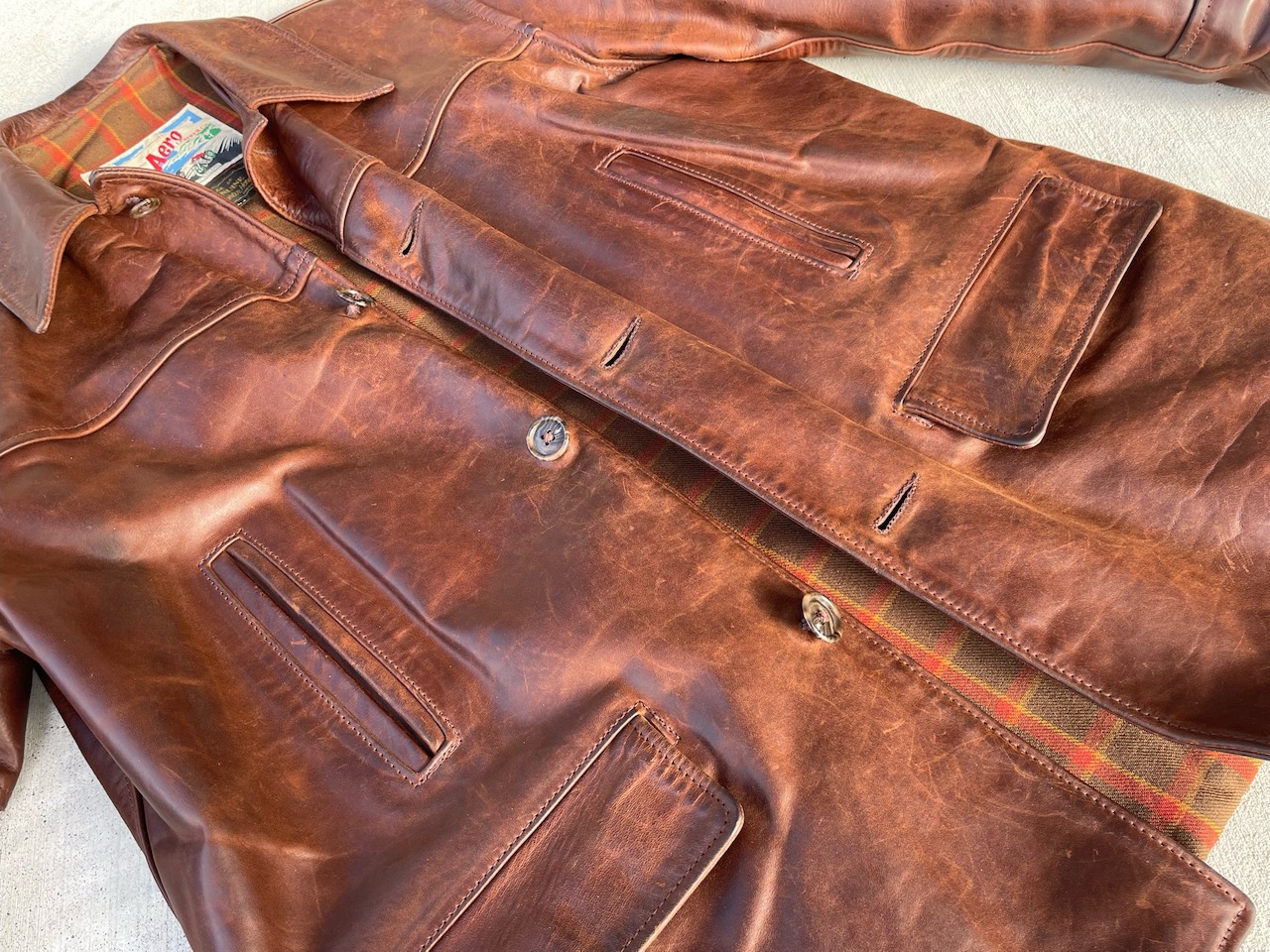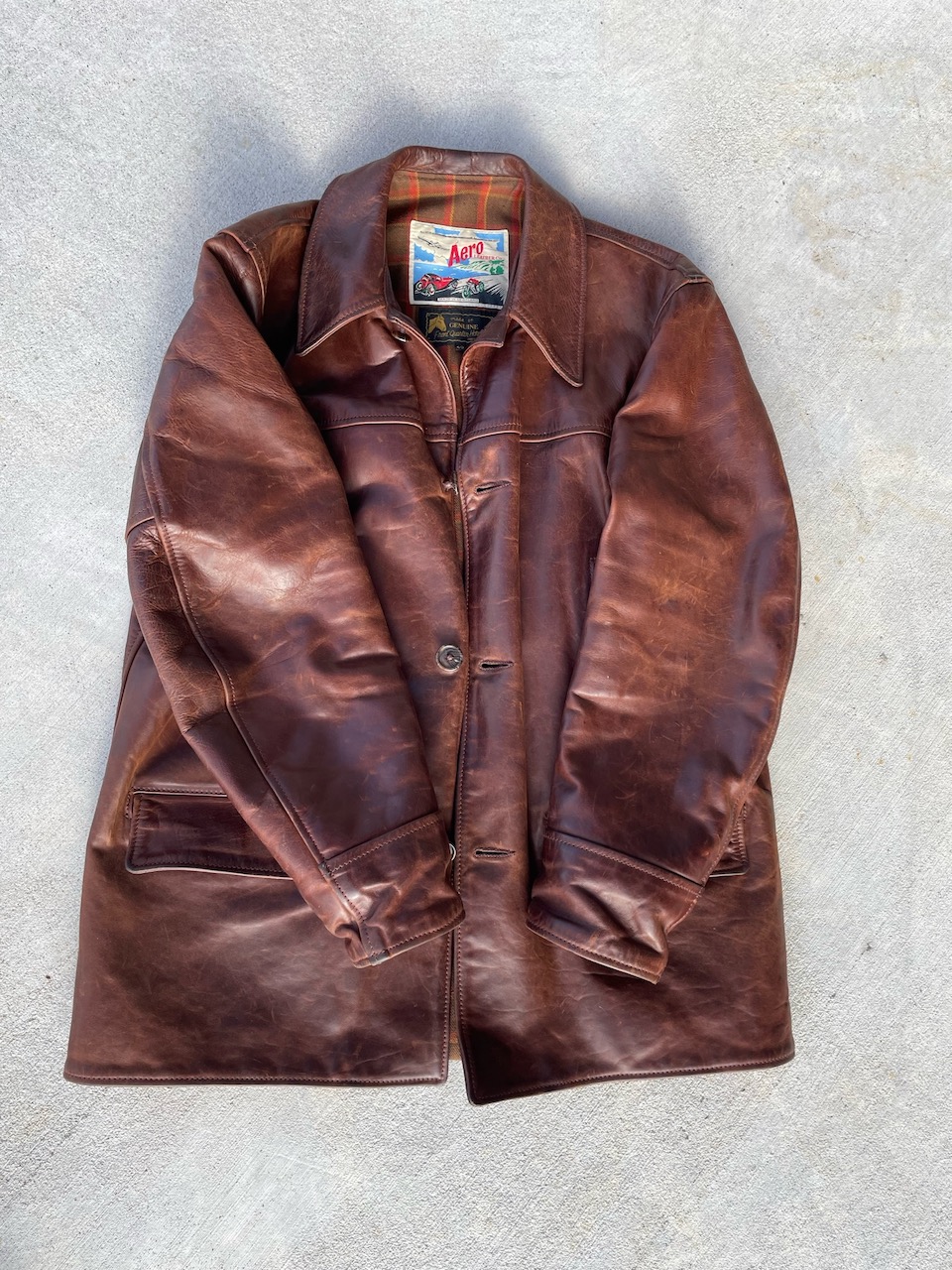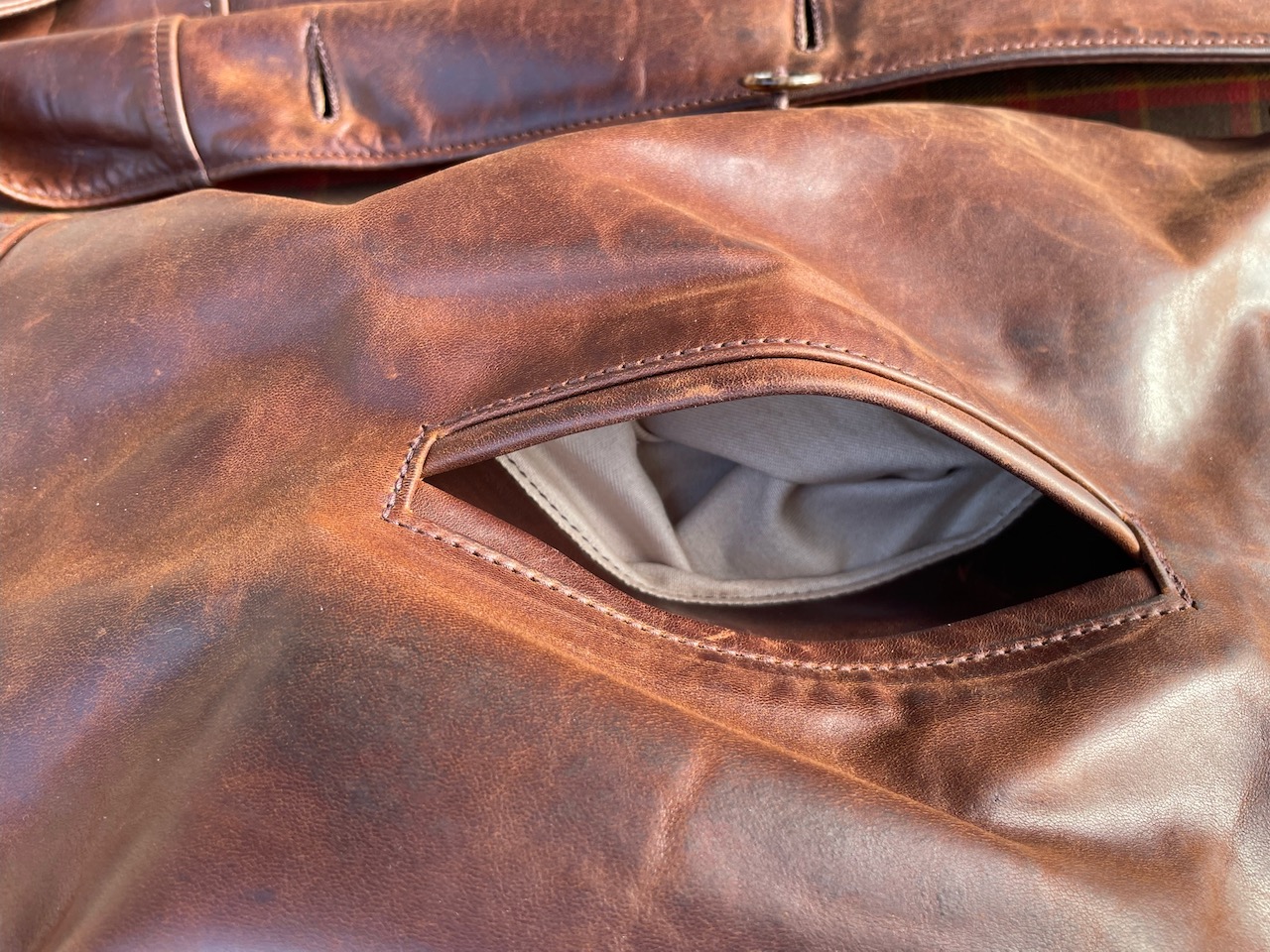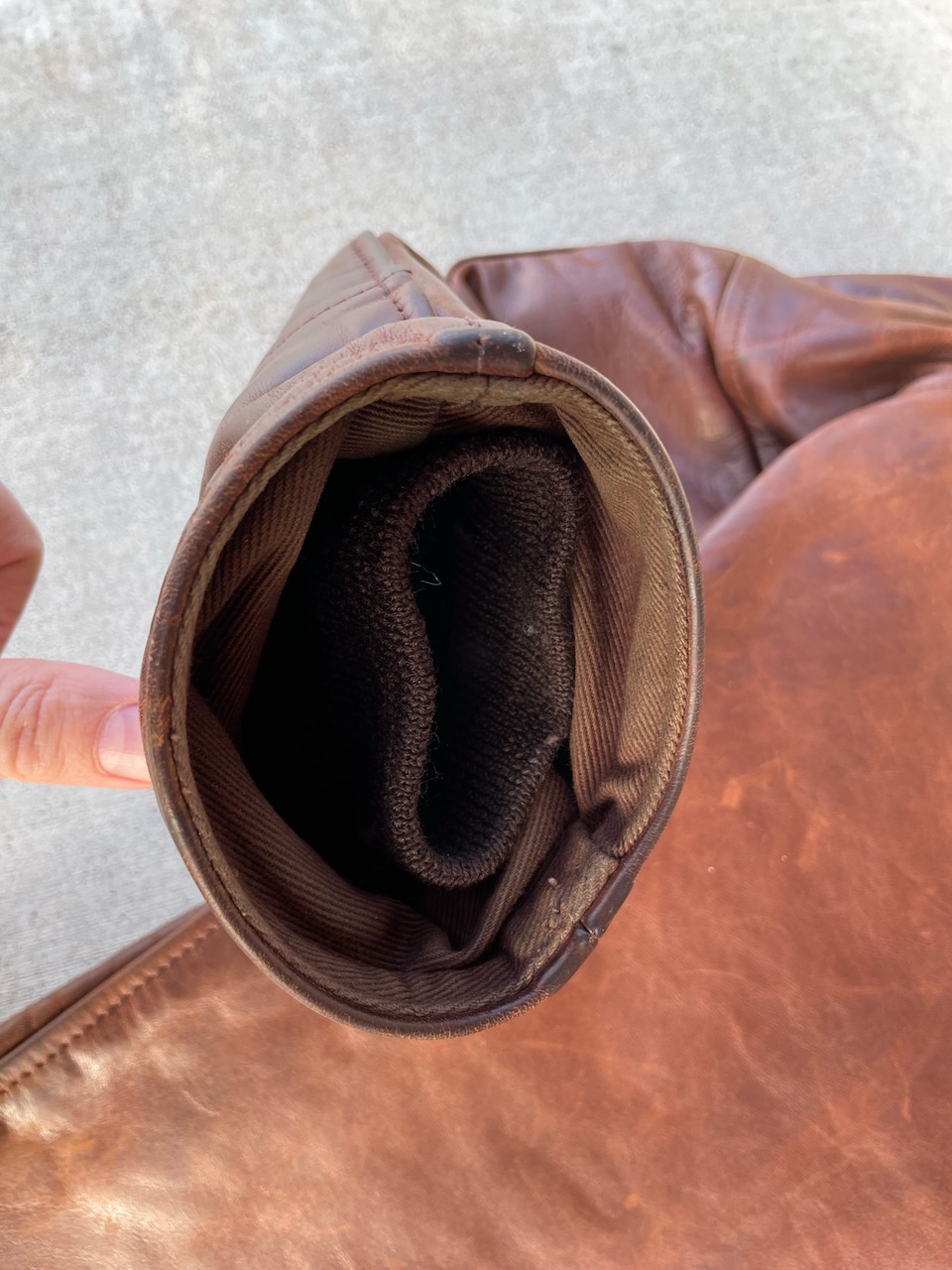 Last edited: