Hello, Newbie here.
I've been checking out this site for a while lusting over all the beautiful vintage leather jackets. I just bought my first A2 bomber that will be with me in a few days and ill post about it.
I recently came across a Matchless waxed jacket I bought "second hand" from a friend clearing his collection that doesn't fit me as I wear XS in most coats but the price was right and I felt maybe I could trade with someone or sell to someone who could appreciate it.
The jacket is in good shape overall has been ridden in but still looks good. Has a water spot in the left cuff "see photo" as well as a pinhole in the left collar and left breast of the coat due to the previous owner wearing it with some pin badges. Has a brown strap line going across the body of jacket. If you need more pictures please let me know.
The jacket is a Chestnut brown waxed leather has a good weight to it.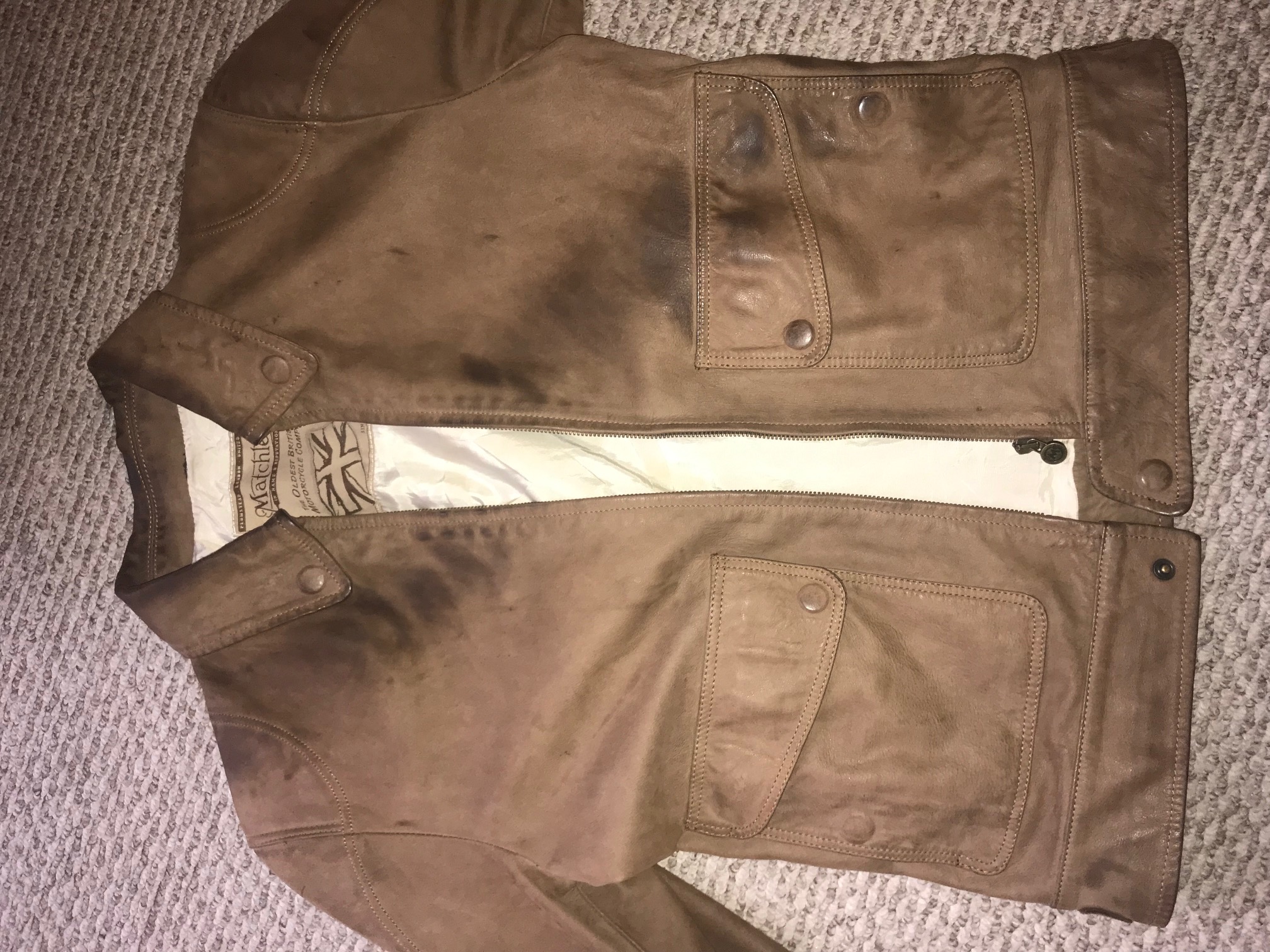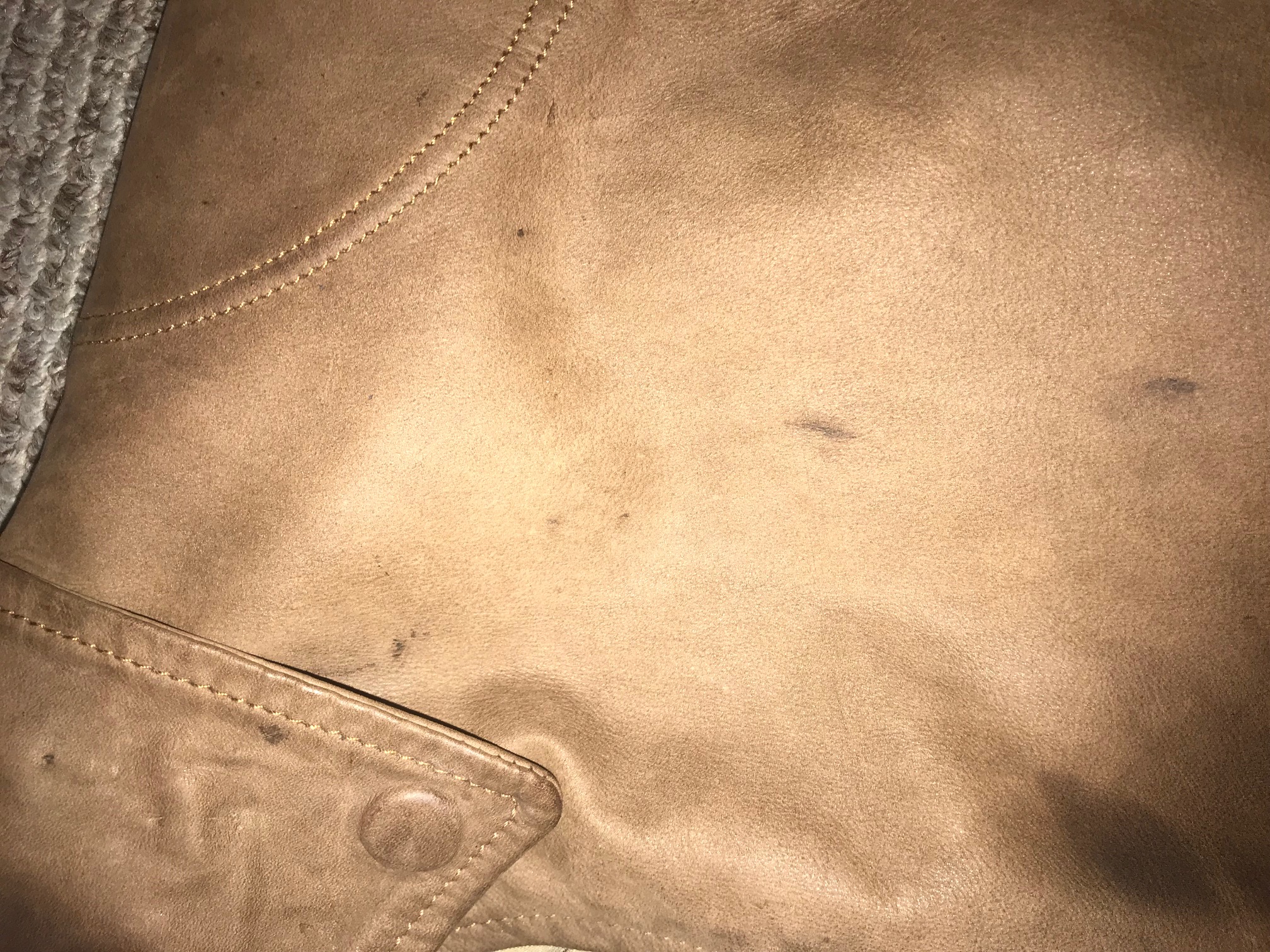 I am asking $400 for it PayPal works for me. Shipping within the US will be via USPS Priority Mail Large Flat Rate Box for $18.90, International shipping will also be via USPS Priority Mail for the exact cost.
Pit to Pit - 20"
Back Length - 24" from the base of collar to bottom of waistband

Sleeve Length - 25"

Shoulders - 18"
I would gladly take a trade If anyone is interested, my measurements would be
Pit to Pit - 18
Back Length - 23.5
Sleeve Lenght - 23
Shoulders - 17
Thanks for checking out the Jacket
Cheers,
Ani