THIS JACKET HAS SOLD -
Does not get better than this:
Original Aero 21996 contract A-2 Size 44. Superb patina, robust heavy hide, stitch holes where there was a squadron patch. A few nicks, bruises but awesome. Repro zipper. Jacket purchased from collection of long time jacket collector Andrew Swatland. Great depot redye, warts and all. Just superb.
$850 shipped US sale only
- US SALE ONLY PayPal only. PM with questions, first person PM'ing saying "I'll take it" gets it. Ask all questions before saying I'll take it. Again - NO OVERSEAS SALES I am a drama free seller. all hardware works
Measurements in inches:
Shoulders straight across: 18 1/2
Pit to Pit: 23
Front/Zipper: 22
Back - this included knit length: 26
Sleeves - this includes knit length: 25 1/5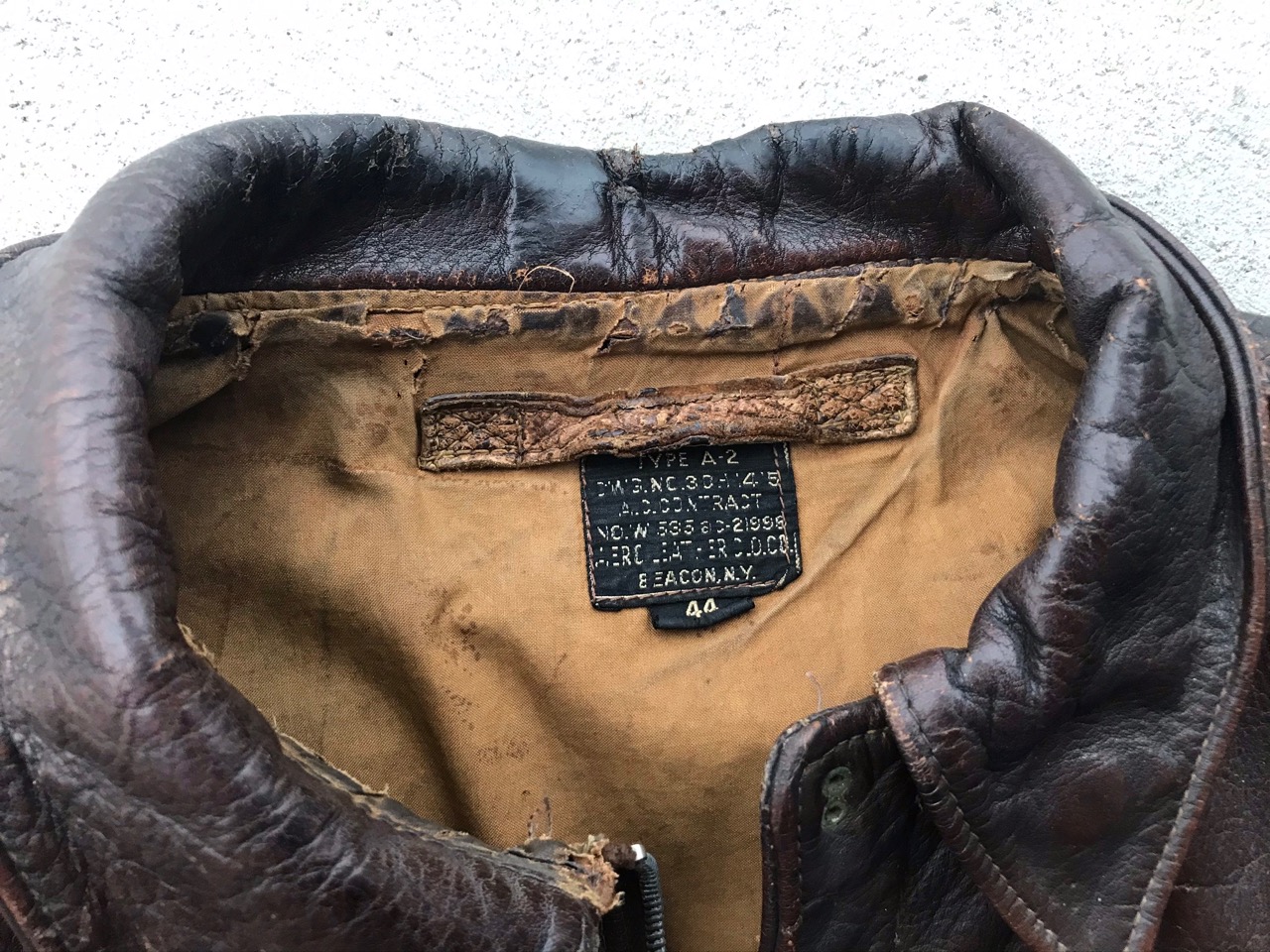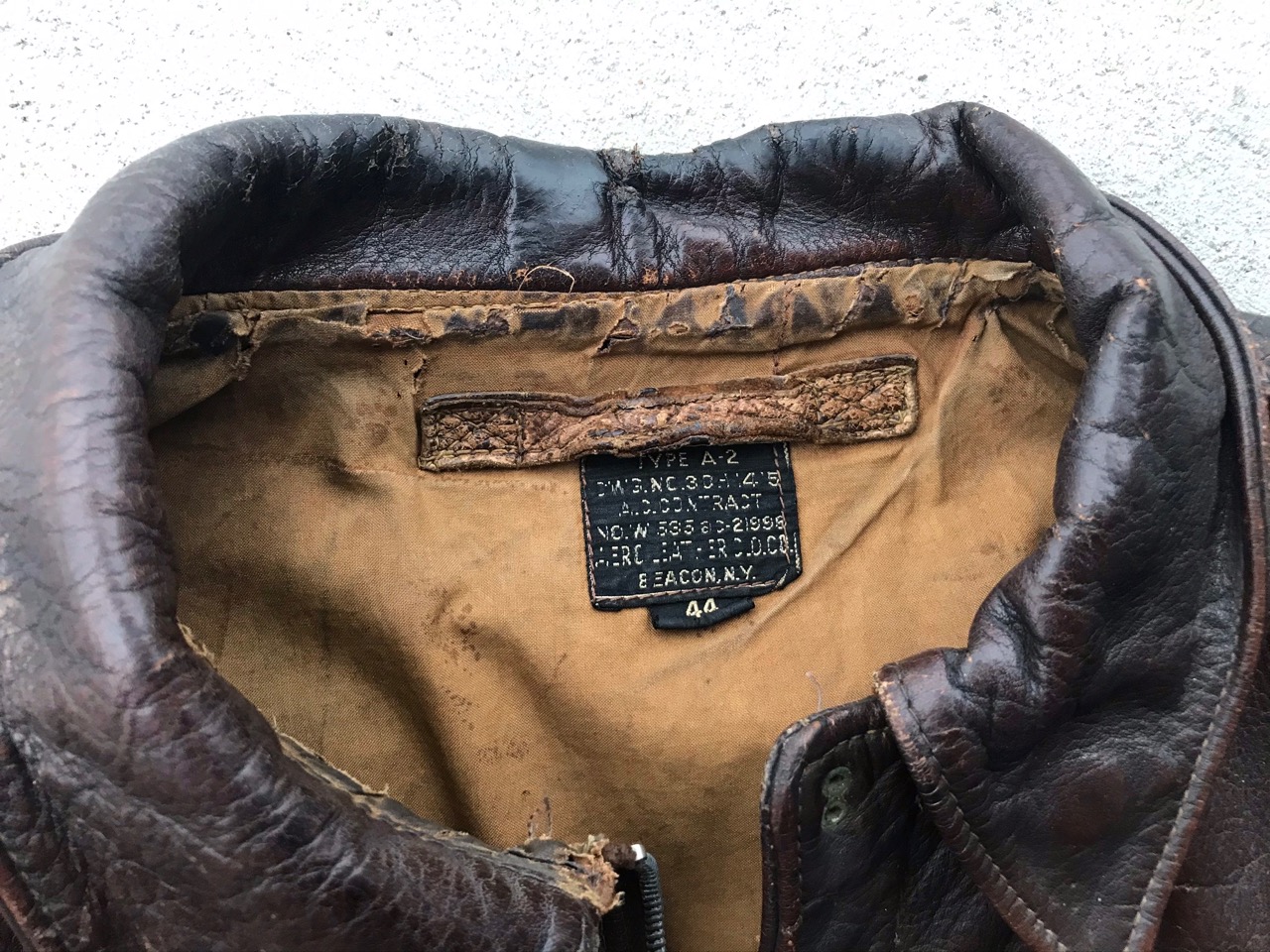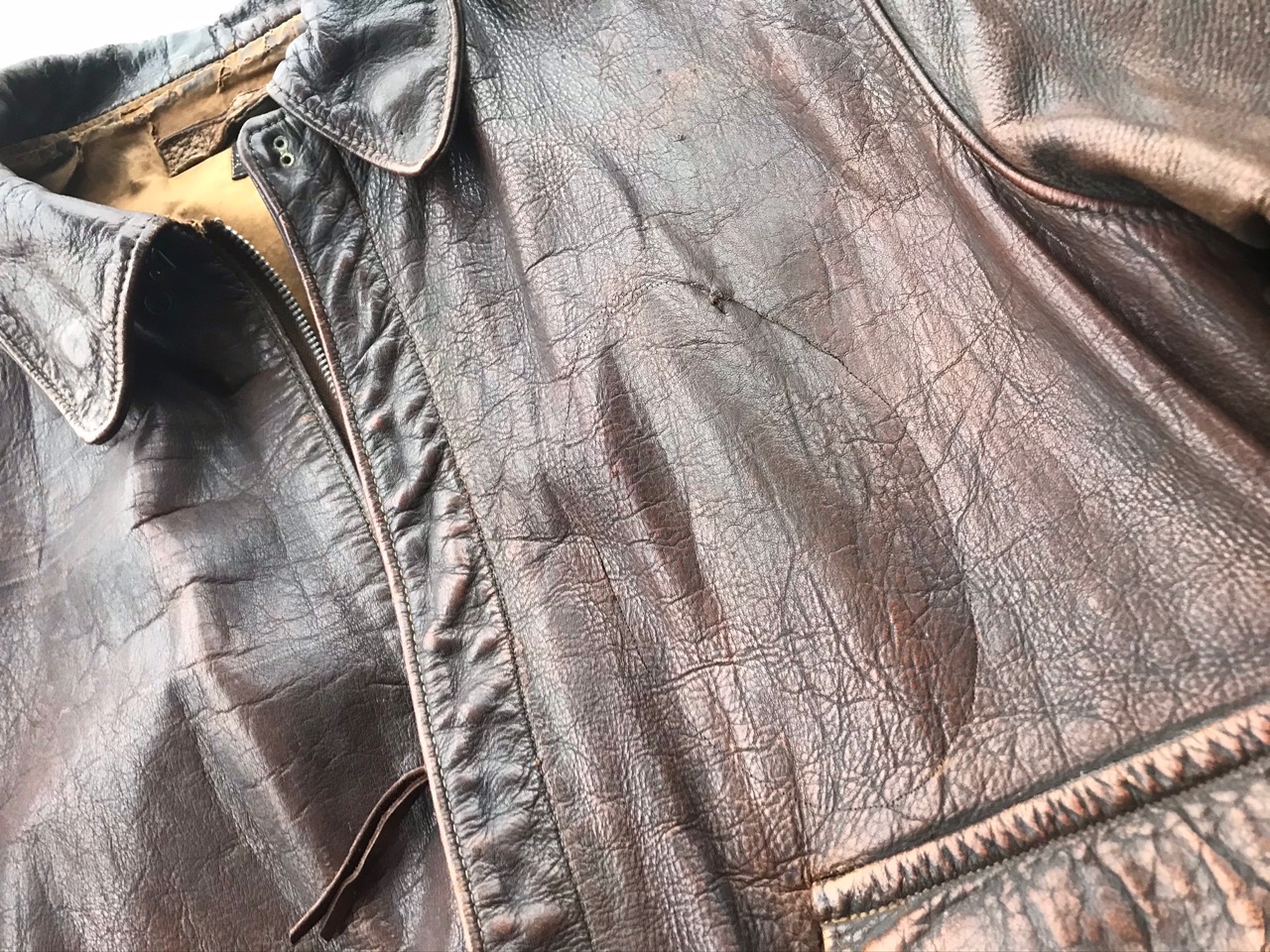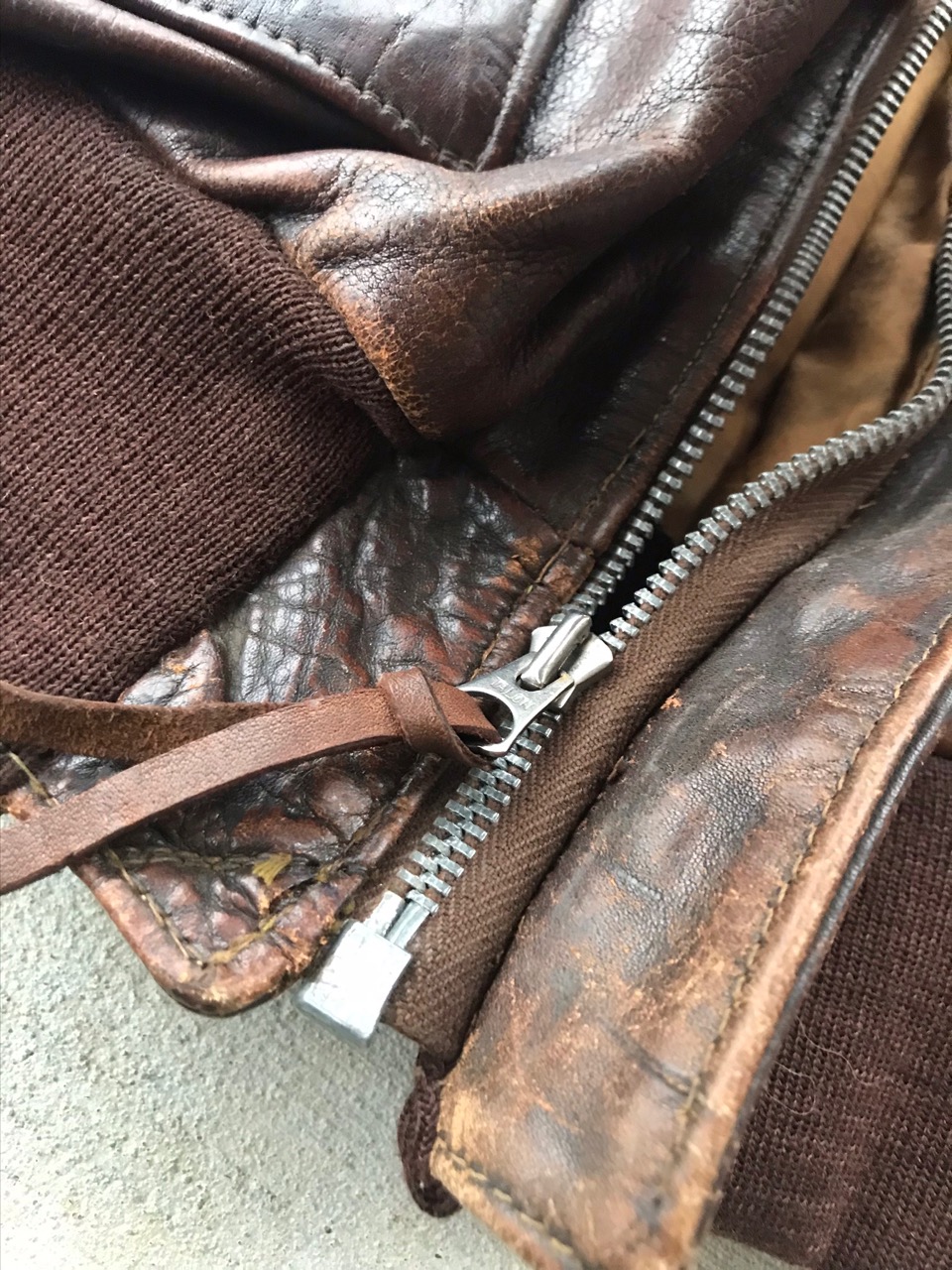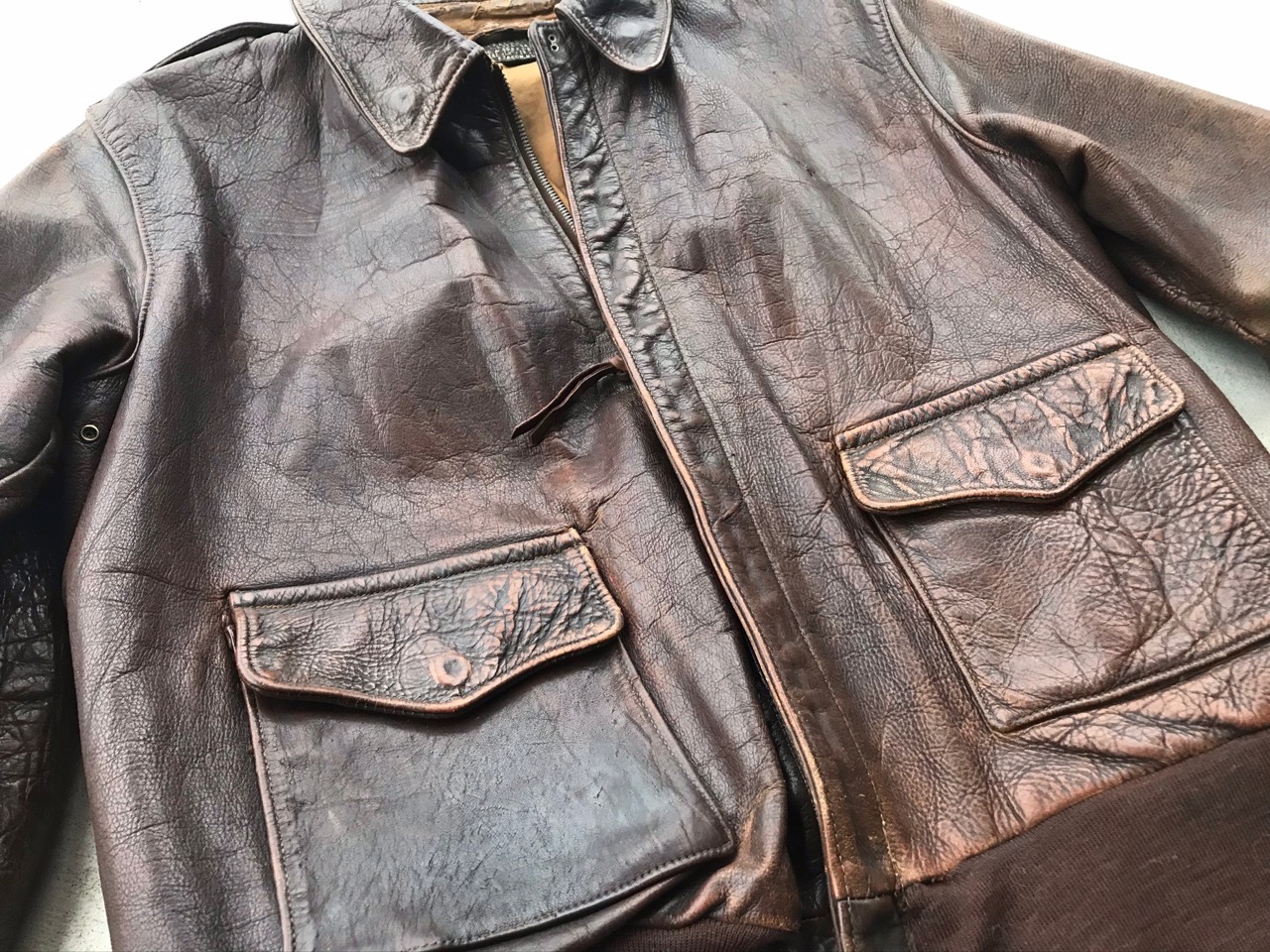 Last edited: