Looking to sell, will entertain the idea of an exchange
RRL type 2 in tan rougout
Worn quite a bit but it looks about the same as when I bought it.
There is mild crocking under the armpits.
Not wearing it a lot anymore, streamliningmy wardrobe.
Size M. Fits my 185 pounds / 5'10'' / 41 inch chest / 36 in waist person quite well, but it would possibly fit even better if I was trimmer in the torso. Can and will take measurements if you need me to.
Looking for $900, shipped worldwide from Canada.
Vanson Race Jacket
Black steerhide
It's a catch and release case. I wanted to try it on and got progressively fatter since I bought it. Bought it from an online friend who bought it from Japanese auctions.
It's used but in good condition. Does
not
smell like old sweat and cigarette.
Doesn't have the usual patches.
Size 36, but would fit someone who's usually a 38 I'm quite sure. Can and will take measurements if you need me to.
Looking for $500, shipped to your door from Canada.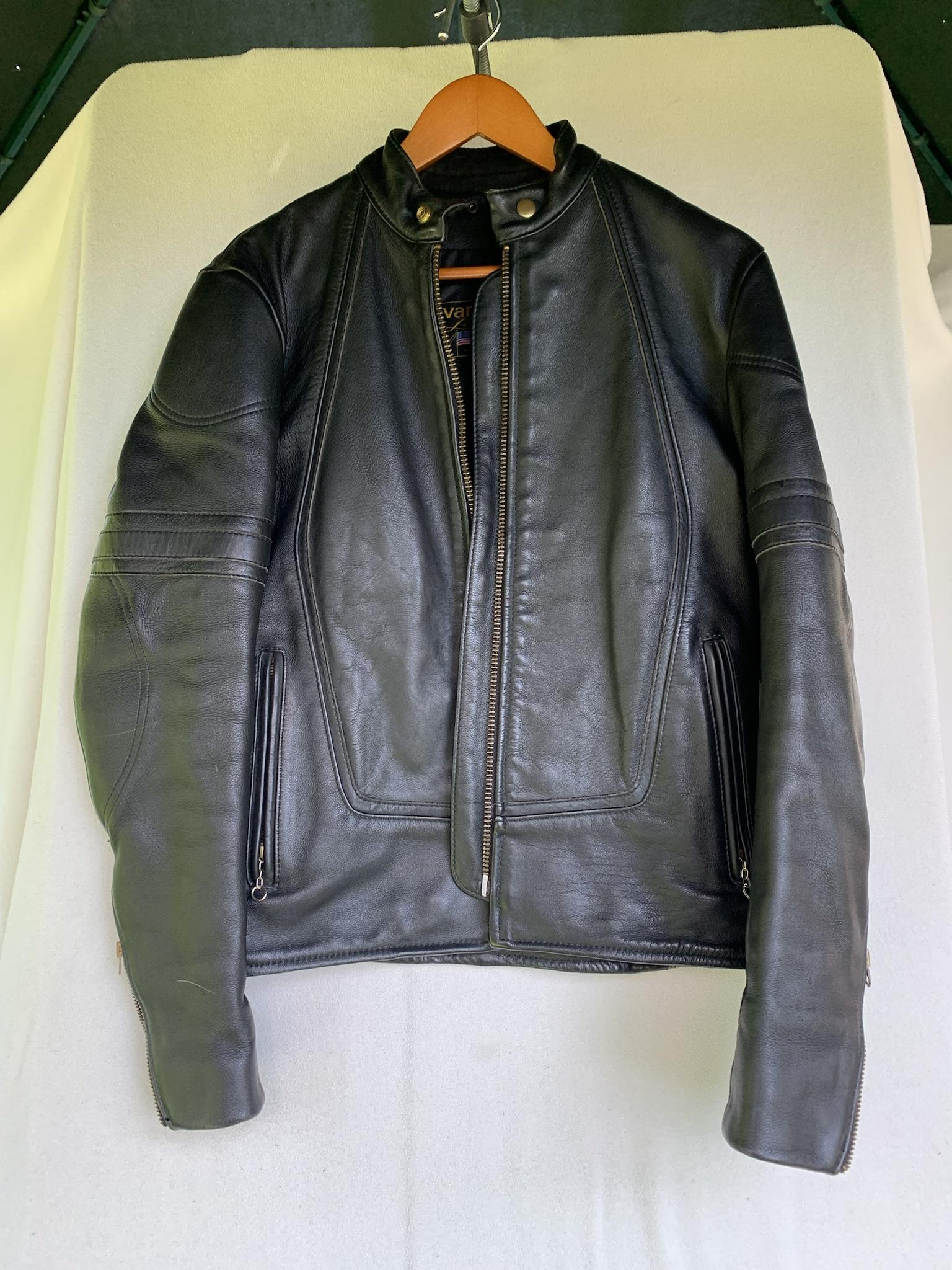 Benzein "the Keeper" engineer boots
Cognac shinki horsebutt, sometimes called Color 4 I believe
Unstamped but size is called "41.5" by Adi. Will provide full details and proofs of purchase.
Unstructured toe.
Dr Sole "cork" half sole & heel in green.
It's amazing but it's not long enough for me. I recommend if it you're an actual 41. I'm a 42 and I just mismeasured my feet. Paying the price for it.
Worn about 10 times. Some office chair patina but nothing out of this world.
Ran me $675 + duties + 6 months of waiting.
Looking for $600 shipped to you worldwide.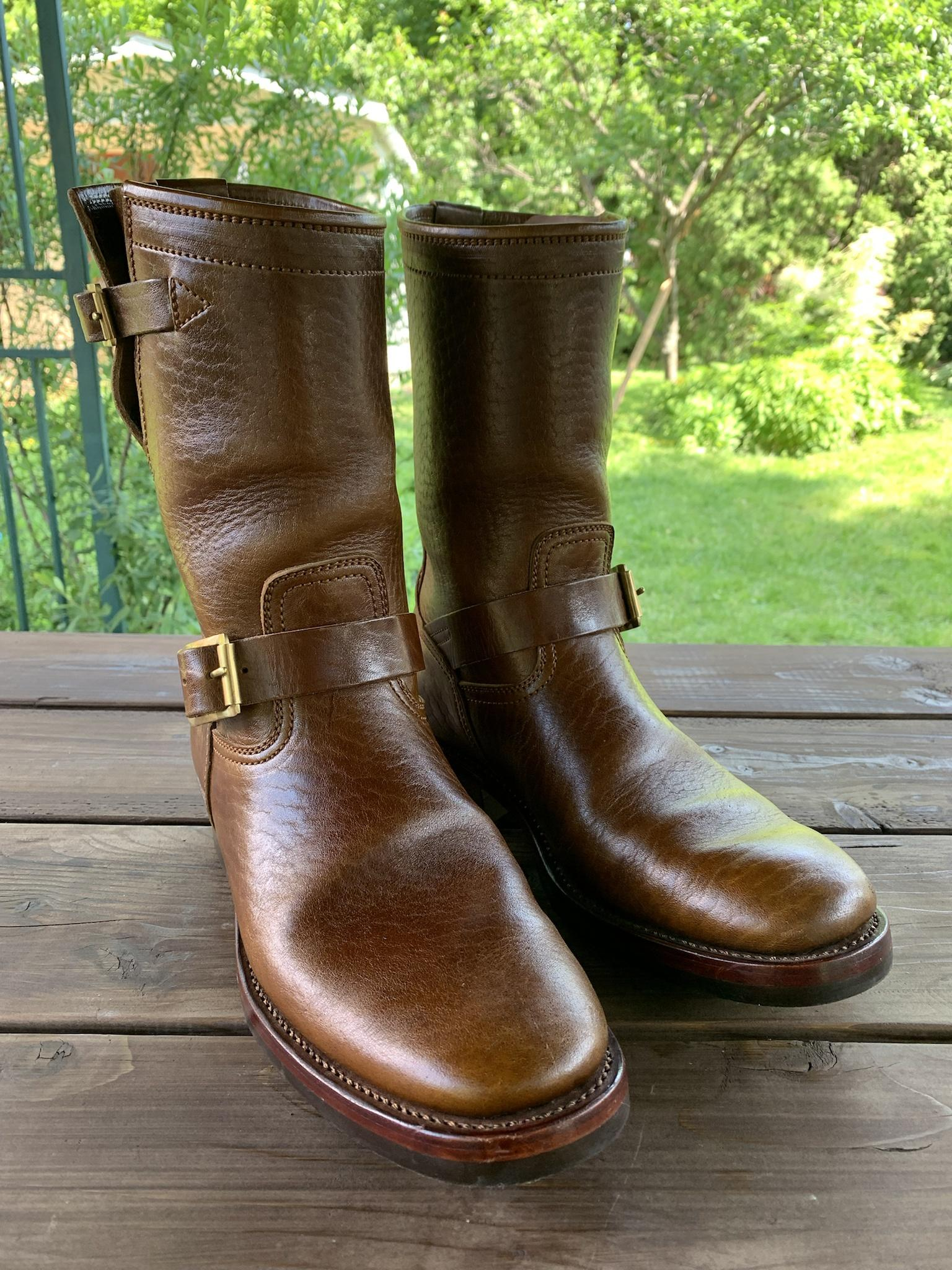 Last edited: