SOLD!!!!!!! this is a re-post since I could not seem to fix my strange other header!!!
Schott Leather Pea Coat - Size 42 - pit to pit is 24 inches
For Sale - superb patina - great dark brown color - well worn $200 shipped US Sale only First to PM me with "I'll take it" gets it. PayPal regular sale (not F and F). Missing cotton at very top (see photo) all others are there.
Pit ot Pit: 24 inches
Sleeve 24 inches Shoulder seam to end, kind of droop shoulders so the sleeve seems longer when worn.
...........from the center of the neck, down the shoulder to end of cuff is 34 inches
Shoulder Straight Across: 19 1/2 inches
Front length : 26 1/2 inches
Back: 29 3/4 inches
Bottom width straight across: 24 inches:
Very sturdy wearer!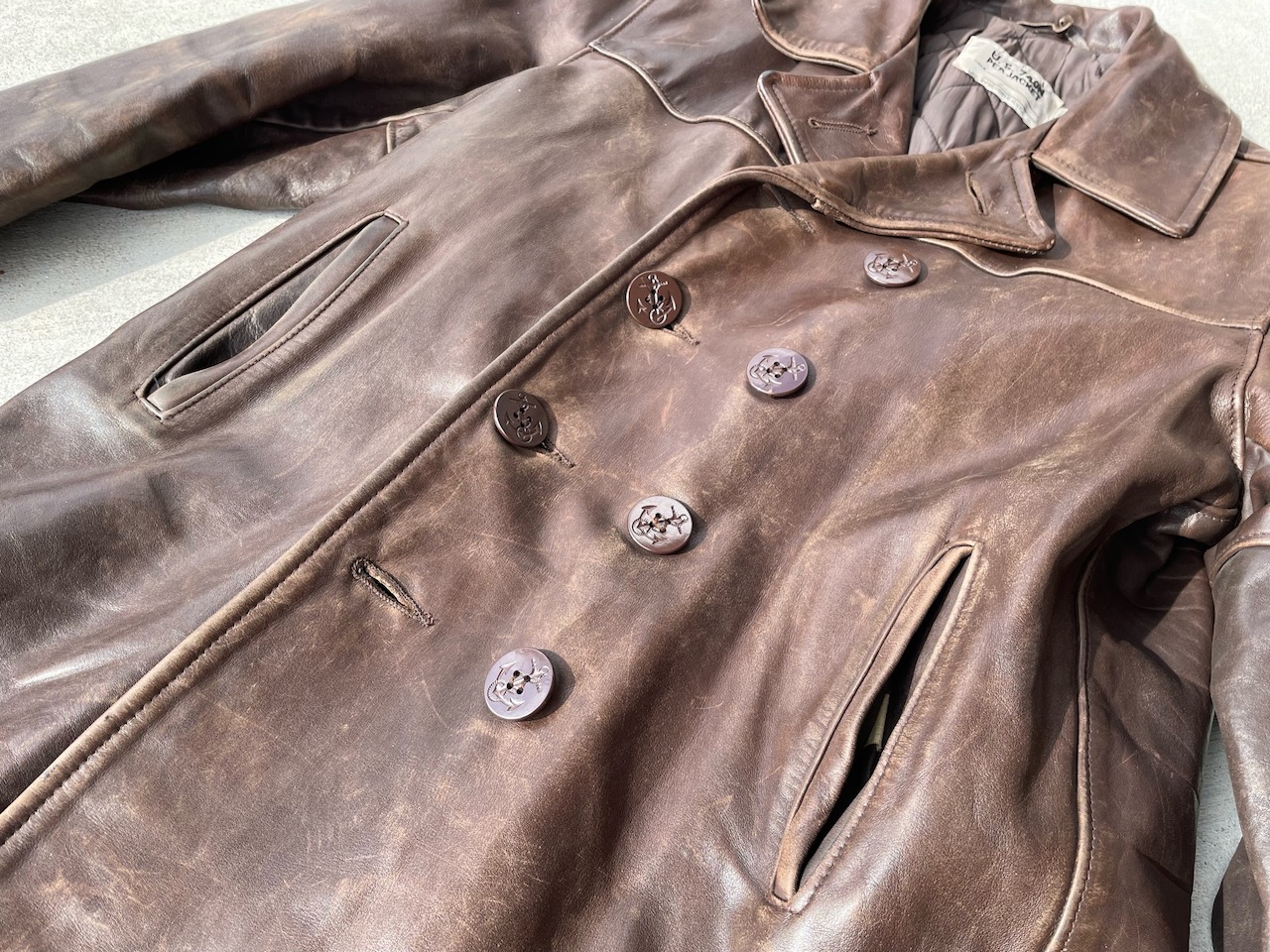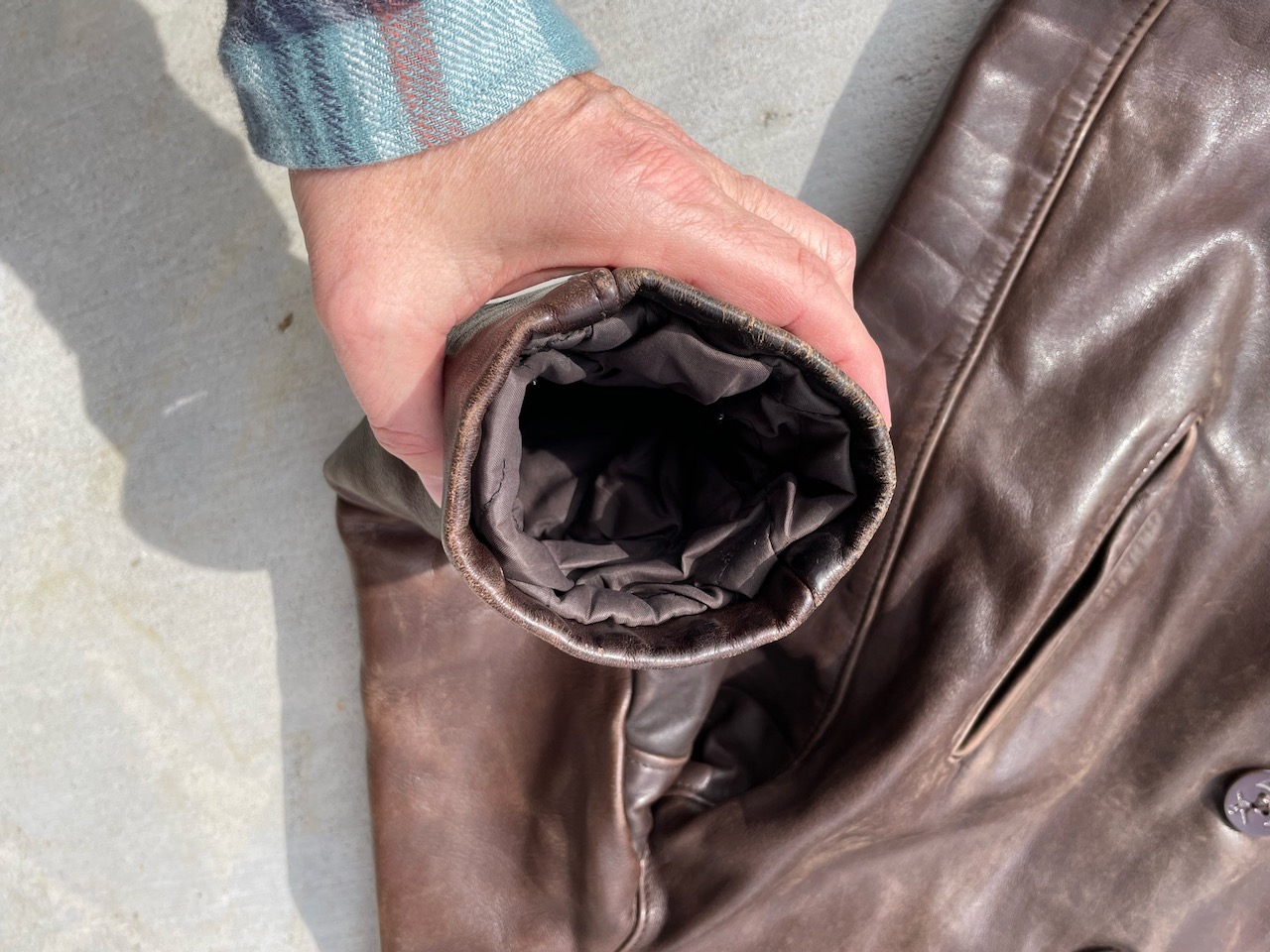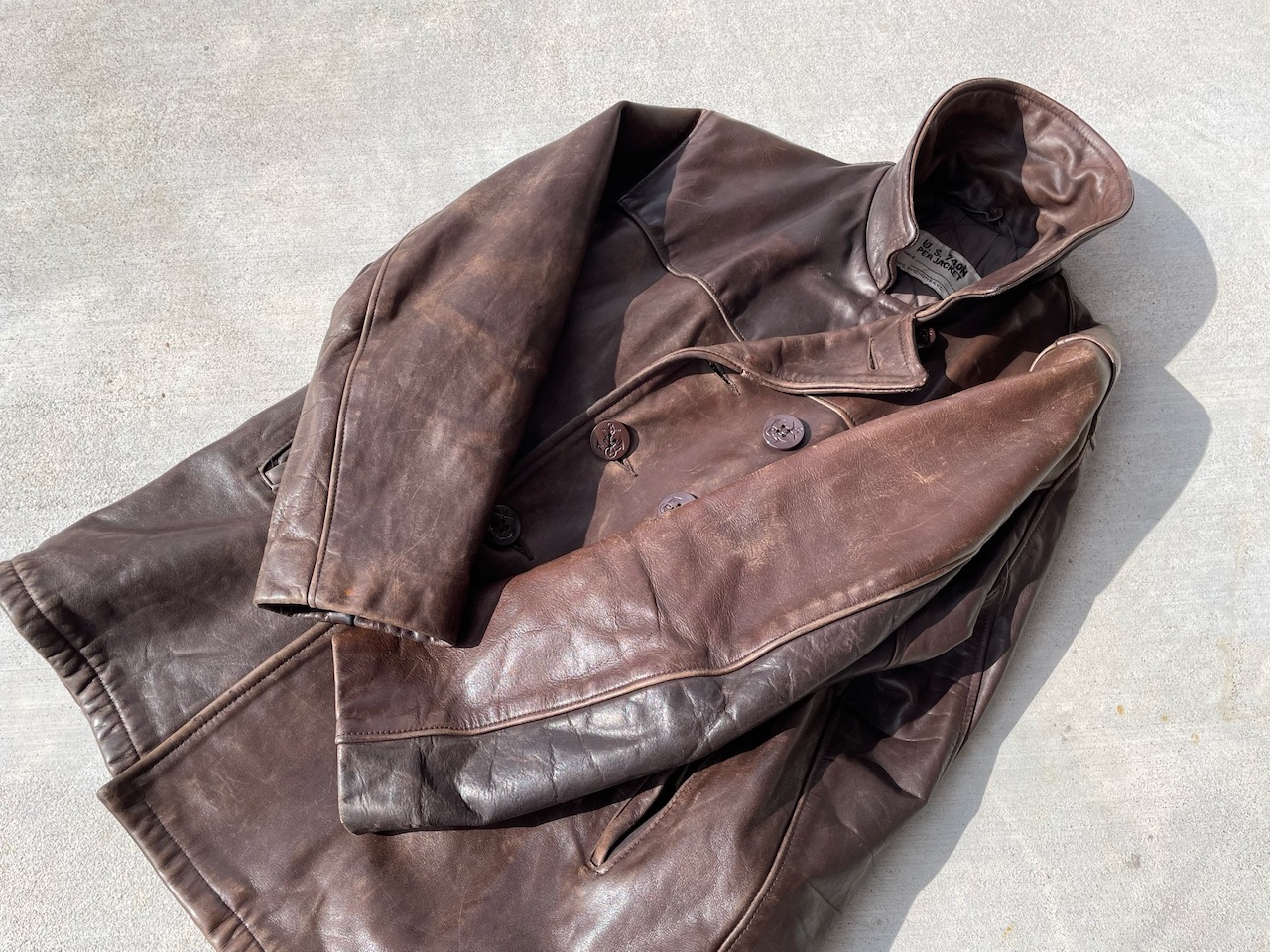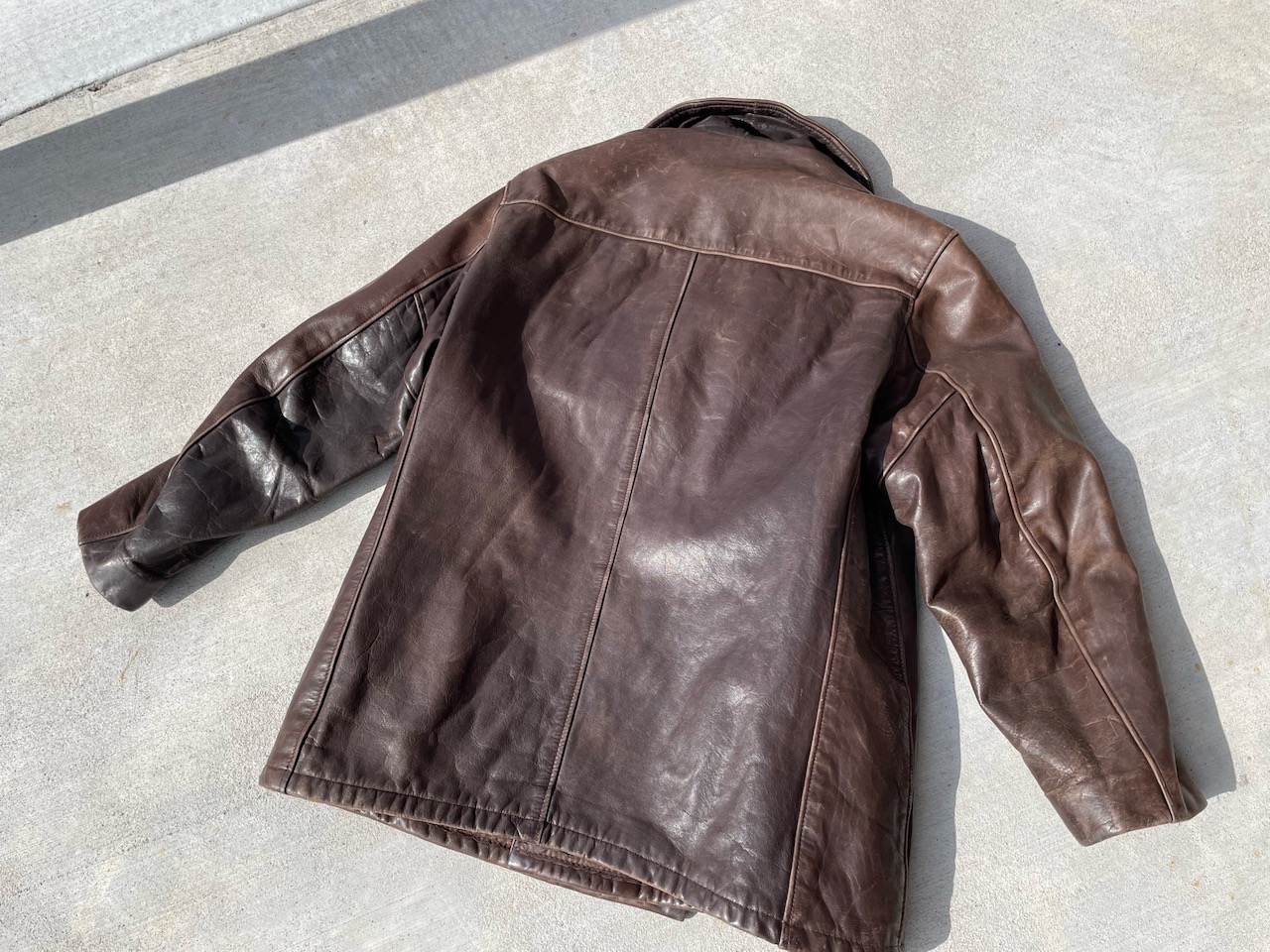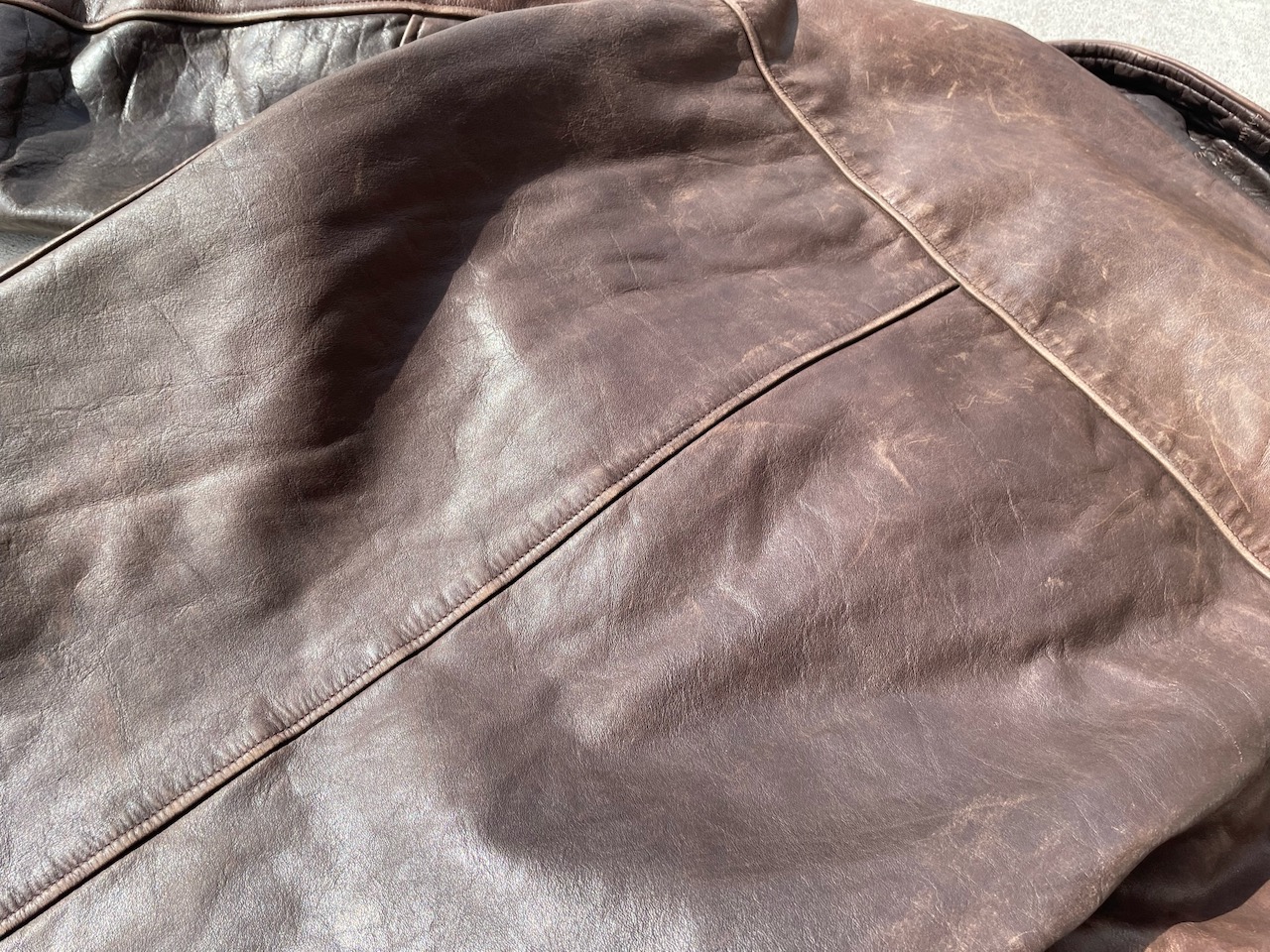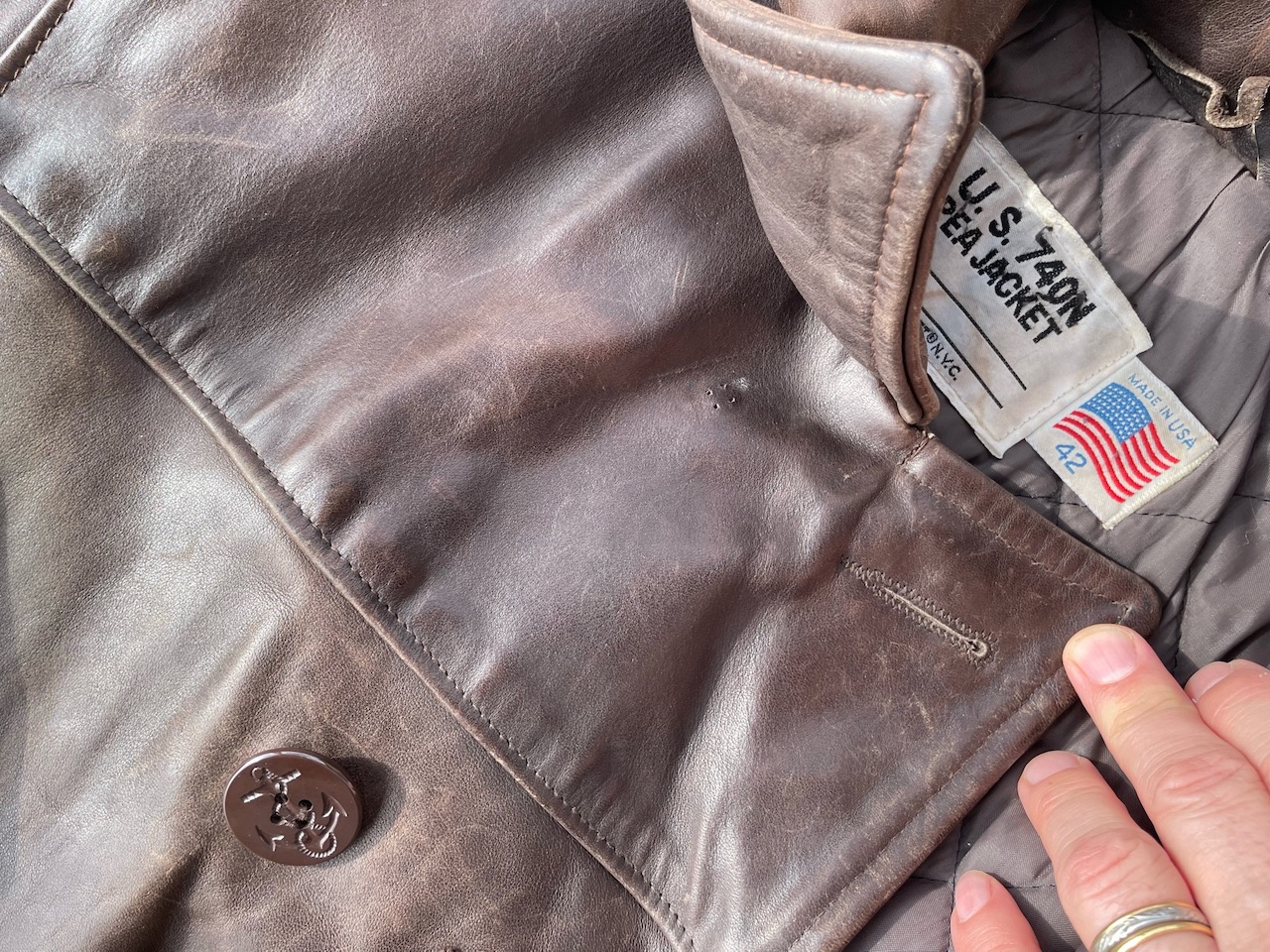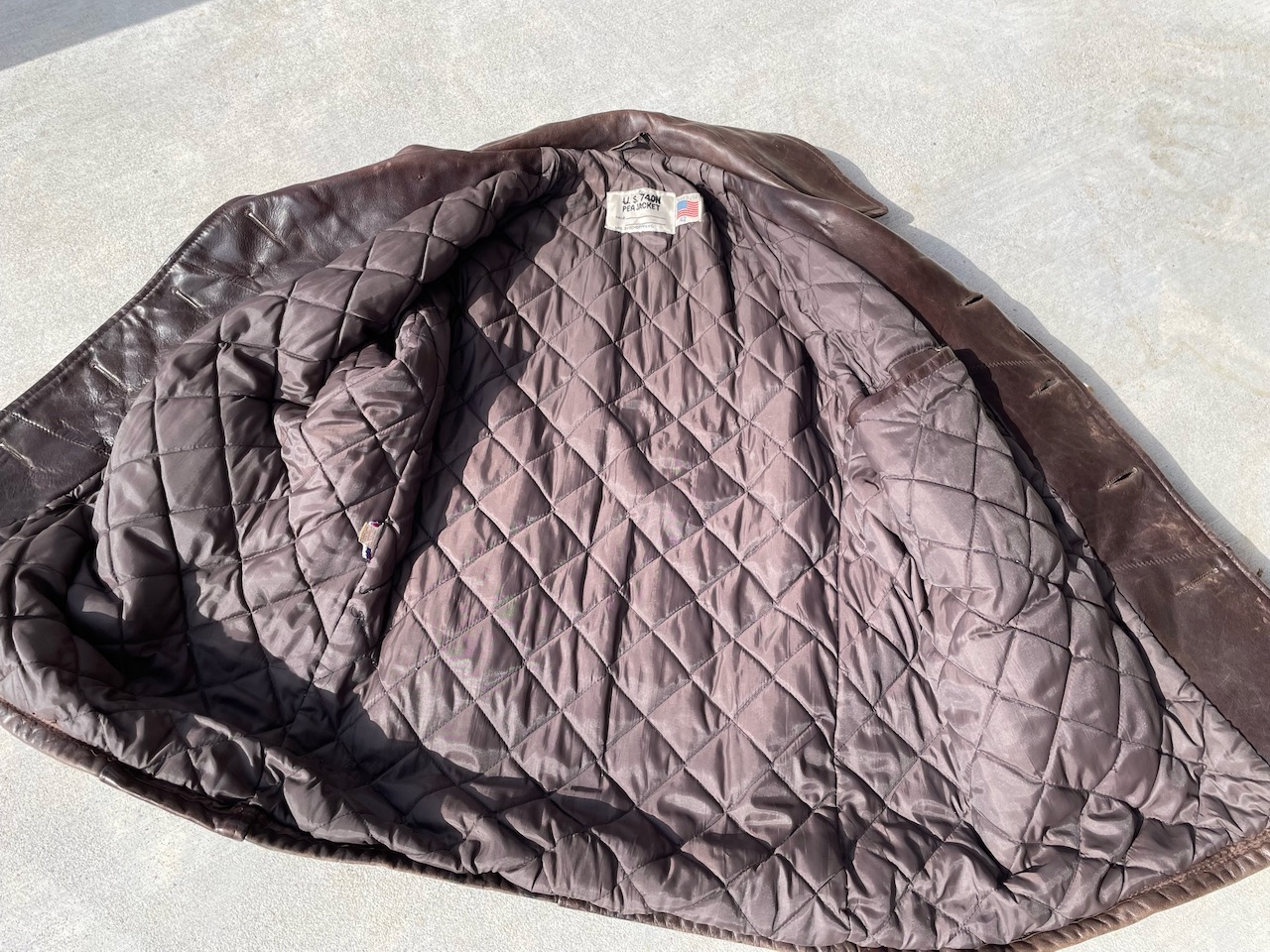 Last edited: