My Mail is Forwarded Here
"Blessed are the small sizes because the vintage hat market will be theirs"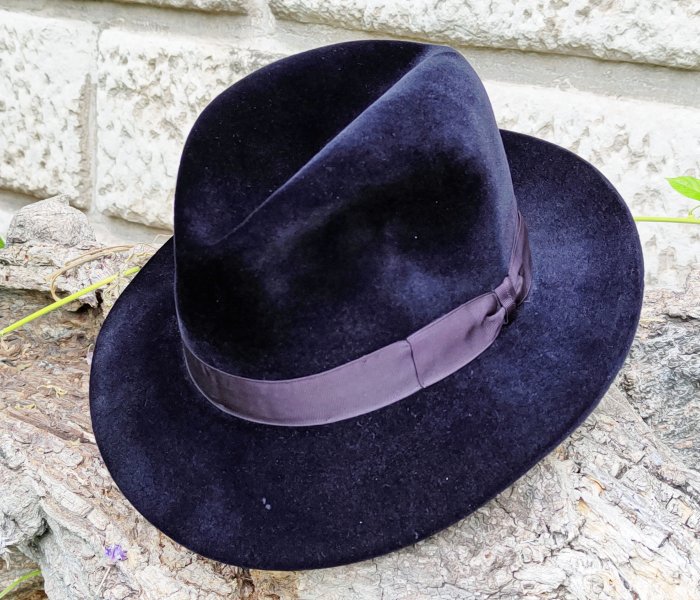 One of those hats that are rarely encountered in the life of an attentive collector. I bought it with my eyes closed, hoping ...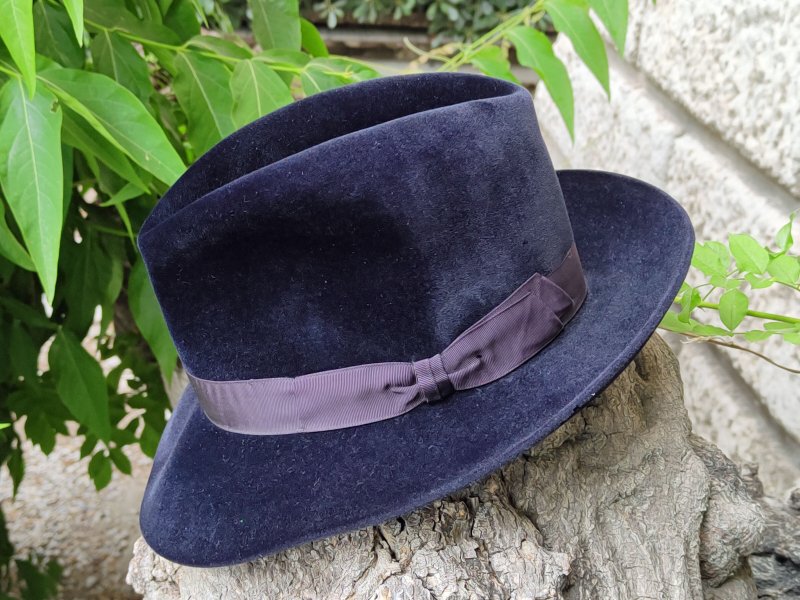 Morreton "Velrex"color is "Baltique", size 55-56 approximately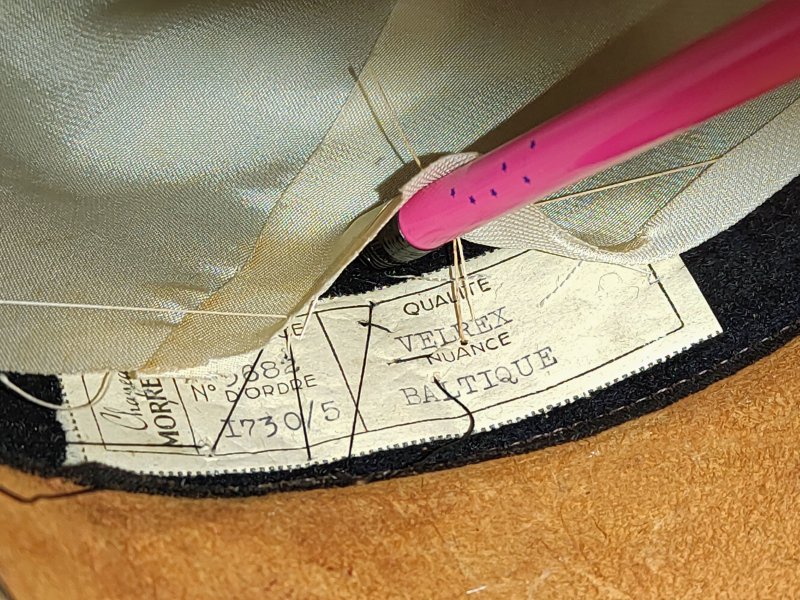 It has an internal opening of exactly 19x16 centimeters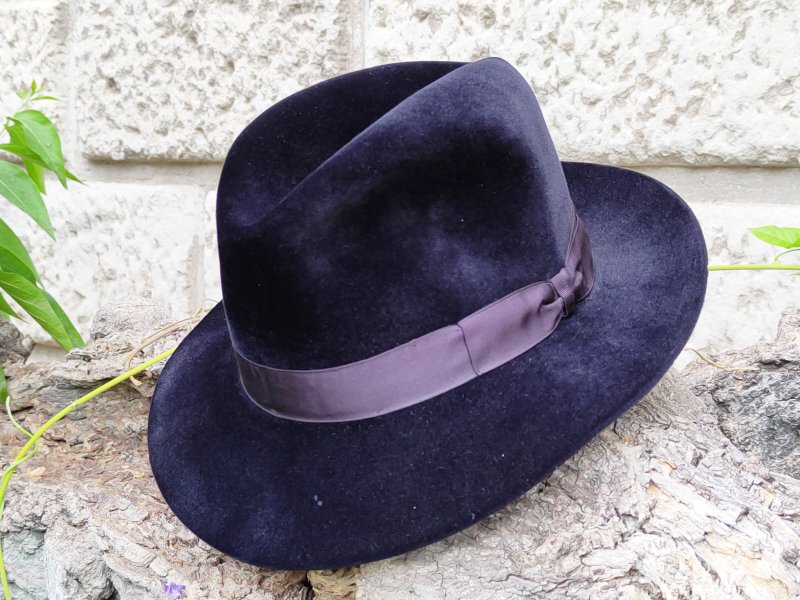 It is certainly an antique hat, although, for me, it is difficult to date the creations of Morreton, one of the little-known French makers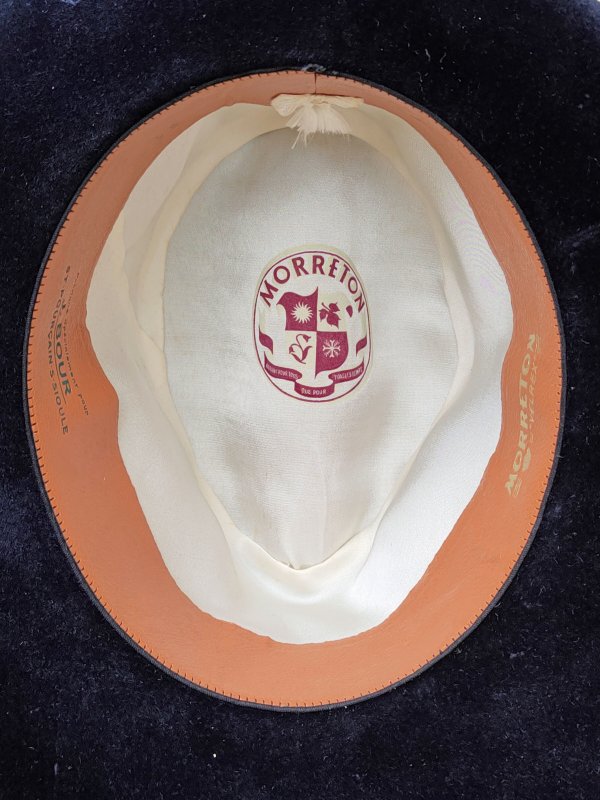 I have the same type of black velvet hat with the same denomination and lining,
This is made of very fine blue velour and with a surface finish with a very short fur
The measures are these: the brims are 6 cm. and the ribbon at 2.5cm, the fully open crown is at 14cm.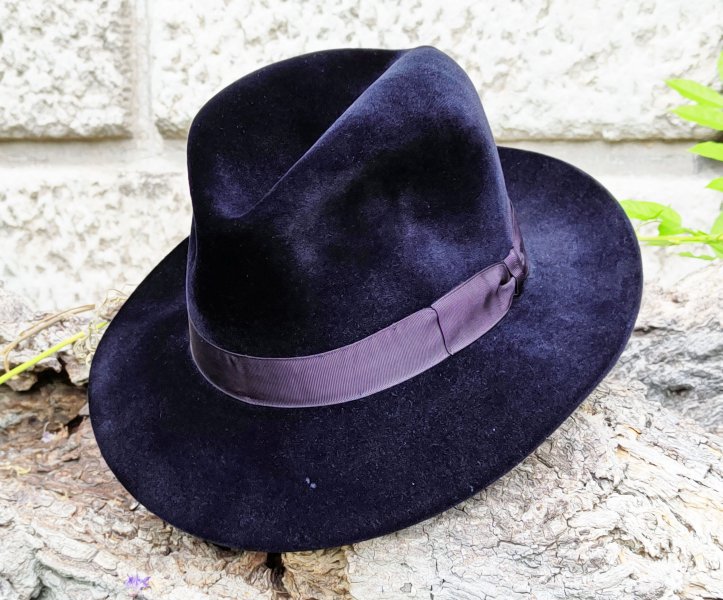 This too is looking for a home, although I know a collector in the Land of Tulips who would have an astonish piece to add to his splendid collection. I'm sure he saw it but....maybe he is not believe it was such a beauty ;-)