Hi everyone,
I'd like to sell my Cal-Leather horsehide motorcycle jacket for $750 + shipping. It's gorgeous, but it's a little too snug for me. I'm 6' and 185 pounds, for reference. I wish I could keep it, but many of you may understand how annoying it can be to own something you really like, but don't fit into. I've never sold anything on TFL before, but I have purchased a few things. If someone is interested and wants to feel secure about the transaction, I can always post it on ebay and send you a link. I live in California and prefer to ship it domestically. I've never shipped anything overseas. I'm open to it, but someone on the forum will have to give me advice on how to do that.
Measurements:
pit2pit: 23.5"
shoulder: 18.5"
back:23.5"
sleeve (shoulder to cuff): 26"
sleeve (pit to cuff): 18"
bottom hem (laces tightened all the way): 17"
bottom hem (laces loosened all the way): 21"
Anyway, here are some photos. Thanks!
Btw, there's more info on how this jacket was identified to be Cal-Leather by some very friendly members on this forum:
https://www.thefedoralounge.com/thr...s-vintage-leather-jacket.102170/#post-2730556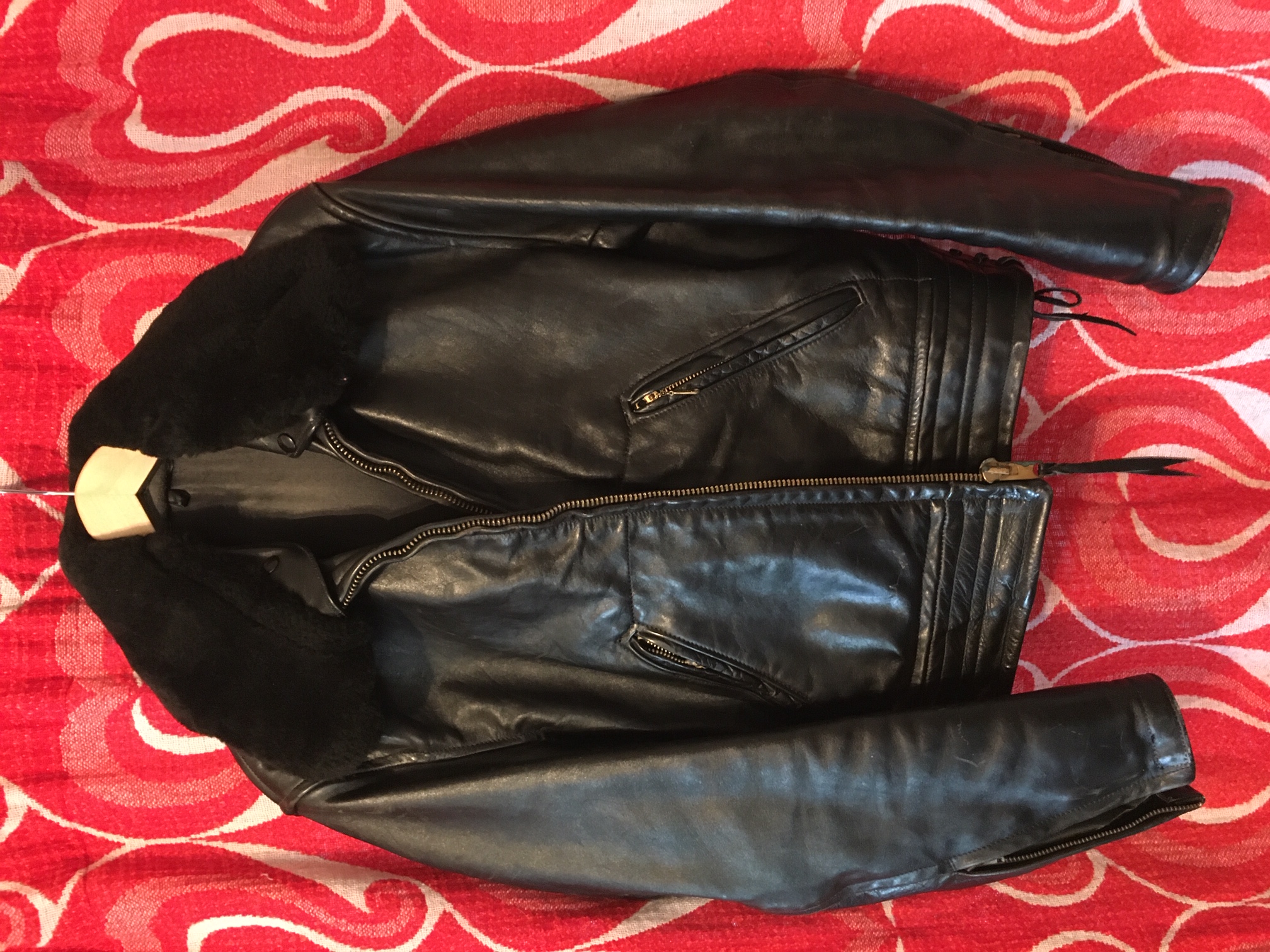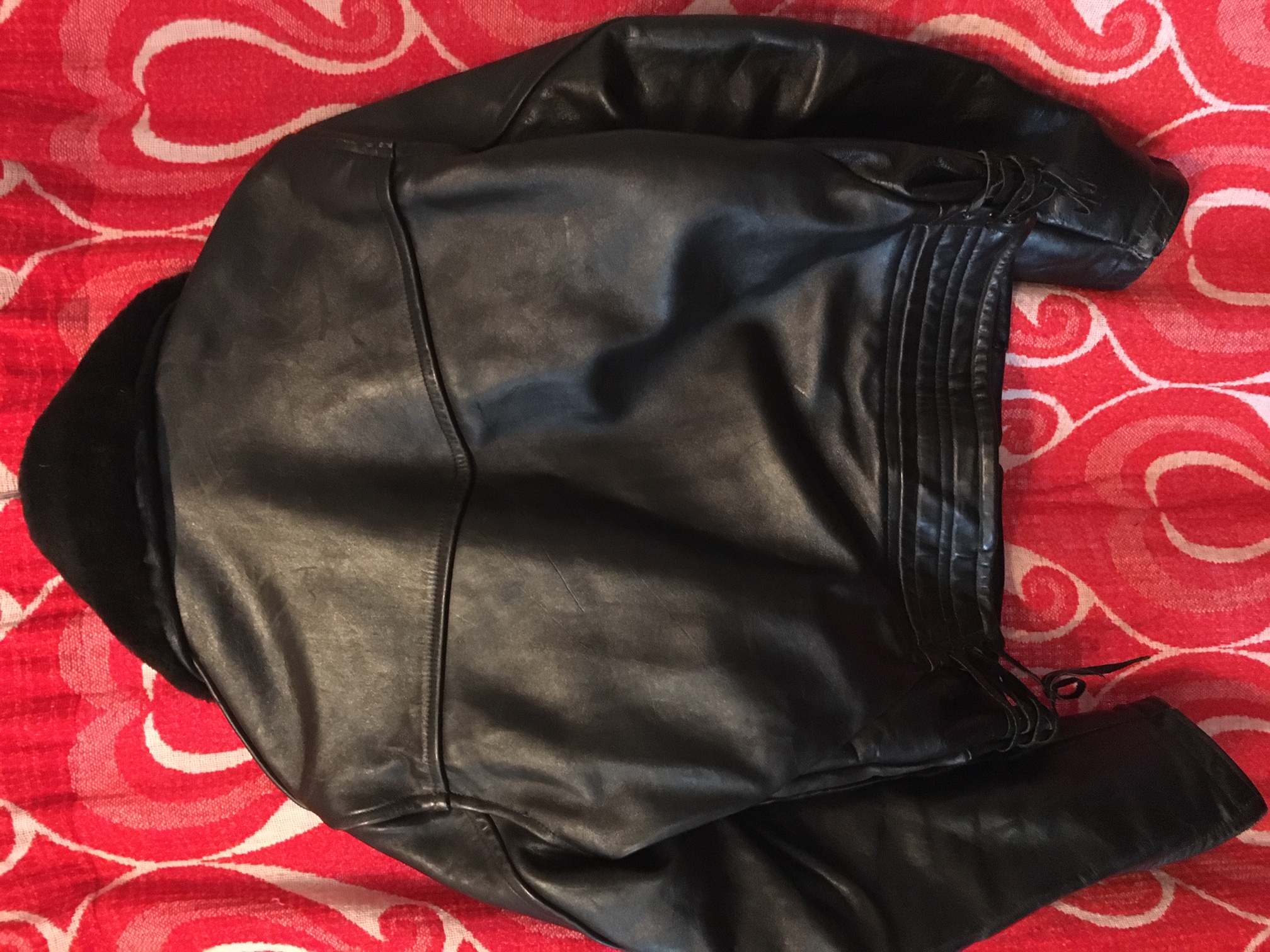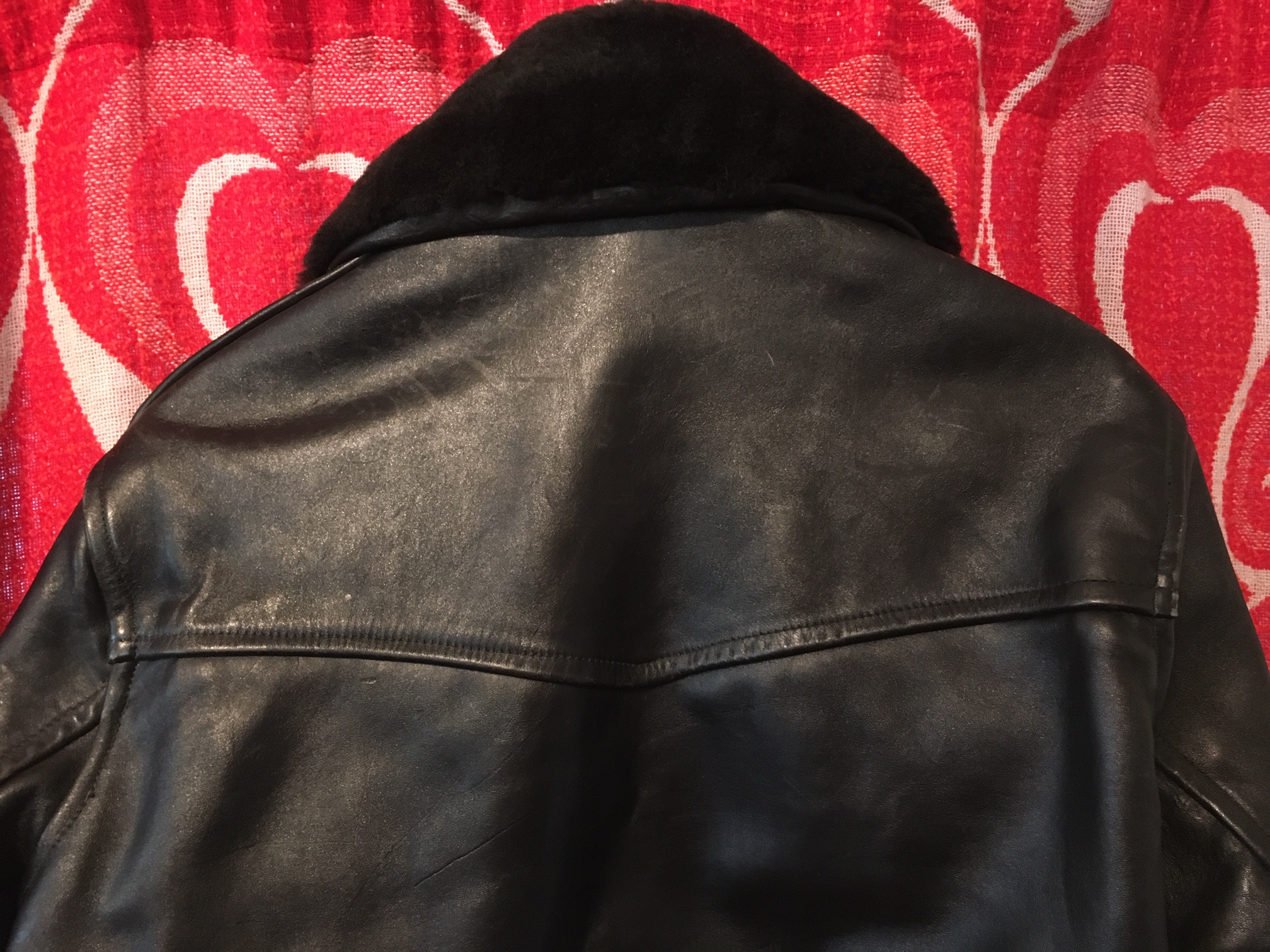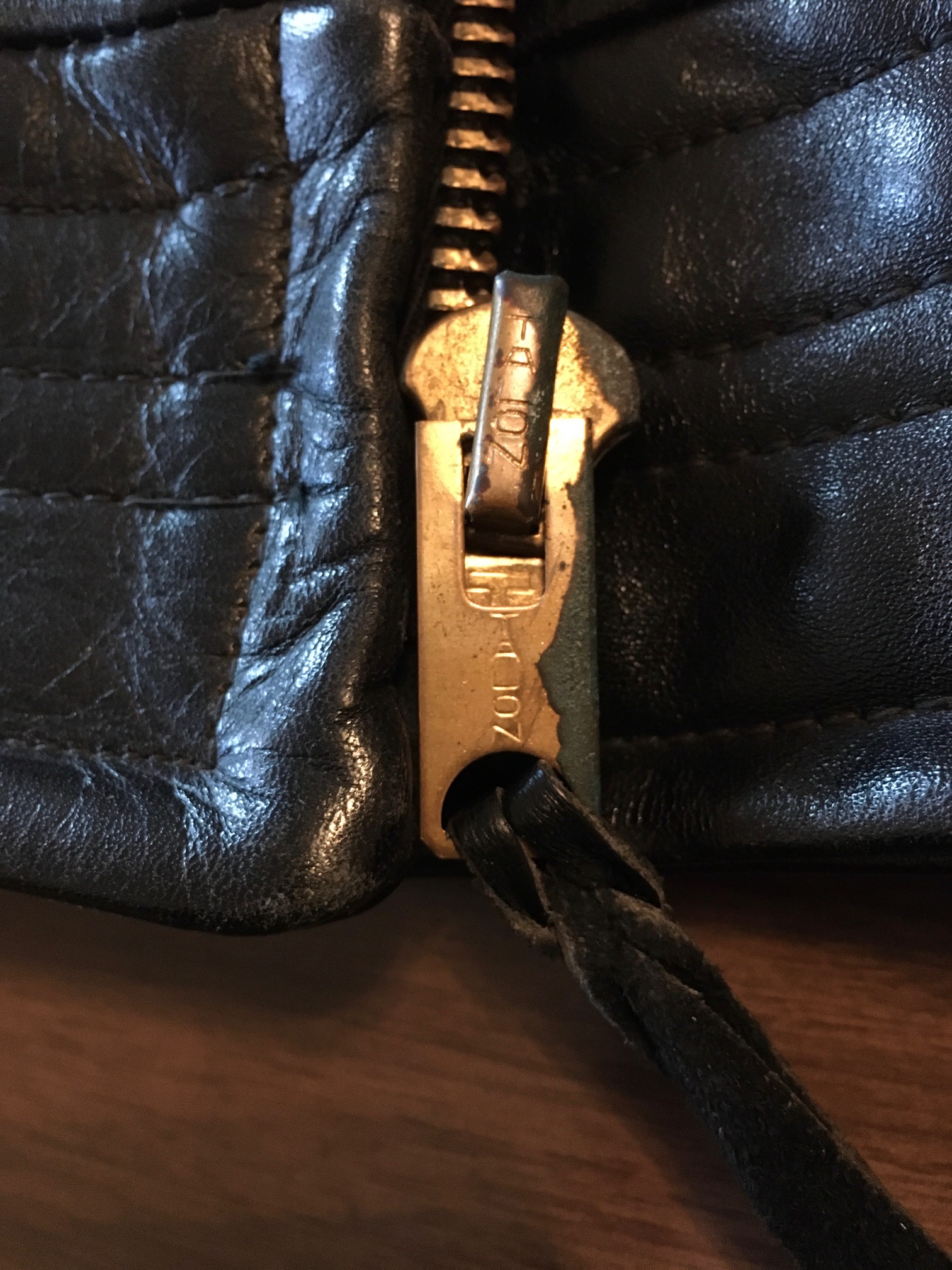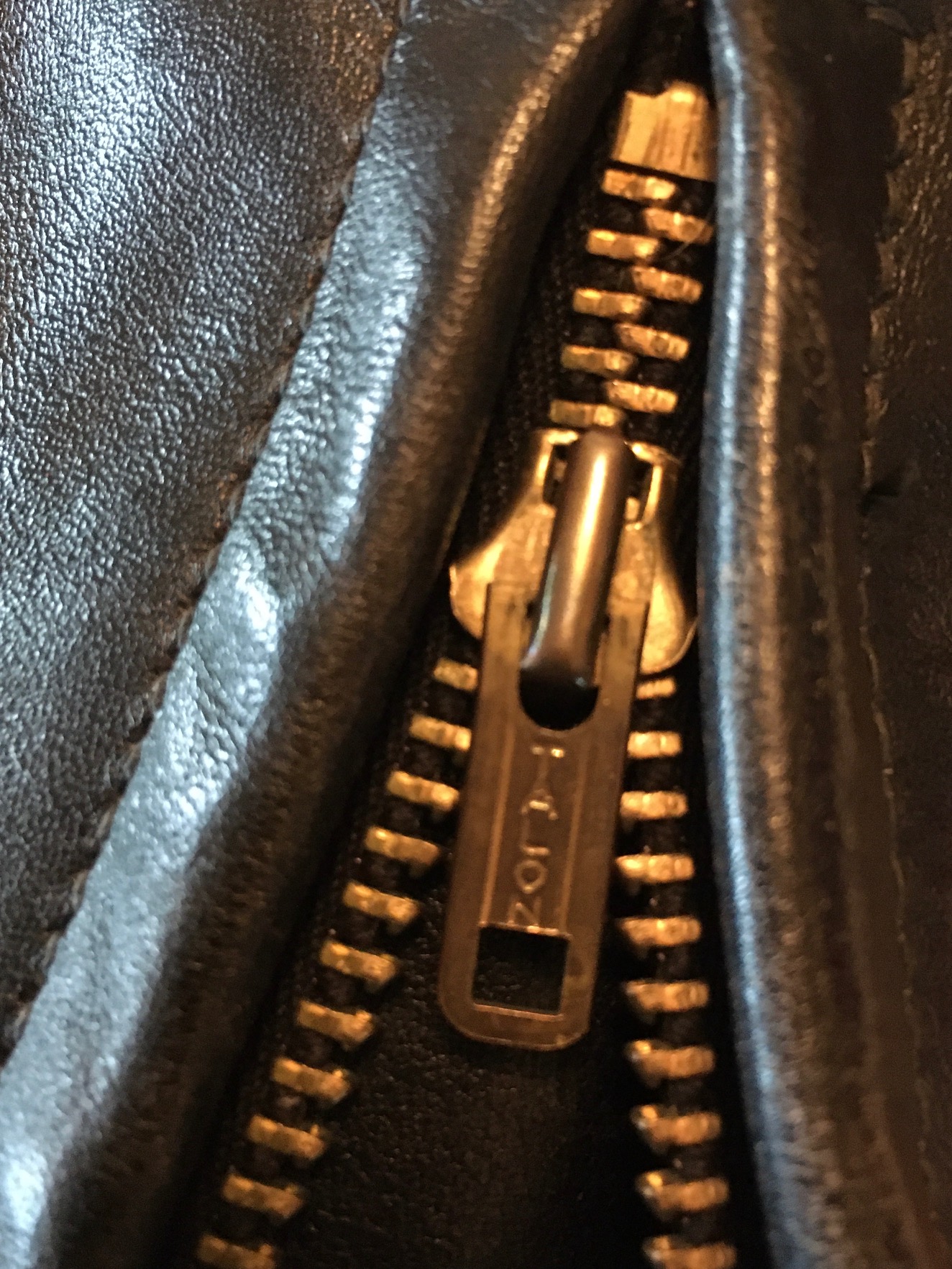 Last edited: