Hello all, for sale are 2 black Stetson nutria hats. Please see the details below and please contact me if you have any interest. I love these hats but don't wear them much.
Asking $350 per hat + shipping
Hat 1
3" brim with pencil roll
About 5.5" crown
Tagged 1/4
Opening measures 7.75 x 6.5"
Only flaw is that the front of the sweatband is ever so slightly loose.
Added in a red liner for zest.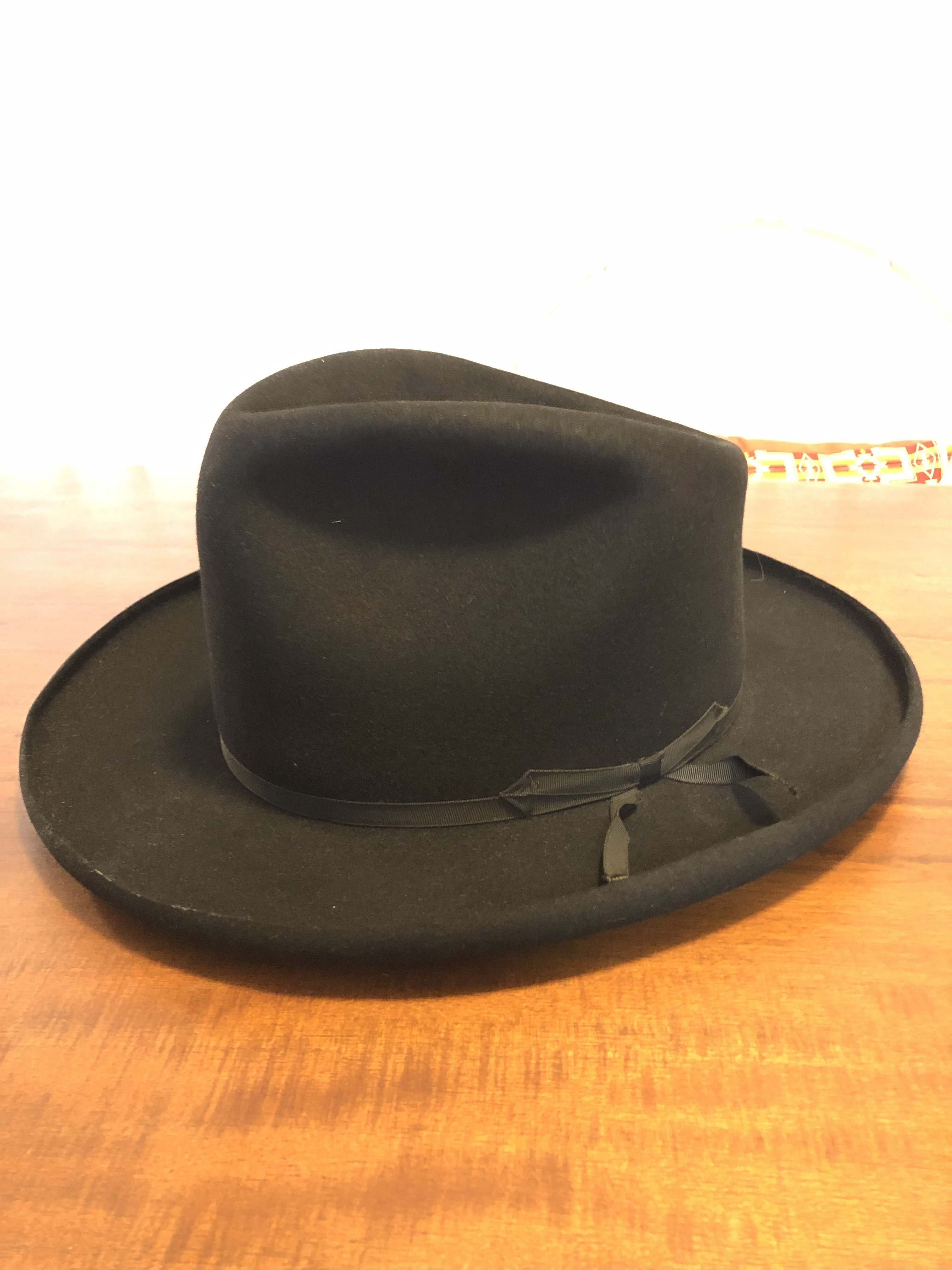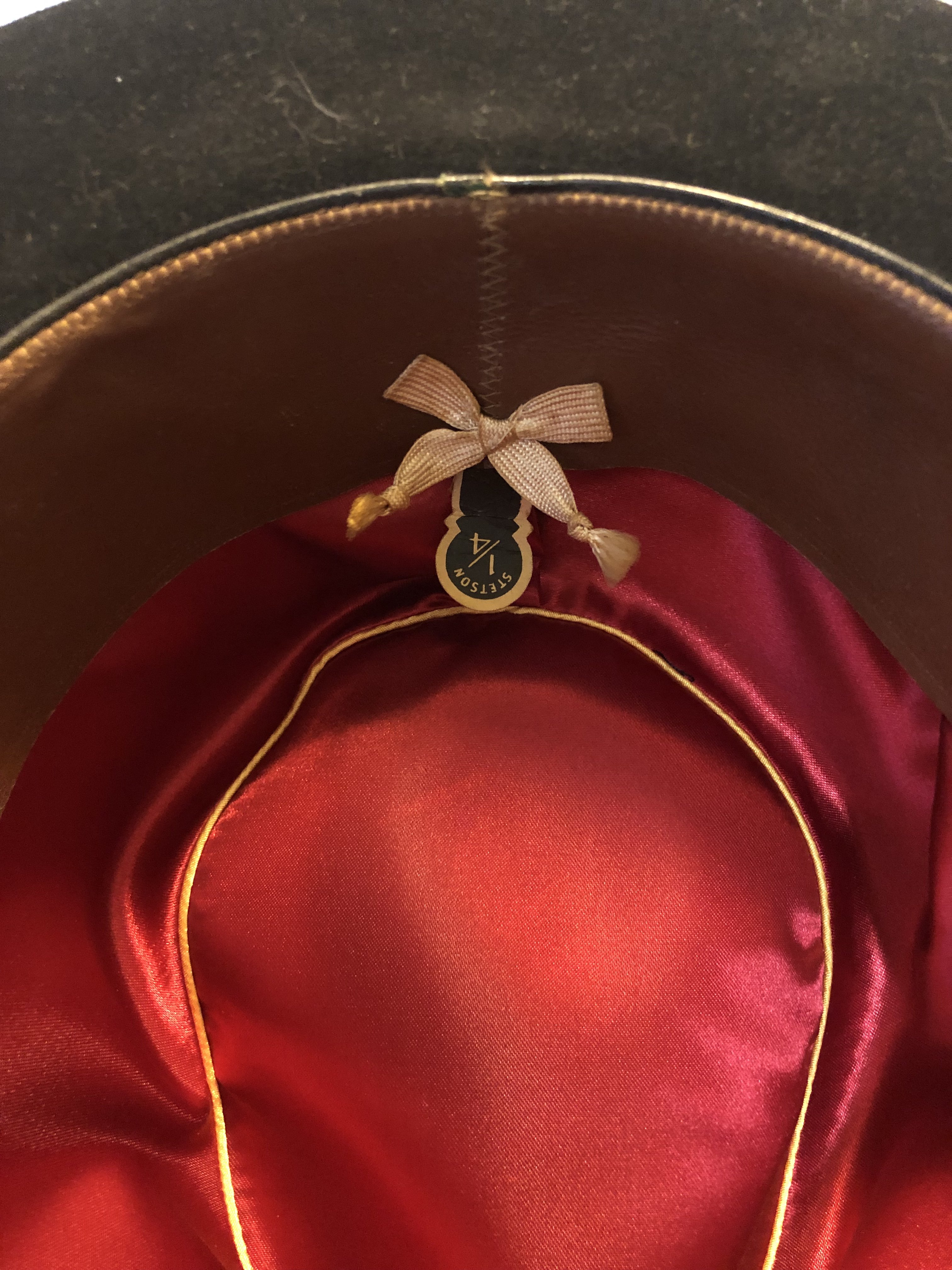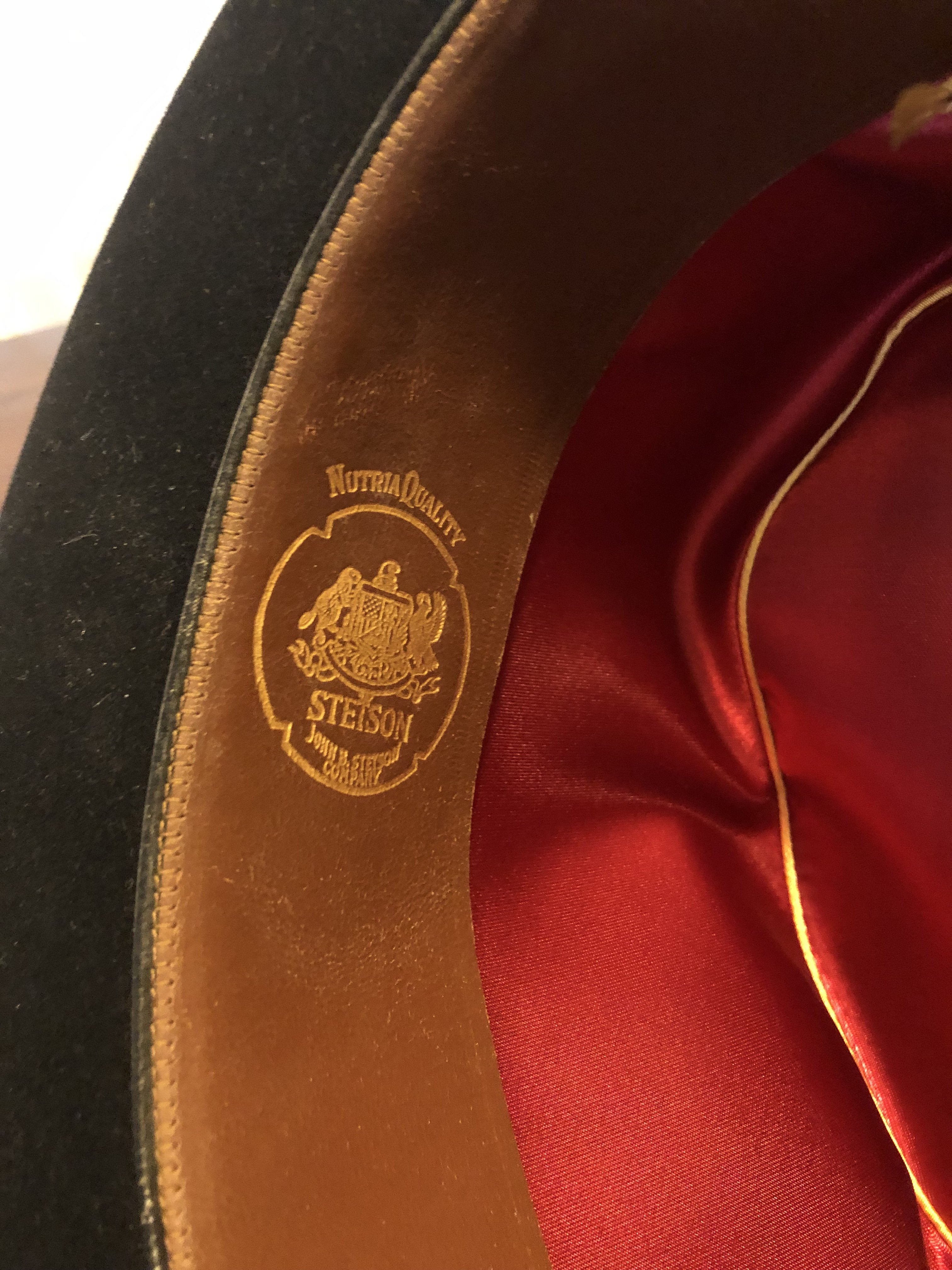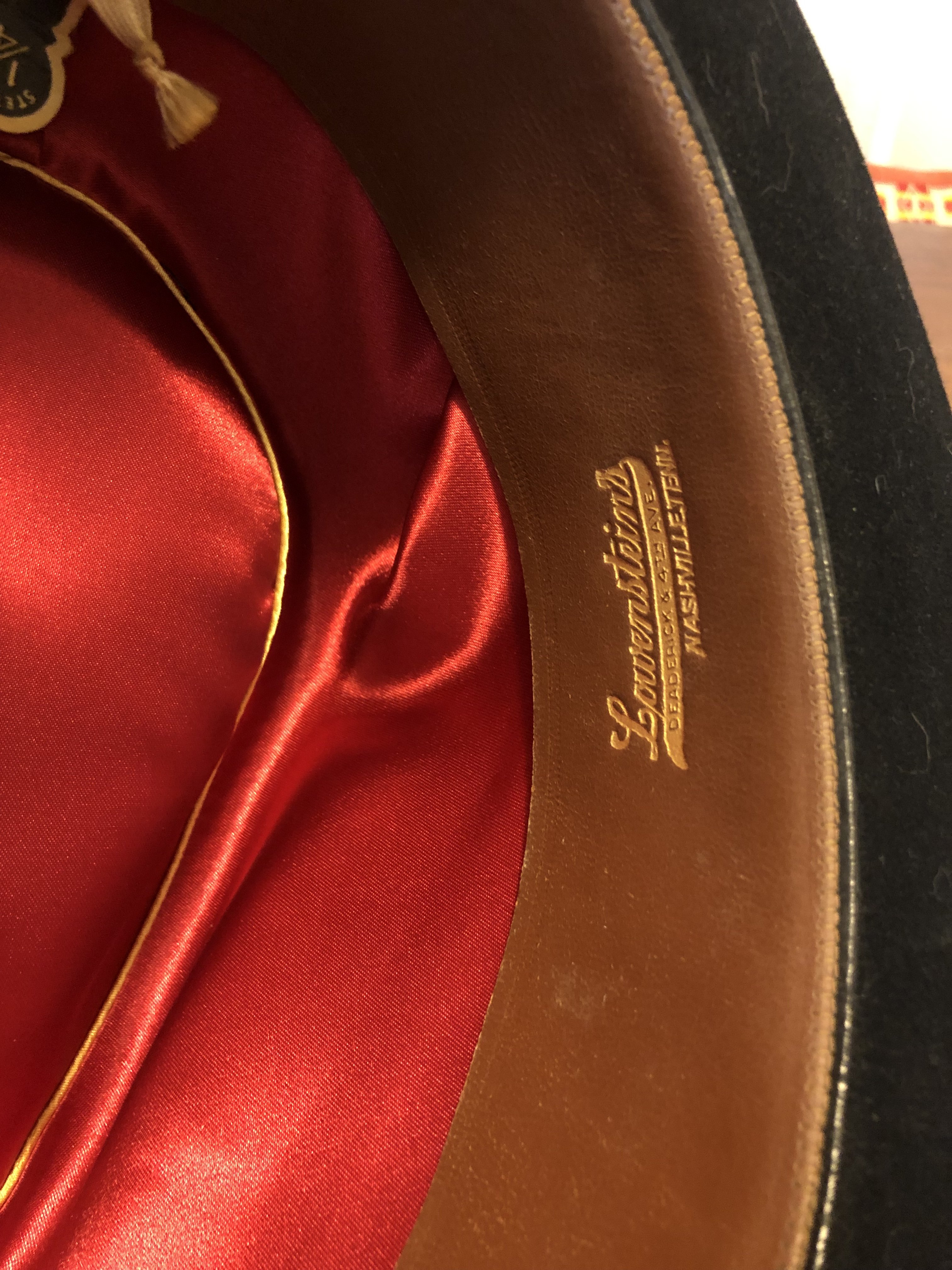 Hat 2
3.5" brim with pencil roll
About 5.5" crown
Tagged 1/8
Opening measures 7.75" x just under 6.5"