This is another one I am letting go. |I think it's a pretty rare jacket.
Based on the zipper and other features I think it is from the mid-40s. I think it is made of cowhide, but could be horse, and is a nice lighter weight. There are light signs of wear but it is in overall good condition inside and out.
The jacket has no maker's label. It
might
be an American Sportswear jacket based on one that
@tmitchell59
owns. It is lined with cotton flannel, and interestingly the lower pockets have hickory material lining. The seller I bought it from suggested it could have been related to scarcity of materials in the war/post-war period, as it appears to be original. The measurements are shown in the photos.
Bill Kelso offer a replica of this style for 850 GBP, and there is a similar jacket (with glued on patches) for sale on
vintageproductions.com
for $2500.
The price is
$675
(Paypal F&F including shipping).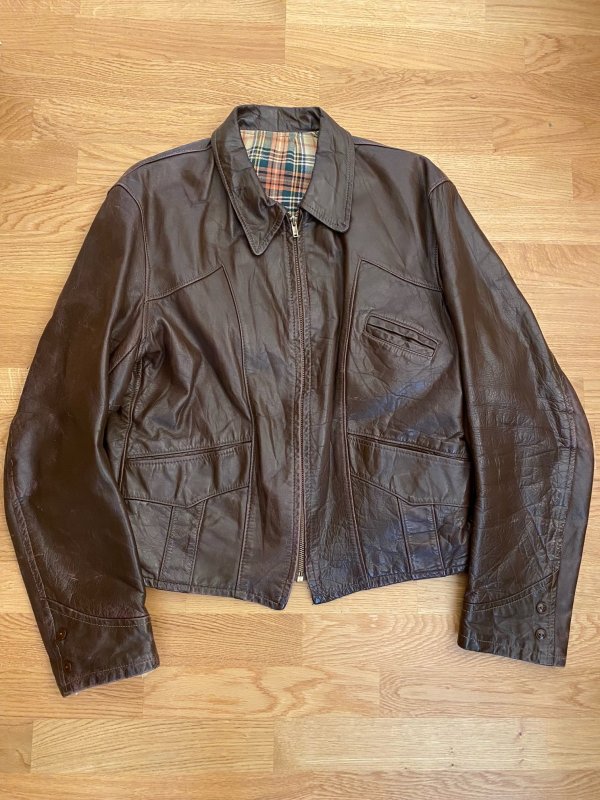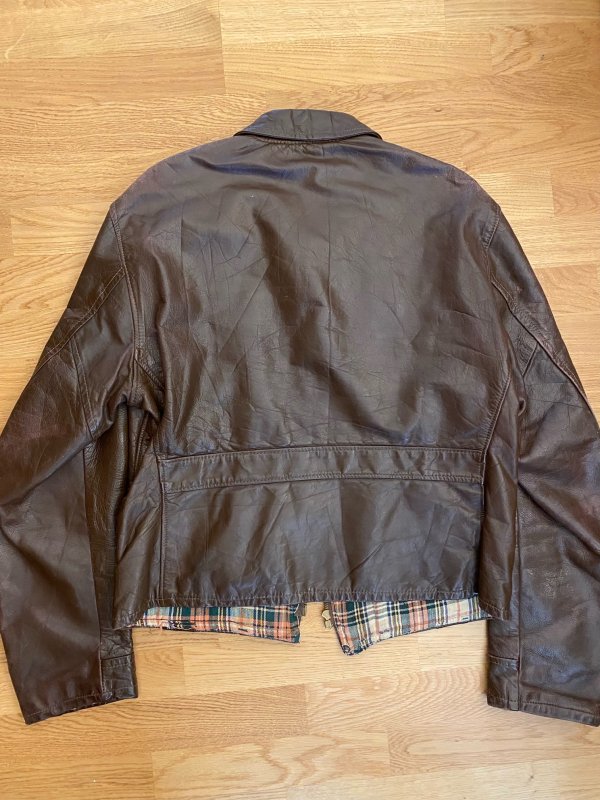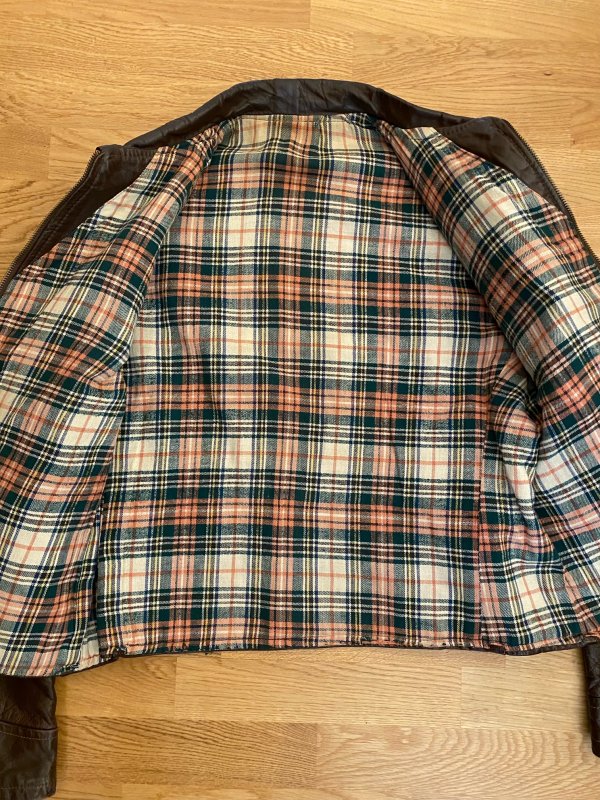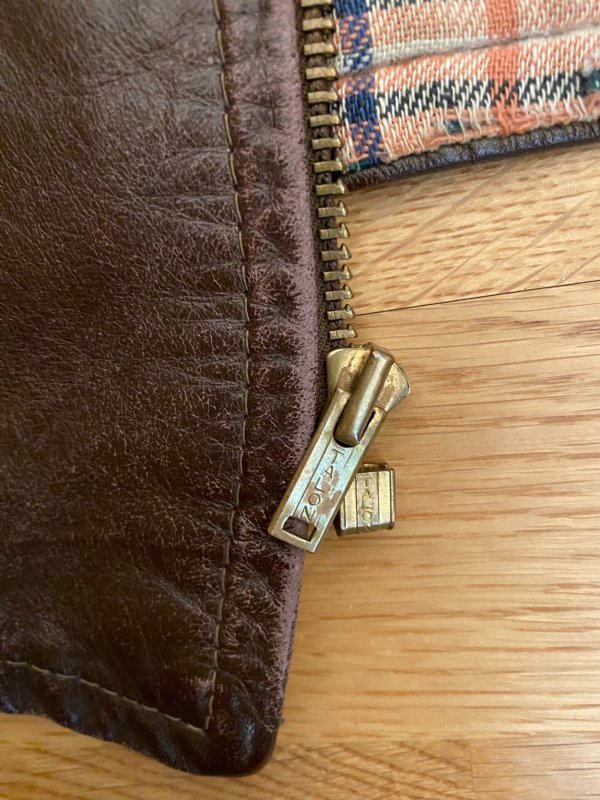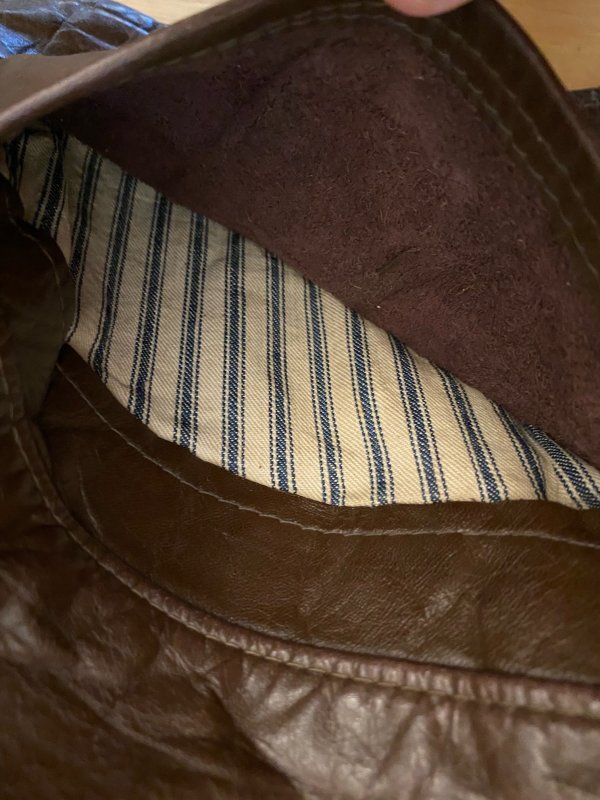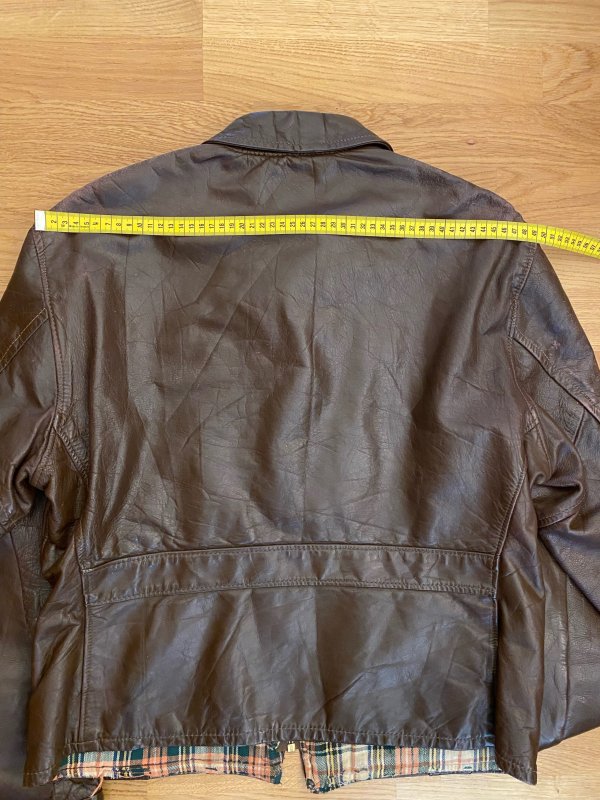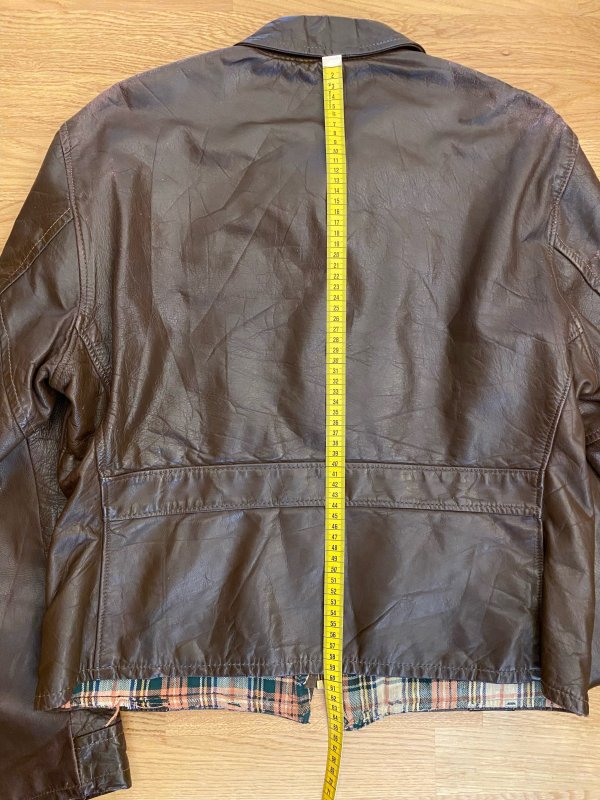 Last edited: