Selling my Aero B-6. Size 40. Got it off the sale page from Aero in 2021. Leather and shearling are both incredibly soft. Seriously, I think it's the softest shearling I've ever felt from Aero.
I did put the jacket through its paces. The exterior does show signs of wear. I've done my best to document all the faults in the images below. Shearling is in excellent condition.
Measurements are shown on the original tag from Aero. One disagreement: I measured 21" pit to pit on the jacket. This might be because I go straight across and don't drop to the table.
Pit to pit: 21" (Aero says 21.75"
Shoulder: 19"
Back: 26.5"
Sleeve: 27.5"
Asking Price:
$675. Can ship via USPS or UPS with tracking. Prefer not to ship internationally due to fees, but I'm open to discussion.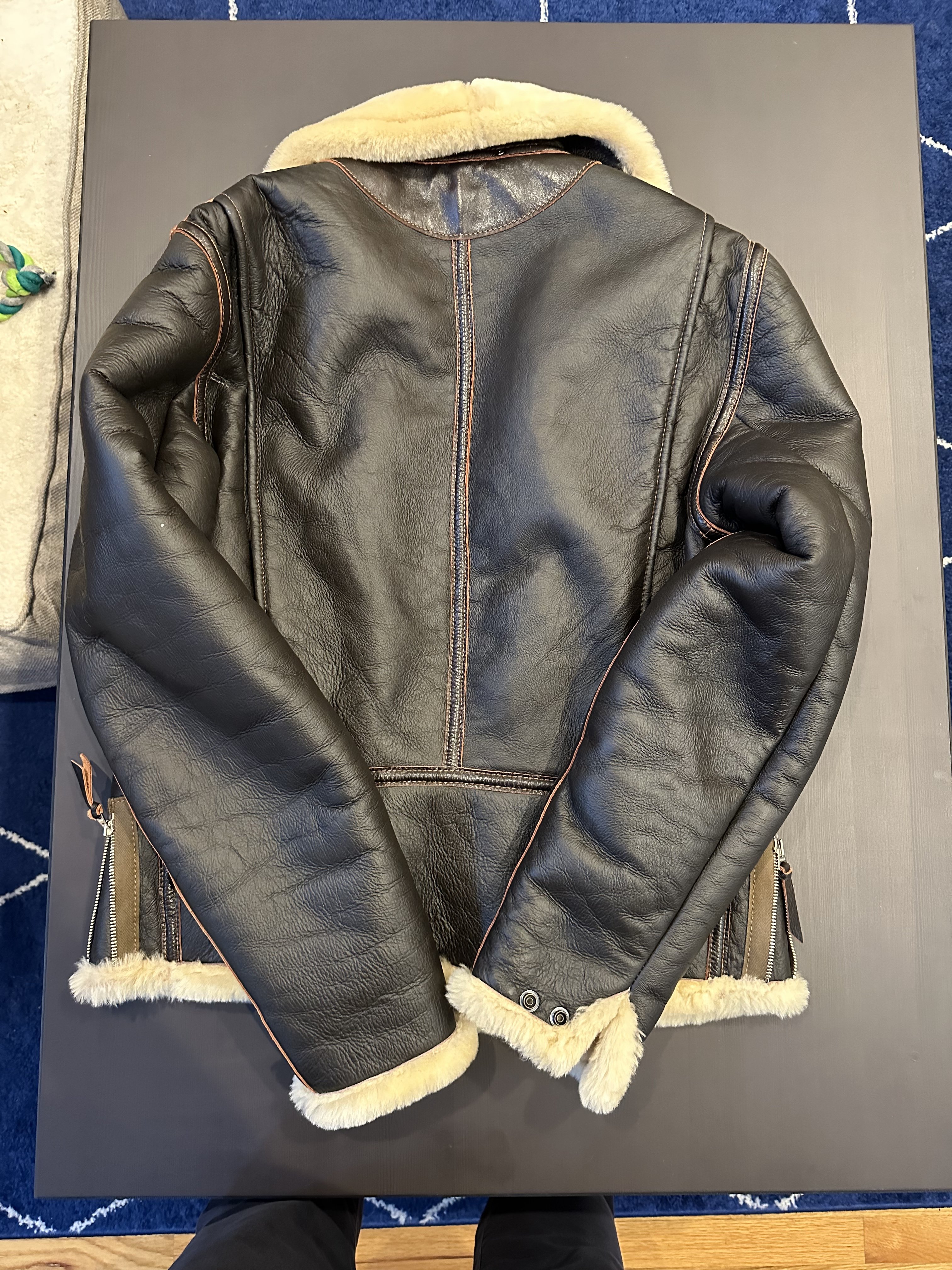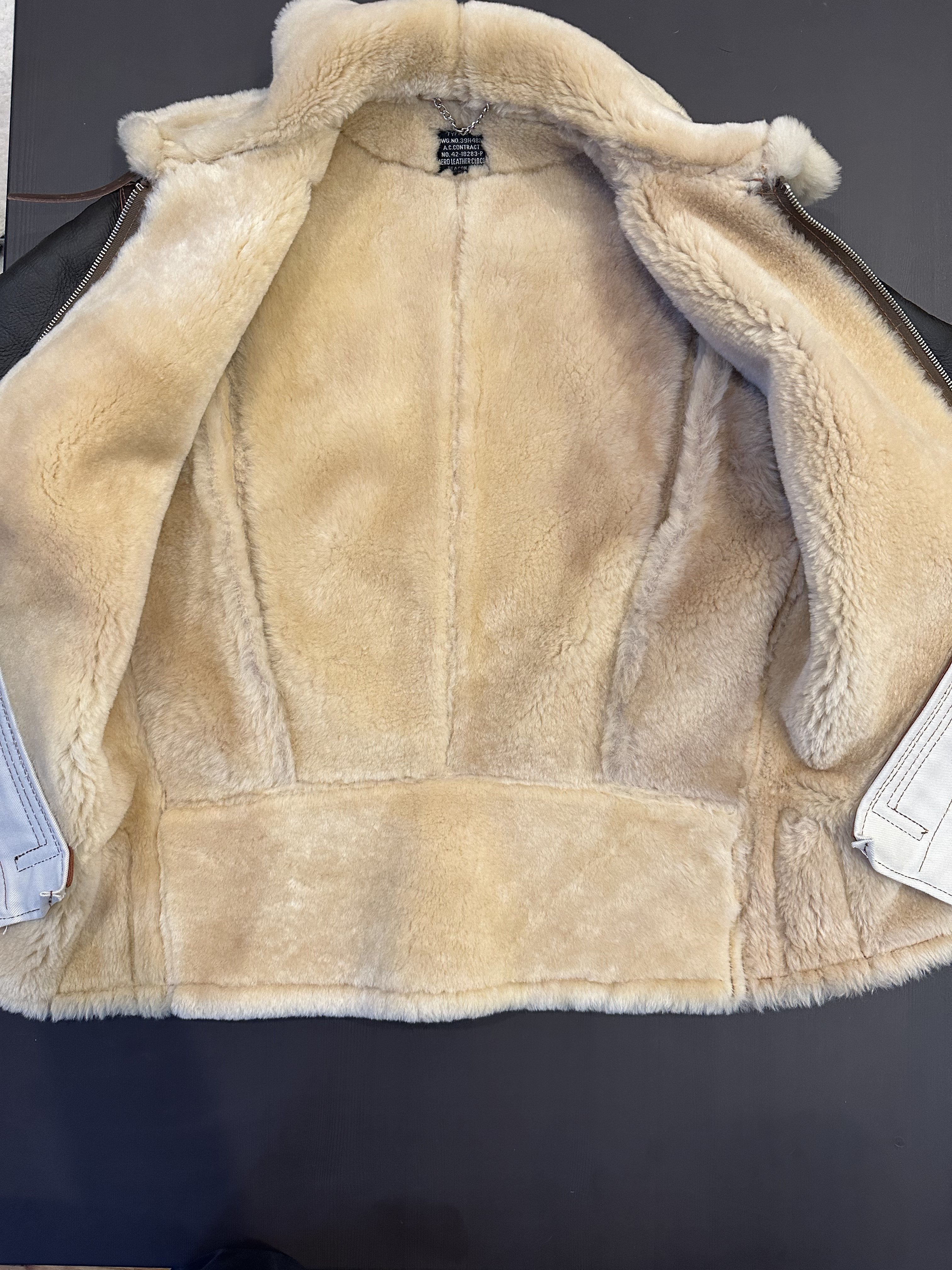 Photo below shows where there are three puncture marks and abrasion near the upper left shoulder. This is how it arrived from Aero, hence why it was on their discounted/sale page.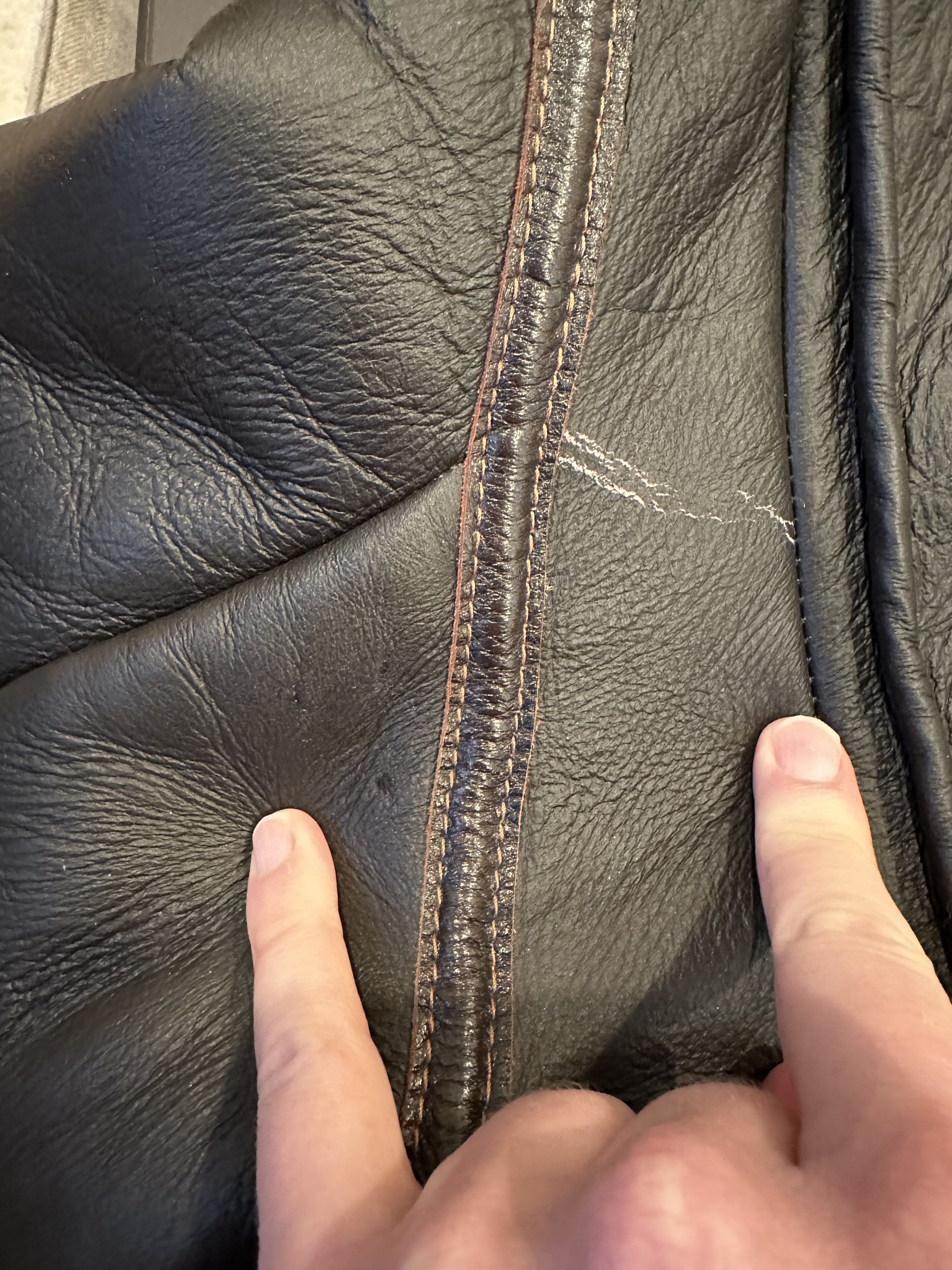 Photo below shows a spot near the lower right back.
Photo below shows scuff on the right sleeve.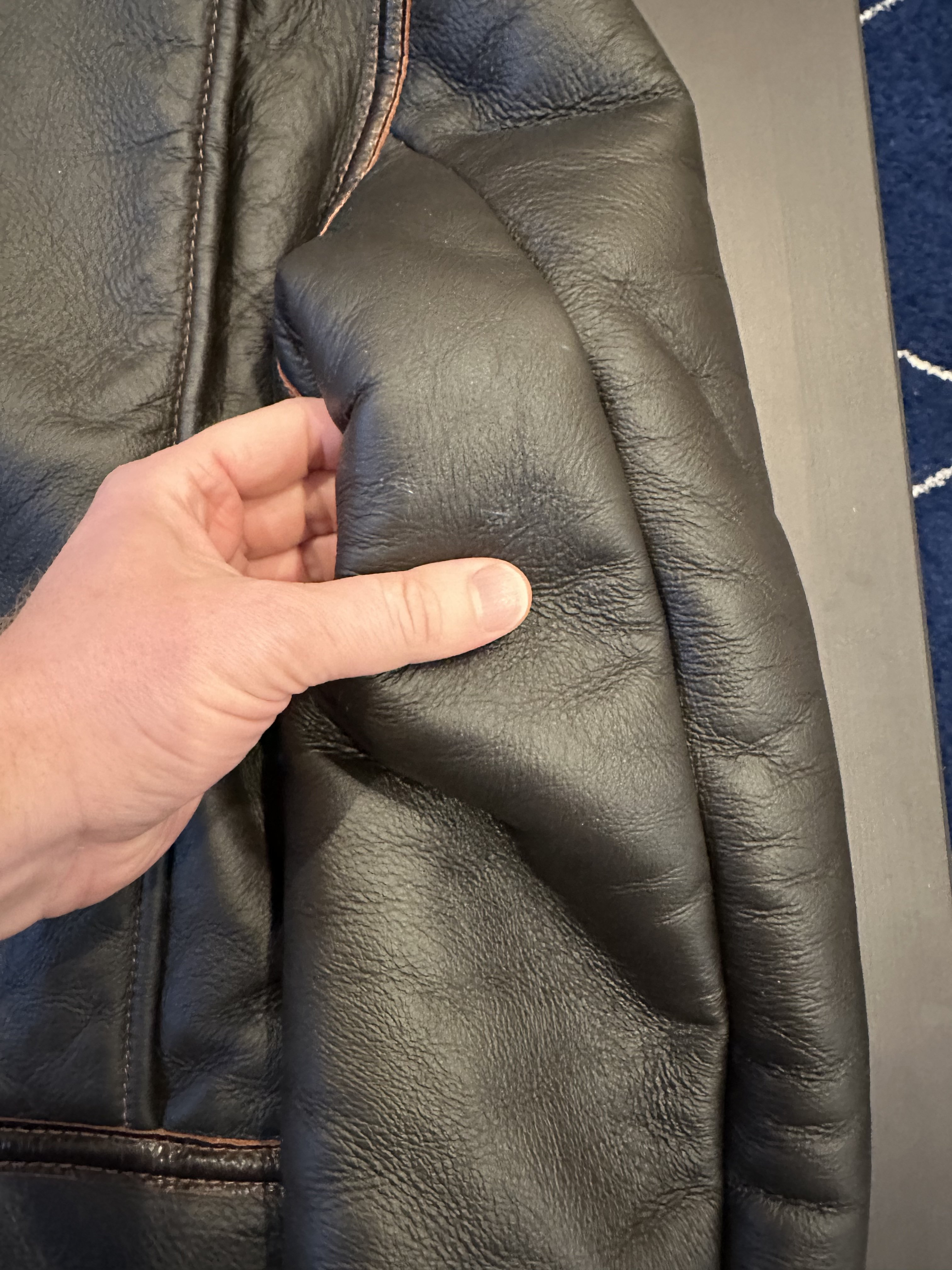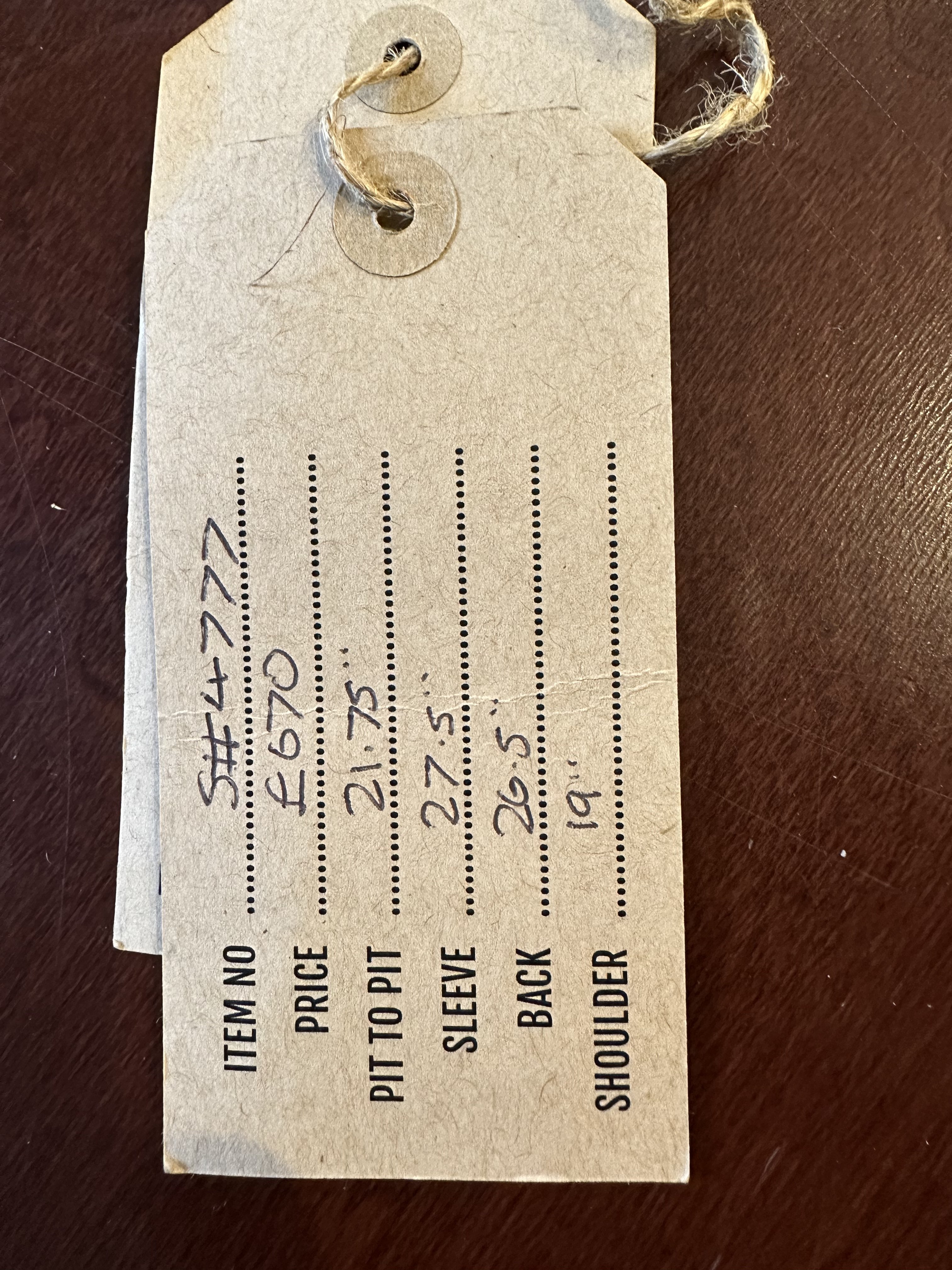 Last edited: