My Mail is Forwarded Here
Catch and release here, too large for me. Very little wear evident on this 1970s Bates (on arms only), as close to time capsule condition as you can get without being NOS. All zippers original and working, gold lining pristine, internal pocket, very little wear visible on the label (size 42) or anywhere for that matter. 1970 teardrop Talons on pocket zippers. Measurements zipped up and lying flat:
Shoulder seam to shoulder seam - 18.5"
Pit to pit (slightly stretched to hold shape) - 22"
Sleeves - 25"
Length from bottom of collar to hem - 28"
Leather feels substantial, not overly thick or thin. Asking $185 shipped PayPal FF within CONUS.
PS - for color that is the truest to the original see my post below with two Bates jackets - one black for comparison and this one.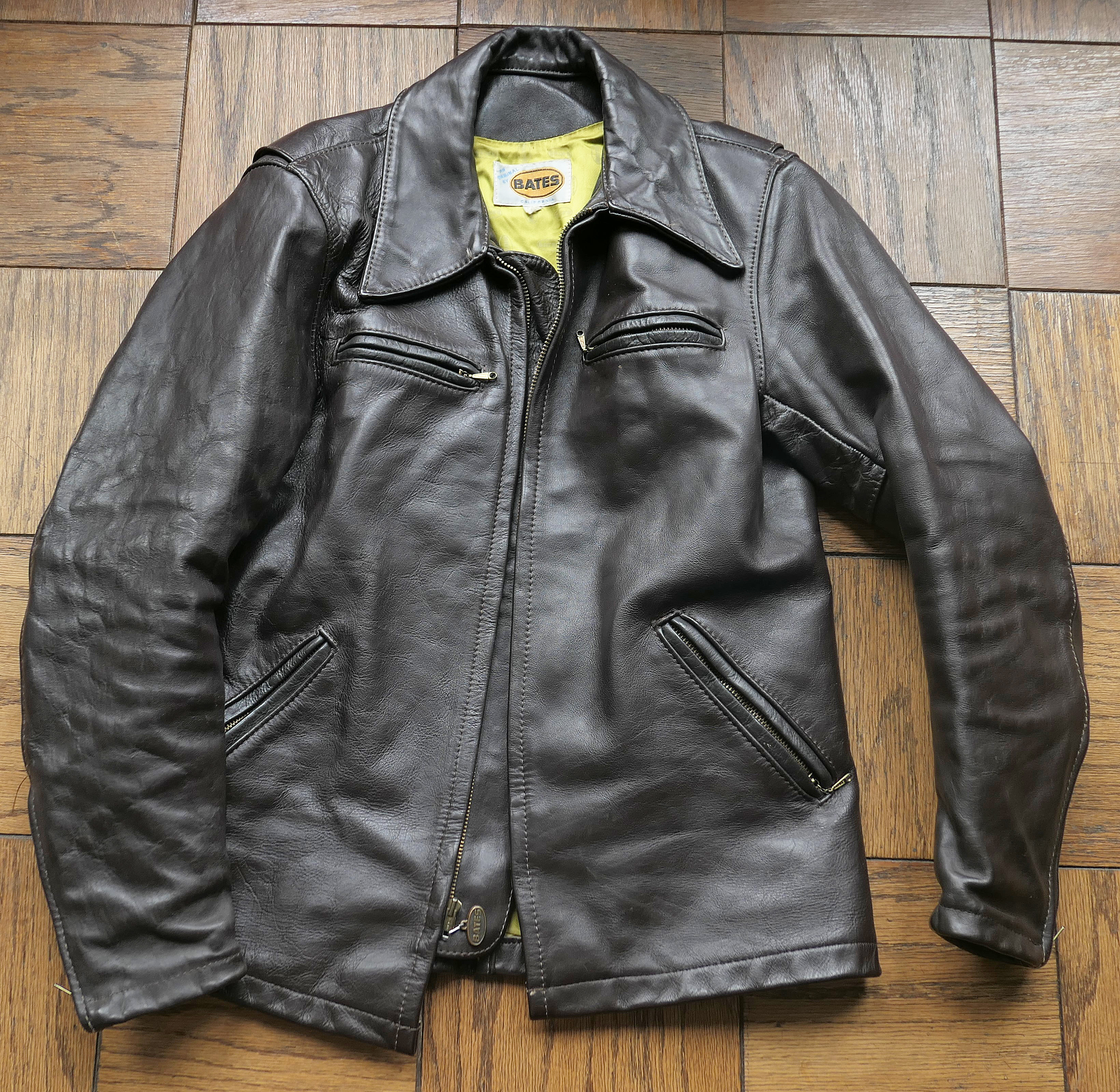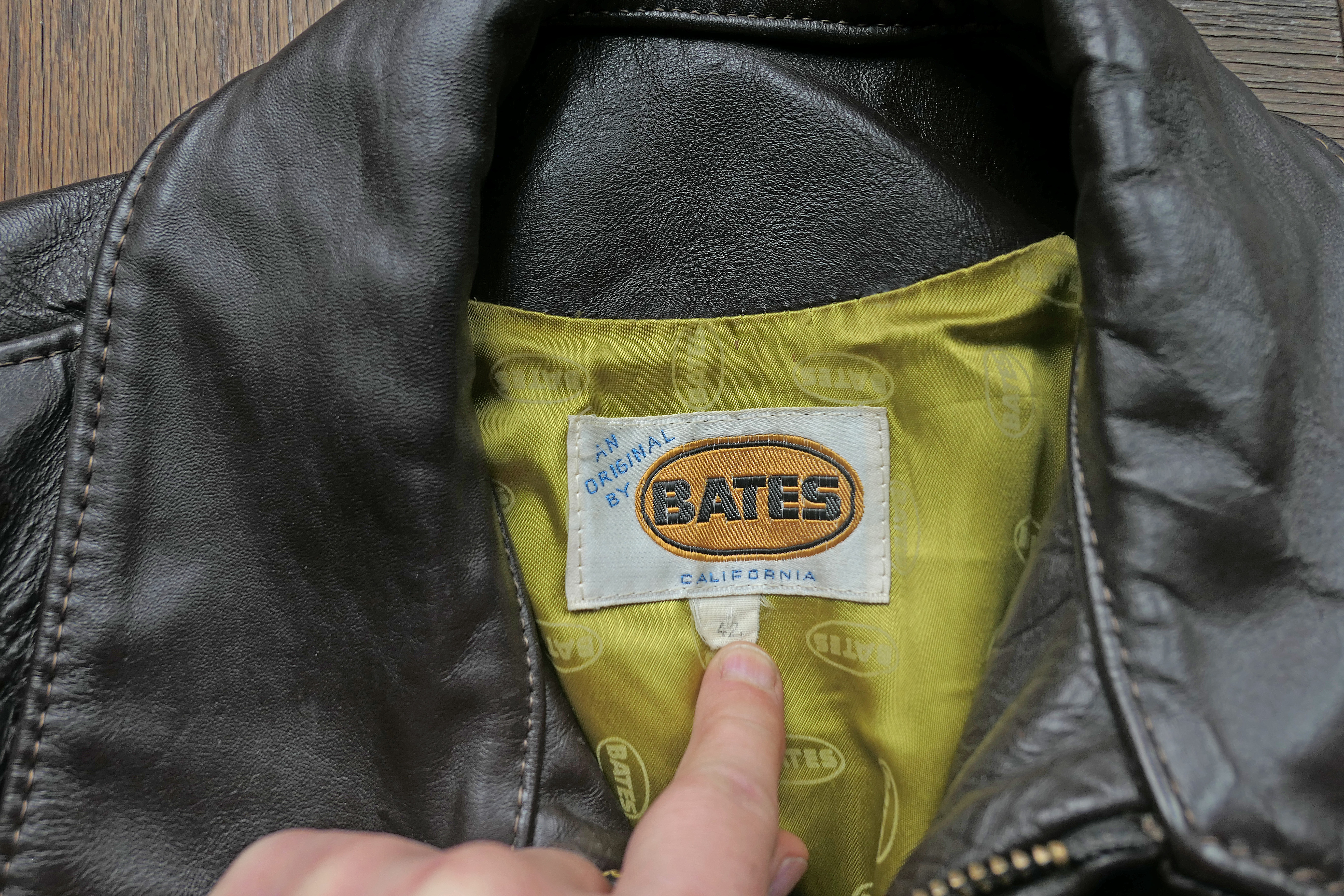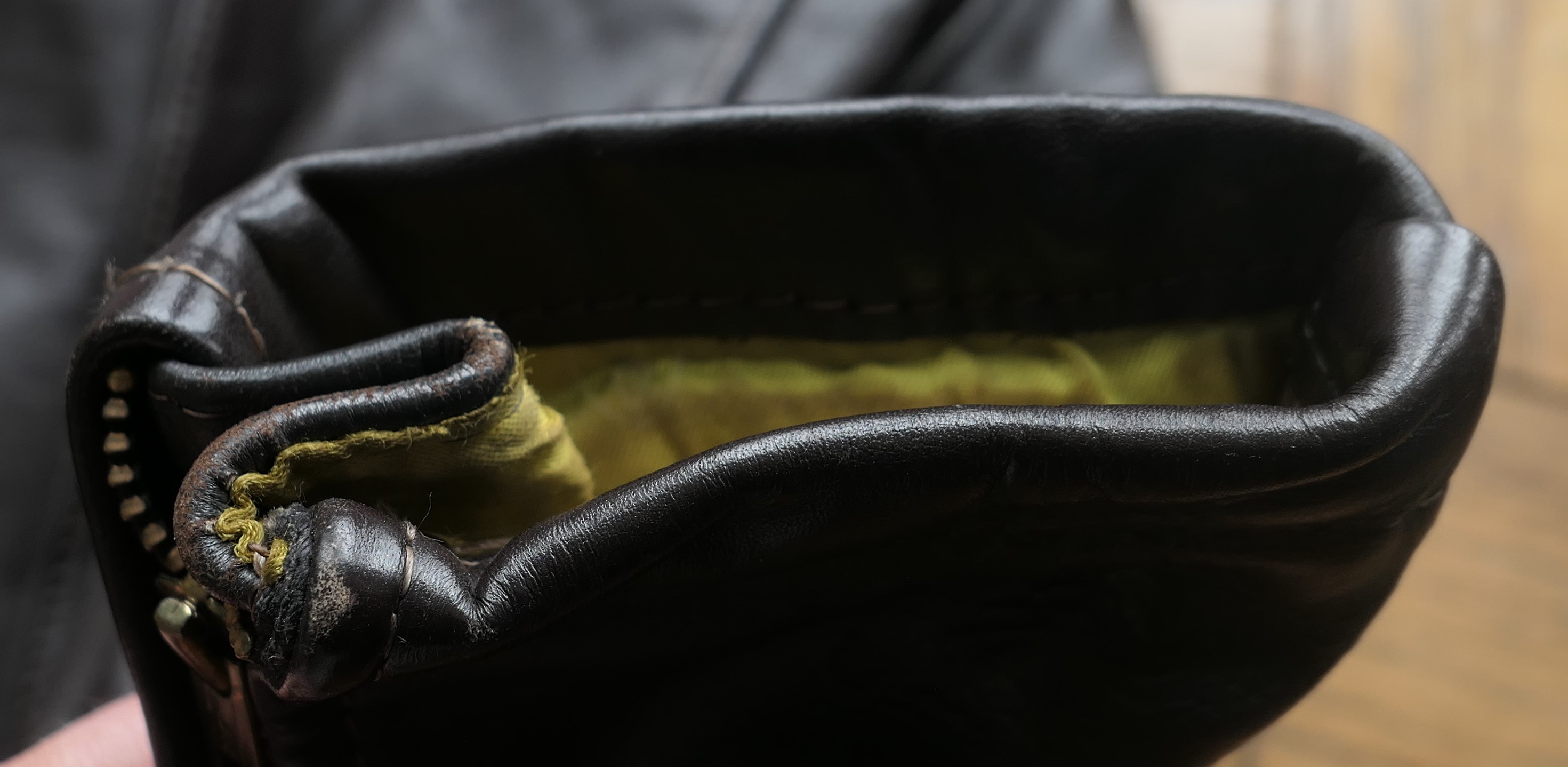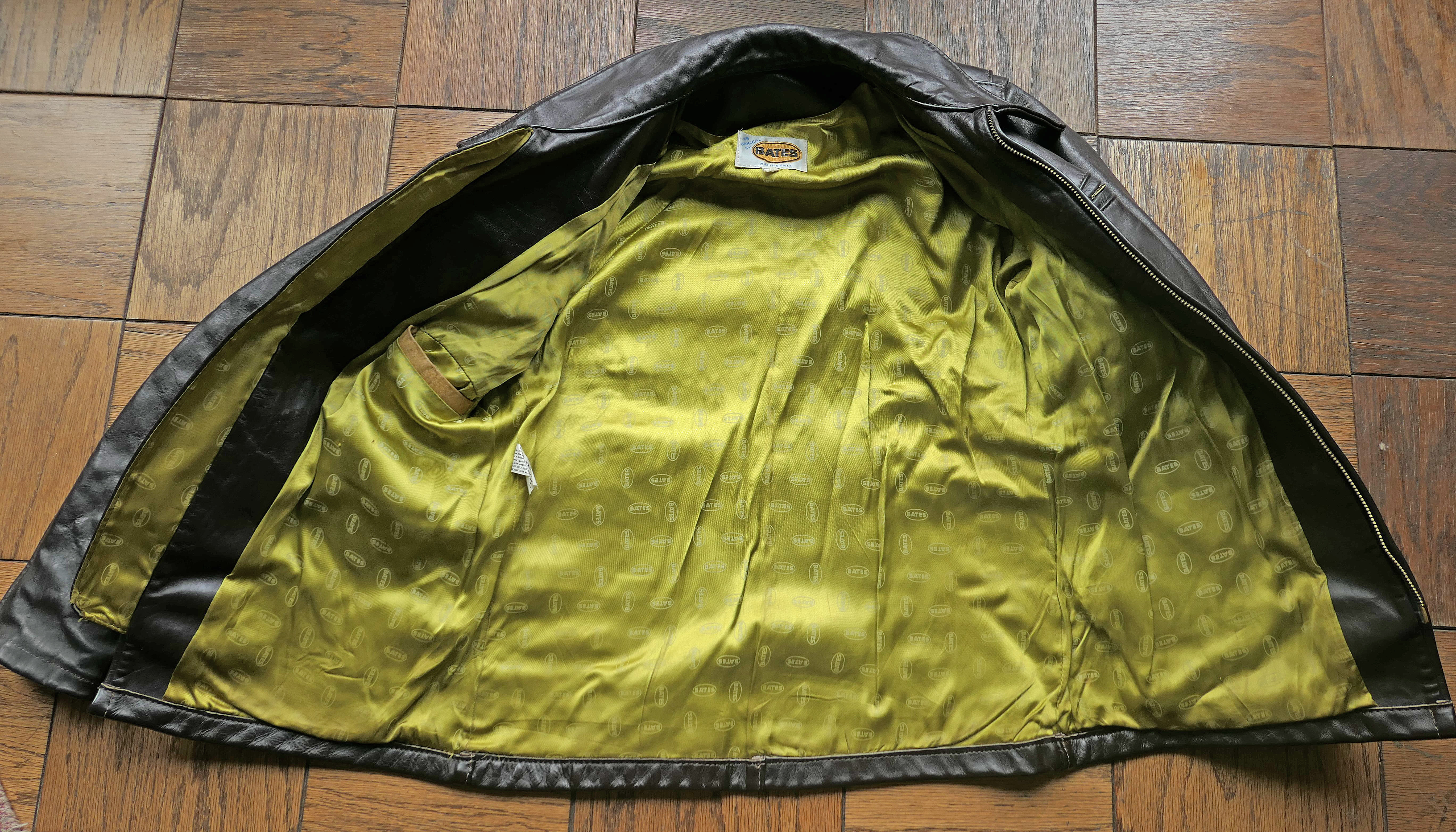 Last edited: